Though often seen as the little brother of the famously great Datograph, the A. Lange & Söhne 1815 Chronograph is a fan favorite that seems to be slowly but surely escaping its big brother's shadow. Unlike the Datograph, the 1815 Chronograph is a pure chronograph. There is no big date and no power reserve—just a singular focus on being an elegant, reliable timing machine. The watch we have here is the latest iteration of the model. This is the A. Lange & Söhne 1815 Chronograph Boutique only edition reference 414.026.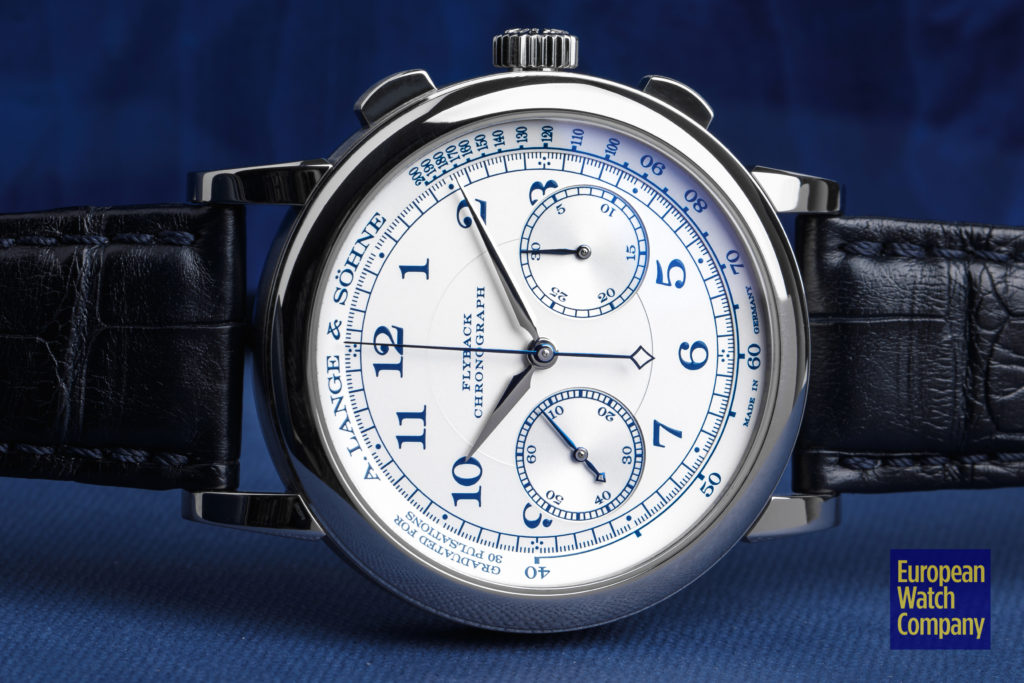 This boutique only version of the 1815 Chronograph was introduced in 2015 and is distinctive in a few ways. One piece in particular that stands out as a differentiator on this watch is the pulsograph. Lange re-introduced it on this watch after removing it from the previous version of the 1815 chronograph. It's a feature the original 1815 chronograph had, and its re-introduction was welcomed with open arms. Sure it's cool to imagine yourself using a chronograph to time the speed of a race car (using a tachymeter bezel), but the reality is most of us don't work in the racing industry and won't ever do that. However, there are many Doctors, Firefighters, Nurses, and Emergency Responders who actually check people's pulse multiple times a day, and they don't always have the option of relying on a computer. I think this everyman usability is part of what makes the pulsograph so broadly appreciated. It's one of the most relevant, useful, and romantic watch functions. Lange choosing to re-introduce the pulsograph brought back a charm to the watch that the previous version lacked. Now on its own, this would have been enough to make this watch a fan favorite, but Lange didn't stop there.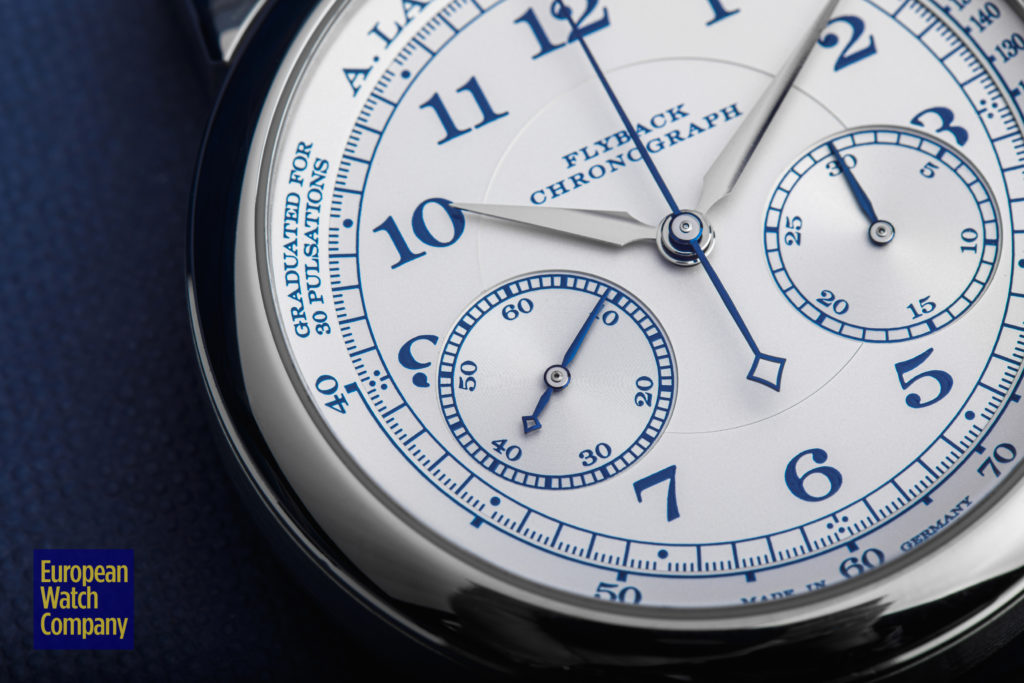 Even if one were to ignore the pulsograph, the rest of the solid sterling silver dial is fantastic. Its design is versatile but also different in a way that elicits a further inspection. It's very intriguing and has a lot of depth with a raised rehaut and recessed subdials. Also, the silver contrasts beautifully with the almost cobalt blue painted numerals. The color combination is clean, almost sterile looking, but not devoid of personality. In fact, for a modern watch this 1815 has a ton of character. There are so many little charming details like the blued center seconds and subdial hands or the small "clover" at 3,6,9 & 12 in the minute track. It has a level of detail and artistry to its components that are more often seen on vintage timepieces.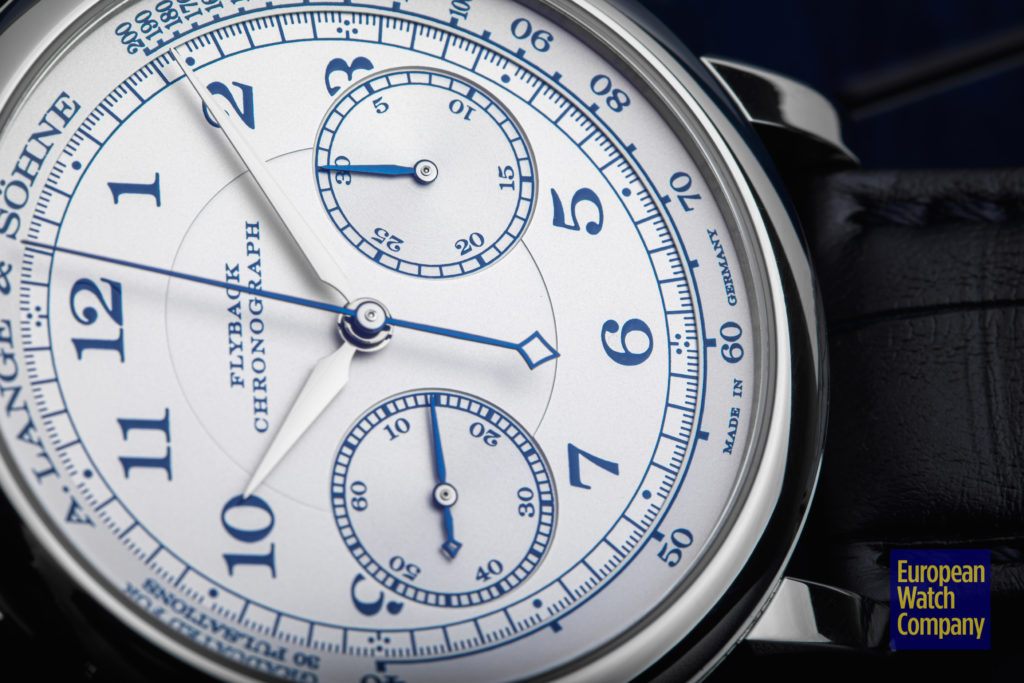 Another trait the 1815 Chronograph has that seems more in line with vintage watches is the watch's svelte proportions. Its white gold case is 39.5 mm in diameter, 11 mm thick, with a lug width of 20mm. On paper, those are close to perfect measurements for a chronograph. Then consider the ergonomic features that often don't show up on a press release, like the downturned lugs, and the 1815 wearability approaches perfection off the page as well. This excellent wearability has a lot to do with why the 1815 is increasingly preferred over the more famous Datograph.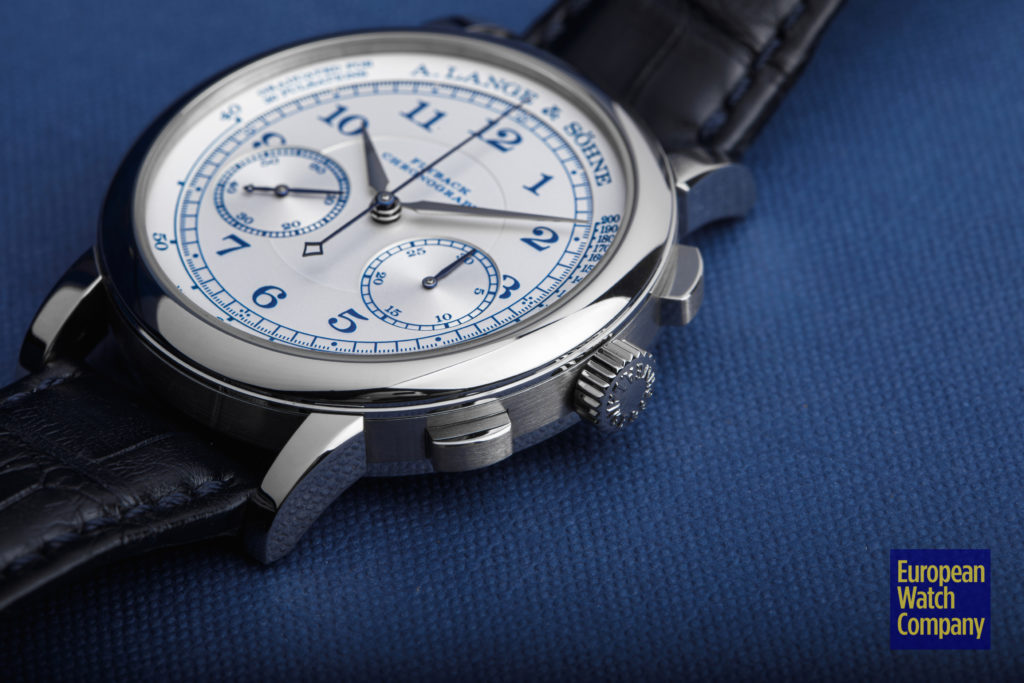 Powering the watch is the in-house caliber L951.5, which is a manually wound flyback chronograph movement with a 60-hour power reserve, and while this is a well-built, reliable chronograph, it's arguably more known for its beauty. The L951.5 is nothing less than a horological feast for the eyes. The movement has impossible-seeming depth and a plethora of stunning components like black polished screws, a free-hand engraved half-bridge, bevels aplenty, including in the screw sinks, and 34 glistening jewels. The combination of colors and various finishing types on the different components is unlike any other watch movement. The L951.5 is a piece of art, full stop.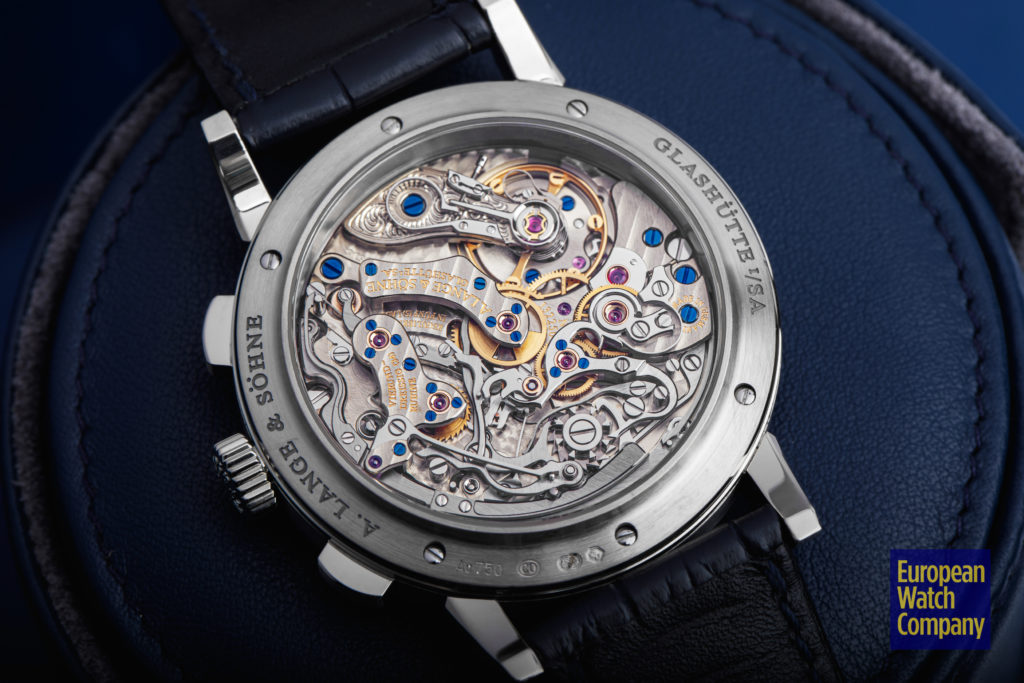 This 1815 Chronograph boutique edition is an excellent combination of the best Lange chronographs to come before it. It's more focused and ergonomic than the Datograph. It has a newer, more advanced movement than the original 1815 Chronograph but retains the more charming pulsograph that the previous version omitted. It also has the personality of a vintage watch without imitating a vintage timepiece and gives it to you in a thoroughly modern package. But the best thing about this 1815 Chronograph is that it's one of the rare watches that doesn't need to be discontinued before we appreciate it fully. It's already blatantly obvious this is a truly special watch.