The Lange 1 is a flagship model not just for A. Lange & Söhne as a brand but also for German watchmaking as a whole. It was one of four models introduced at the brand's relaunch in 1994 and helped set the stage for German watchmaking to reclaim its position in the luxury watch space.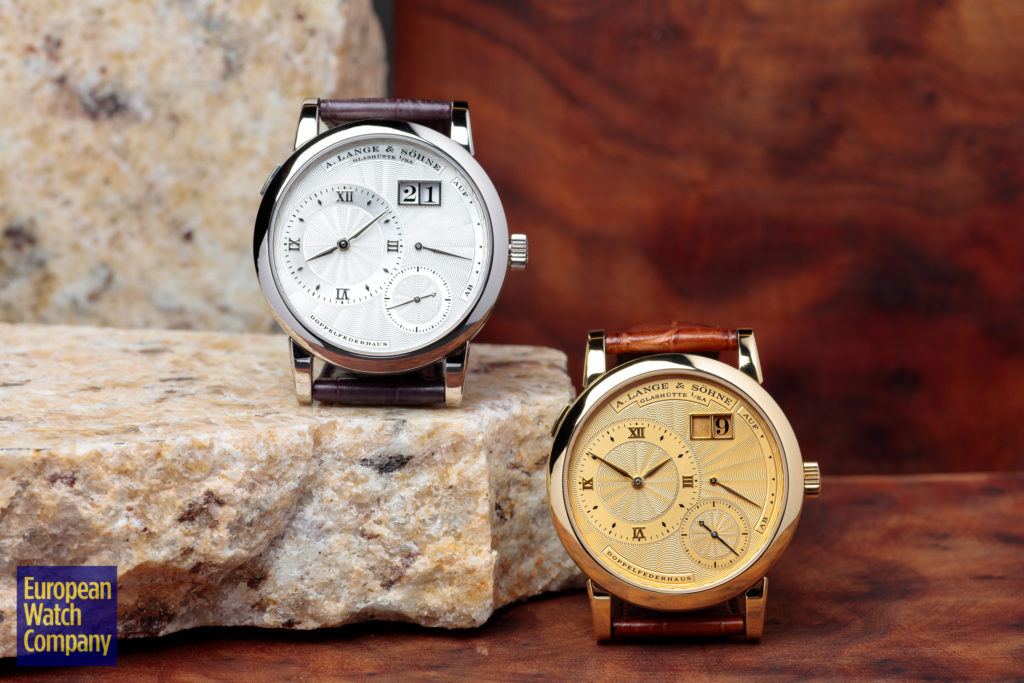 The Lange 1 has seen many variations over its relatively short lifetime, all building off of its rock solid foundation. The two watches we're looking at today are exquisite examples of the Lange 1 with guilloché dials. Lange is known for its high-level finishing, but these examples take it a step further and help you realize just how much the brand is in a league of its own.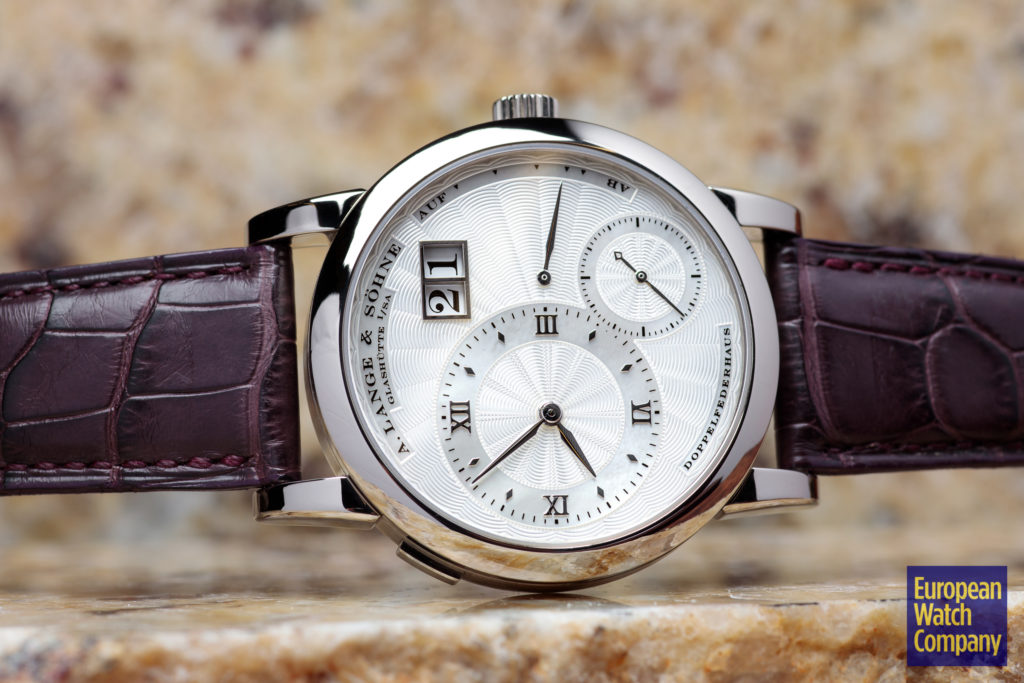 First up is the A. Lange & Söhne Lange 1 "Soiree" reference 110.030. Produced from 2001 to 2009, this is a white gold Lange 1 with a bit of a trick up its sleeve—its stunning Mother of Pearl guilloché dial. Except for areas where it would hinder legibility, the majority of the dial is done in an exceptional wavelike guilloché pattern, which radiates from the center of the dial.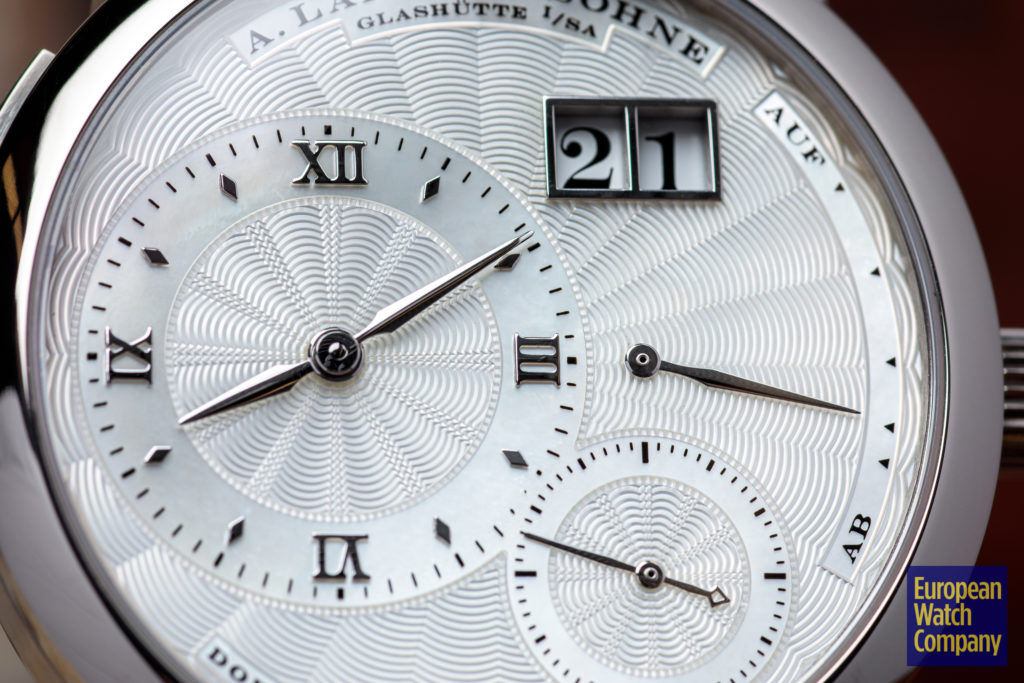 Mother of Pearl is already a gorgeous material, not to mention one that can be a challenge to work with, but combining it with this finishing style adds a unique element that is seldom seen in watchmaking. The facets of the guilloché finishing allows the Mother of Pearl to further reflect its multitude of colors, making for a dial that's always changing with the lighting conditions of its surroundings.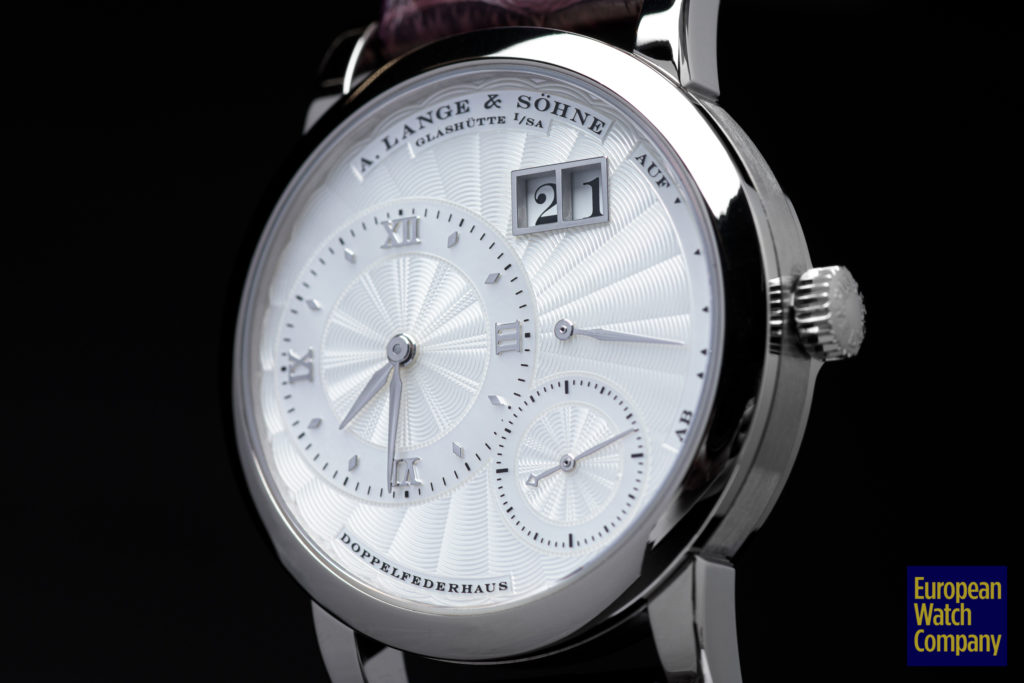 Also, because Mother of Pearl reflects many colors, this watch works great with brighter, more colorful straps. The leather strap on this example is a deep purple. The white gold case complements the dial without overshadowing it, and adds some extra luster to match. As a whole, this watch is one that walks a fine line between big personality and understated elegance.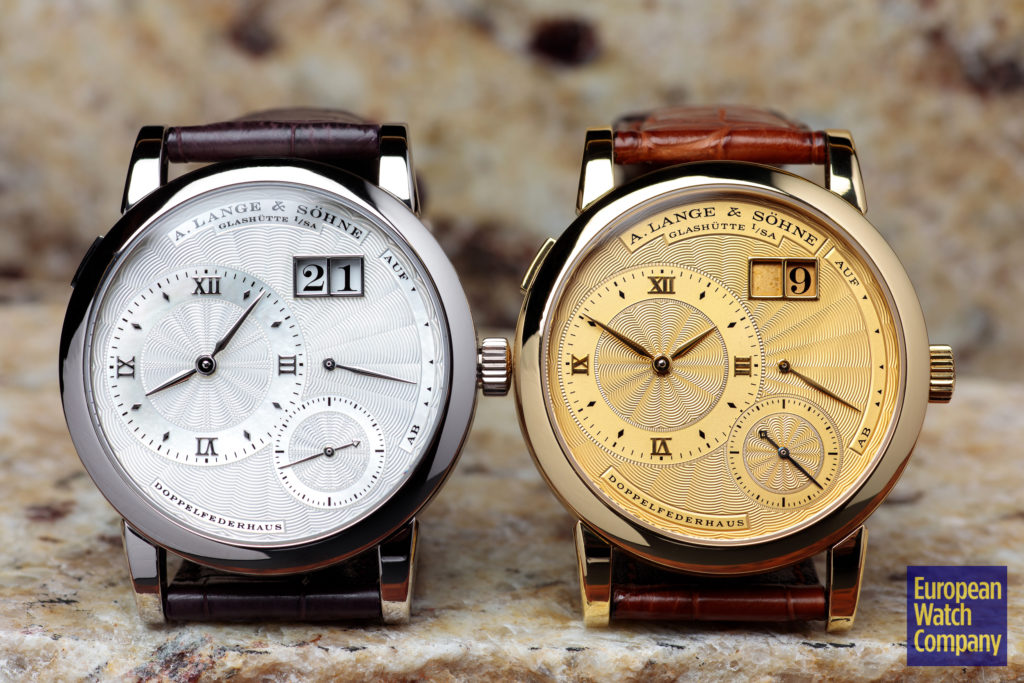 This Lange 1A is the first limited edition Lange 1 ever produced. It was launched as a series of only 100 examples, meant to commemorate the opening of a new manufacturing facility. This watch is essentially a love letter to gold, but it doesn't come off gaudy at all despite the use being so heavy-handed. Also, despite having a yellow gold case, dial, hands, and indices, the watch remains very legible. The guilloché patterned gold dial is done thoughtfully and elegantly. It has a sort of liquid molten look that's very rich and decadent. King Midas would love this watch.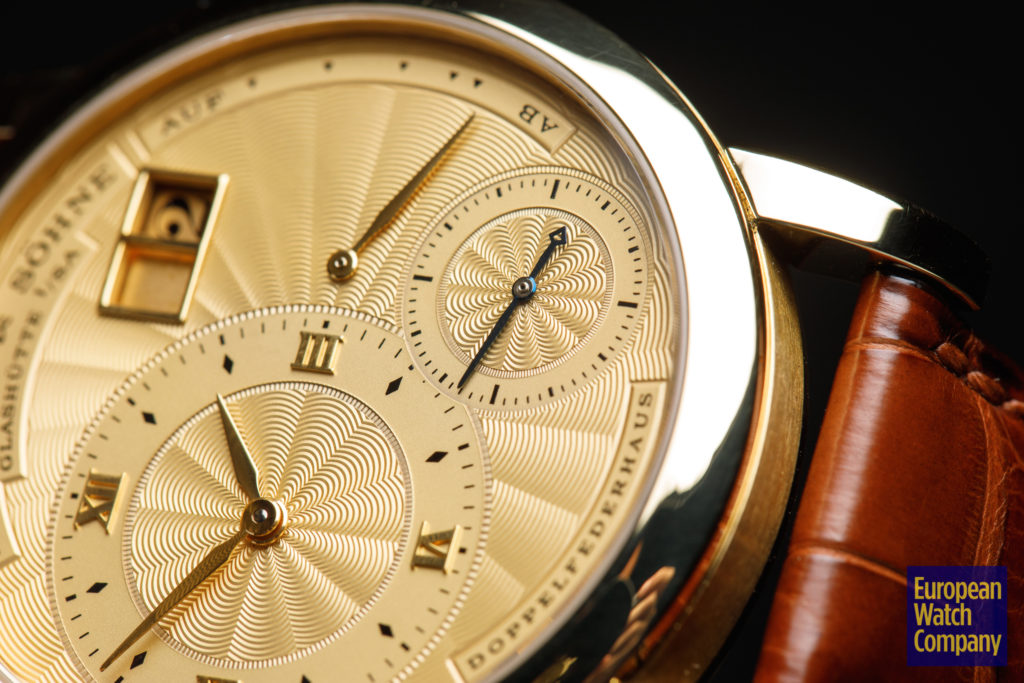 Unlike the Soiree, which houses a standard Lange 1 caliber L901.0 movement with its patented—and iconic for that matter—fan-shaped and hand-engraved balance cock, the Lange 1A houses a unique caliber 901.1. The key difference being that multiple components have been swapped out for gold alternatives. The hand-engraved balance, the lever and escape wheels, and wheel cocks are made of yellow gold in this caliber. This extra touch really ups the level of decadence with this timepiece, and drives home the fact that this is unique and remarkably precious.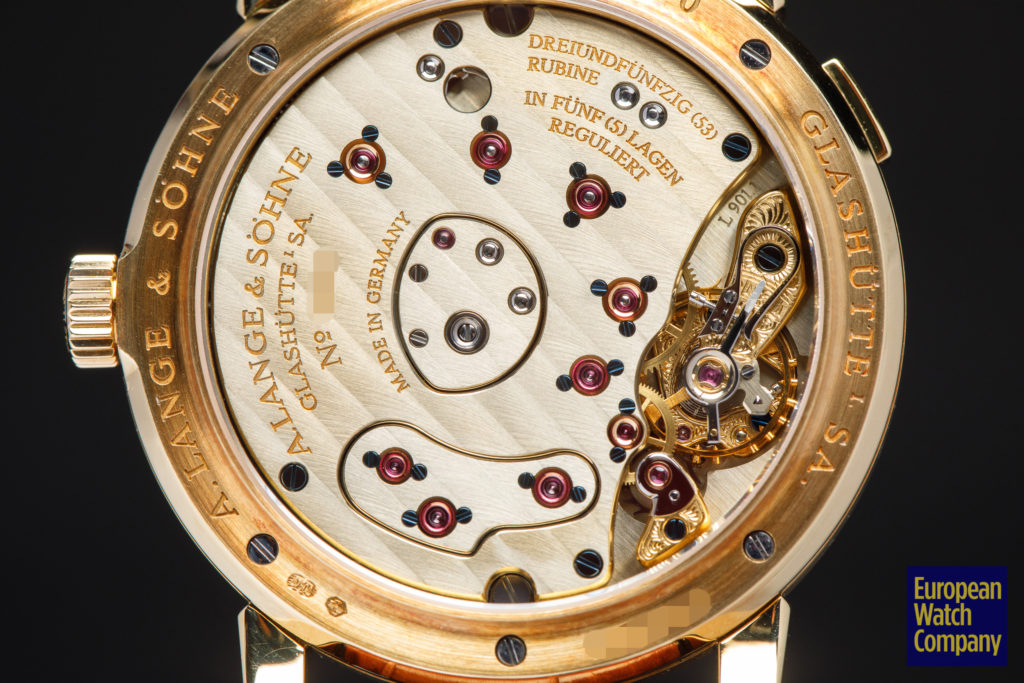 The Lange 1 is a modern classic. It has asserted itself as the flagship model for a brand that has made a name for itself as nothing less than one of the best modern watchmakers. While the Lange 1A is easily the rarer of the two, neither of these pieces are common, and chances to acquire them are few and far between. These special variations of the Lange 1 are not just beautiful takes on a perfected design; they're important pieces of history in the model and brand's story.