Audemars Piguet has a perception of being, for better or worse, the "Royal Oak watch company." The Royal Oak has grown over time from one iconic timepiece to multiple full fledged watch lines, and due to popularity has become more than AP's bread and butter—it's the whole dining room table. It hasn't always been this way, and I don't think it will continue to be this way for much longer. The (Re)Master01 Self-winding Chronograph you see here is both an education on AP's past, and a look at a potential future outside of the Royal Oak. Based on a unique chronograph released by AP in 1941, this (Re)Master01 reference 26595SR.OO.A032VE.01 might seem like it was released 80 years ago due to the COVID-19 time warp, but it was actually released back in March of this year.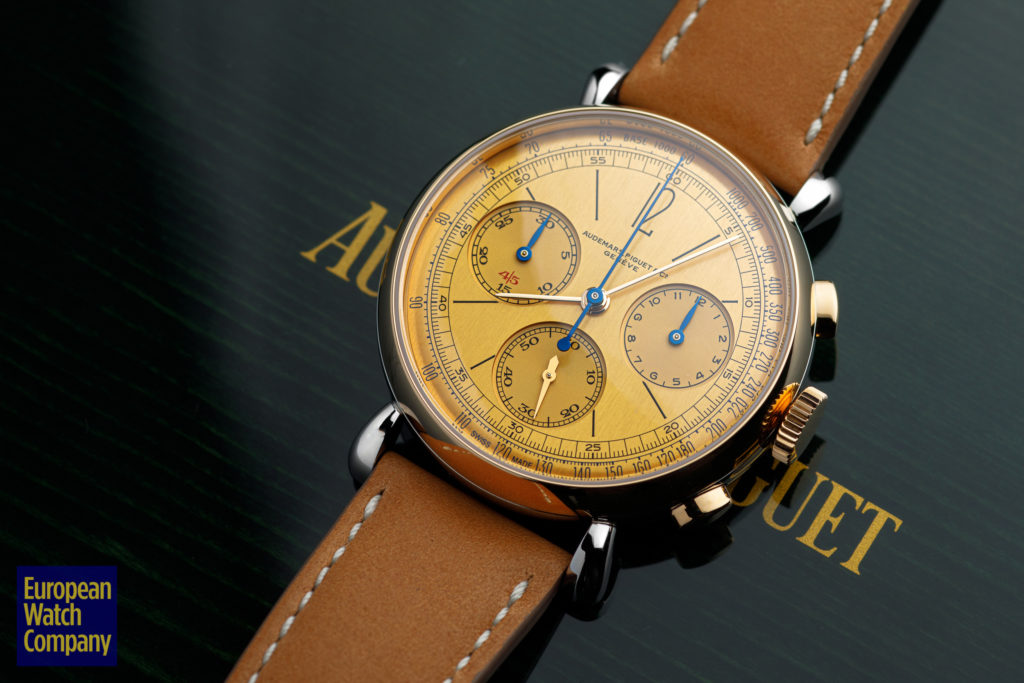 While the (Re)Master01 is based on the reference 1533—an example of which sold at a Phillips auction to none other than AP for CHF 305,000 in 2015— AP wants to clarify it is not a replica or reissue of that watch. As they put it, "this is not a historic reissue – it is a contemporary remastering of one of our past creations." This is not a watch for someone who wants a carbon copy of a vintage timepiece but rather a combination of both worlds' best. Also, while this is a limited run of 500 pieces—which happens to be more than all the 307 chronographs made by AP in the first half of the 20th century—it was announced by AP as the start of an entirely new line of watches.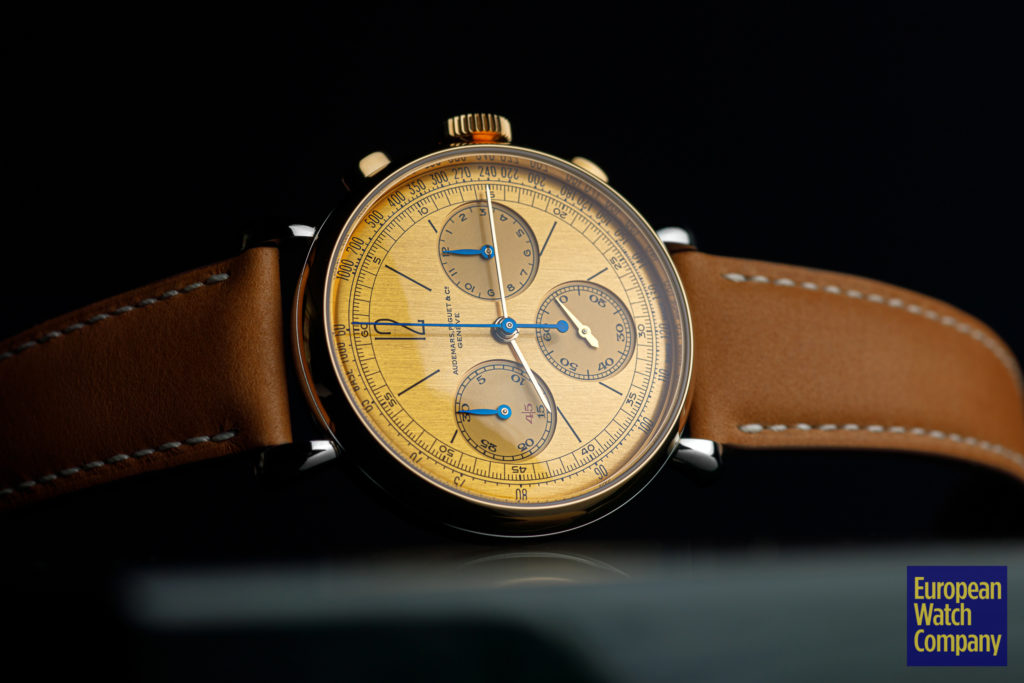 The (Re)Master01 instantly sets itself apart from its vintage inspiration with its size. The case is a distinctly modern 40mm in diameter and 14.6mm thick. Significantly larger than its 36mm counterpart. This increased sizing not only helps the watch appear more contemporary, but it allows it to house the in-house caliber 4409 automatic chronograph complete with flyback functionality and a 70-hour power reserve. Again, very modern.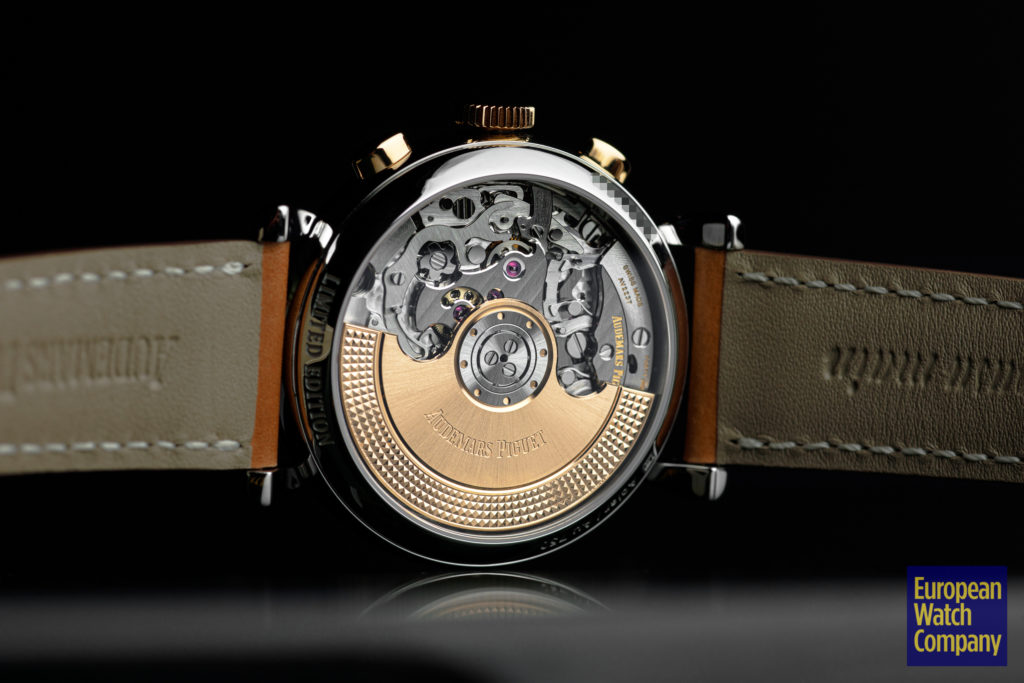 This caliber was taken straight from the CODE 11.59 collection AP's most recent watch line before this one. This caliber, however, leaves out the date complication. The movement is beautifully finished as one would expect. The small bridges allow you to see more of the mechanics and "chronograph theater" than you can in most automatic chronographs. It fills out the caseback very nicely and is likely why the watch ended up with the proportions it has.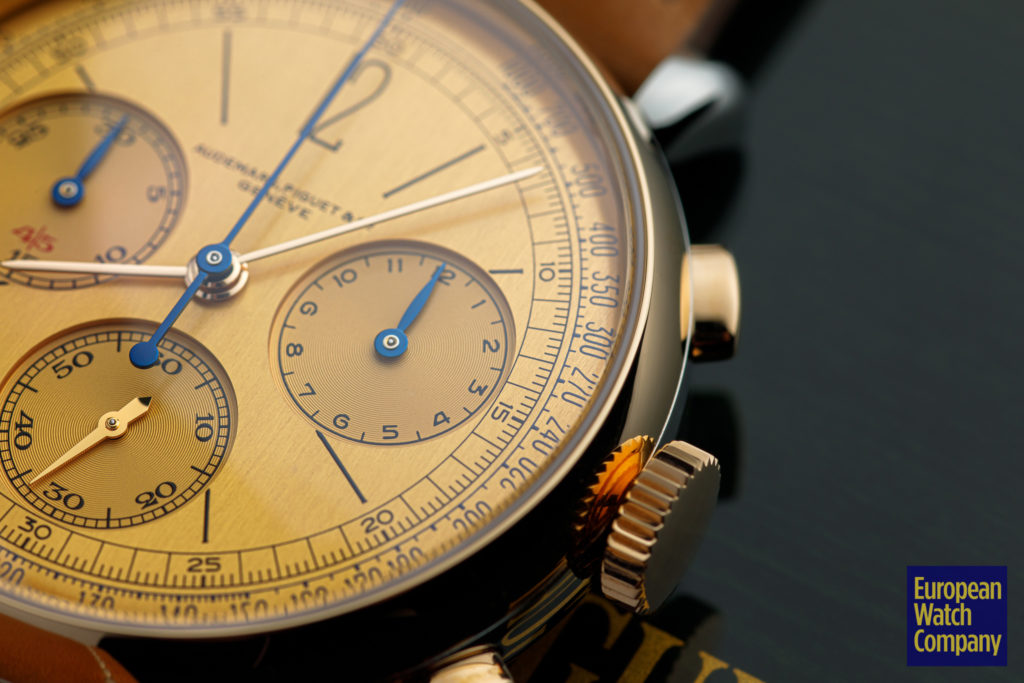 While modern in its size, the case aesthetic is very faithful to the original. Starting with the two-tone style case, you have an 18k rose gold bezel along with rose gold crown and pushers contrasting against high polish stainless steel. Rose gold sometimes gets used to help imbue a vintage look, and while it certainly helps do that with the (Re)Master01, the original 1533 also used rose gold.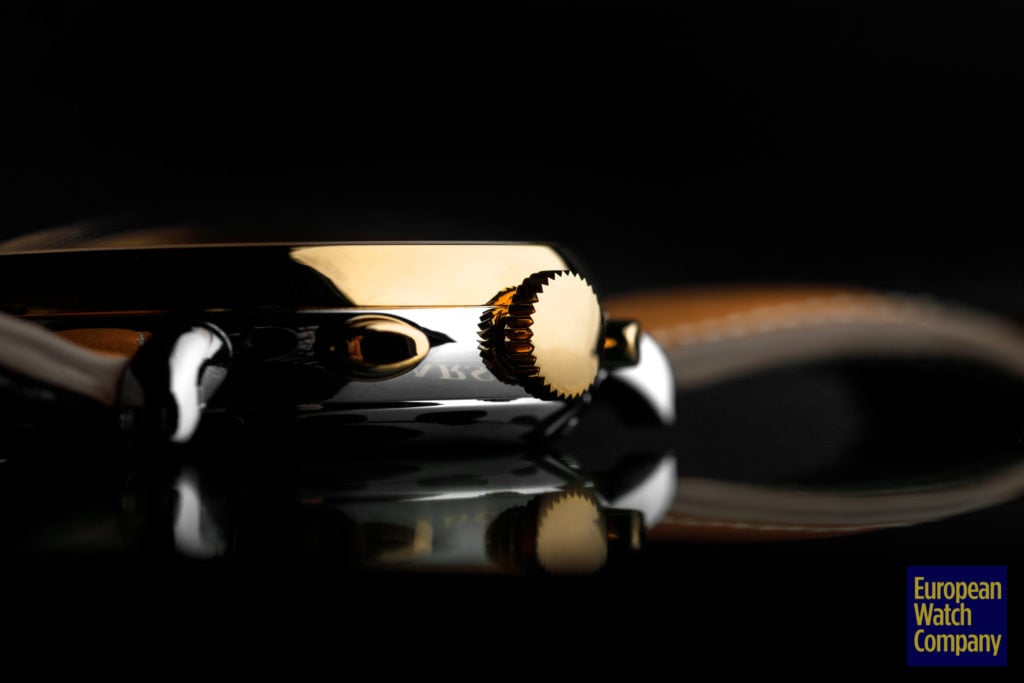 The almond-shaped pushers and large crown match the original stylistically, with the crown by far being my favorite case detail. It's large, unadorned, aggressively knurled, and begs to be wound. It's a style of crown that you just don't see much anymore. The steel teardrop lugs are another welcome vintage touch that contrasts well against the rose gold bezel. I'm not usually a two-tone fan with steel and yellow gold, but I love rose gold and stainless steel for whatever reason. While the case is two-tone, the watch as a whole could be considered tri-colored as its dial is yellow gold-toned.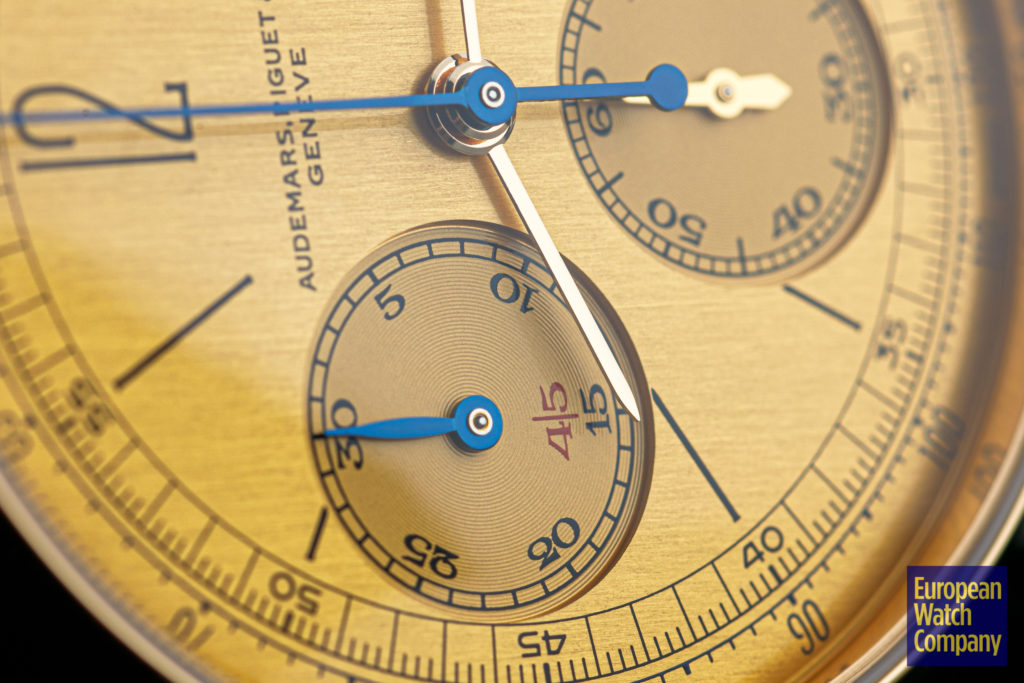 The dial—apart from the yellow-gold hue and sub-dial musical chairs that was needed due to the use of a new movement—is very similar to the 1533. Everything from the quirky art deco fonts, the subtly blue tachymeter scale, the vintage "Audemars Piguet & Co Genève" logo, and even the red 45 in the 30 min chronograph subdial for tracking the halfway point of soccer matches, is present and accounted for. The subtle changes like the yellow gold coloring and the deeper recessed subdials are thoughtful tweaks that add to the watch's legibility and make what could easily be a busy dial pretty straight forward to digest.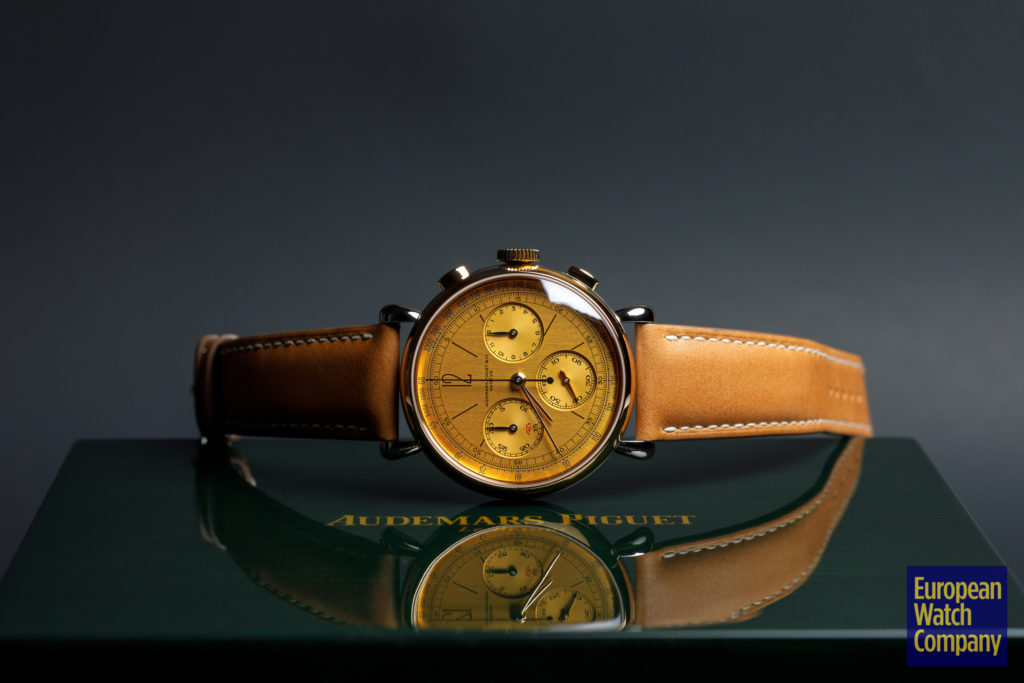 This is my kind of "new vintage." I'm not big on over-aggressive fauxtina or trying to clone a vintage timepiece. But I do think that there is a lot to love about vintage design. Audemars Piguet hit this one completely out of the ballpark allowing watch lovers to own a timepiece with an amazing design that can now be enjoyed by 500 people instead of just one. The (Re)Master01 gives them a vintage design with an advanced, durable, and enjoyable movement that they can use without babying it. It is the perfect tribute to a part of Audemars Piguet's past, and I think a sign of some fantastic things to come in the future.