In the vintage watch market, the only thing that gets more value attached to it than the condition of a timepiece is the story of a timepiece. Sometimes this is a detailed story with a documented history like Buzz Aldrin's Speedmaster, Paul Newman's Daytona, or even your grandfather's watch. Other times it's an unknown story, one that we're left to piece together via the clues—always read the caseback—laid bare on an aging timepiece. This Breguet Type XX ref. 5101/54 is one of the latter, and though we don't know every detail, one can tell at a glance that this watch has tons of stories. Oh, and it just so happens this example is in fantastic condition. But before we dive into the specifics of this watch, we need to talk about the Type XX model as a whole.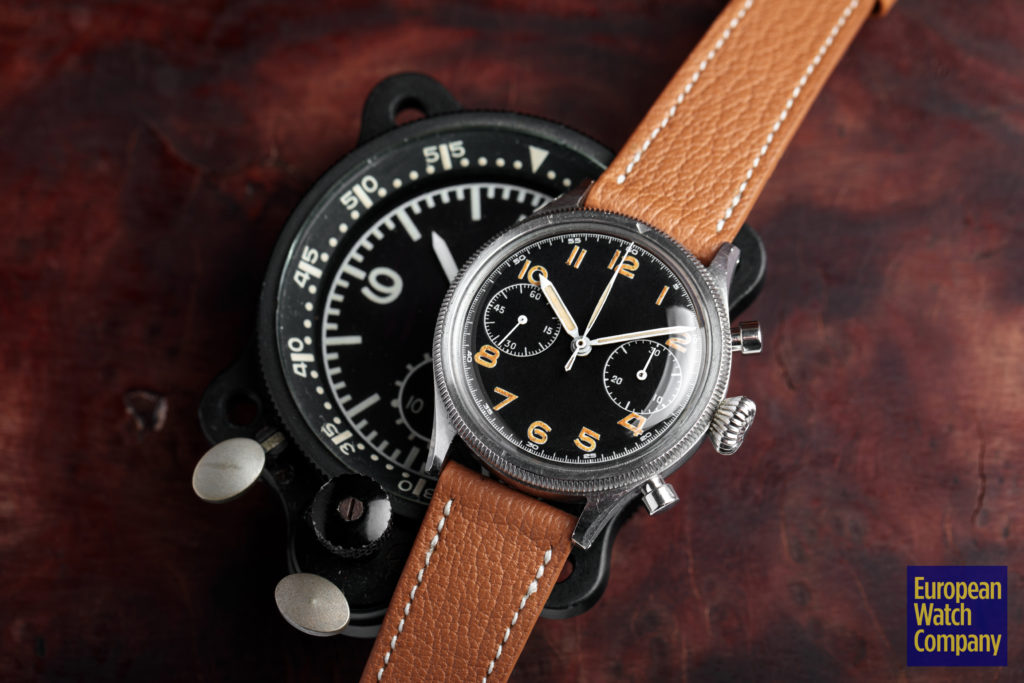 The name XX might strike you as unusual, and it should because it's not a watch name but instead was the project code used by the French Ministry of Defense. Project 20—XX in Roman numerals—was set up to help the French Military find a suitable timepiece for their pilots during the Cold War in the mid-1950s. The watch had to fit specific requirements such as measuring 38mm in diameter, and featuring a bi-directional bezel, among others. While Breguet was not the only brand to supply these watches to the French Military, they are the most notable brand, and their examples of the XX have become the most desired by collectors.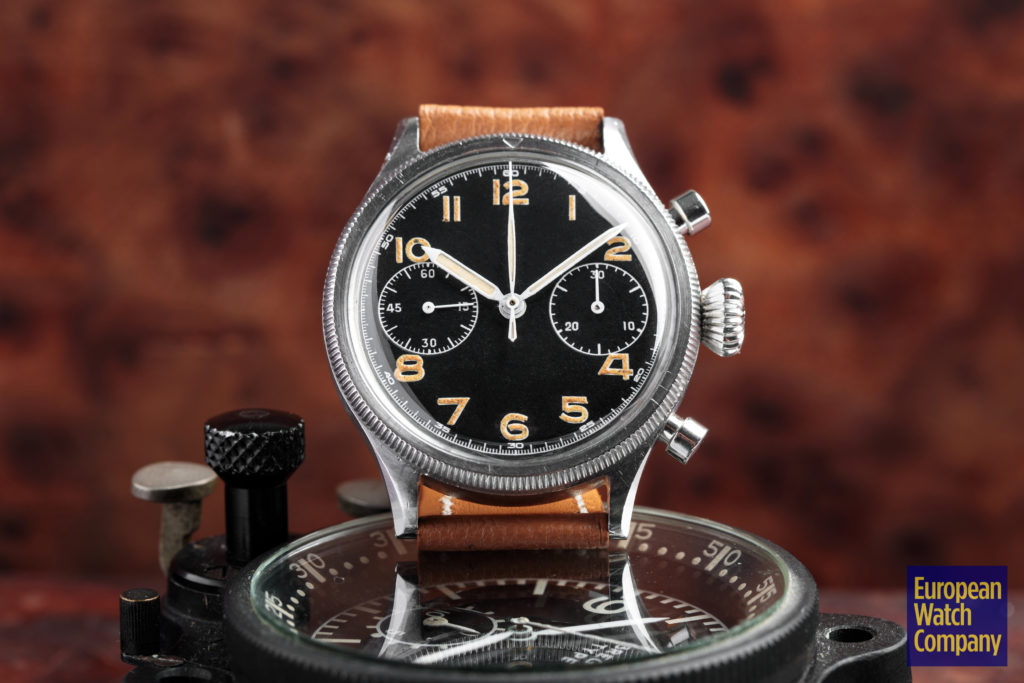 This specific watch was issued in 1956 to the French Air Force and has been authenticated by the Breguet Museum. It appears to have spent eighteen years faithfully assisting its owner, which you can tell by the service markings on the back of the watch. Stamped all around the caseback is "FG," an abbreviation for Fin de Garantie, which means "end of guarantee" in French. This was stamped every time the watch was brought in for service with a date indicating when to bring it back for service. Much in the same way a car dealer might put a sticker with the date and return for service mileage. This detail makes the caseback look a bit chaotic as it takes a second to realize what's stamped all over it, but it's a fascinating detail once you know the back story. This particular watch was serviced every two years from 1963 to 1981. This rigid adherence to maintenance is a very military way of treating essential equipment and lets you know the watch was well taken care of.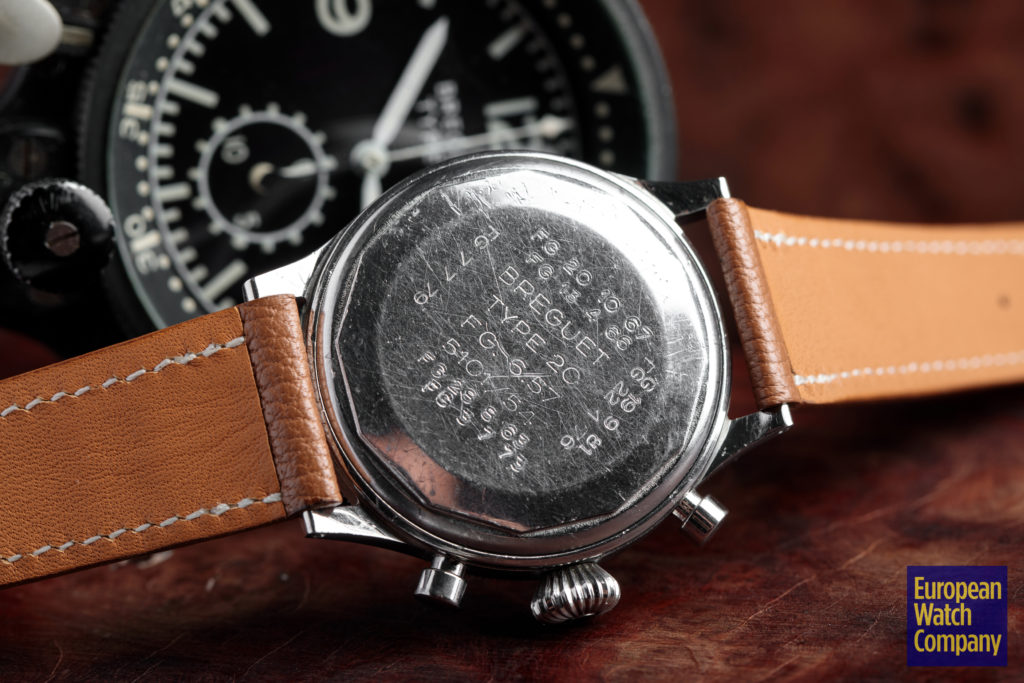 Despite the rigorous servicing, this watch still has a very sharp case with well-defined bevels on the lugs as well as an original—and totally plain—dial with plenty of patina. The hands have a nice creamy patina as well, though it's lighter than the numerals and may have been replaced at some point. While replacing a watch's hands today might be frowned upon by the watch investing crowd, this watch predates the notion of investing in a watch and was purely a functional tool that needed to, well, function. Considering what this watch must have been through and seen after spending decades in the Military, it's astonishing it held up this well—a testament to the quality of Breguet as well as some great pride of ownership.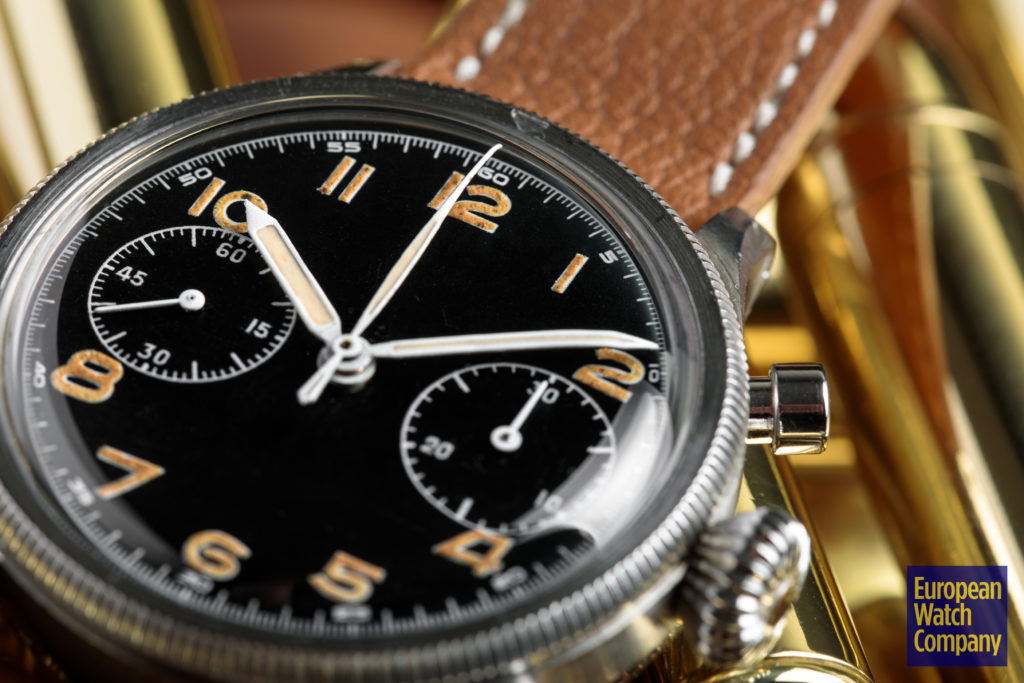 The design of the watch is very simple and straightforward. The now pumpkin orange hour numerals are bold and legible. The layout is perfectly symmetrical, and the hands stand out well against the completely black dial. When you first see this watch, the blank dial is a little jarring, but man, is it a good look. All the Type 20 military watches had this blank dial as it was a part of the Military's requirement to ensure optimal legibility. While it certainly helps with legibility, it also enhances the look of the watch considerably. This watch makes you realize just how much dial text can take away from the essential design elements and how unnecessary it is.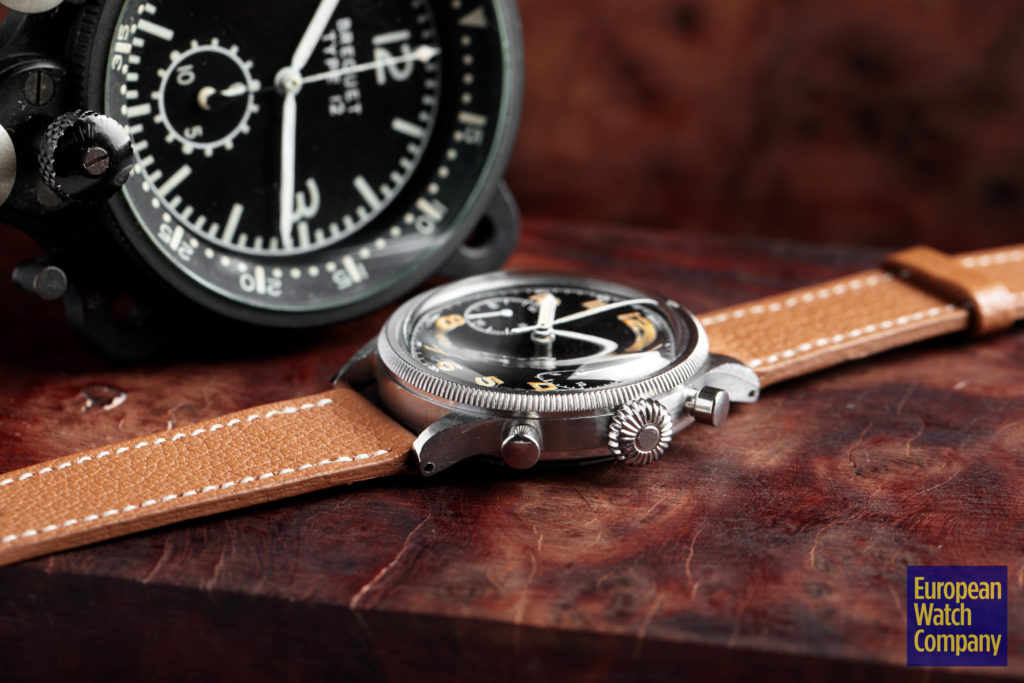 The XX has a standard round case measuring 38mm, which was large at the time but is still a bit undersized compared to other pilot's watches. The lugs are my favorite case detail; they have these prominent tapered bevels that grow as they move further from the case, and it almost makes it look as if the lugs are twisted. They look great and show off just how sharp this case is. Prominently displayed on the right side of the case between the chronograph pushers is the large onion crown. This feature is a pilot's watch staple that gives this watch a ton of character. Big and knurled, it's meant to make operation easier even with pilot's gloves on, but for most of us non-aviators, what it will do is make winding the watch that much more fun.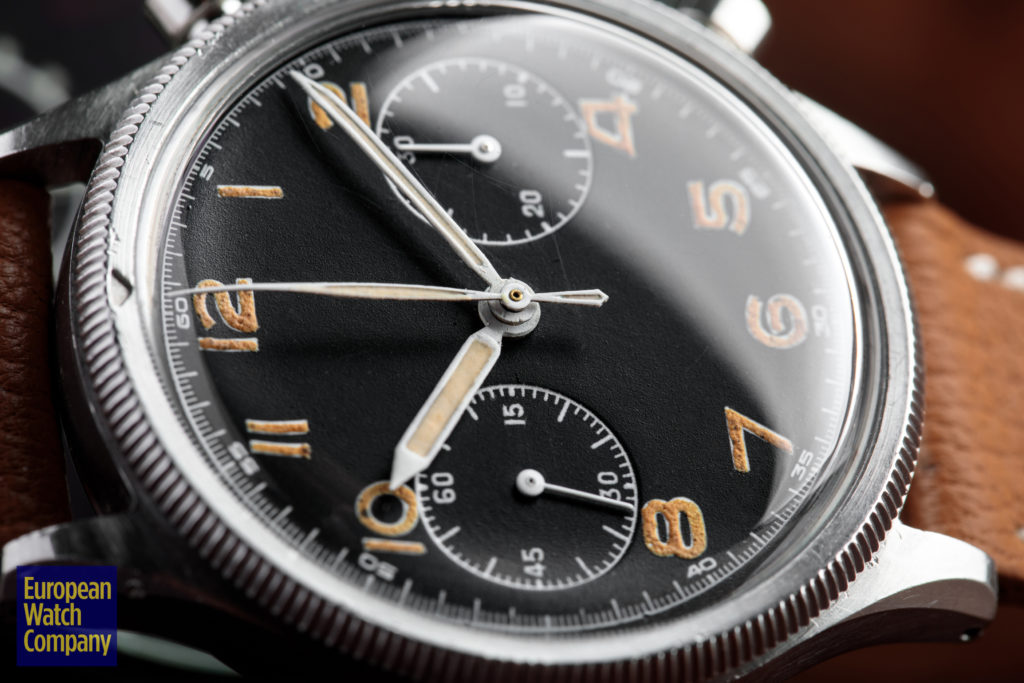 Inside the case is a manual winding Valjoux caliber 222R flyback chronograph. It's a movement that, when new, had to meet the specifications of being accurate within eight seconds a day and have a power reserve of more than 35 hours. Considering the movement was serviced just a couple of years ago, it should be ready for all kinds of flyback chronograph fun. Like a faithful farm dog, this watch ignores its old age and just wants to get back to work.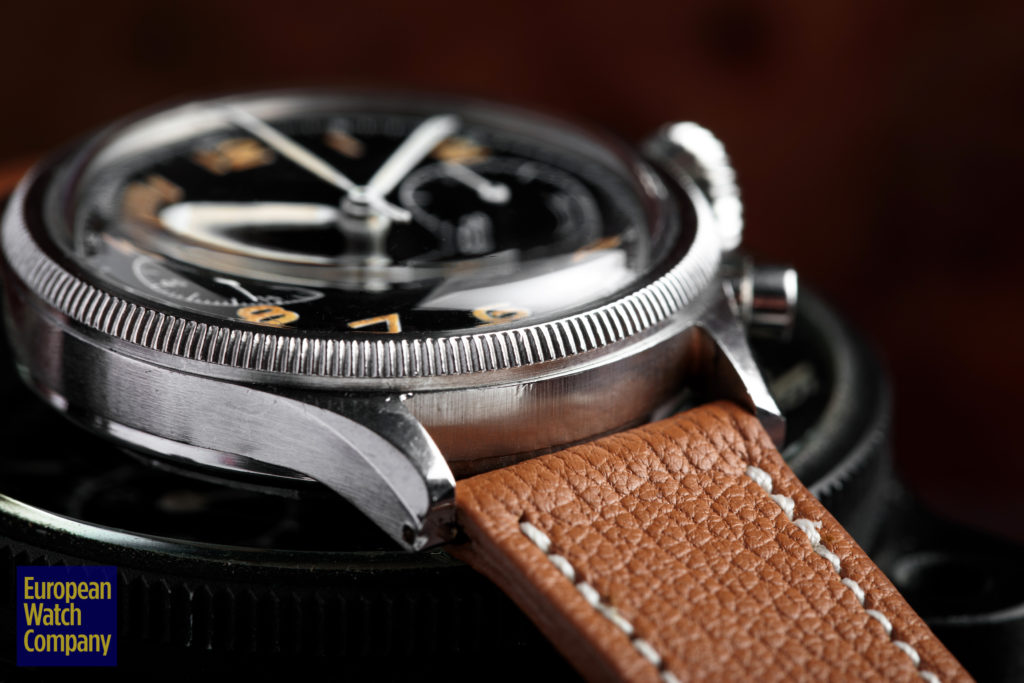 A watch with a great story that's in excellent condition is a beautiful and rare sight. The two are generally competing priorities. If one wants to keep a watch in great condition, they should just leave it at home, but that would make it impossible to imprint stories and experiences onto the watch. Most watches like this Type XX, which have lived adventurous and dangerous lives, generally end up in much worse condition if they make it civilian life at all. While this watch has plenty of dings and patina to show its age, it was also obviously very well taken care of and appreciated. Hopefully, this is a trend that continues on the watch's future endeavors.