Certain watches epitomize the time they're created in, they are so innovative and well done that they go on to represent watchmaking for that era from then on. The Cartier Tank, Omega Speedmaster, and the AP Royal Oak, for example, are all pillars of watch design that represent the 20s, 60s, and 70s respectively. When you look back on the 2010s, one of the watches that will define the watchmaking of that era will be the Bvlgari Octo Finissimo, and in particular the new Octo Finissimo Ceramic 103077. This is a watch line that contains multiple record-breaking watches, but it's the ceramic automatic model that most embodies the spirit of this watch.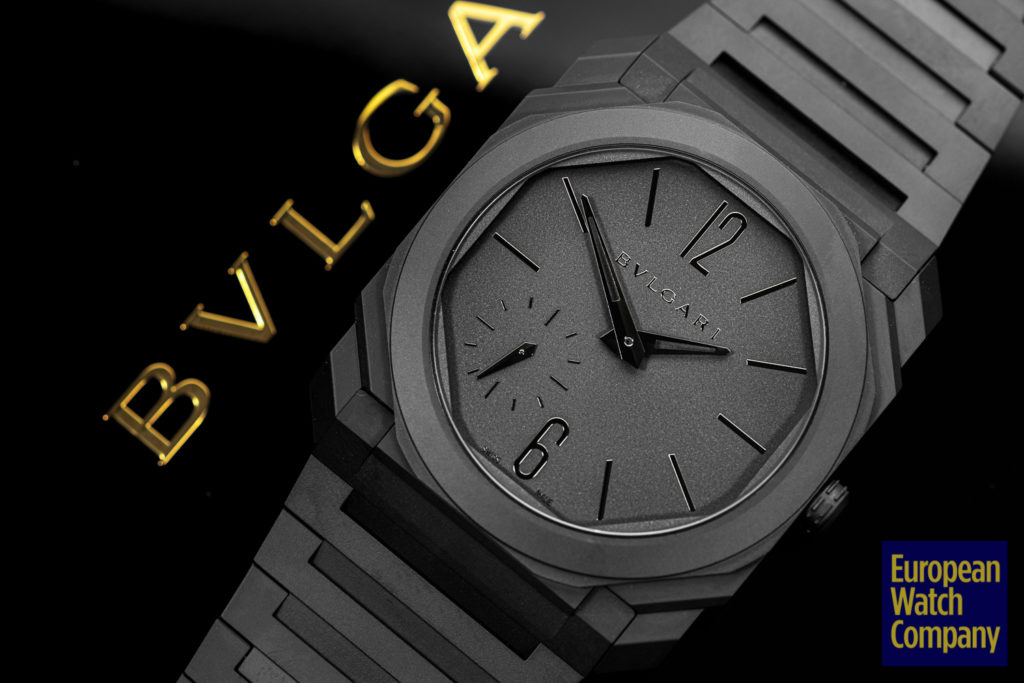 This is one of the most innovative watch designs of the last decade, and it comes from a luxury brand that happens to make watches. That "happens to make watches" part has gotten increasingly serious over the last few years. Bvlgari has been in business since 1884 selling luxury goods. In 1980 they decided to get more serious about watches when they opened Bvlgari Haute Horlogerie SA in Neuchâtel, Switzerland. In 2000 the brand acquired the Gerald Genta and Daniel Roth brands to expand their horological know-how.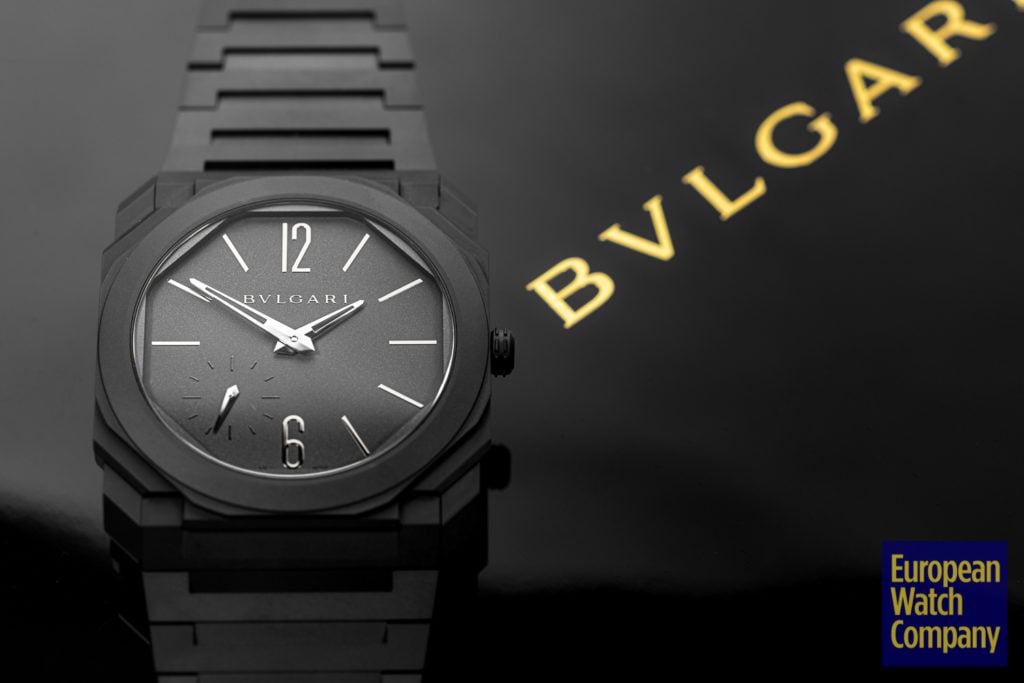 It wasn't until 2014 that they made a true splash in the watch industry and started being considered a serious player. That was the year that the Octo Finissimo Tourbillon broke the record for the world's thinnest tourbillon. Bvlgari had our attention, and they haven't let up since. The Octo Finissimo line has expanded to include multiple materials and complications and along the way broke a few other records.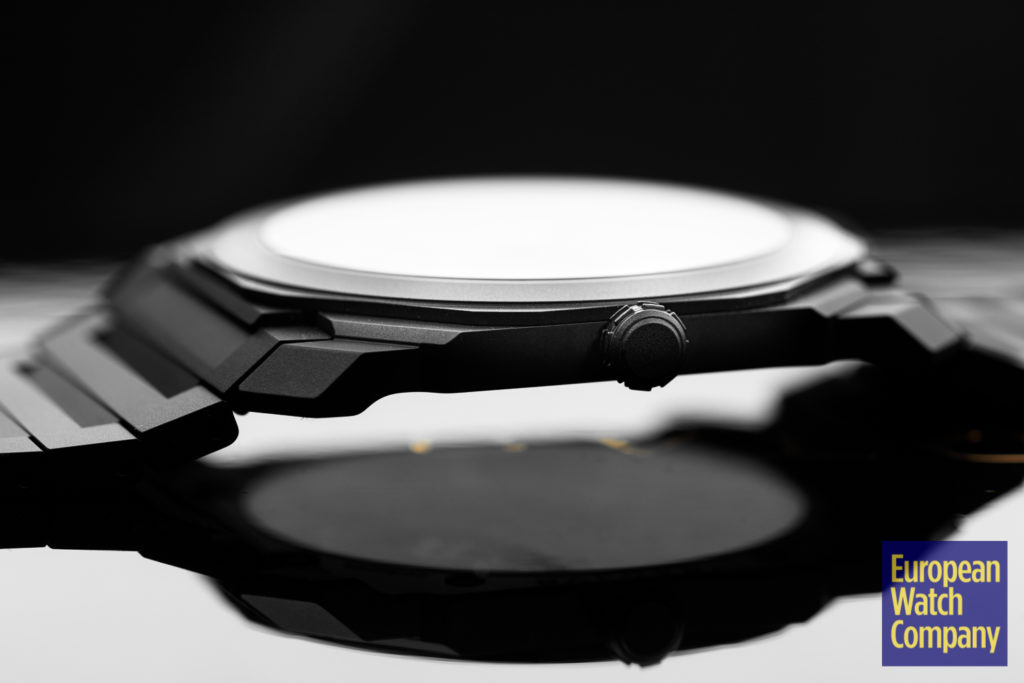 The Bvlgari Octo Finissimo Ceramic 103077 we have here is the thinnest full ceramic watch with a mechanical movement. Sans a few parts, the watch is entirely matte ceramic. Usually, on a ceramic watch, you find a few other materials used for case screws or the clasp, but Bulgari went all out here. The clasp, crown, and dial are all ceramic. This watch also uses a fully in-house movement the BVL 138 is decorated by hand with côtes de Genève, perlage, and anlage finishing.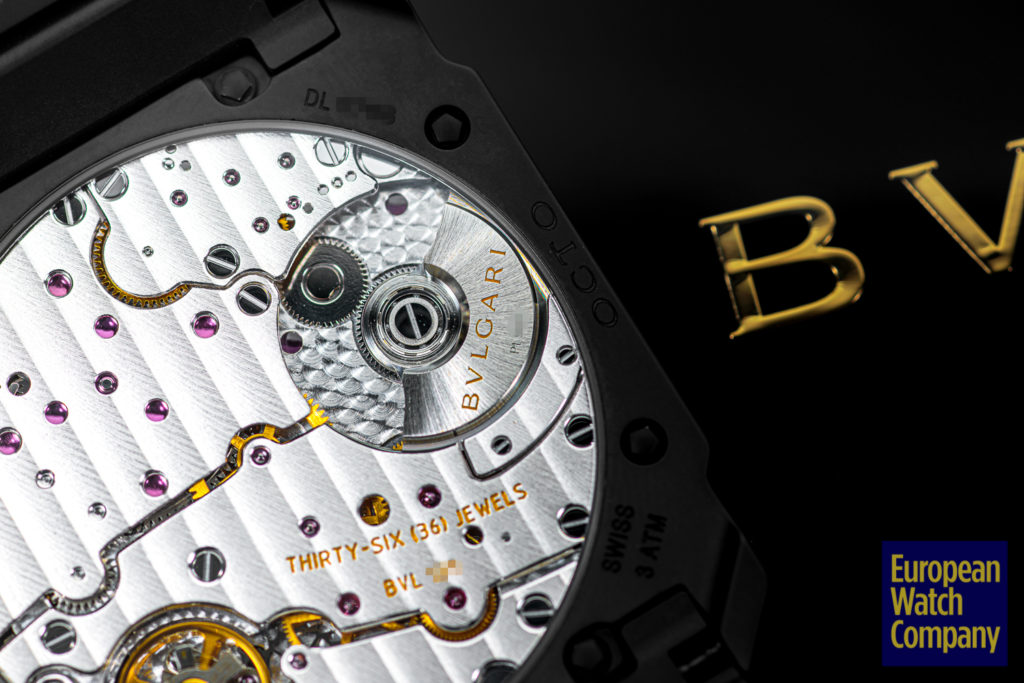 With a platinum micro-rotor and a 60hr power reserve, the movement is an astonishing 2.23 mm thick. The Bvlgari Octo Finissimo Ceramic is the physical manifestation of the combination of Italian design and Swiss watchmaking. The watch looks like nothing else and is made without comprising in any respect.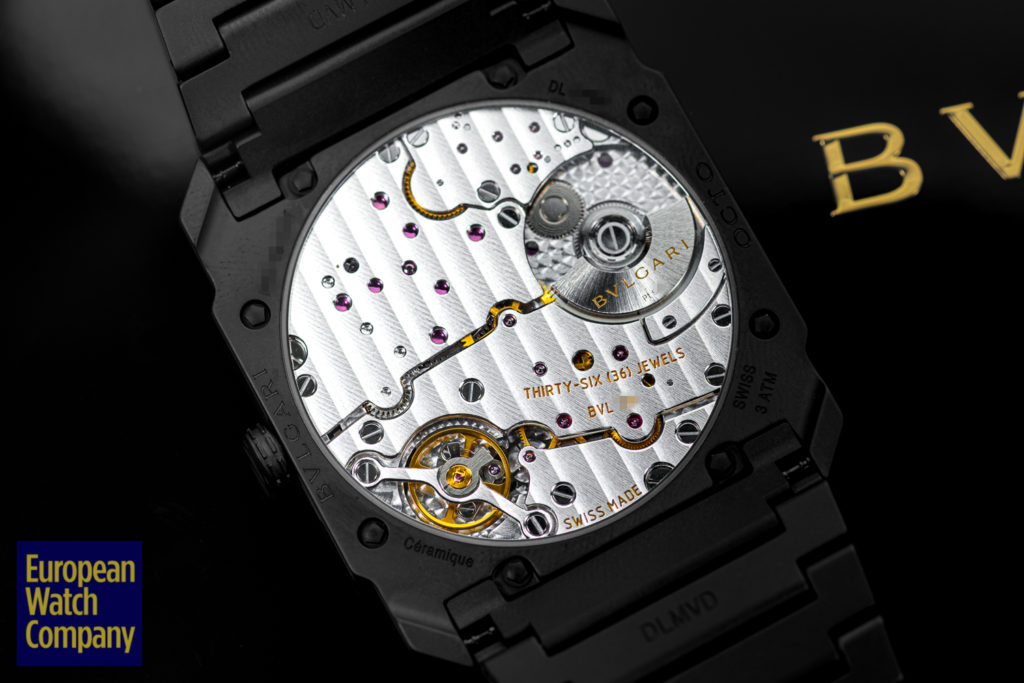 Originally released in titanium, producing this watch in ceramic in 2019 was a natural progression for Bvlgari. This is a contemporary watch, and ceramic is a contemporary watch material. Despite being a thin time-only watch it has a strong geometric Roman design aesthetic that sets it apart from usual simple ultra-thin watches. The Octo Finissimo Ceramic contradicts itself in the best way. Ceramic is an exceptionally hard material that can only be scratched by a diamond, but with a hard enough drop or bump it will shatter. Tough and delicate.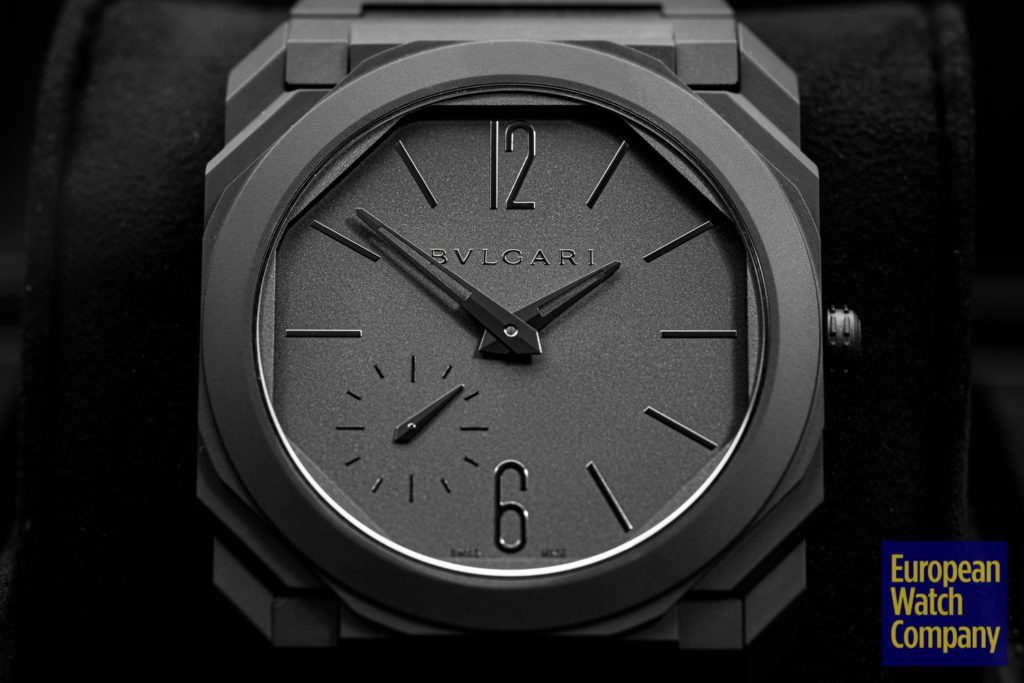 Measuring at 5.50mm thick with a perfectly integrated bracelet, it almost has more in common structurally with a fine men's bracelet than a watch. At the same time, it's aggressive and brutalist, the type of watch Batman would wear over his bat suit. Then after fighting crime the watch is right at home gracefully peeking out from under the slim cuff of one of Bruce Wayne's fine Italian suits.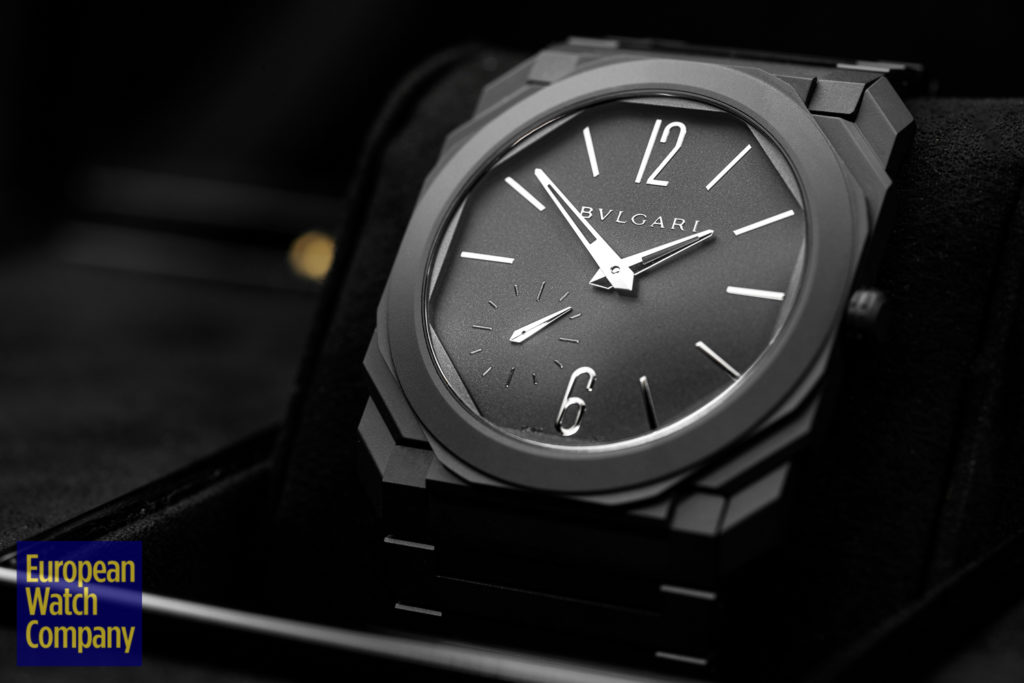 The Octo Finissimo Ceramic is a watch that owes its popularity to the fact that it resonates with people for so many reasons. Some are drawn to its modern forward-thinking design, a nice break from all the new-vintage homage watches that are so trendy right now. Others respect it for its horological merits being a super thin watch made out of technically difficult material. Some may just see it in a watch case and think, "damn that's a badass looking watch!" I love it for all these reasons. High horology, innovative design, and stunning good looks. This watch often gets compared to the AP Royal Oak and Patek Phillipe Nautilus, and I believe it has every right to be mentioned in the same breath. The difference here is that the MSRP of $15,600 doesn't come with an asterisk of a multi-year waiting list.