Nothing quite matches the unique style, grace, and sophistication of a Cartier timepiece. The Cartier Santos-Dumont WGSA0034 "Le Brésil" is no exception.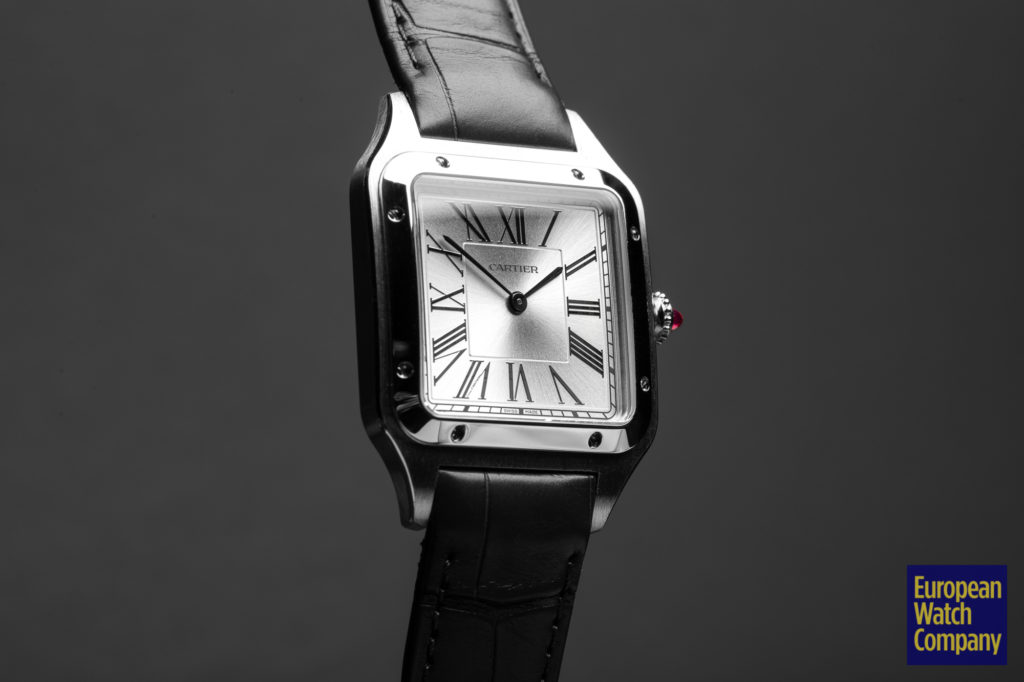 Inside each of these large-size Santos-Dumont models is the in-house, hand-wound 430 MC movement. It boasts a 38-hour power reserve. The piece is 43.5mm x 31.4mm with a thickness of 7.2mm. The grey alligator strap is a smart pairing with the silver-tone dial and silvered Roman numeral markers. Time is indicated by black steel, sword-shaped hands.  The design elements recall the past but clearly have an eye toward a sleek, modern future.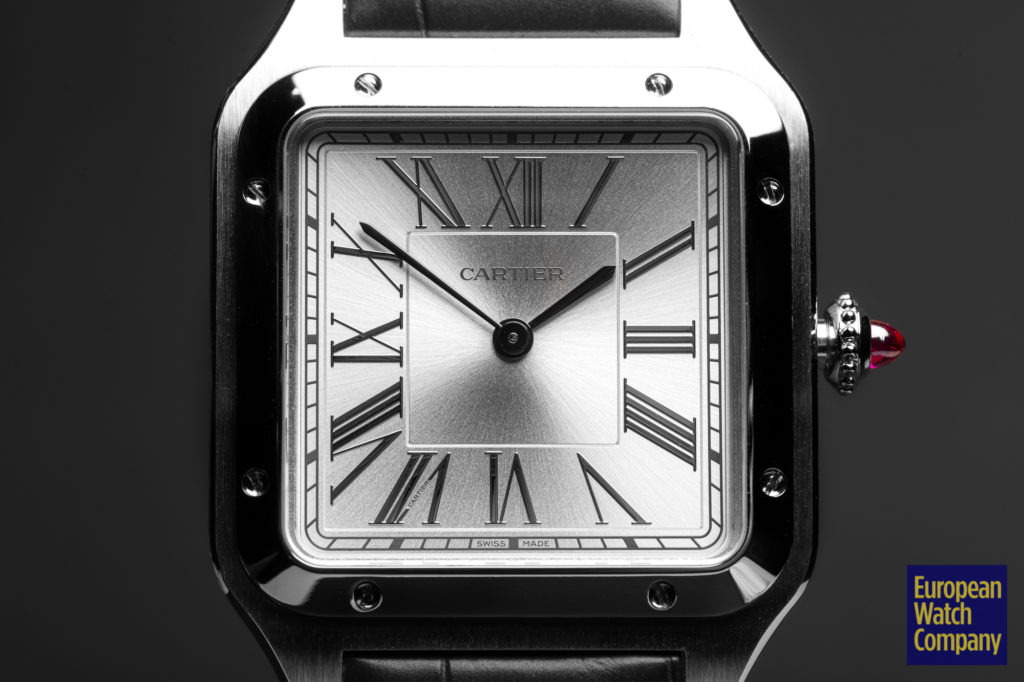 The watch we have here is a limited-edition piece (only 100 made) in a series of limited-edition pieces. Others include "La Baladeuse," (300 examples) and "no. 14 bis" (500 examples).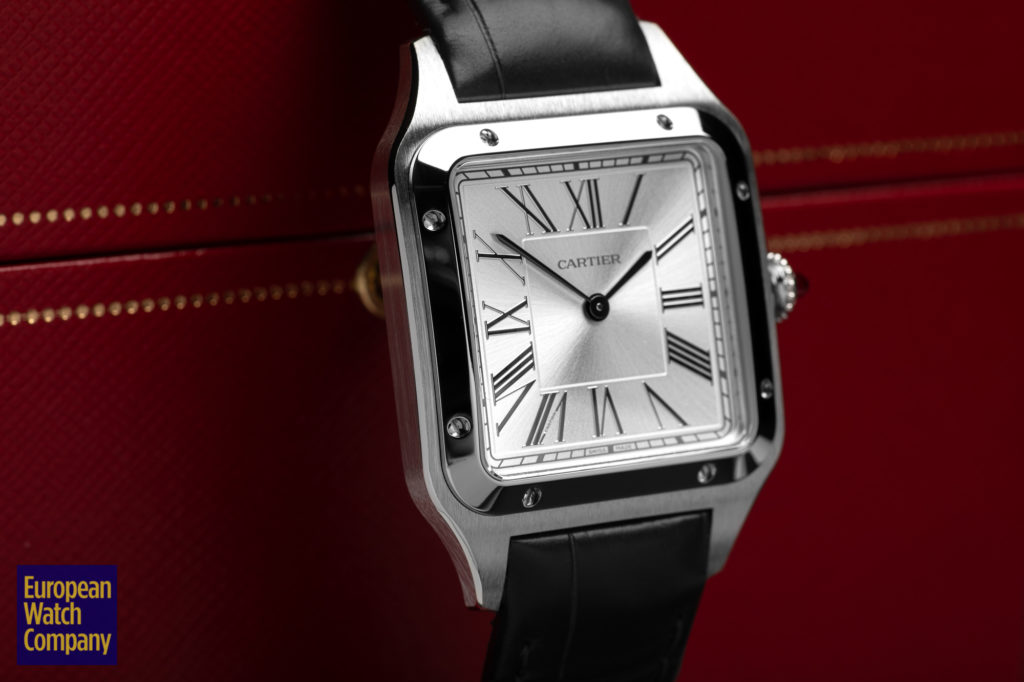 "Le Brésil," the rarest of the trio, features a platinum case where the other two watches are 18k yellow gold and stainless steel with 18k yellow gold two-tone, respectively. The crown of "Le Brésil" is topped with the classic ruby cabochon. This latter element is particularly worthy of note. Cabochon—from the French word caboche meaning "knob," refers to a stone that is cut with a highly polished, rounded or convex top without faceting. It is the oldest gemstone cut.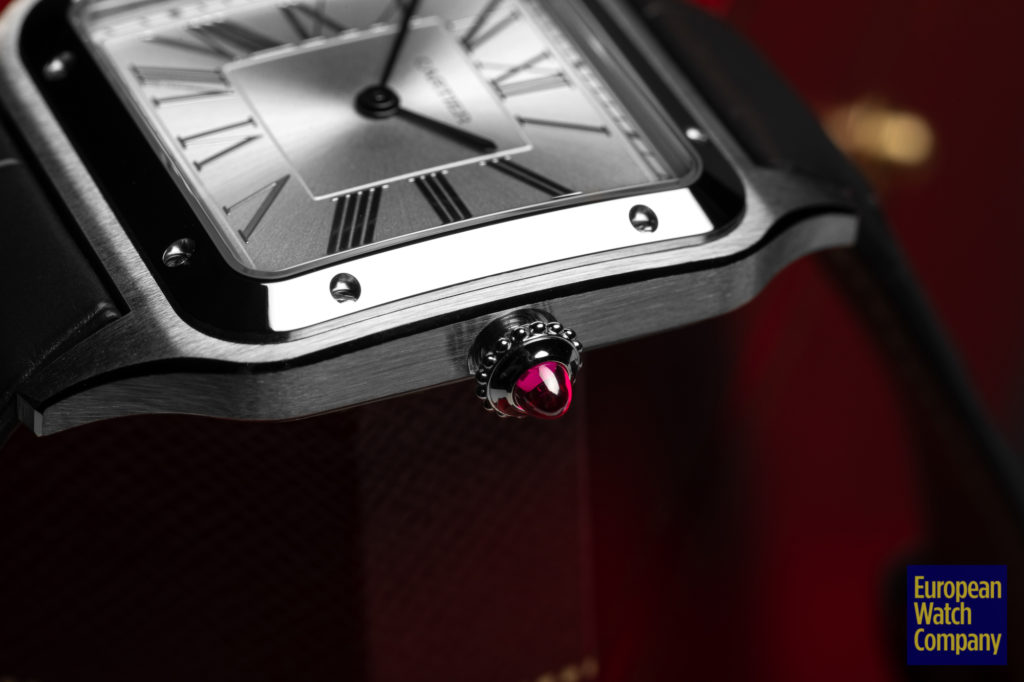 On the caseback, we find an engraving depicting one of Santos-Dumont's aircraft from 1898, which he called—you guessed it—Le Brésil.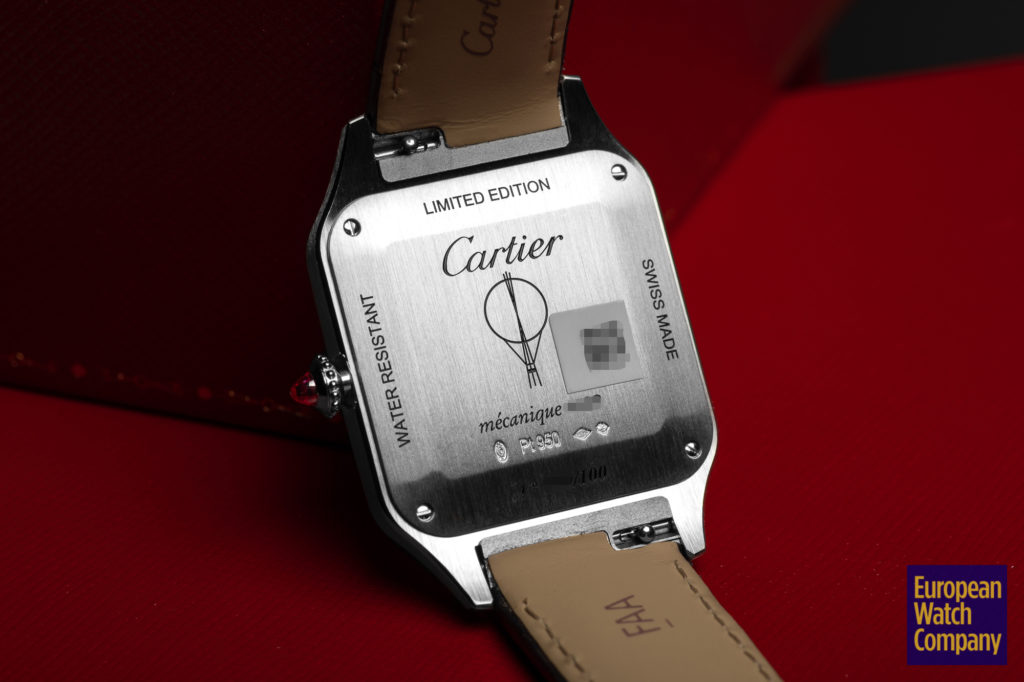 If the name Santos-Dumont rings a bell in your watch-nerd brain, there's a good reason. Alberto Santos-Dumont was a somewhat eccentric Brazillian inventor and aviator who lived between 1873 and 1932. This meant that he broke some serious ground when it came to early aviation, building and flying hot air balloons and early dirigibles. His family was fabulously wealthy thanks to their success in the coffee trade. Famously, in 1904, Santos-Dumont complained to his friend Louis Cartier that his pocket watch was cumbersome to check during flight (remember, at this time, wrist watches were almost exclusively worn as an accessory by women). The watch Cartier created for his friend was undoubtedly among the first purpose-built pilot watches. The Santos line has been a mainstay of the Cartier collection ever since.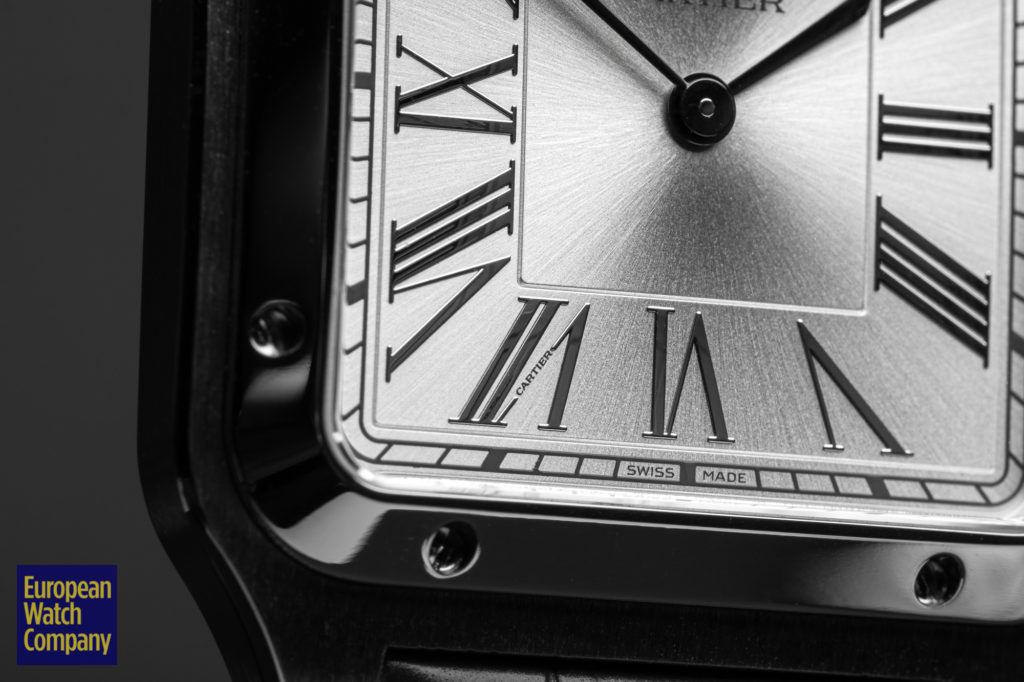 In 1906, Santos-Dumont was the first person in history to be filmed flying a plane; strapped to his wrist was the legendary Cartier watch. The watch did not become available to the public until 1911, meaning that for seven years Santos-Dumont himself was the only person on Earth in possession of this timepiece.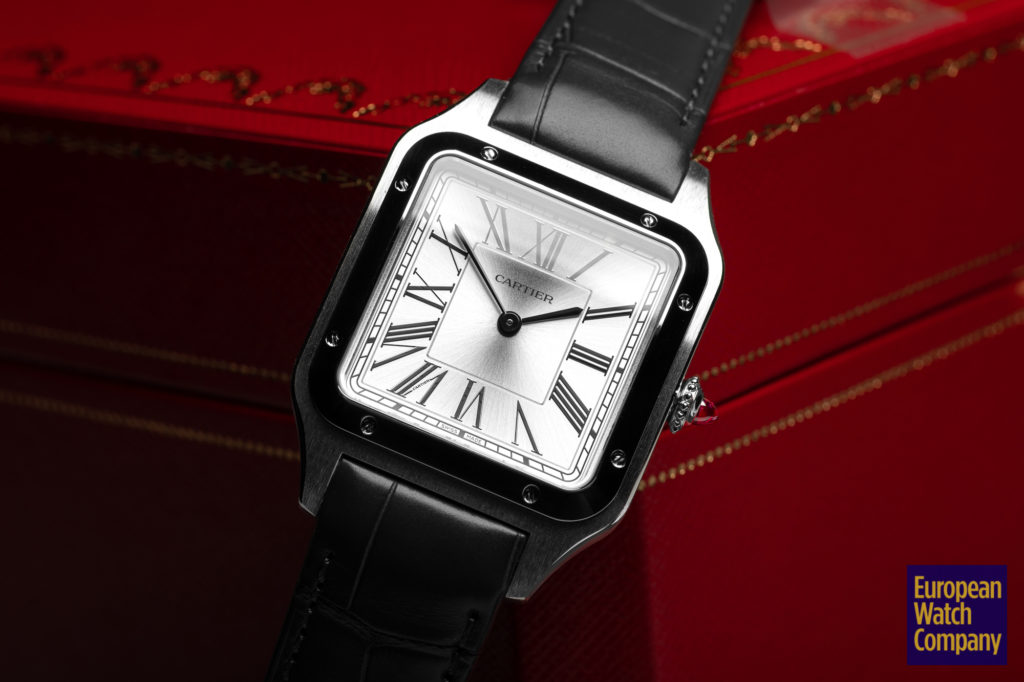 The line of watches has persisted ever since, first arriving in 1911 in the Paris Cartier store in several different model variations. As was fashionable in the day, these were small by today's standards, coming in at 24.8 x 34.8 mm. They were offered in platinum or yellow gold. Since then, the brand has released a host of offerings inspired by these original Santos-Dumont models.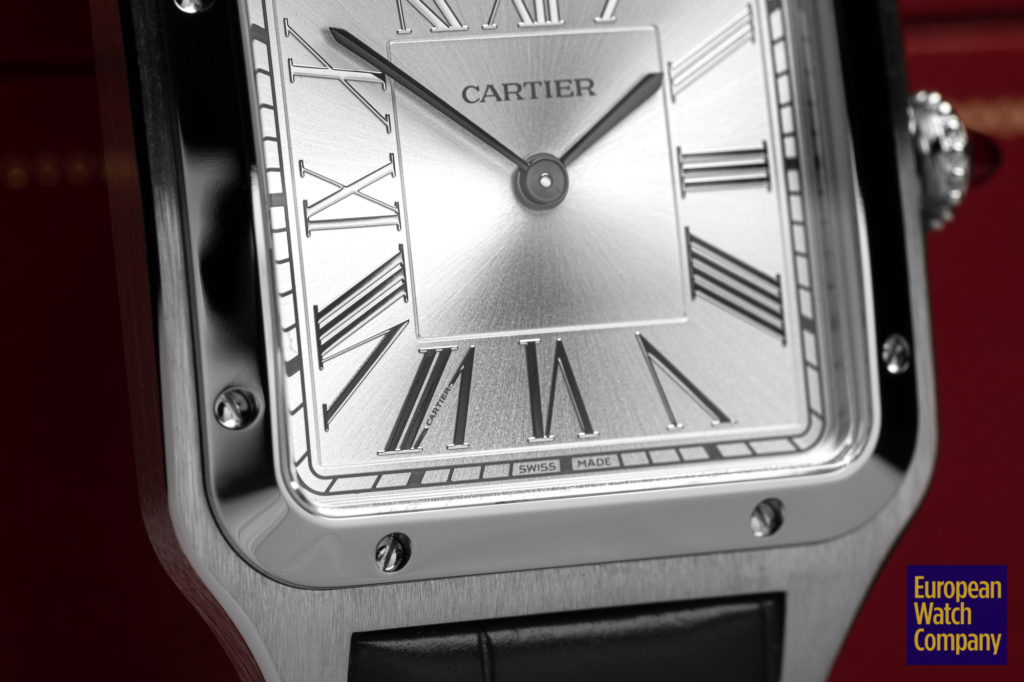 As it happens, Santos-Dumont called this particular airship (for which the Cartier Le Brésil is named) "the smallest" and "the most beautiful" among a series of experimental aircraft he was testing out around that time. This is an appropriate nod to the fact that this watch is the most limited and certainly the most luxe of the three. Surely, any adventurous aviator would do well to strap this exclusive piece to his or her wrist.