Few things tie an outfit together like a great dress watch. Sure a vintage GMT or Royal Oak can fill in when needed, but if you really want to elevate your formal attire, you need an exquisite dress watch. One watch that does this better than almost any other is the Cartier Tank Cintrée WGTA0027. Introduced in 1921 just four years after the original Tank, the Cintrée refines that original design by lengthening and curving the case. The original Tank is elegant, but the Cintrée takes it up a notch.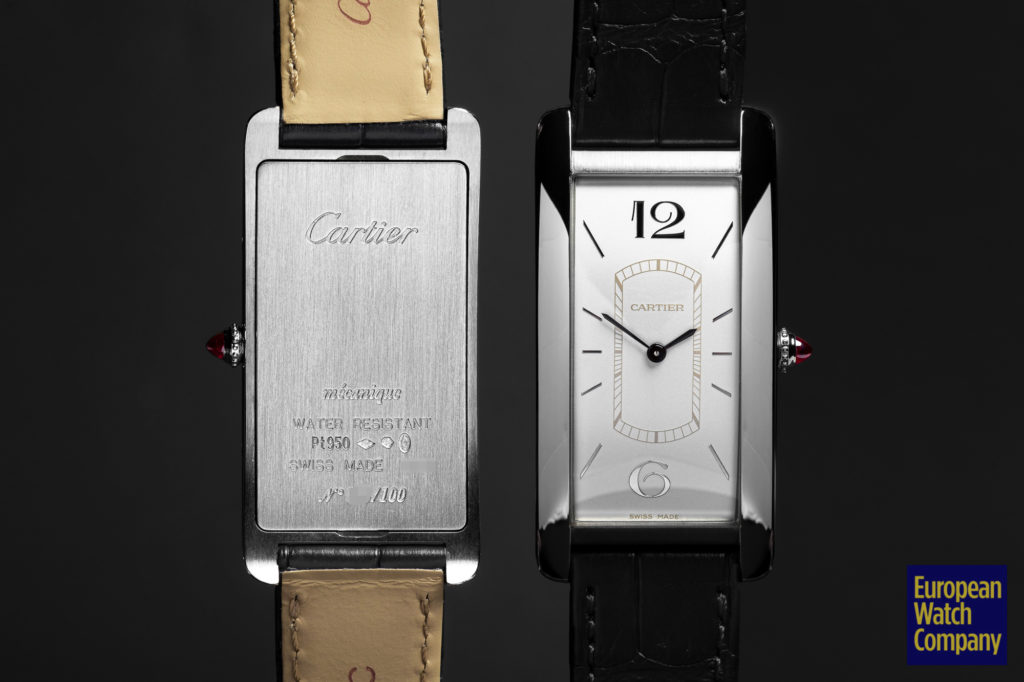 This example is the Cartier Tank Cintree Limited Edition in platinum. Released as part of a trio that included yellow and pink gold models, it showed Cartier's intent to put more focus on the Cintrée line. While all three are gorgeous, the platinum is elevated above the gold variants. Not only is it more expensive with an MSRP of $23,500 versus $20,400, but it's also the only one that is a limited edition with only 100 examples made. What's more is it is also is the most subtle of the three, which is, in my opinion, an underrated quality in a dress watch.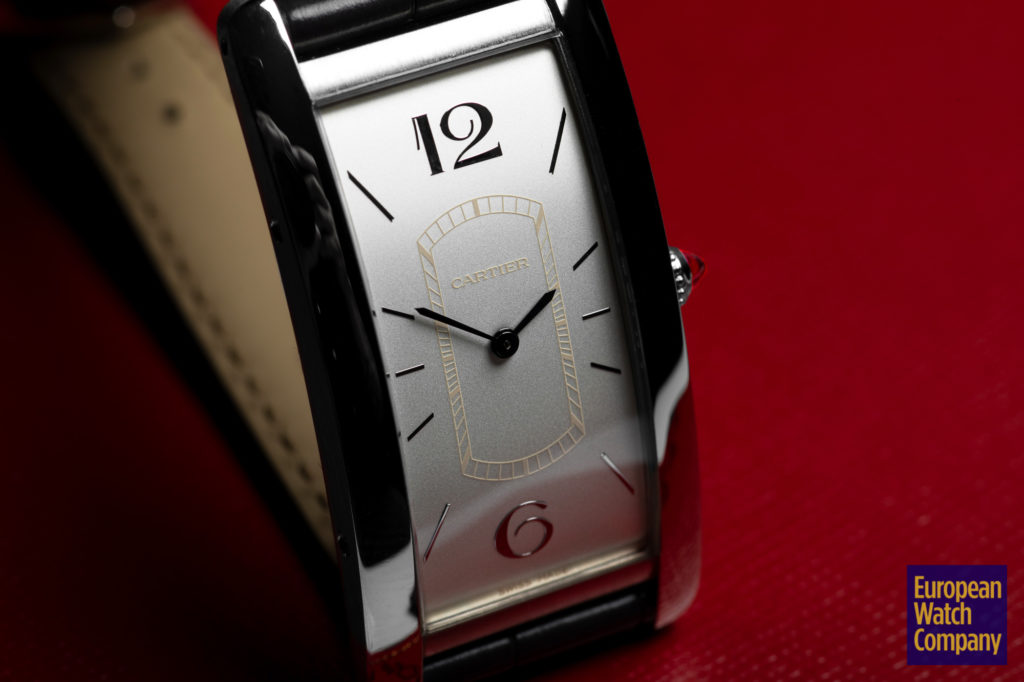 Its subdued design is due to the watch being primarily monotone with a platinum case, lightly grained grey dial, polished white gold numerals and indices, and a light grey railroad track. Even the Cartier alligator leather strap is matte grey with a platinum buckle. Using mostly shades of grey is a choice that puts aesthetics above functionality, but with a dress watch, that's a good thing. This watch isn't going to be used to time dives in the depths of the ocean, and what you lose in legibility you gain in elegance. The only points of contrast are the black steel hands and red ruby cabochon on the crown—my favorite detail on the watch.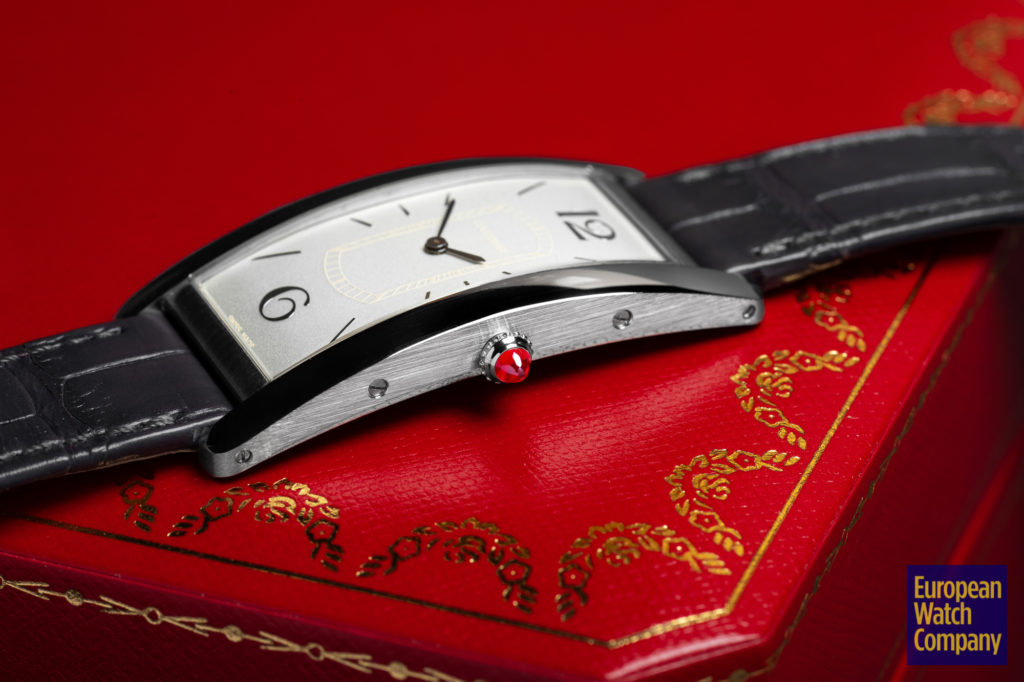 The part that stands out the most on this watch is the unusual case design that is its trademark. Its long curved rectangular shape appears to be almost an extension of the strap. Measuring at 23 x 46.3mm and only 7.2mm thick, it is perfectly shaped to sit on top of your wrist and under a shirt cuff. While the whole timepiece appears to be curved, the caseback is actually flat. It's the lugs that form the wrist hugging arch. Like all the other details, the form factor of the watch emphasizes its purpose as a stylish accessory.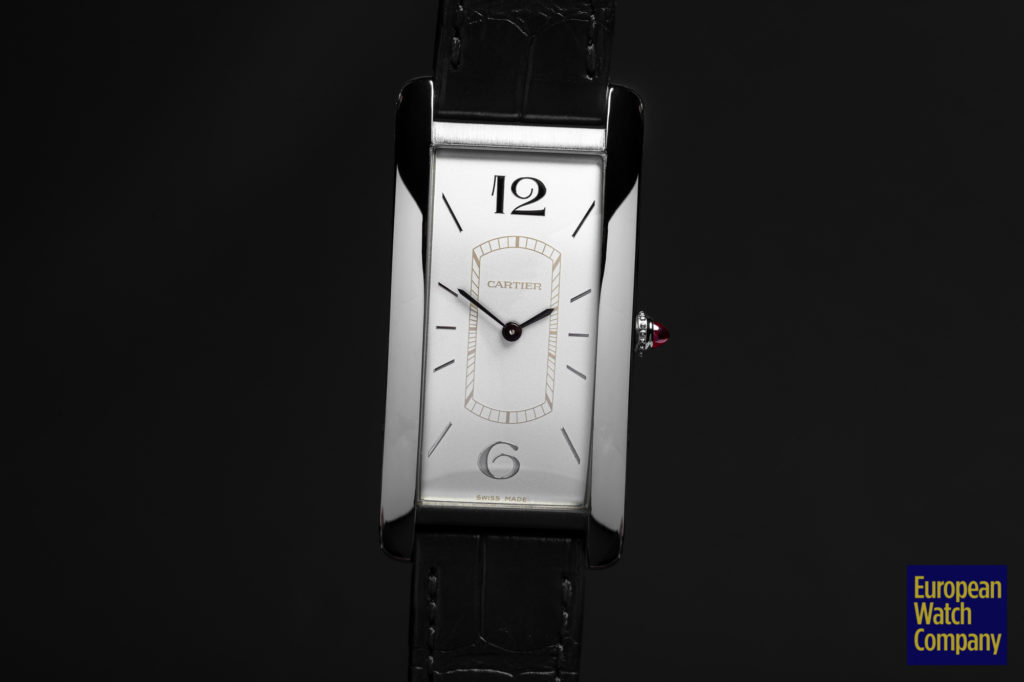 The movement used here is the caliber 8971 MC, which is actually the Jaeger-LeCoultre caliber 846, used in the Reverso. The 8971 MC is an oval-shaped manual winding movement with a power reserve of 38 hours. While the watch world loves to tout "in-house everything," I love this approach by Cartier. Using Jaeger-LeCoultre's movement gives you the best of both worlds. You're getting Cartier's unrivaled design with Jaeger-LeCoultre's expert watchmaking. Brains and beauty as they say.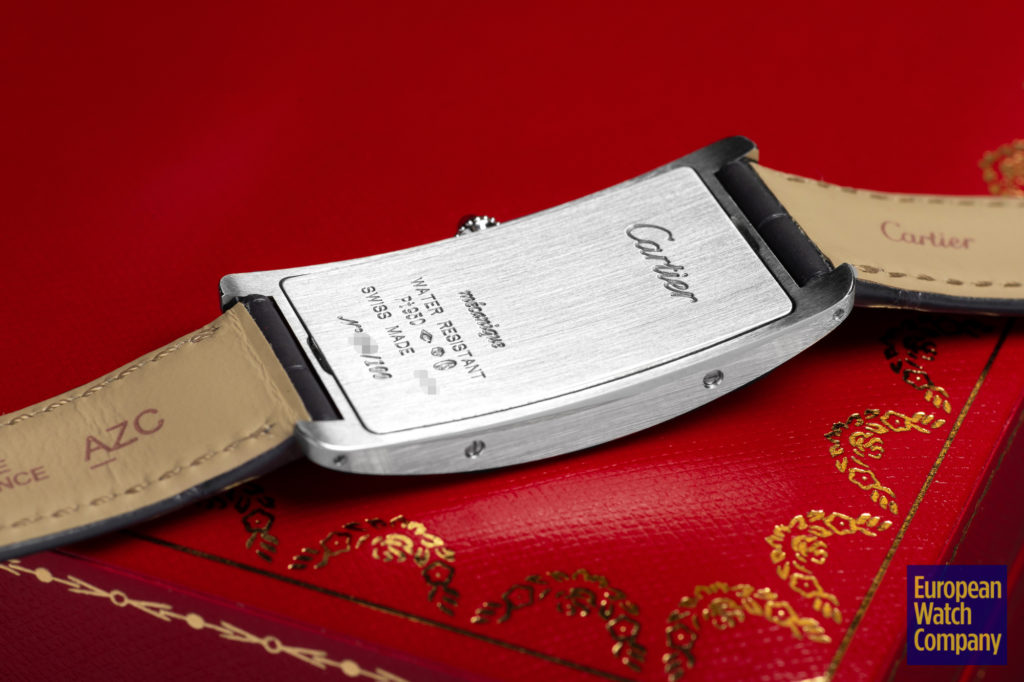 What this Cintrée does best is capture the dressy vibe of a bygone era. The design has changed very little from the 1920s when dress codes were more rigid. After looking at the details, it's obvious that this is a timepiece built with a laser focus on being the perfect complement to dress wear. Subtly glistening on your wrist, it won't draw a crowd like a Paul Newman Daytona or yellow gold Patek, but rather it will complement the calm, assured air one should have in an upscale setting. This 1 of 100 platinum Cartier Tank Cintrée is the pure embodiment of a classic dress watch.