The F.P. Journe Chronométre Optimum is what F.P. Journe calls "The ultimate chronometer." Coming from him, that is a strong statement. The Chronométre Optimum is a time-only watch that has been aggressively over-engineered for accuracy and reliability. It is the manifestation of one of Journe's guiding philosophies, which is to make watches that can endure for 200 years. It also happens to be what F.P. Journe would personally consider his ideal timepiece. Oh, and this particular example is the now discontinued rose gold boutique only edition, so it's insanely rare.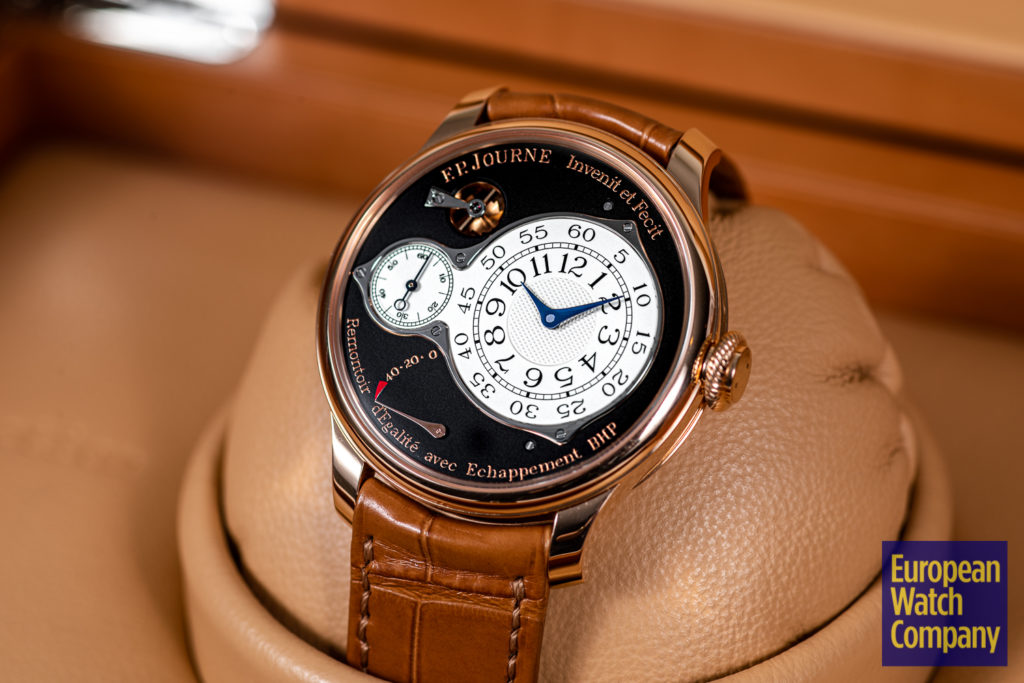 This watch can trace its origins back to the 1980s from a conversation Journe had with a watch collector friend of his. During the conversation, his friend asked what sort of watch he would build for himself. Journe answered that he would want something that looked simple, a three-handed watch, but with a double-barrel, a Remontoir d'Egalité, and a unique escapement. At the time, he didn't have the means or knowledge to create this watch.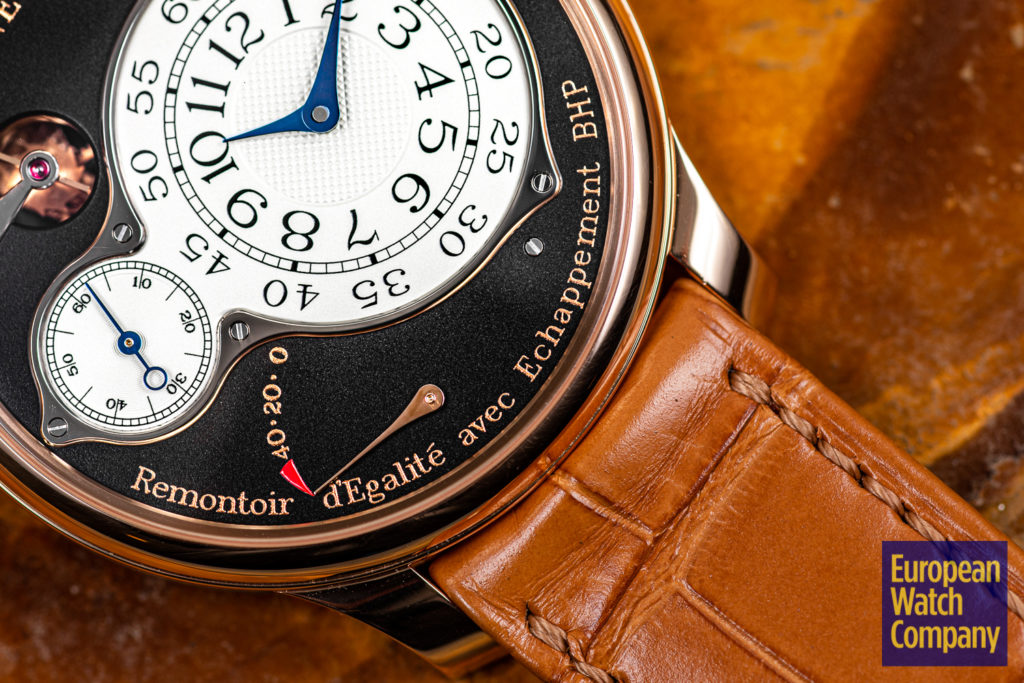 Fast forward to 2001, and he is able to develop a concept version, and in 2012 he is finally ready to introduce the production version of the Chronométre Optimum. This boutique edition in rose gold with a black dial was only made for four years from 2014 to 2018. This is a short production run for any watch, but Journe produces a little under 1,000 watches per year in total. This being a boutique only edition further diminishes its numbers. It would not be a stretch to say there are less than a hundred examples like this one.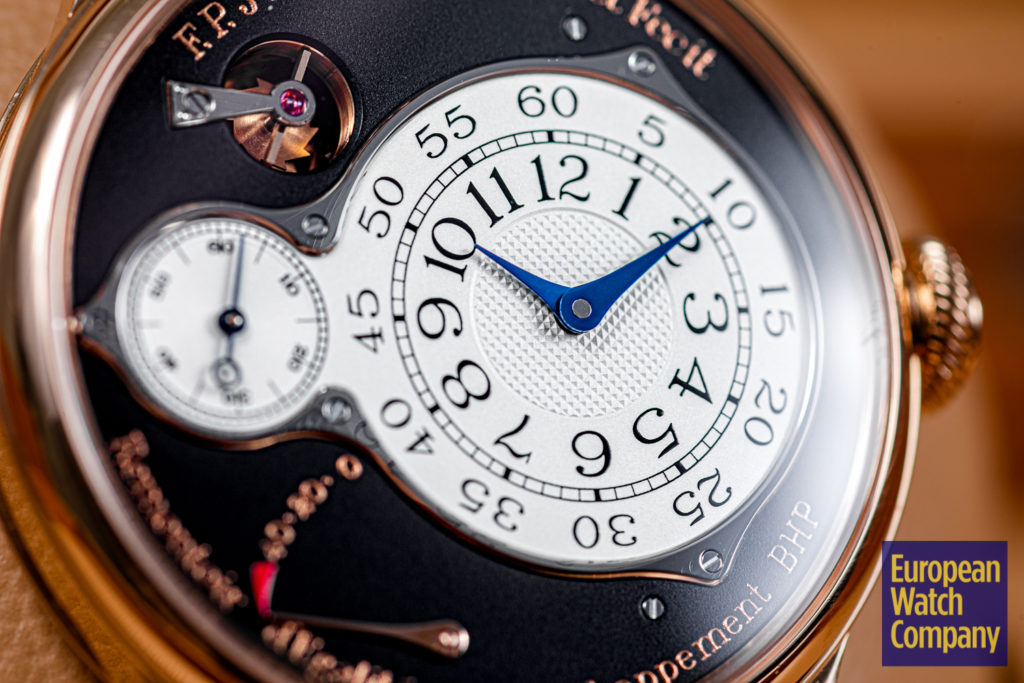 The watch is almost precisely as Journe described in the conversation with his friend. While not simple by Bauhaus standards, it's certainly simple by Journe standards. You have the hours, minutes, seconds, and power reserve indicators all laid out in typical eccentric Journe style. The seconds subdial is located at nine o'clock, and to the right of that is the larger hours and minutes dial with the power reserve underneath. To balance that out a small cut out for the dead beat one-second constant-force remontoir is at ten o'clock. Like I said, not a simple watch, but simple for Journe.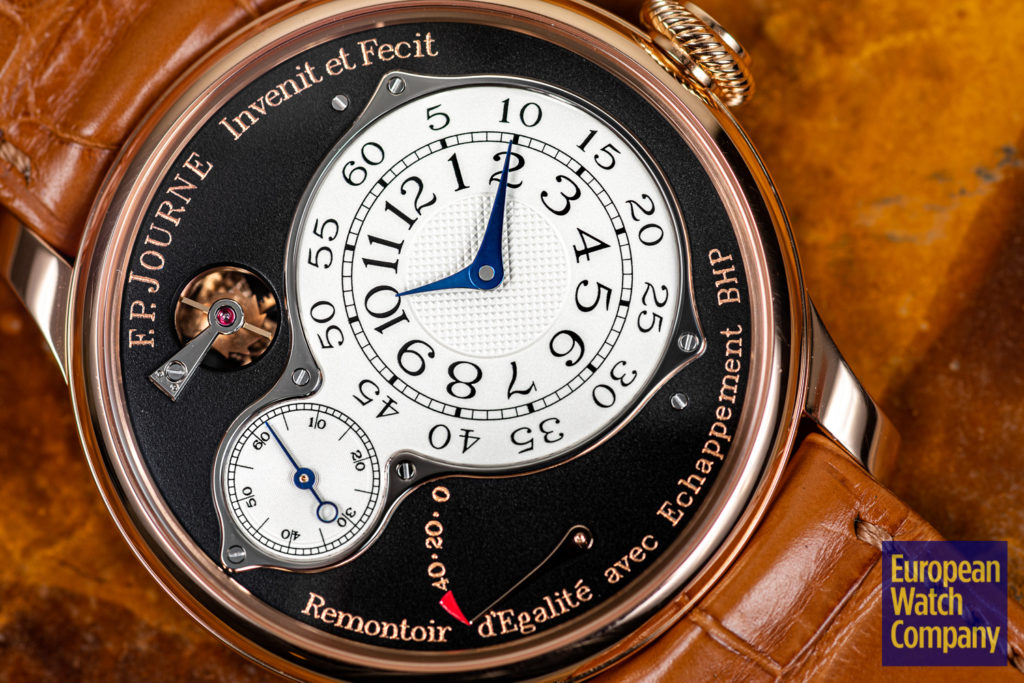 Between the rose gold case, black dial, and white subdials, there is a lot of contrast on this watch. Despite this, the watch is still very harmonious. In fact, the distinction between the pitch-black dial and white subdials makes this watch extremely legible. There is a focus to this variant that other versions don't have, and I think it most embodies Journe's vision of a deceptively simple-looking watch. There are other details on the dial, but your eyes gravitate so heavily to the time displays that the power reserve, remontoir cut out, and text are all very much in the background. While you focus on the essentials up top underneath is a modern horological masterpiece.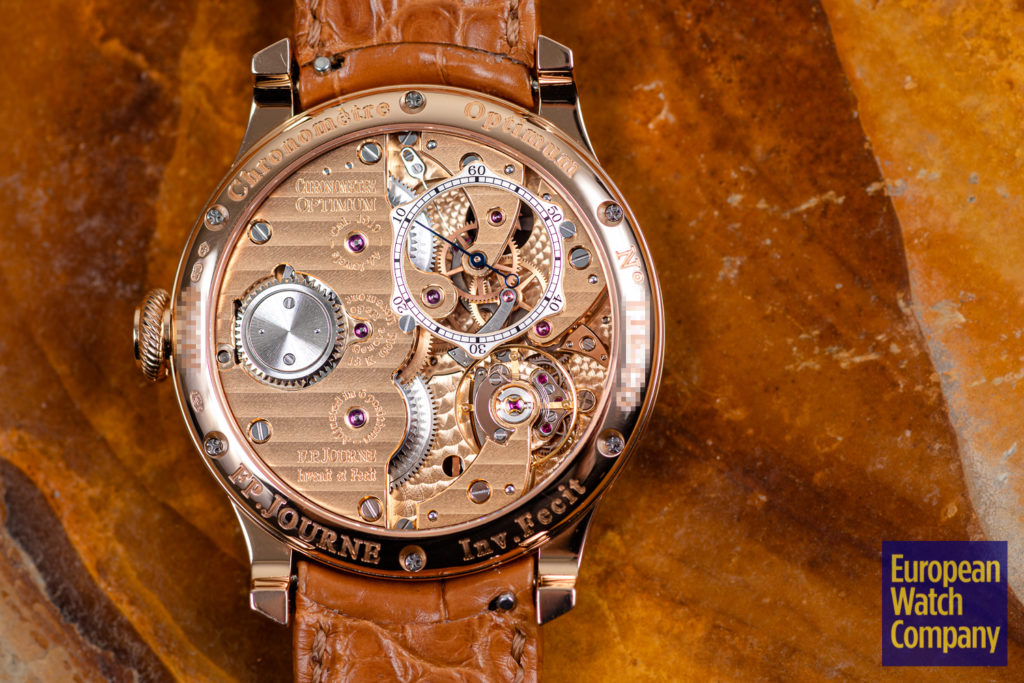 The movement inside is the manual winding in house caliber 1510, and it is a doozy. This caliber holds a collection of innovative components that had previously never been combined into one watch. It utilizes two barrels, a patented constant-force Remontoir d'Egalité, a Bi-Axial EBHP escapement, and natural dead-beat seconds. Each of these in isolation is a highly technical engineering solution that improves the watch's accuracy and longevity. The fact that they're all combined into one timepiece takes it to another level.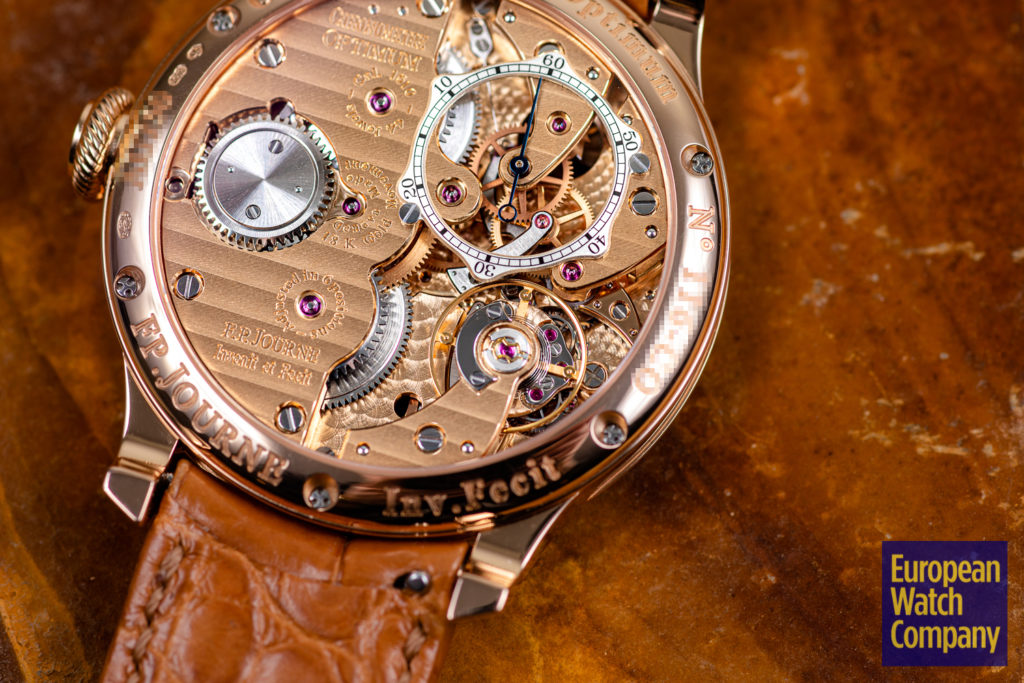 All this leads to a very precise timepiece—the most accurate Journe makes—that operates with minimal internal friction ensuring long term reliability. The friction is reduced so much so that this watch uses absolutely no lubricant. This naturally also rids the watch of problems lubricant brings with it. Lubricants can dry or gunk up over time, affecting the watch's accuracy or, worse, cause damage to its components. It should also be noted that all this was achieved with traditional materials and engineering expertise, no silicone here folks. F.P. Journe's dedication to solving watchmaking problems "the old fashioned way" illustrates his horological acumen and imbues his watches with more charm than their modern material using counterparts.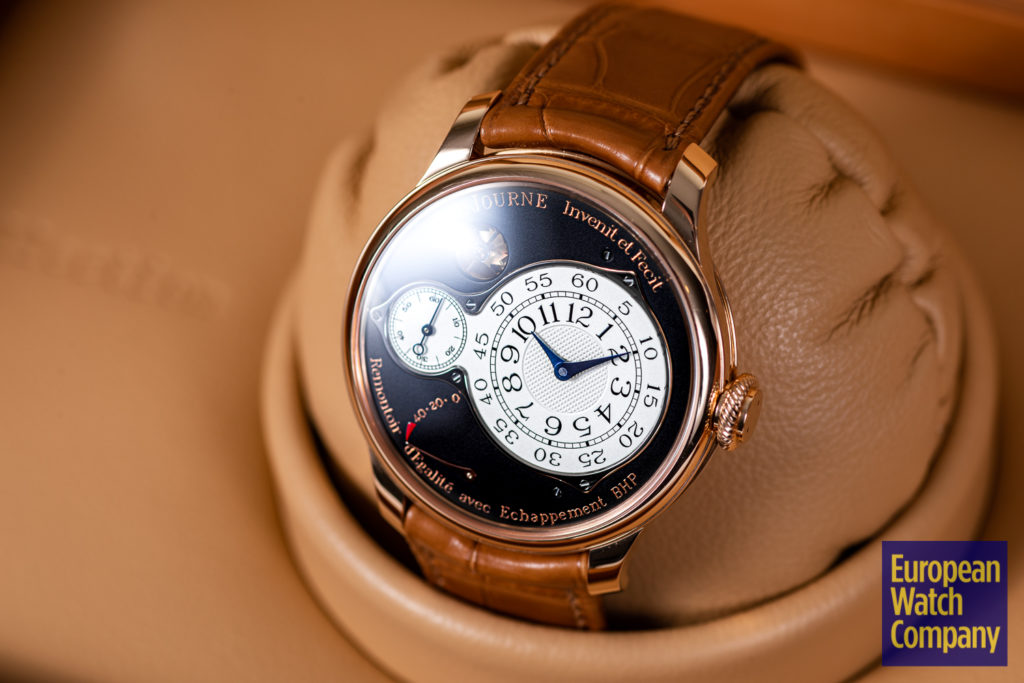 The original goal in making this watch—to paraphrase Journe—was to create a timepiece that was simple in its functionality but sophisticated in its engineering. I've always been drawn to watches that appear to be much simpler than they are, watches that have "secrets" inside them. It's part of why we're all drawn to watches in the first place. Mechanical watches take very complex machinery and distill these operations into easy to read, useful, output. The Chronométre Optimum is one of the best expressions of this. It's a wristwatch that distills Journe's ideals but also watchmaking ideals, and it certainly lives up to its name as the Optimum Chronometer.