F.P Journe takes a lot of pride in their independence as a watchmaker and the opportunities afforded to them because of said independence. As a brand, they're beholden to nothing but the pursuit of excellence, which allows them to explore options other brands won't because of time constraints or the level of difficulty. Case and point the F.P. Journe Octa Automatique Lune with the "Havana" dial.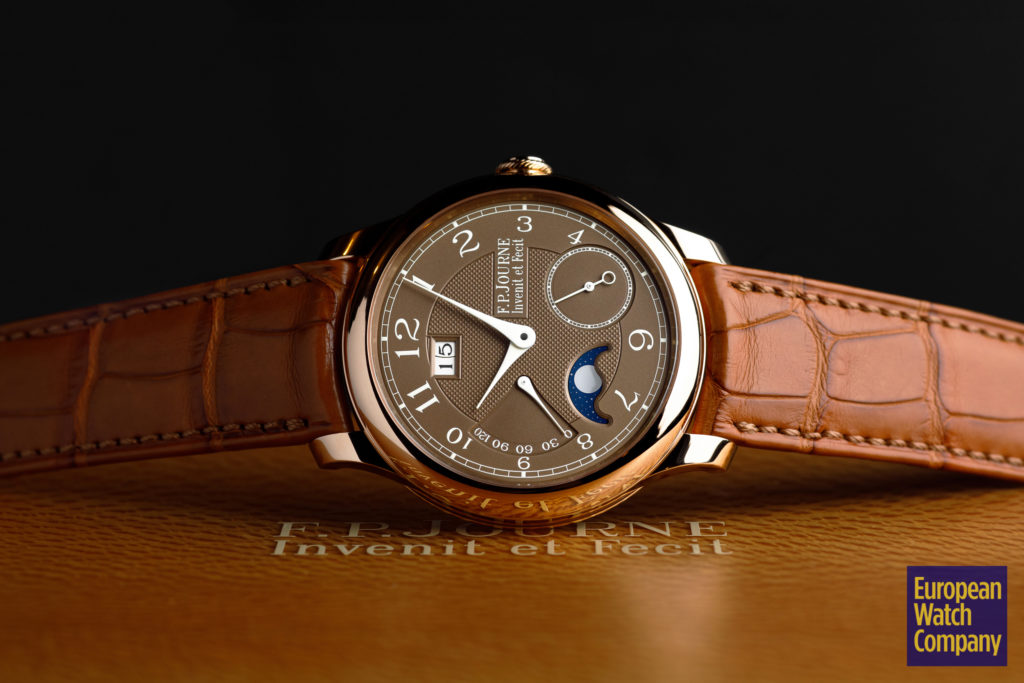 The Havana dial is an excellent example of the Journe philosophy as a whole. This rich mocha brown color was developed in house by Journe's dial maker in a process that took months. The color, a combination of gold and ruthenium, had to go through multiple formula revisions before this exact shade was settled on.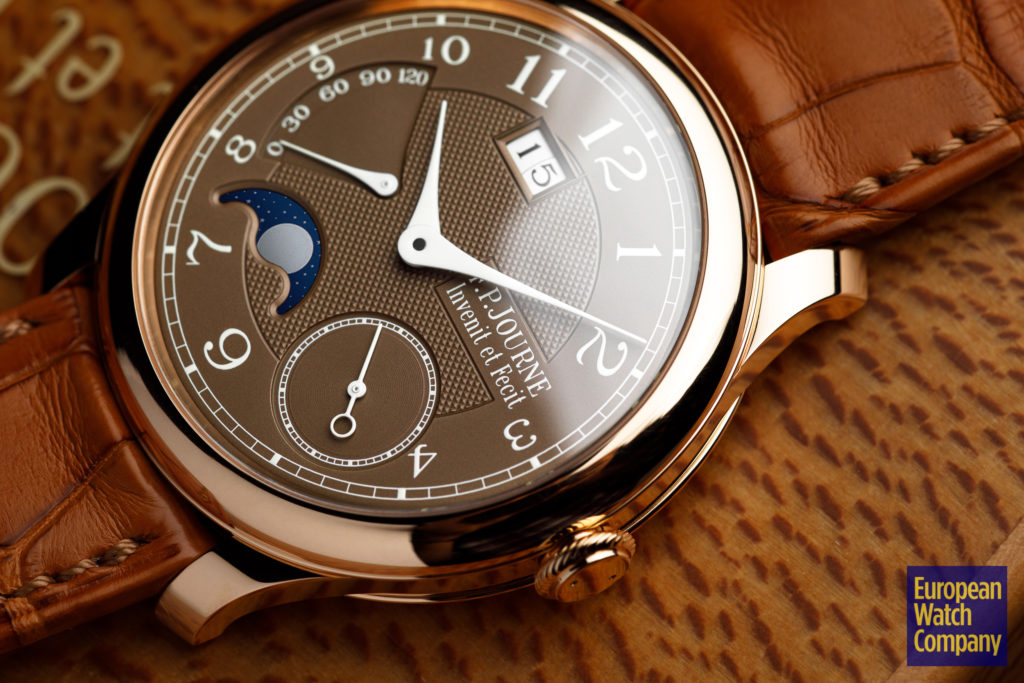 Considering this is a watch that was only in production for two years—2016 to 2018—it's mind-blowing that months of R&D were spent perfecting the dial color. That said, this is very Journe. After all, this is the man who invested in high speed camera equipment when developing his instantaneous-jump perpetual calendar caliber, as he wanted to ensure that every function jumped ahead at the exact same time when the end of the month was reached. Either way, I think the extra effort was well worth it; the shade used is gorgeous and totally unique.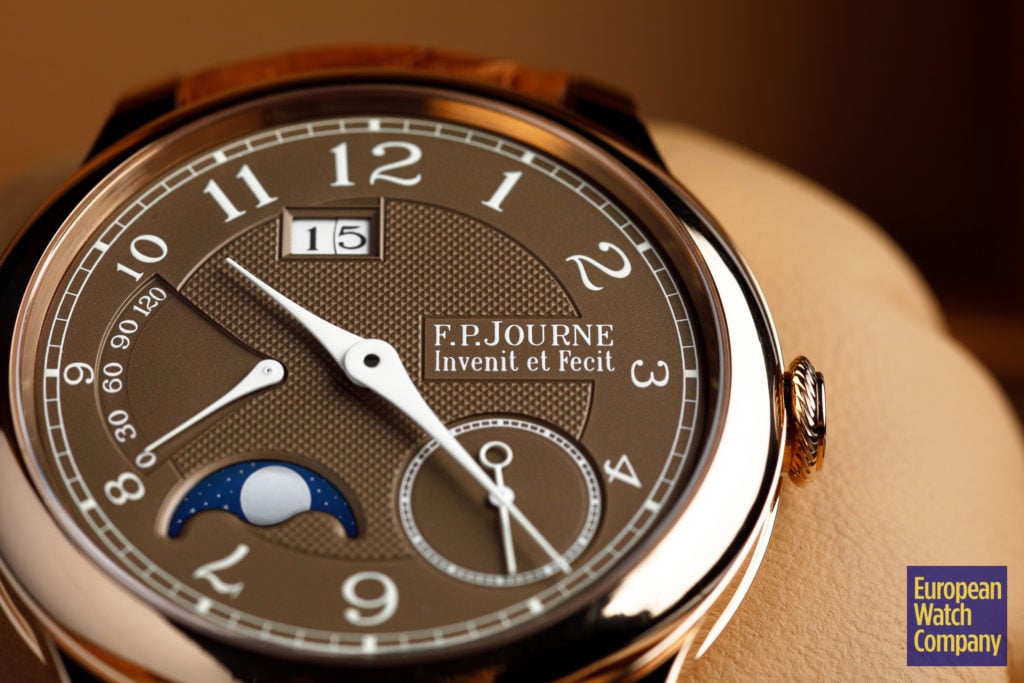 Offered in platinum as well, I prefer the rose gold variant seen here. In rose gold, the watch becomes a love letter to the color brown, which is an underutilized color in watches. The shades play off each other perfectly, from the warm mocha dial, creamy off white hands and numerals, to the rose gold case and carmel alligator leather strap. This continuity has the effect of blending everything in a very natural way, and I mean that literally, the shades go together in the same way they do in nature, like varying shades on a piece of wood.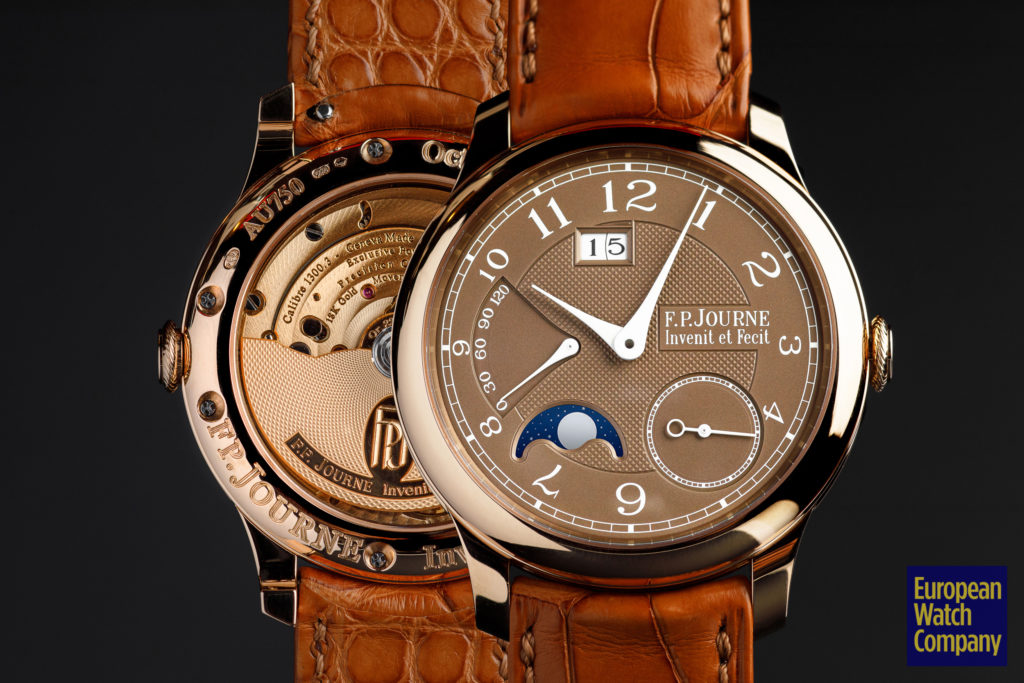 The caliber 1300.3 powering this timepiece is a known quantity and is seen throughout the Octa line with various complications. Known for it's useful and impressive 120-hour power reserve, this movement also has a big date and moonphase complication, all of which can be set via the crown.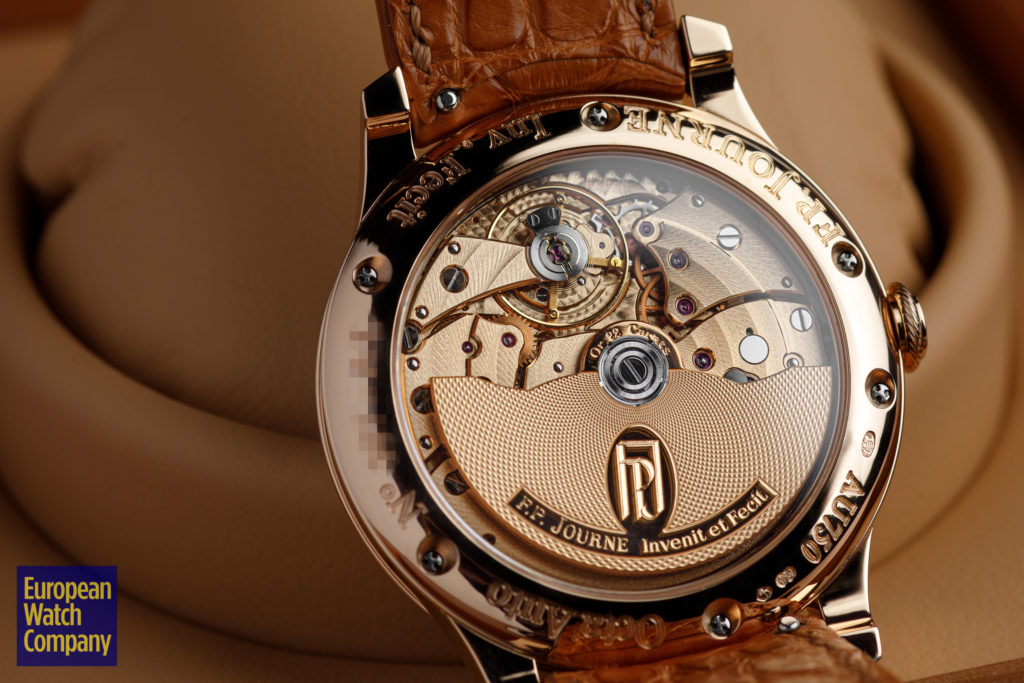 Being able to set all read-outs on the watch via the crown—as opposed to pushers, which is the norm on moonphase timepieces—is one of my favorite details of this watch, and it speaks to Journe's emphasis on usability. The caliber 1300.3 is as expected, made of 18k rose gold, and, despite having such a large power reserve, fits nicely into the svelte 10.5mm thin case.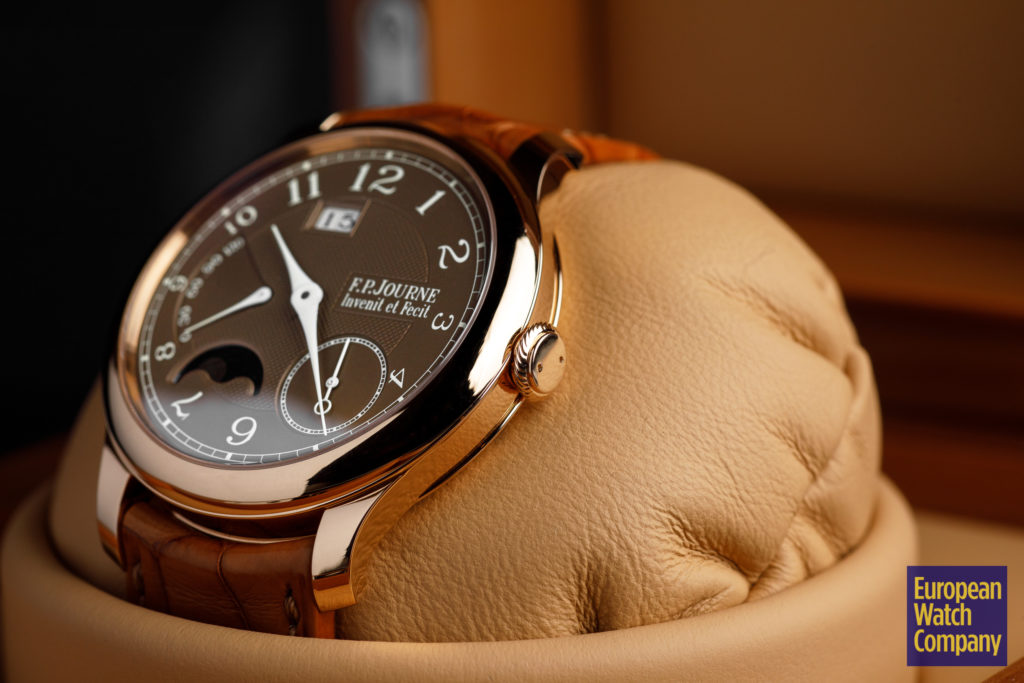 Sporting the standard 40mm in diameter Octa style case, the design is simple but thought out. The sizing is near perfect, and the lugs' generous downturn allows the strap to pull straight down, making for a very wearable watch. Its classic round shape is fully polished throughout. Overall the case just works. There aren't a lot of frills here, but there doesn't need to be. One of the great things about Journe watches is their subtly.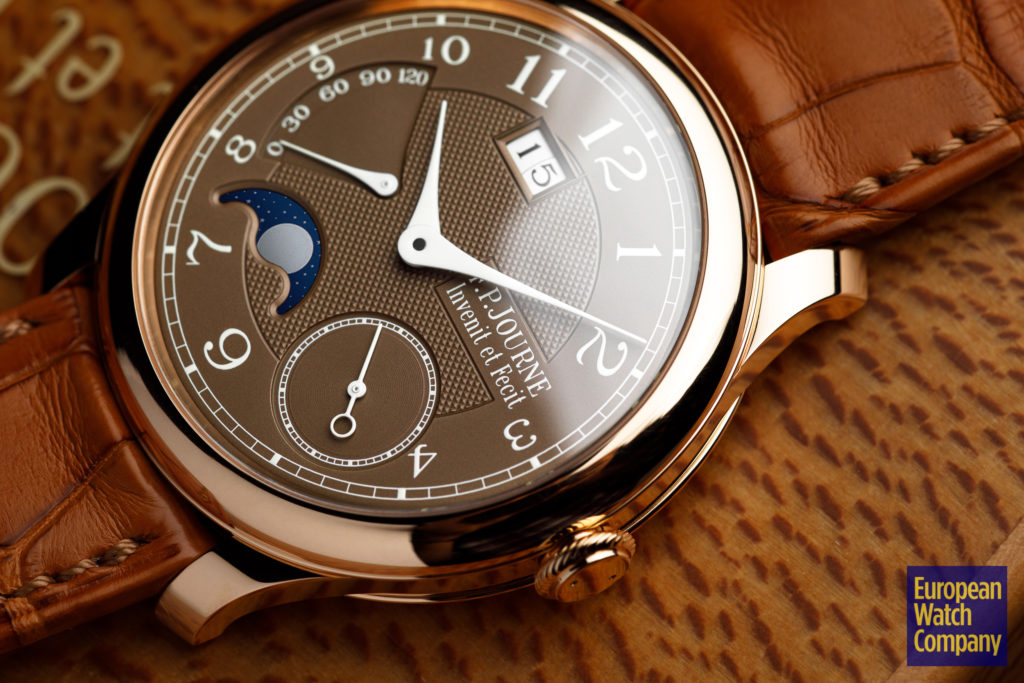 While not a limited edition, this watch's short production and Journe's small production output mean it is very rare, much more so than many limited edition watches. The Octa Automatique Lune with it's Havana dial, offers a unique aesthetic in a familiar and dependable package. While changing the dial color on the surface sounds like a small change, Journe, through their due diligence and dedication, makes it impactful in a way only they can.