This is the F.P. Journe Ruthenium Octa Jour et Nuit. It's one of five F.P. Journe models in the Ruthenium collection along with the Chronomètre à Resonance, the Tourbillon Souverain, the Octa Chronographe, and the Octa Calendrier which we previously covered here on the collective. The Ruthenium collection is exceptional for many reasons that only gets amplified by its scarcity. Each model was only produced in 99 examples, meaning only 495 watches in total.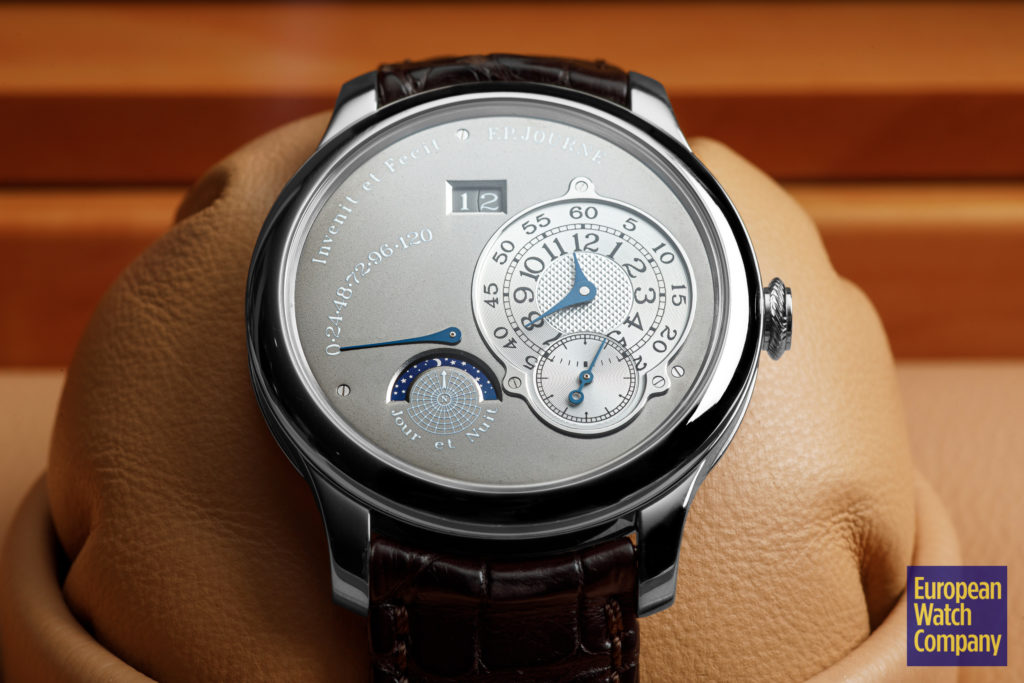 The Ruthenium collection gets its name from the fact that all the watches have had their original brass dial and movements coated in ruthenium. The ruthenium timepieces mark a transition of sorts away from the early Journe brass movements. There are also some practical benefits to using ruthenium.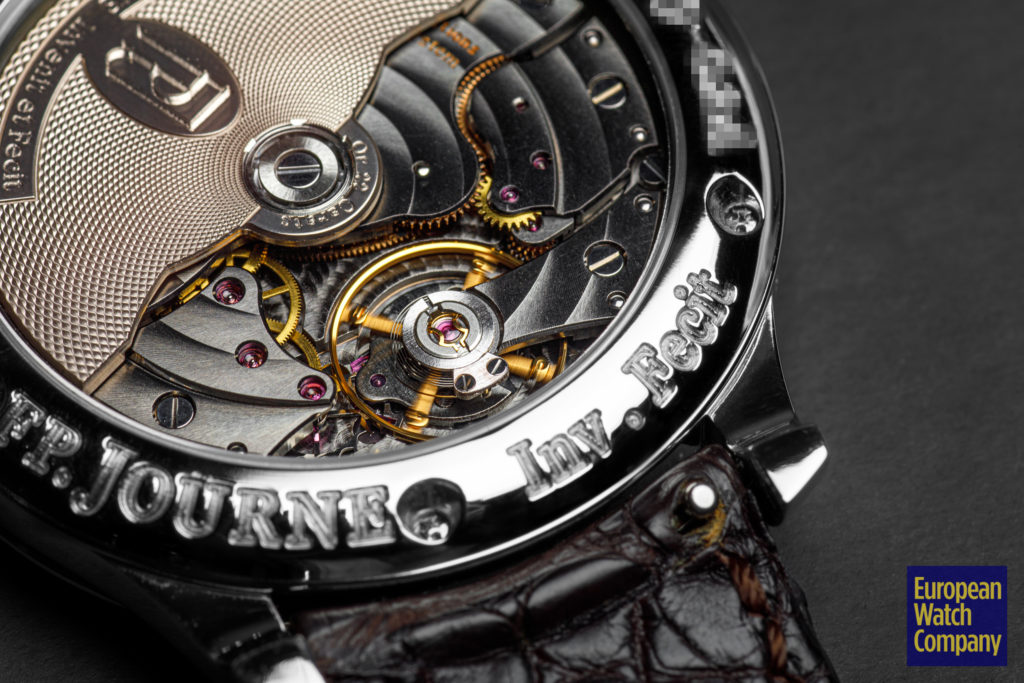 Ruthenium is a noble metal in the platinum family, making it very resistant to corrosion and oxidation. As a side benefit, it gives these watches a unique look. While all the Ruthenium collection models are highly sought after, the Jour et Nuit is particularly noteworthy within the collection as it does not exist outside of it. All other models have standard production counterparts, but this watch was only made for the Ruthenium collection.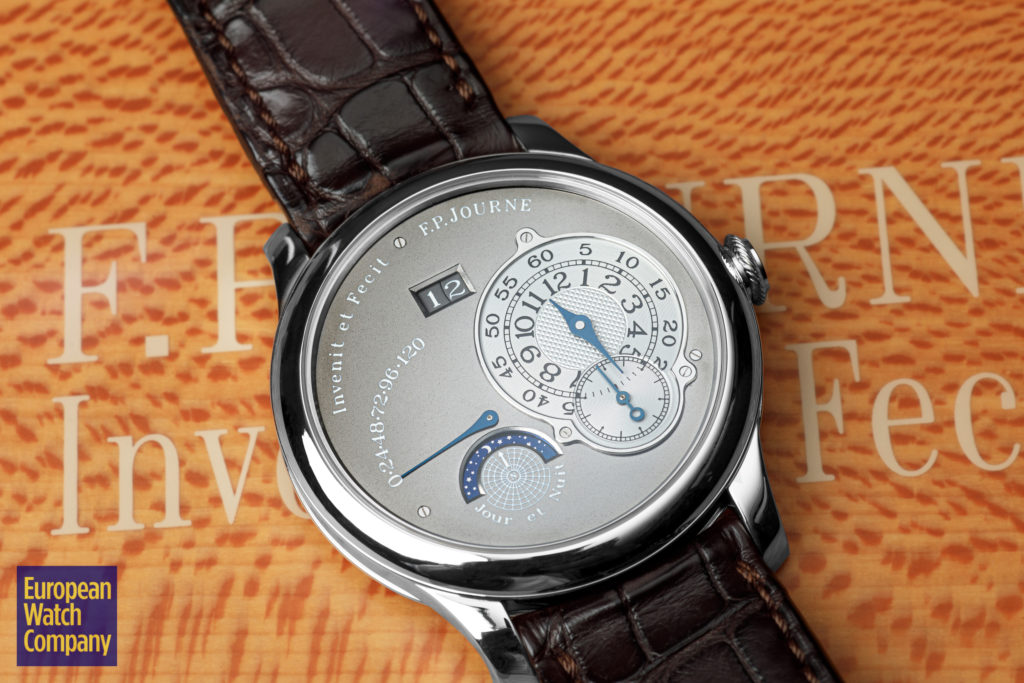 The Octa Jour et Nuit is based on the Octa Réserve de Marche. In fact, despite it being listed as the Octa Jour/Nuit on F.P. Journe's website, it's often referred to as the "Octa Réserve de Marche Jour et Nuit." This watch uses the same caliber 1300.3 base movement with the addition of a day and night indicator below the power reserve. However, the power reserve is mostly for show as this is an automatic winding movement with a mind-boggling 160-hour power reserve. The watch is chronometer accurate for up to 120 hours, which is why the power reserve is labeled to 120 rather than 160. Despite being a complicated, automatic timepiece, it maintains svelte proportions.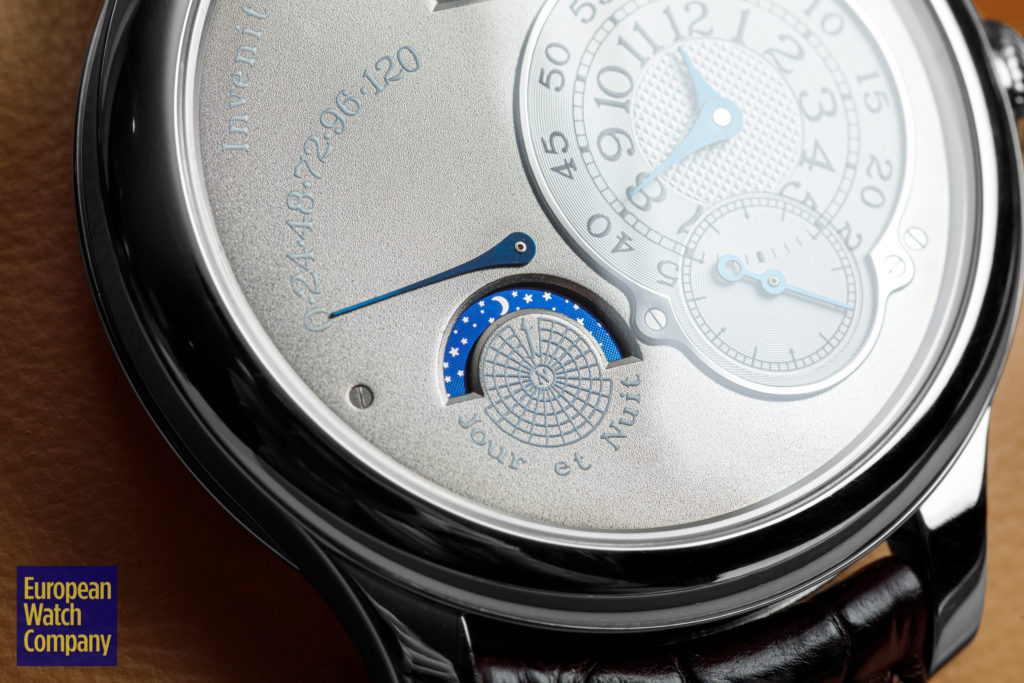 The fully polished platinum case measures in at 40mm in diameter and 10.6mm thick. The platinum case, ruthenium coated dial, and ruthenium coated movement make for a watch consumed by the platinum metal family. The dial color and finishing is a bit of a moving target. Depending on the angle and lighting, it can change from grey to green to dark grey, among other shades. You'll notice in photographs this is one of those watches that can look very different from shot to shot. Altogether, the platinum and ruthenium make this watch a chameleon that pairs well with any strap color you throw at it.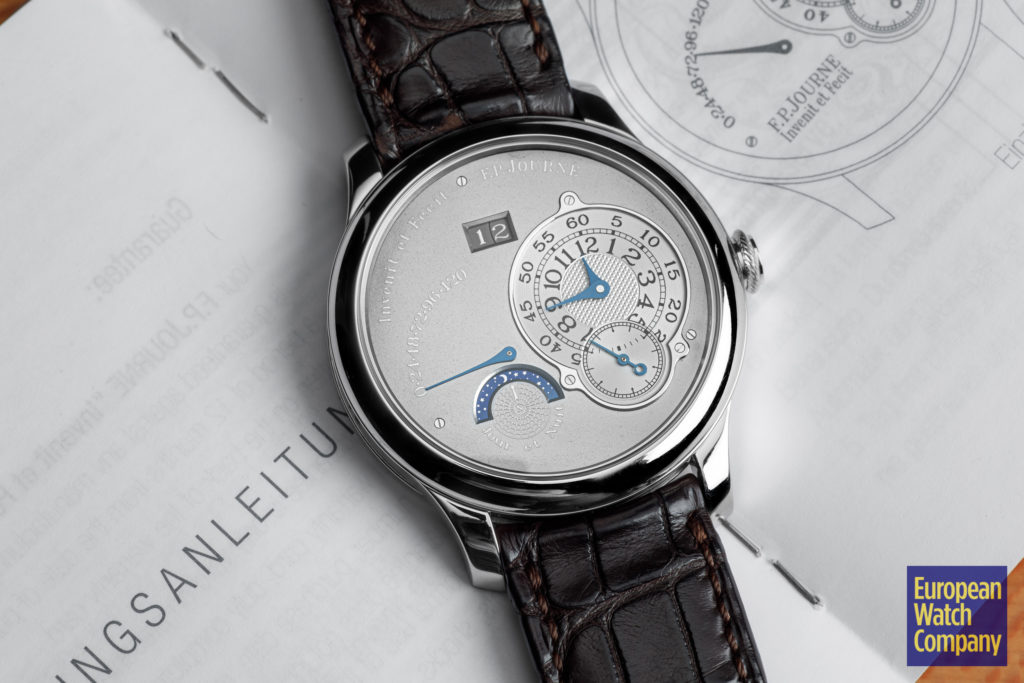 Laid on top of this unique dial finishing is a standard hours and minutes display, small seconds, date, day/night indicator, and the power reserve. I love how the day/night indicator is implemented. It is much more romantic than the ones I've seen on other watches. I'll take a small display of stars over a circle that switches from white to black any day of the week. Overall, the dial layout is done with a type of "balance" only seen on F.P. Journe timepieces that makes it recognizable from a mile away.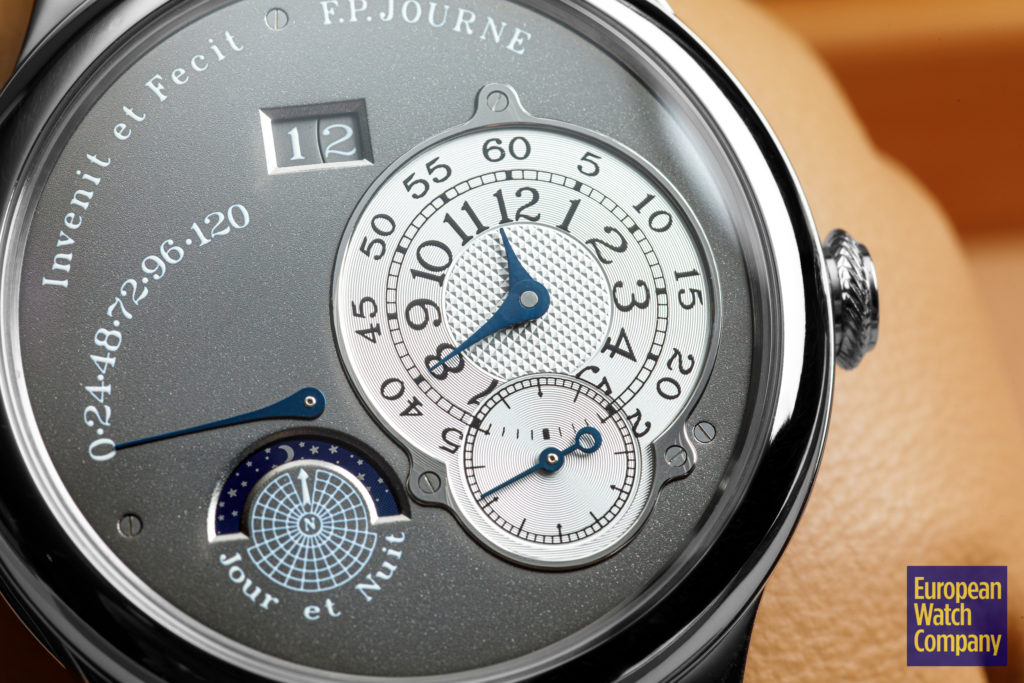 This is an exceptional timepiece. With the Octa Jour et Nuit, you're getting an extremely limited and original watch that holds a special place in the history of F.P. Journe. It's a part of a highly desirable collection representing that represents the end of F.P. Journe's bronze era. It's the only example of this specific complication in the entire Journe catalog. With all this, it's still instantly recognizable as a Journe timepiece while being simultaneously different from anything else he's made before or after it.