Seiko has been in the horology world since 1881 and evolved to occupy many different areas of the watch market. For decades they have been mostly associated with well-made, affordably priced timepieces, but in 1960 the brand wanted to start an initiative that would contend for the Swiss crown as the best watchmakers globally. This led to the founding of Grand Seiko in 1960 as a child brand that would emphasize creating watches of the highest quality. The timepiece seen here is a very limited—only 30 examples were produced—anniversary watch marking the 50th anniversary of the brand in 2010. This is the Grand Seiko Spring Drive 50th Anniversary SBGA065.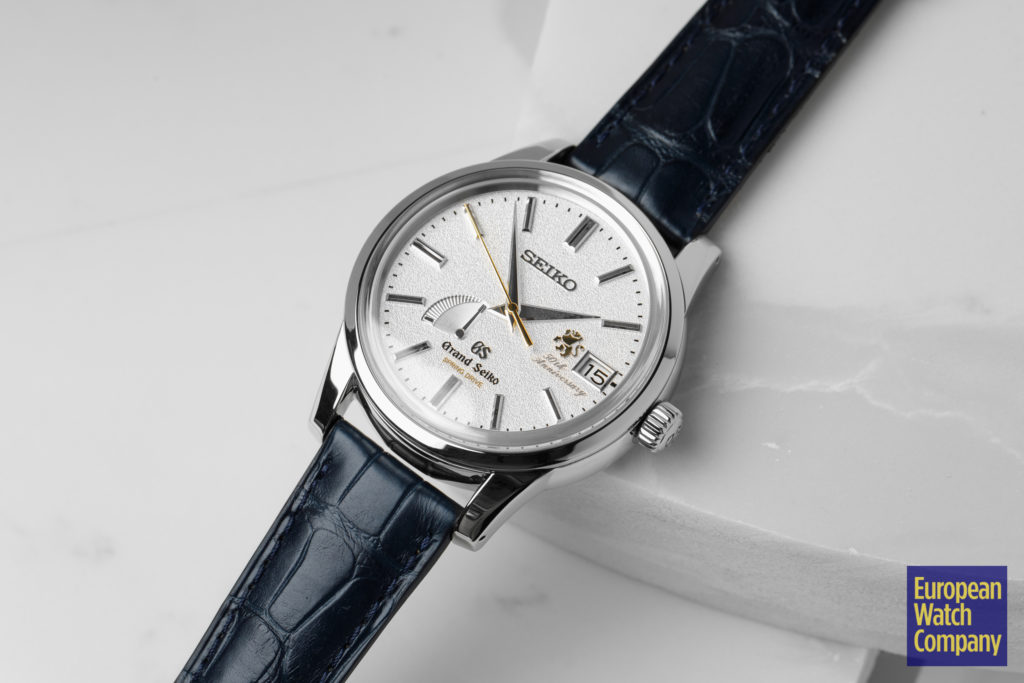 Buckle up, this is a sleeper timepiece on many levels, and there is a lot to dig in to. Starting with the case, which is made of 950 platinum and measures 40.2mm in diameter by 12.8mm thick. The case finishing is excellent but more reserved than some modern Grand Seikos. Rather than trying to add all sorts of embellishments, this watch lets the quality of the finishing and luster of the platinum speak for itself. It's got excellent proportions, a simple round two-body solid case, 30m water resistance, and 60 gauss magnetic resistance. Overall the design leans formal but is pretty versatile. I'd say it sits somewhere in between a dress watch and a daily wearer.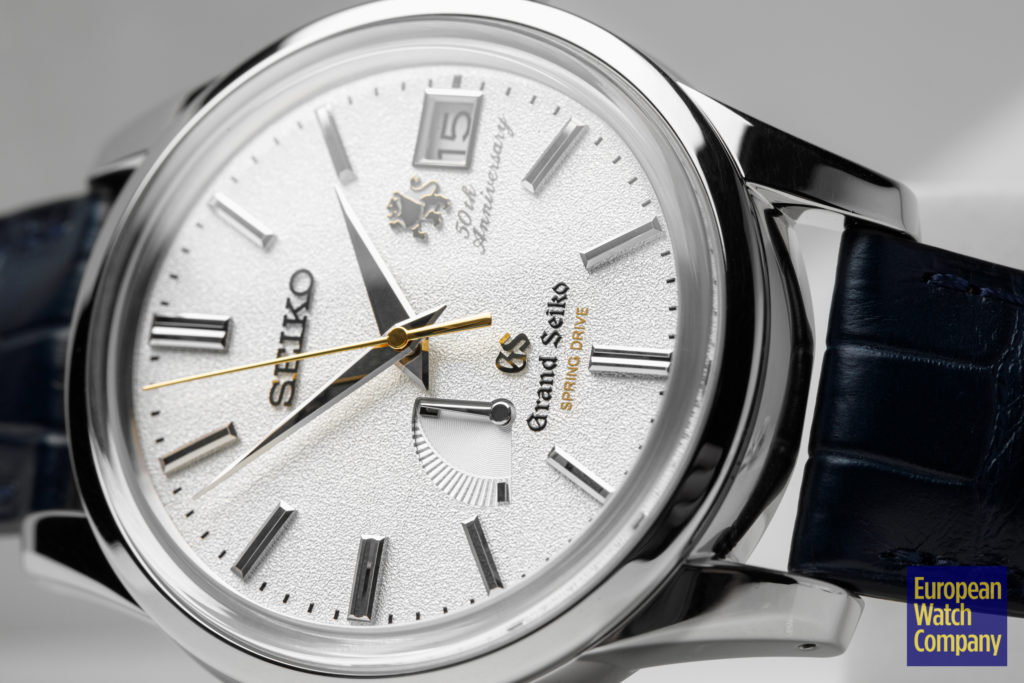 The dial has an attractive silver grained "blizzard" finish. Grand Seiko loves making dials with these nature-inspired finishes, and honestly, no one can argue with the results. It reminds me of the slightly melted snow you see in the morning with an icy top layer. It's gorgeous and classic Grand Seiko. The white gold indices and dauphine sword hands are hand finished by master craftsmen and have impossibly sharp facets and edges that play with the light and enhance legibility. The quality of finishing on this watch holds up to even the most rigorous examination and competes with—and probably bests—watches that cost multiples more.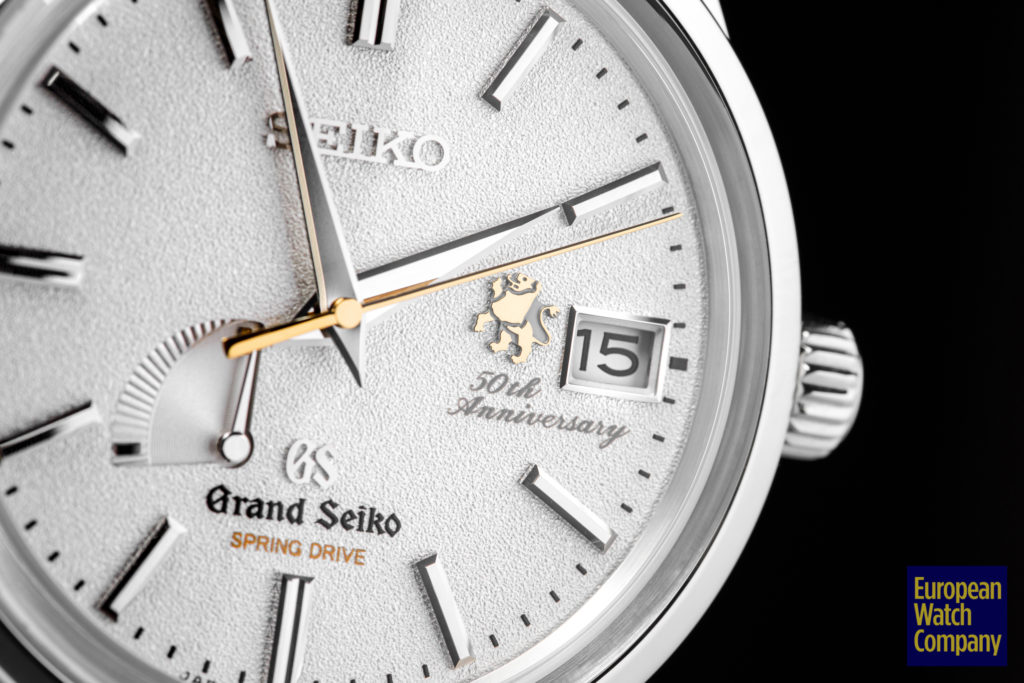 Aside from the high level of finishing, there are a few other details worth your attention. The most obvious is the applied yellow gold Grand Seiko Lion, a logo that goes back to Grand Seiko's beginning and symbolizes their goal to create the "king of watches." Along with the lion logo is the "50th Anniversary" script that emphasizes what this timepiece is celebrating. An element that might not catch your attention right away is that this dial has two logos, "SEIKO" at twelve and "GS Grand Seiko" at six. I love this detail because it's a classic example of a design trait that a watch nerd would lust over, but a non-enthusiast wouldn't think twice about. This detail indicates that this watch was made while Seiko was still considered Grand Seiko's parent company.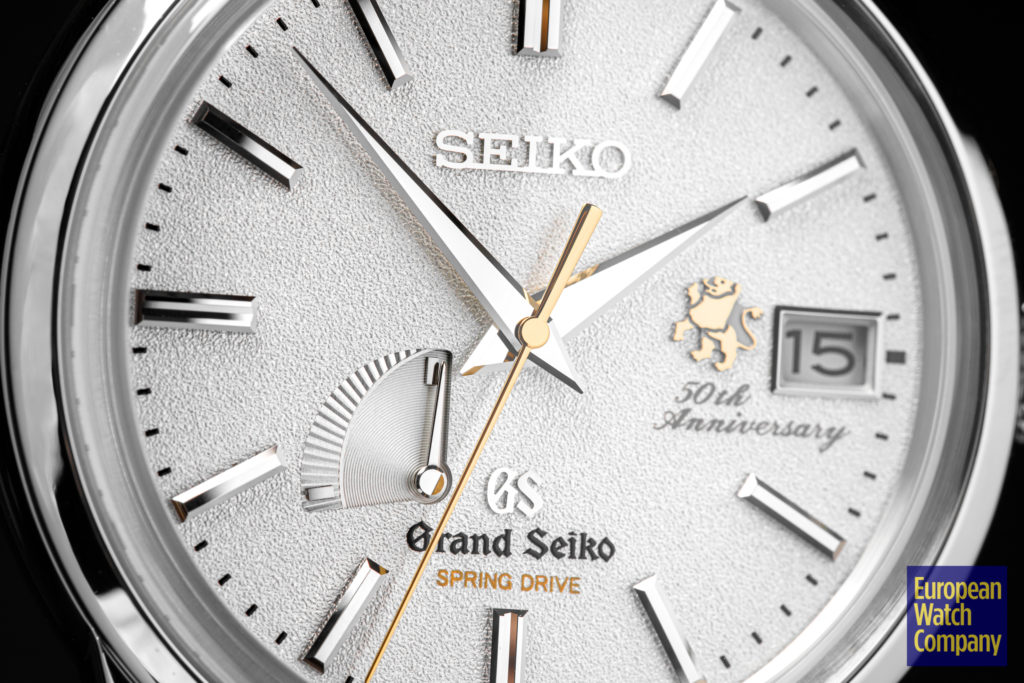 In March of 2017, Grand Seiko separated and became its own brand to further distinguish itself as a true player in the luxury watch market. In doing so, it removed the Seiko logo on all timepieces going forward. This little distinction has made me particularly keen on modern-era watches from Grand Seiko that still have the "Seiko" logo, and I think they will become more collectible as time goes on.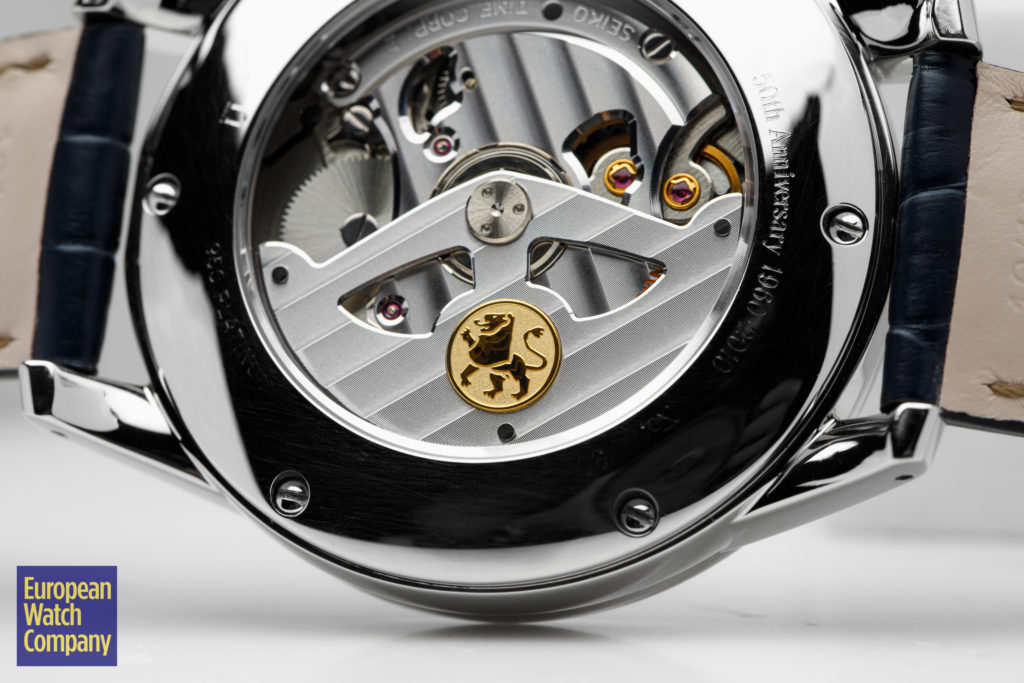 Inside the SBGA065 beats the 9R15 automatic Spring Drive with a 72-hour power reserve. It's an exceptional watch movement. It's not an exaggeration to say there really is nothing else like it in the watch world, and because of that, it has become a flagship for Grand Seiko. Without getting too technical, a Spring Drive movement is a hybrid of sorts. The movement is driven by a mainspring and has a standard gear train but is regulated by a quartz oscillator. Because of this quartz oscillator, you get the trademark Spring Drive fluidly moving seconds hand and an insane accuracy. The 9R15 has a standard deviation of 10 seconds a month, that's +-0.5 seconds per day. Those are numbers unheard of and maybe impossible in other classic mechanical watches.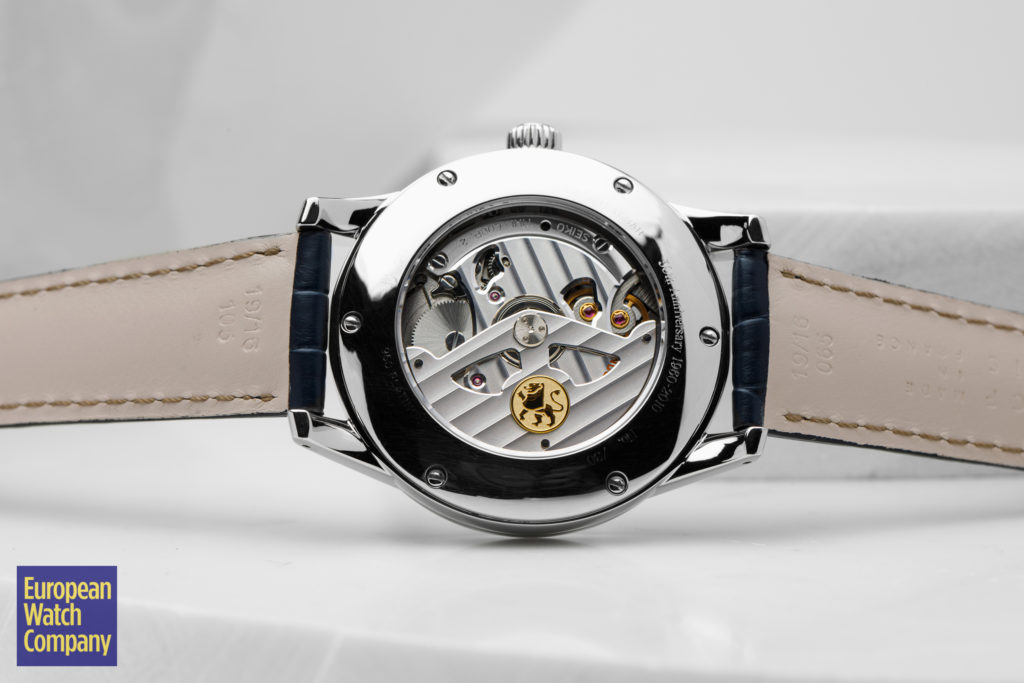 The Spring Drive movement is in a category of its own, and it's a creation that really only Seiko was equipped to create. It took over 20 years to develop and is genuinely one of the greatest innovations in watch movement history, combining the best of modern technology and expert craftsmanship. To be clear, though, this is not a quartz timepiece, and there is no battery. The watch is powered and functions just like a mechanical watch, with the automatic rotor powering everything the watch needs, including the quartz oscillator. Viewing the movement through the caseback, you would find what looks like a beautiful, traditional, and hand-finished, automatic movement.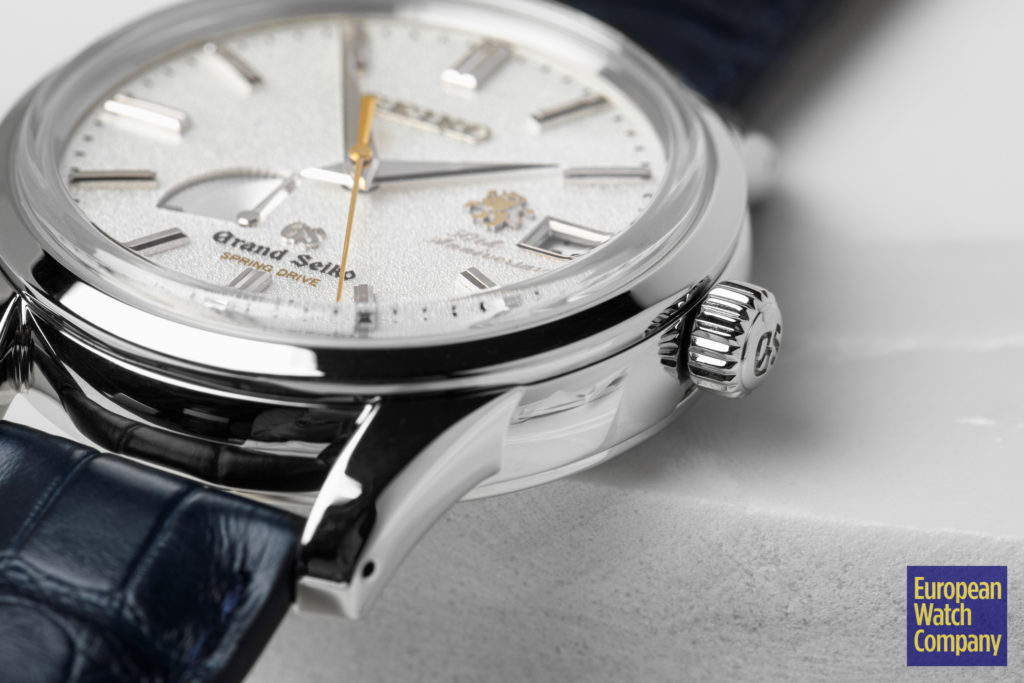 If there were another name, a swiss name, on the dial of this watch, it would likely be a prized auction watch that commanded a price rivaling a house. The SBGA065 is a platinum dress watch with exquisite hand finishing, an innovative movement without rival, and is limited to just 30 pieces and is still relatively attainable. That's part of the magic of Grand Seiko. It's a reward to the dyed-in-the-wool watch enthusiast who knows their stuff and values quality and horological excellence above superficial things like brand recognition. If that's you, "come forward silent rogue and receive thy prize" if not, have fun sweet-talking ADs to move higher up on the waitlist.