Given the recent watches we've covered on The Collective these days—the Pateks, the Journes, the APs—you'd think our focus is solely on more traditional watchmaking, but that's far from the case. There's a lot of passion for all forms of watchmaking here, especially for boutique independent brands, and that genre is best exemplified by our topic of the day—the HYT H1. The story behind HYT is a fascinating one, and even now they stand without competitor.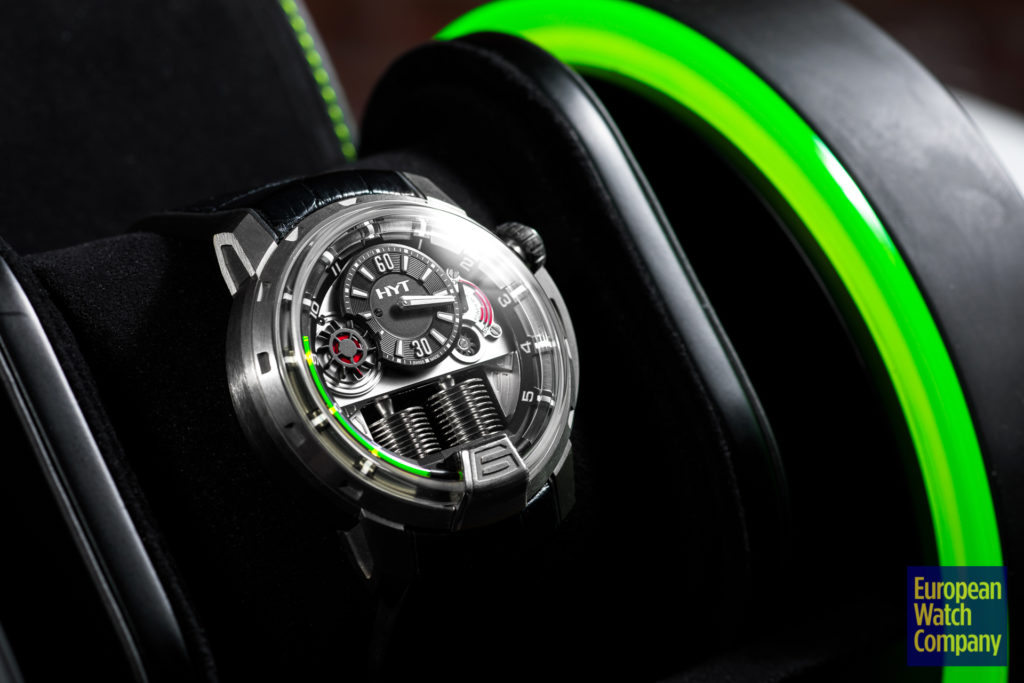 As you can see from even a cursory glance, time telling on an HYT is different than anything you've seen. In case you're unsure, yes, that tube that works its way around the outer perimeter of the dial is used to display the current hour, and yes, that's fluid that runs through it. When the fluid hits 6 o'clock, a valve is released and it is drawn back to its starting point to continue the hour count from 6 o'clock onward.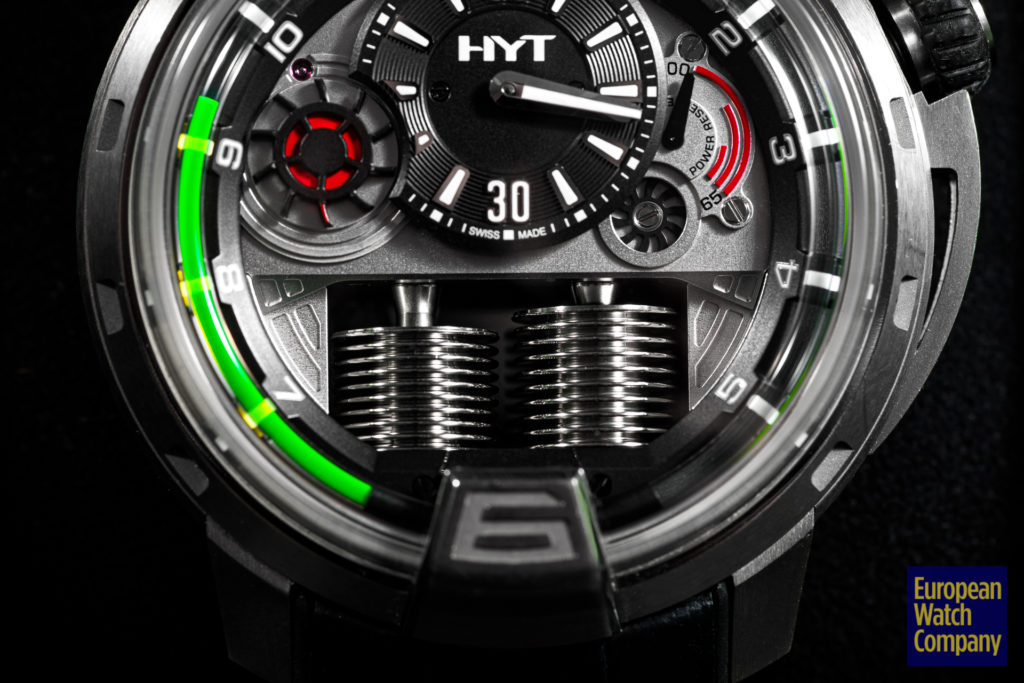 How this is done is complex to say the least, but in its simplest terms, a small set of mechanical bellows are linked to its hand-wound mechanical movement, and through the slow transfer of power, these bellows slowly push fluid into the tube at a rate that accurately displays time.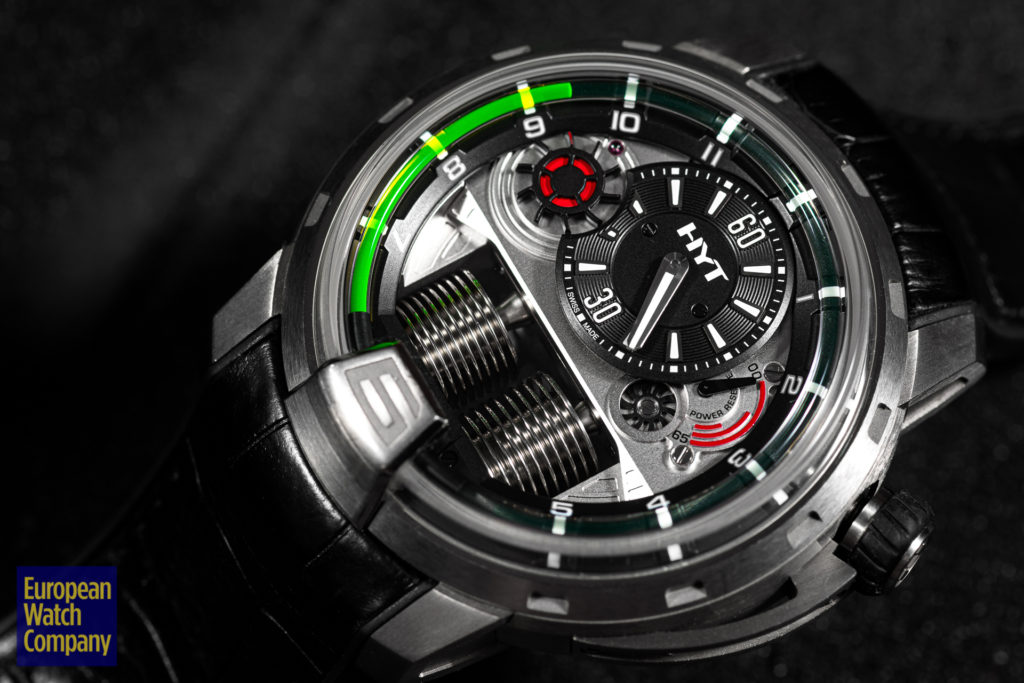 Why it was done, at least at first, is a completely different matter. It's a little-known fact that the first prototype was not meant to be the launch of a watch company, but rather an exposition of technology. You see, HYT's sister company is Preciflex SA, and of their many developments, one of the things they were once working on was the development of medical technologies for micro-dosing. The intent was to find a way to showcase the technology in an eye-catching (and press attention getting) manner, and what started as a few conversations between friends turned into the birth of the HYT H1—a variant of which we see here.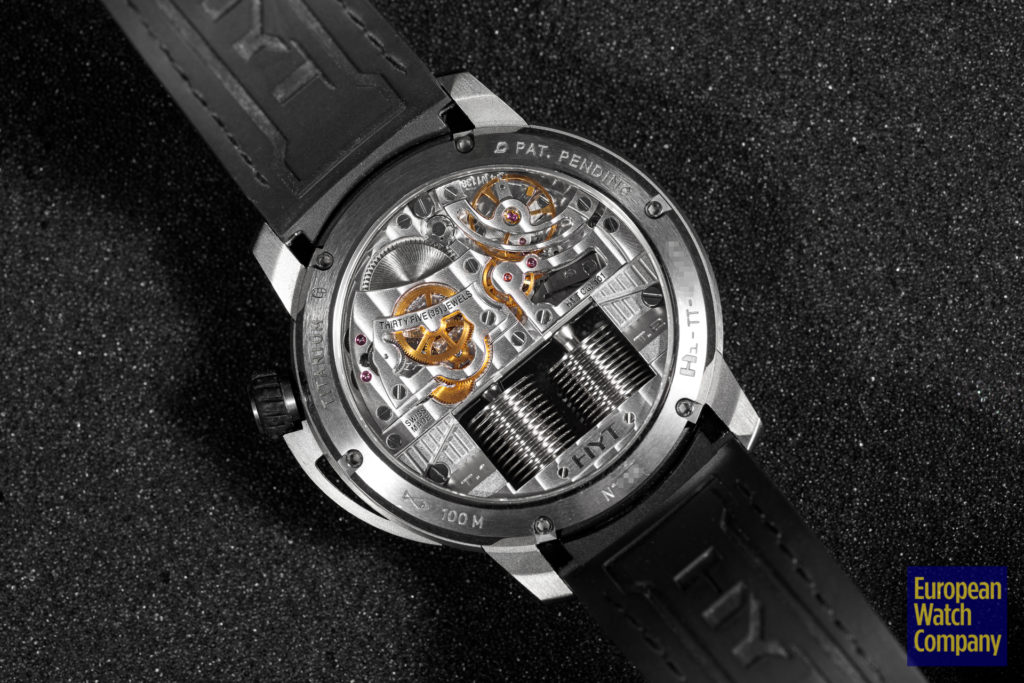 This example is of the first collection from the brand, carrying all of the hallmarks that make an HYT an unmistakable piece of watchmaking art. Its mechanical bellows are exposed by the cutaway dial, its fluid is a neon green reminiscent of toxic ooze, and its burly 48mm titanium case gives it some SERIOUS wrist presence. On the left, a rotating fan blade of sorts acts as a running seconds indicator without showing specific intervals, and a linear power reserve rests on the other side of its large subdial that displays minutes of the hour.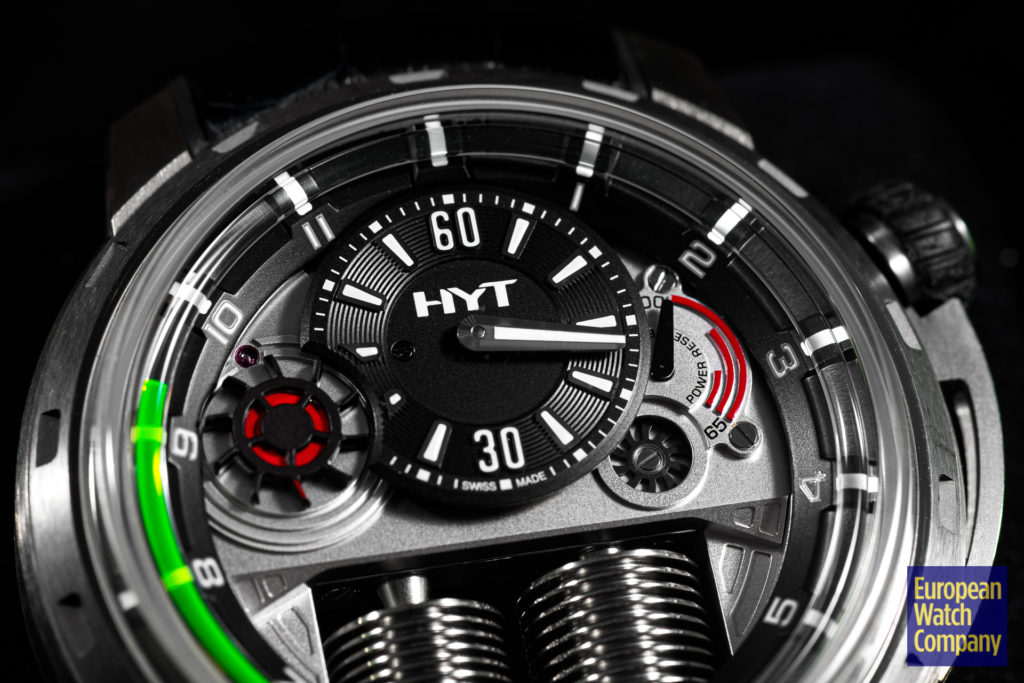 Much like under the crystal, its case has a distinct architecture to it. The whole thing has a very industrial feel that plays well to its overall aesthetics. When you're in this sort of new boundary-pushing space, the right casing makes all the difference. Using titanium, the case is relatively light when on wrist, and short lugs and drop-down strap design makes the H1 hug the wrist a bit better than one would expect. On a 6 3/4 inch wrist, it teeters on overbearing, but this watch is meant to be a large statement piece, which is a task it handles with ease.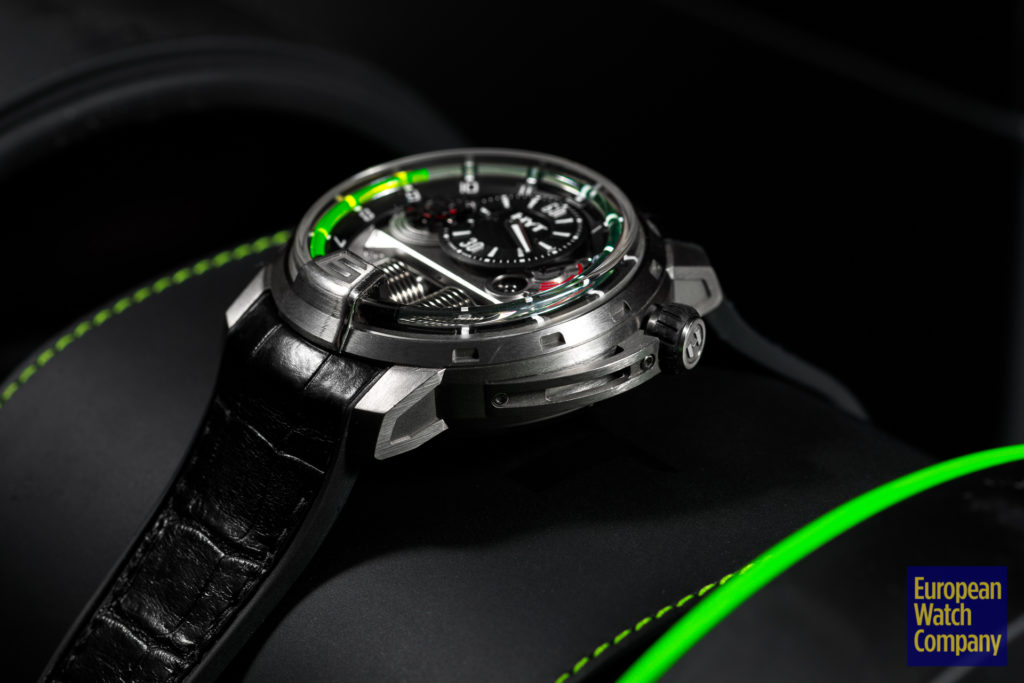 At the end of the day, is this a watch for everyone? No. Is it something that will go unnoticed? In my experience, never. Is it a riot to wear, and a watch that will put a smile on your face any day of the week when you strap it on? If you have the confidence and appreciate what the brand does, hell yes. Next time you get the chance, try one on and see for yourself.