Steeped in art deco class and British history, the Jaeger-LeCoultre Grande Reverso "Tribute to 1931" London Flagship Limited Edition ref. Q2788536 proves that a nearly century-old design ethos can remain undeniably modern.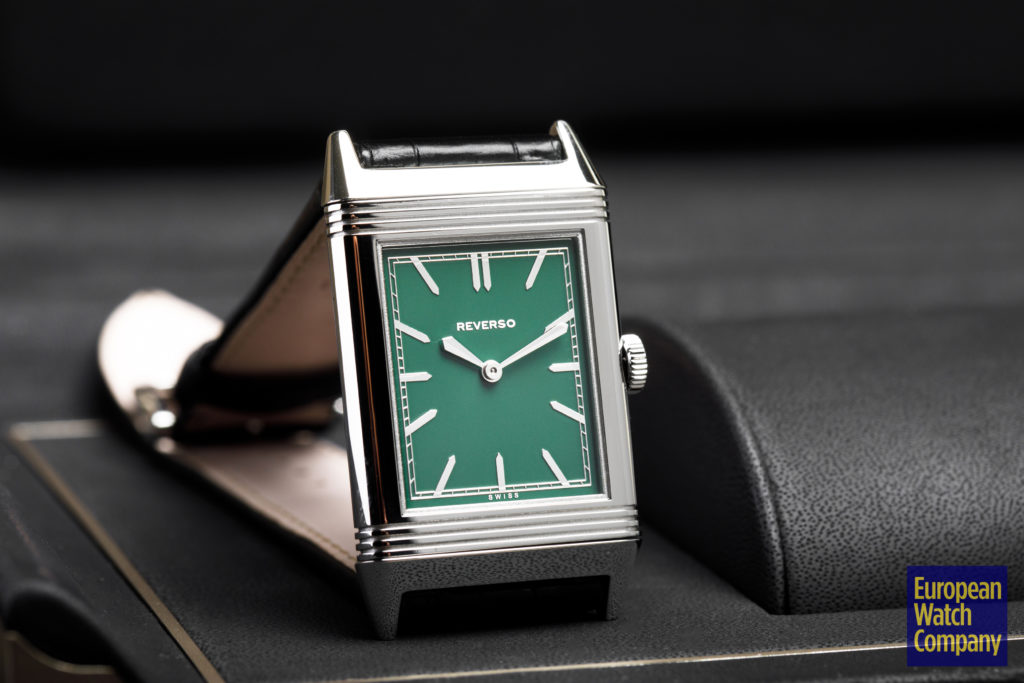 The Reverso holds a high place among the pantheon of legendary watch lines. Its idiosyncratic reversible dial is a triumph of form-meeting-function. The face of the watch is able to swivel and slide, hiding itself within the case. This function, as with much modern innovation, came about as a response to customer feedback. Swiss businessman and watch enthusiast César de Trey famously took in a polo match held at a British army officers club in India during the winter of 1930. An officer complained to de Trey that he had broken his watch crystal during the highly-physical game. César brought this concern to Jacques-David LeCoultre, who was the owner of the LeCoultre manufacture at the time, challenging him to create a watch tough enough to survive the intense action of a polo match.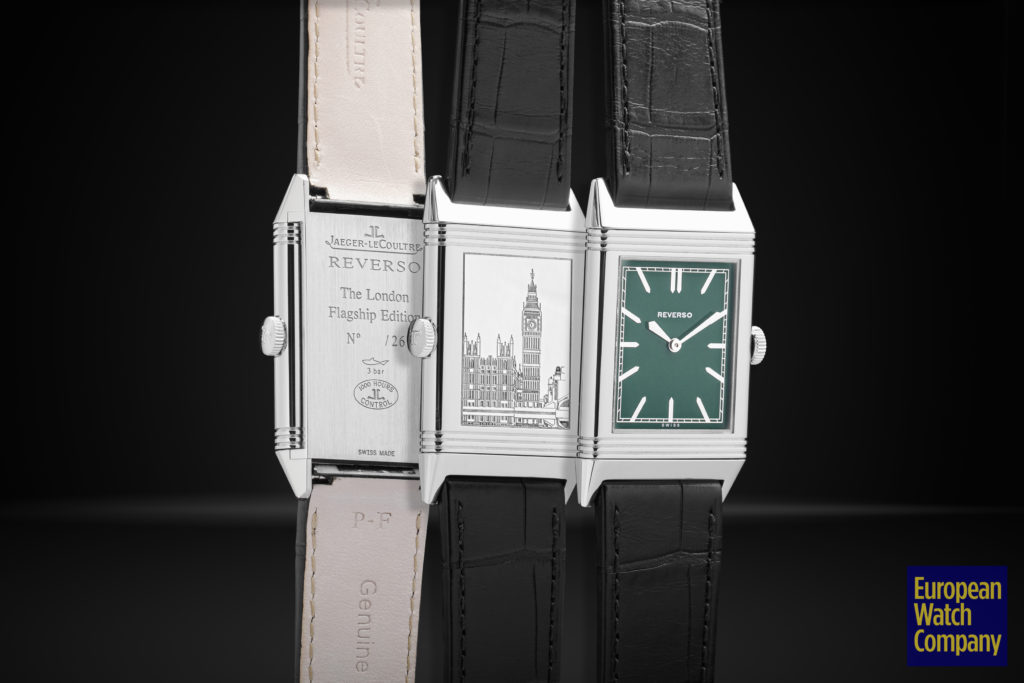 In 1931, Jaeger-LeCoultre debuted the Reverso as an answer to this challenge. The watch was marketed as being "Pour Les Heures D'Activité Physique" or for recreational time (or "for the hours of physical activity, if literally translated). For that reason, many consider the Reverso to be the first "sport watch." The caseback also provided a blank canvas for personalization, much like the cover of a pocket watch.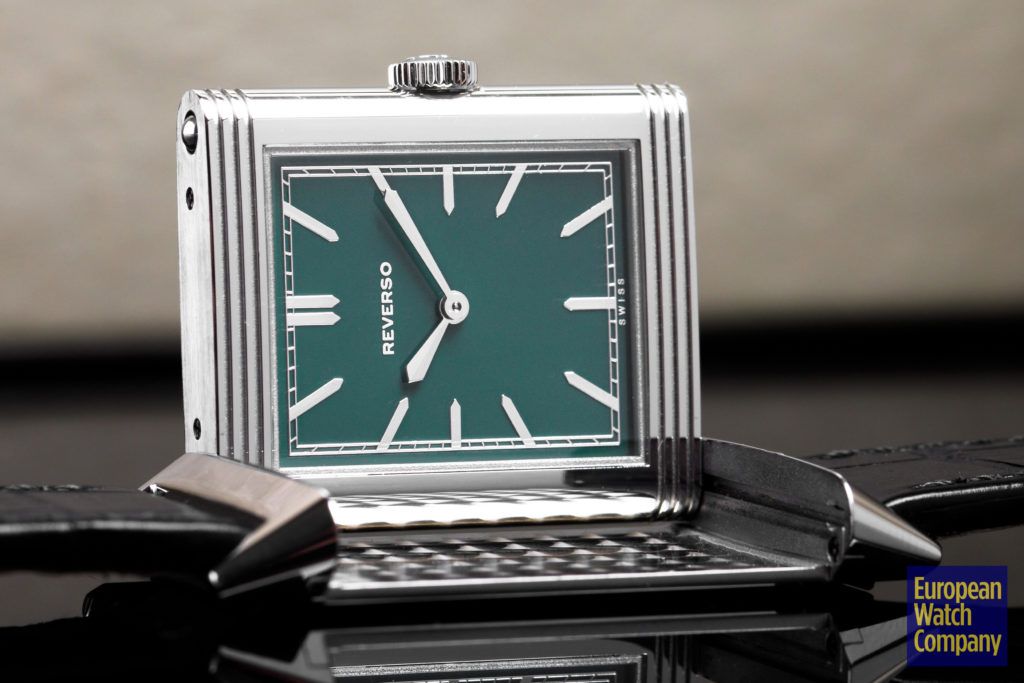 While all Reverso watches are obvious descendants of this first 1931 offering, the watch we are examining today pays particular homage to its origins. The Jaeger-LeCoultre Grande Reverso "Tribute to 1931" London Flagship Limited Edition ref. Q2788536 was released in 2015. The limited run of just 26 pieces was unveiled at the new Jaeger-LeCoultre boutique on Old Bond Street in London. With so few available, it was the most exclusive in the Grand Reverso Ultra Thin 1931 collection. Unsurprisingly, given both its looks and its rarity, it sold out quickly and its value has been on the rise ever since.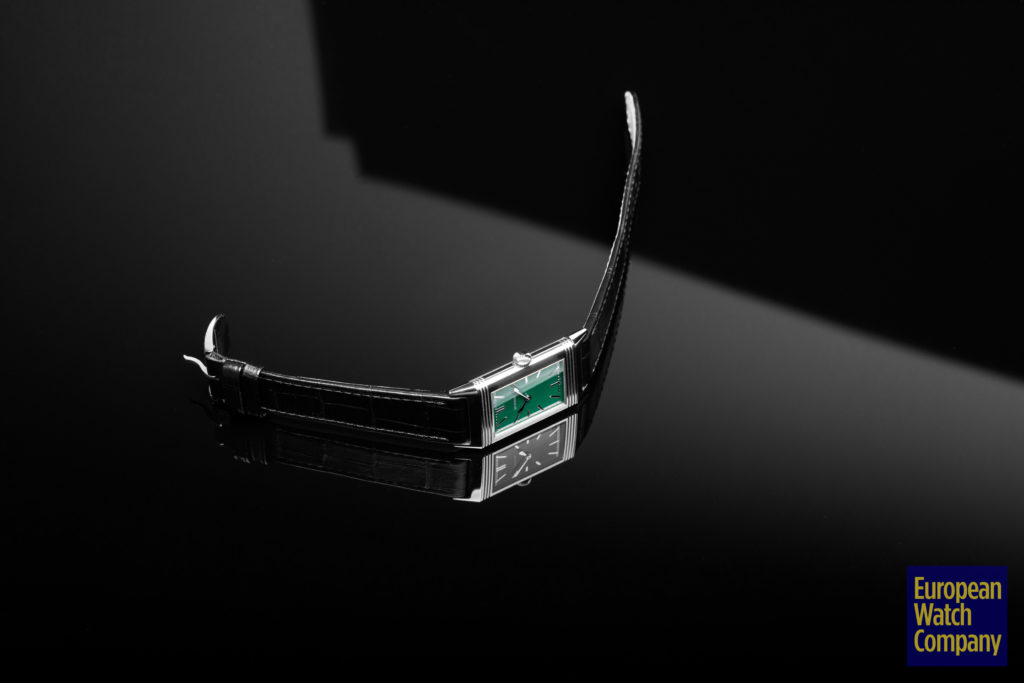 The watch features a lovely deep-green lacquer dial, meant to evoke reminisces of the rolling British countryside along with a certain vintage sportiness. JLC's Rouge and Chocolat models, both from the Tribute Collection, also feature striking splashes of color on their dials. Applied to the dial are polished, rhodium-plated indices. These compliment the classic baton-style hands and metallic, raised railway-style minute track. Both the stick markers and the hands are luminous, making this piece a convenient stand-in for your bedside clock.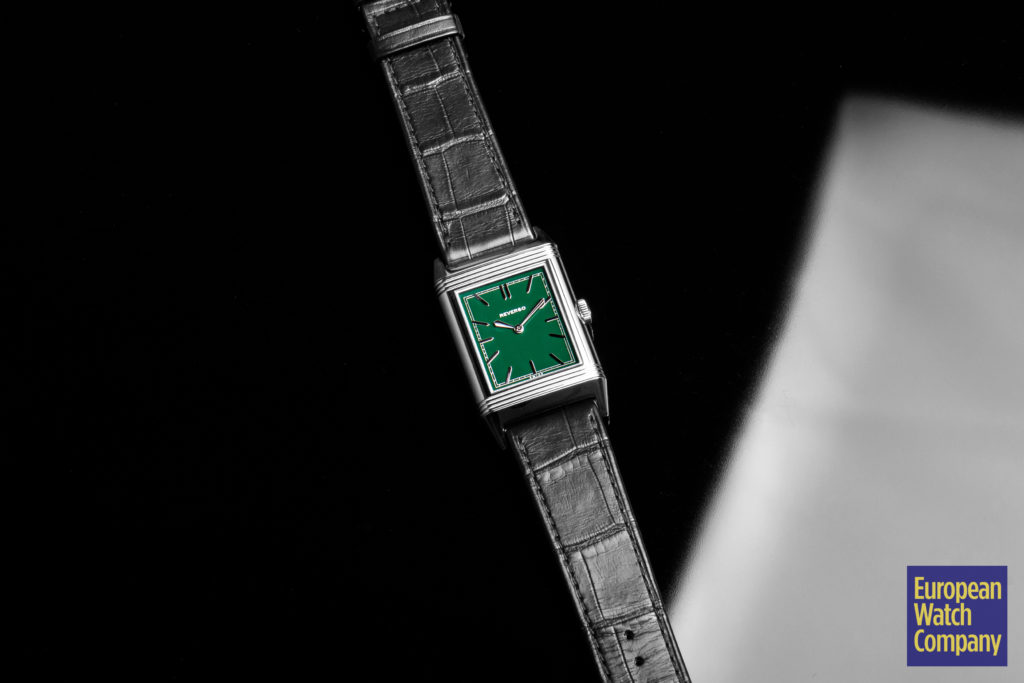 The stainless steel case boasts a lovely rectangular silhouette. Between the scratch resistant sapphire crystal and the hooded lugs are striated art deco embellishments adorning the bezel, which make the watch resemble a New York City skyscraper from the 1920s or '30s. The pull out winding crown is signed, as is the outside caseback. Perhaps surprisingly, given its remarkable engineering, the case is water resistant to 30 meters, or 100 feet. The watch is paired with an equally-suave alligator strap featuring a signed stainless steel tang buckle.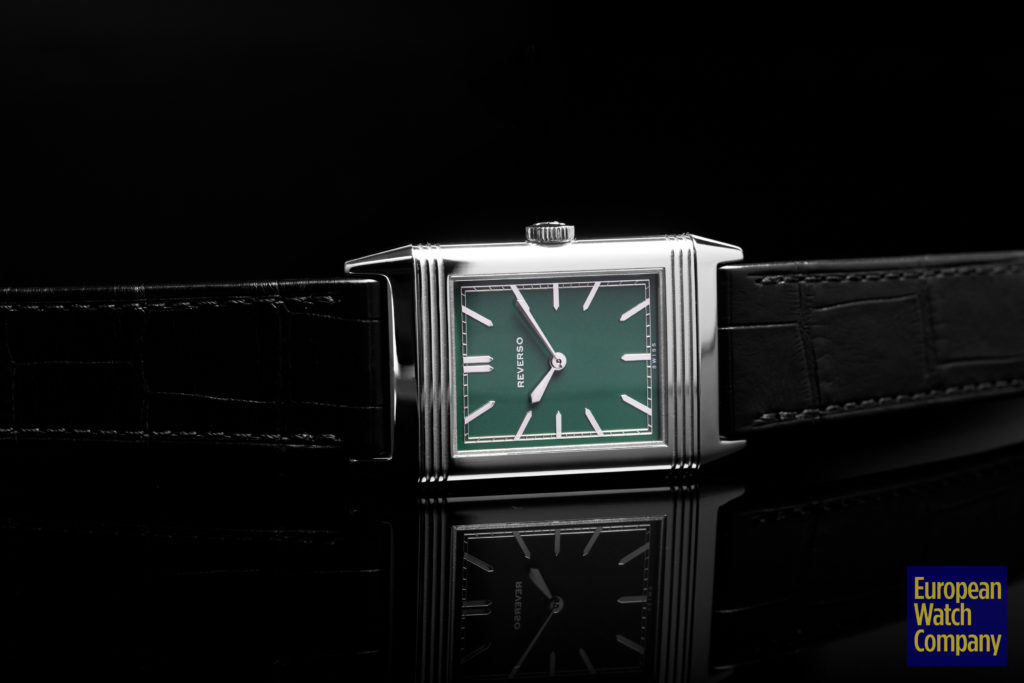 Upon reversing the dial, the case reveals an engraving of Westminster Palace and Big Ben. The artwork was created by Jaeger-LeCoultre design and artistic director Janek Deleskiewicz. It's not the first time Jaeger-LeCoultre has celebrated this British landmark; their Duomètre a Grande Sonnerie, among the most complicated watches ever made, features the entirety of Big Ben's famous chime melody. Deleskiewicz spent some of his formative years as a young man in England in the '60s and '70s, informing his deep appreciation of the country's culture and history. The rectangular case is 46.8mm x 27.4mm, far more wearable today than the original Reverso's dimensions of 38mm x 24mm.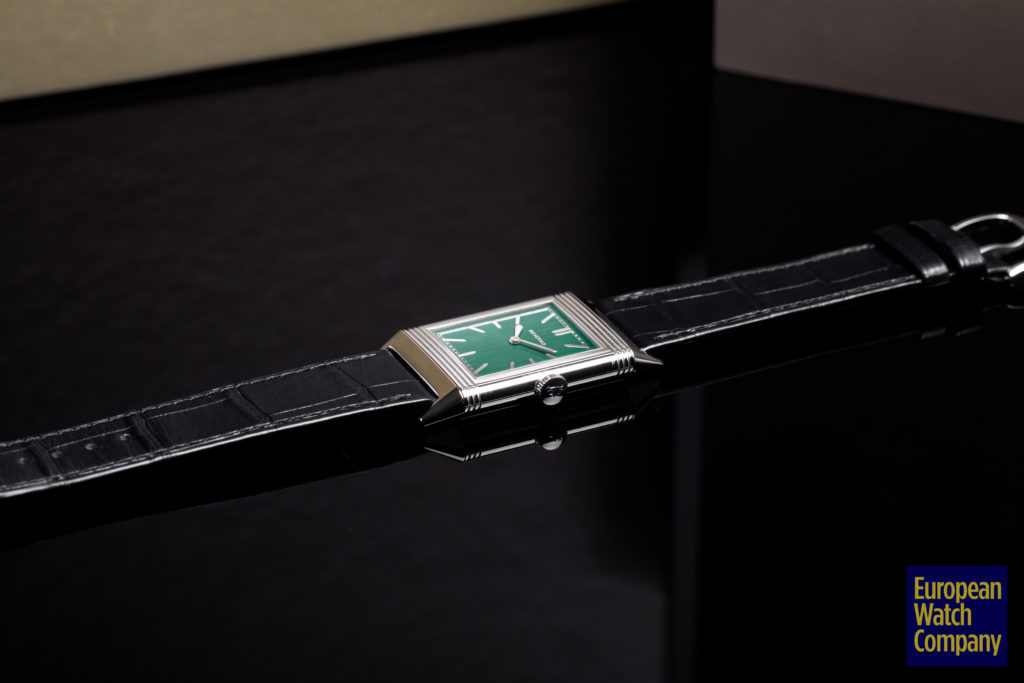 Hidden within that impossibly-svelte case is the handwound JLC calibre 822 movement. It sports 21 jewels and is made up of 134 pieces. Rhodium plated with fausses côtes embellishment, it's almost a shame the watch doesn't feature an exhibition caseback; although, the engine-turned skyline scene is so beautiful and unique, we can hardly complain. The movement also has a shock absorber mechanism, helping it to stay true to its rough-and-ready heritage. It includes a monometallic balance adjusted to temperature and five positions, along with a self-compensating flat balance spring. It beats at 21,600 vph and features a 45-hour power reserve. Introduced in 1991, this calibre is the manufacture's most-used manual wind movement. It powers eight watches, including this one, as well as the Reverso Grande Taille, Reverso Blue Enamel, and more. Its larger form factor makes it suitable for these watches while smaller movements, like the JLC 846/1, is typically used in smaller, ladies watches.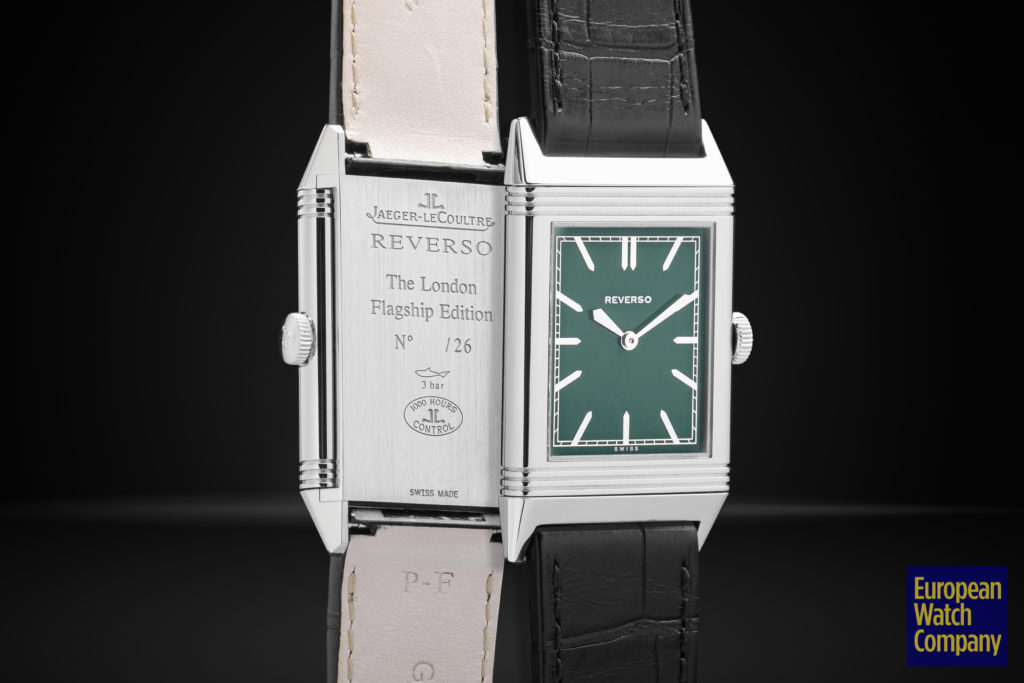 Sometimes, you have to do your research—maybe scan the caseback for the limited production number, or look up the reference number online—to tell that a watch is rare. In the case of the Jaeger LeCoultre Grande Reverso "Tribute to 1931" London Flagship Limited Edition, you can tell just by looking at it. Despite hearkening back to nearly a century ago with its art deco stylings, the watch is all at once modern, dressy, and sporty. The fact that it pulls this off with nonchalance and even whimsy is a testament to how special it is. If you do get your hands on one, though, know that you may find yourself gazing at that beautiful inner caseback more often than you check the time. And maybe that's the point.