When thinking of Laurent Ferrier, one likely thinks of the round, organic, Galet "pebble" cases used for most of his watches; this is not that. This is the Laurent Ferrier Bridge One reference LCF032.AC.E01, and to understand why it's so different, you need to understand its origin. The case shape seen here is heavily inspired by the Arpal One, a timepiece made in collaboration between Laurent Ferrier and URWerk for the Only Watch charity auction in 2017.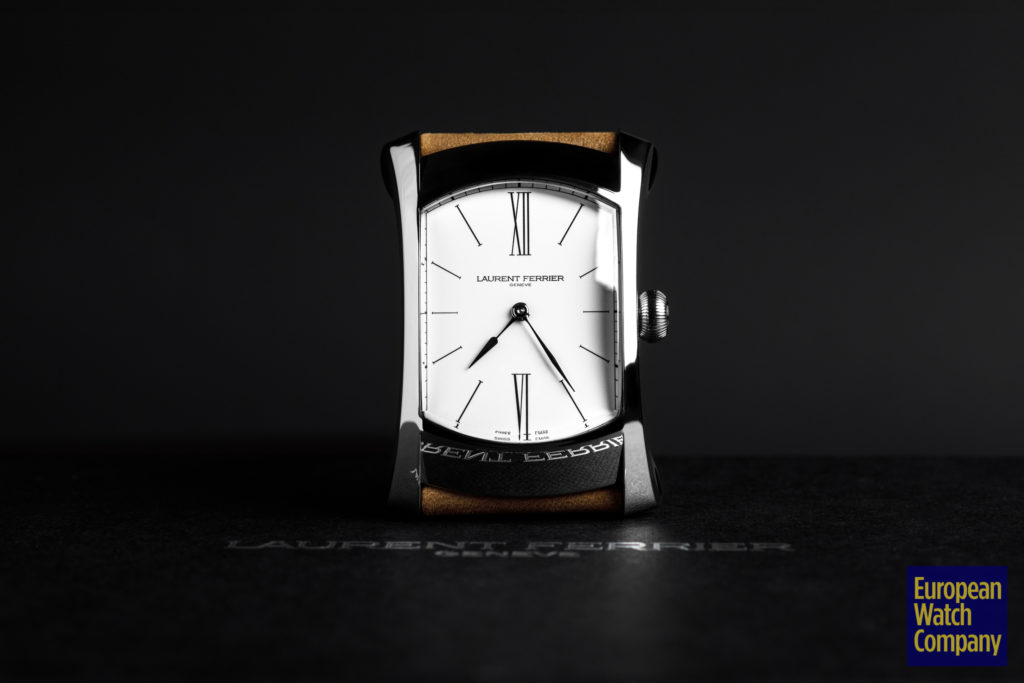 Laurent Ferrier designed the case to resemble the Passarelle de l'Ile bridge in Geneva, which he could see from his childhood window. After seeing the case shape executed on the Arpal One, he fell in love with it and decided to use the case style on a more traditional timepiece. Enter the Bridge One.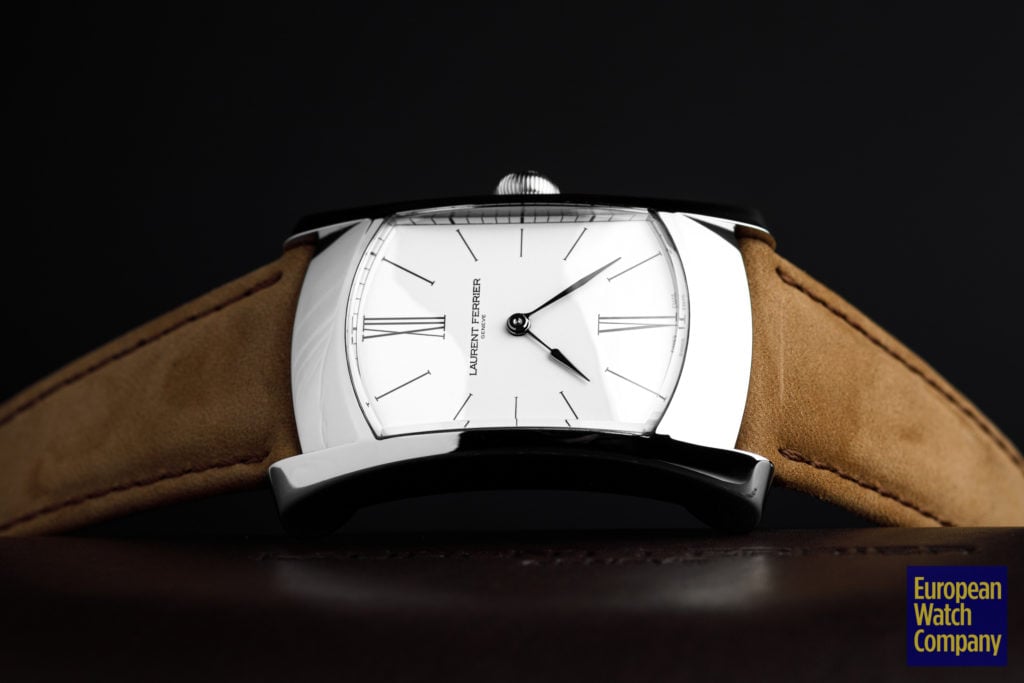 Simply defined, this is a rectangular watch, but if you take a second to study it more, you notice there actually are very few straight lines on this timepiece. The 30x44mm stainless steel case is curvaceous and fluid. This—along with the high polish finish—gives the illusion of motion as if the watch was slowly being pulled down over one's wrist. While the shape is different from other Laurent Ferrier's, the organic design and traditional elements help the watch to appear at home in the lineup.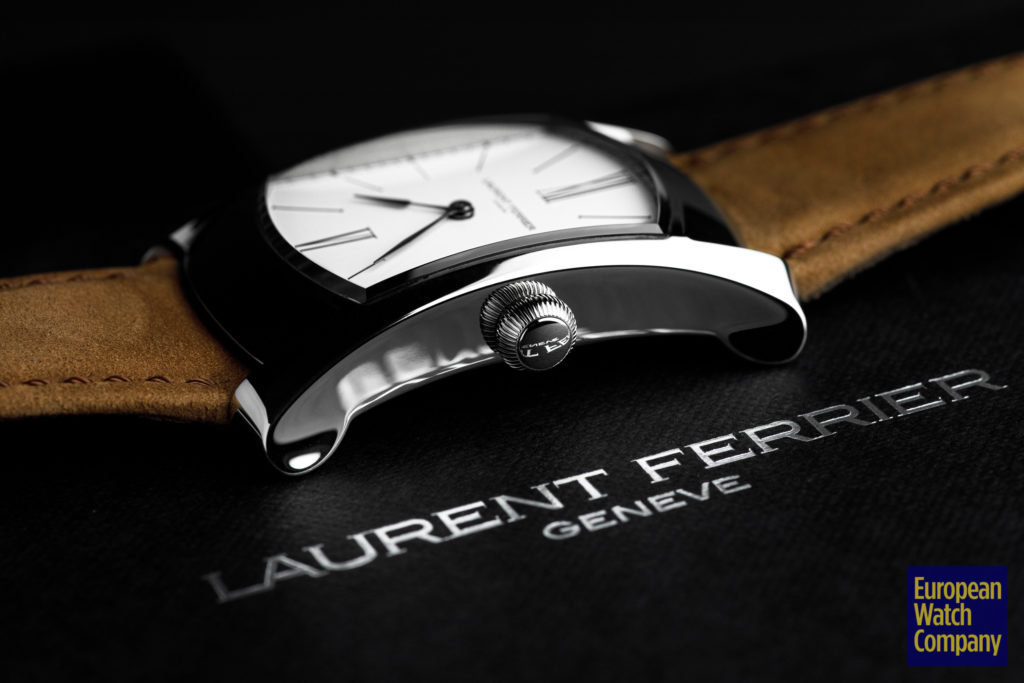 A lot of this watch is still classic Laurent Ferrier. The onion crown, the Assegai-shaped hour and minute hands, and the grand feu enamel dial with black enamel hour markers all fit the traditional Laurent Ferrier aesthetic. Ferrier successfully made a watch that stands out while fitting in.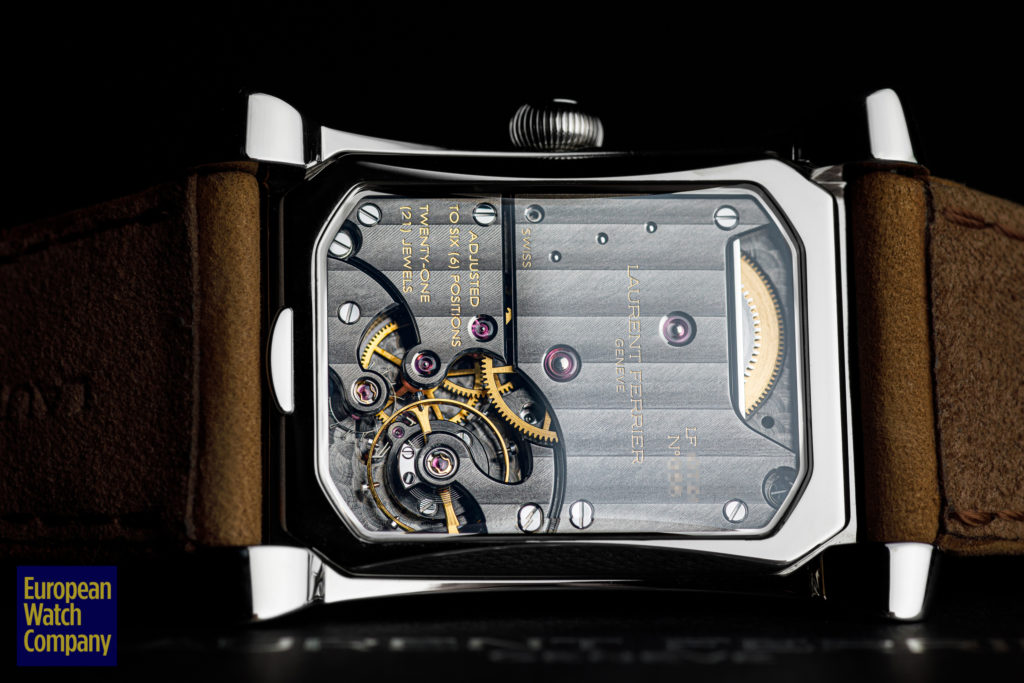 Powering the watch is the caliber LF107.01, which was built from the ground up to suit the watch's unique case shape. The caliber is a manually wound time only movement with an impressive 80-hour power reserve. This new movement—seen through the caseback—is hand finished in classic Laurent Ferrier fashion. The screw heads are polished and chamfered, complimenting the rhodium plating and Cotes de Genève on the bridges.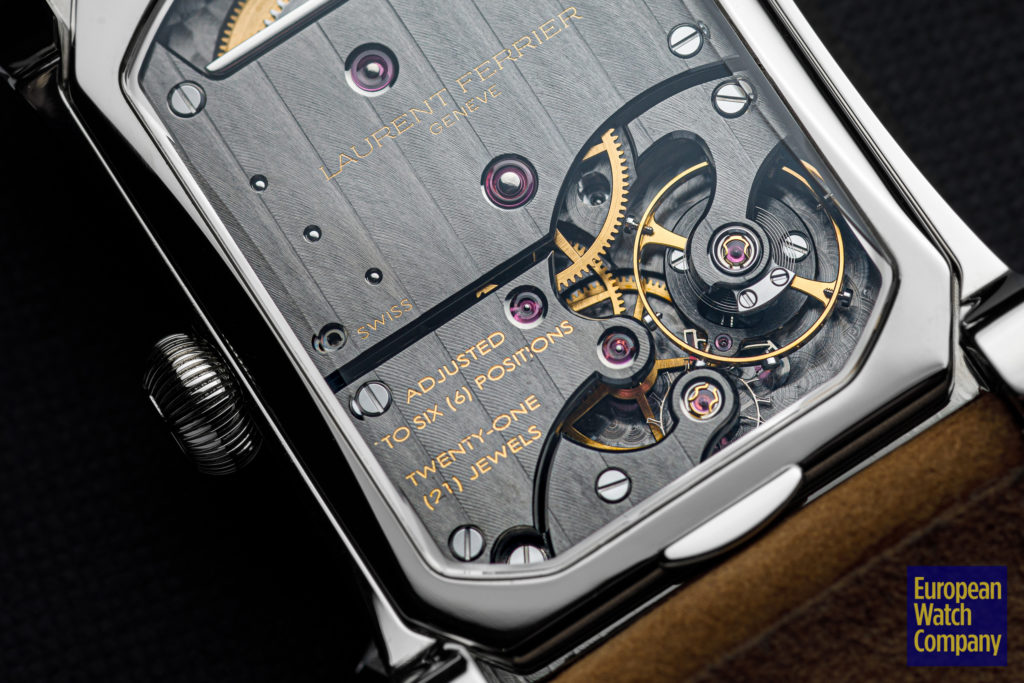 I love how bold and prominent Ferrier's bridges are. Bridges on other watches seem to be shaped to get out of the way, but Laurent Ferrier bridges stand out, and are proudly finished and displayed. While this is a basic caliber, it's a great example of the high level of skill and attention to detail you get with a Laurent Ferrier piece. His 37 years as a director at Patek Philippe show.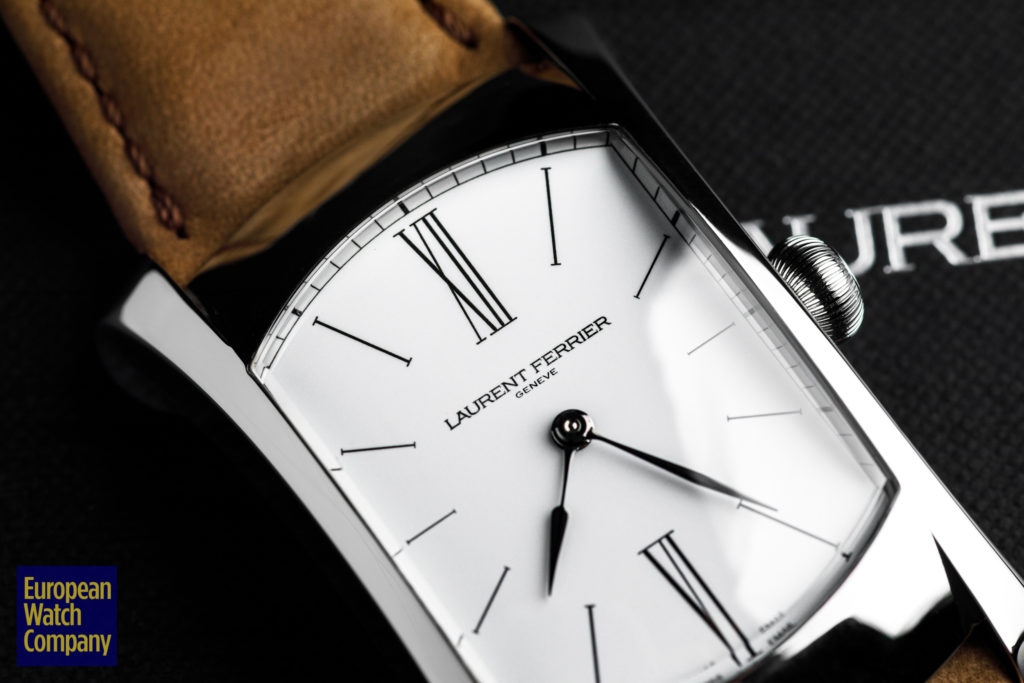 Overall this is a charmingly unconventional dress watch. Its beautiful fluid case makes it as much a design object as it is a timepiece. But like most objects this beautiful, it's also rare. Laurent Ferrier is very much a small independent watch manufacture. His production numbers are somewhere around 150 watches per year, total. His pieces are also highly regarded and well-loved in the enthusiast community, which means they don't come up for sale often. While not quite as well known as say, F.P. Journe, he's also only been in business for ten years. Ferrier's hype train is just getting moving, and I believe it will only pick up speed from here. Get on while you can.