It's cool as ice—the Laurent Ferrier Galet Micro-Rotor FBN230.02 in stainless steel. The words very rare apply to a lot of watches around here at European Watch Company, but this piece is especially worthy of note. Let's talk about why that is.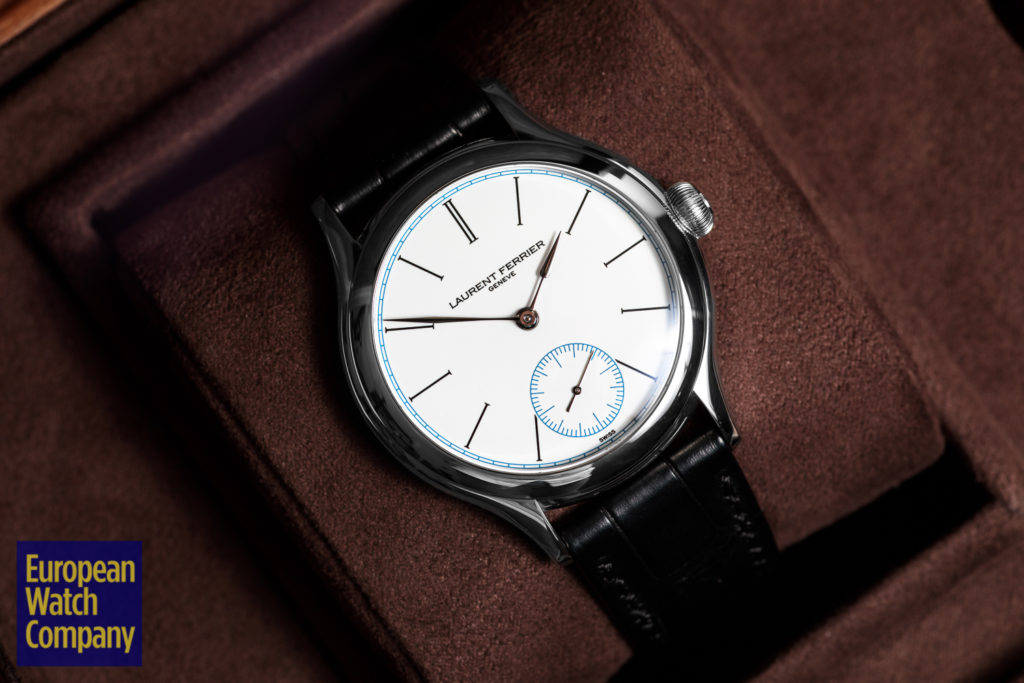 Usually reserved for Laurent Ferrier's Galet Tourbillon and platinum Limited Edition, this stainless steel example boasts a grand-feu enamel dial. It's pure haute horology luxury in a stainless steel package, which (if you haven't noticed lately) is enough to make people very excited. More on that in a moment.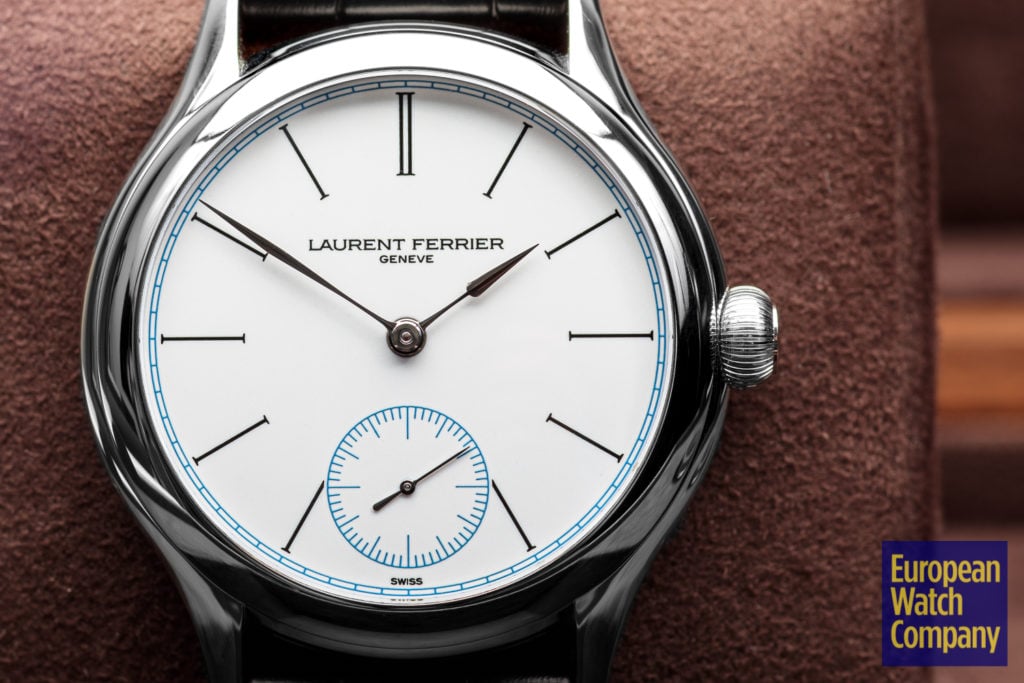 Before we get carried away with rarity, let's not lose sight of the piece itself. It has everything you want in a dress watch. It's sleek, delicate but not dainty, and boasts a tasteful bit of rebellion amidst all that sophistication. In this case, that jolt of blue on the dial in its railroad-style minute track and its subdial go a long way in making the Galet Micro-Rotor FBN230.02 stand out from the pack. As with so many great dress watches, its apparent simplicity is a total fake out. The dial, featuring inlaid Roman numeral indices, is grand-feu enamel (you'll recall we discussed another great subgenre of enamel dial art recently, cloisonné enameling). As with cloisonné, the failure rate when creating these dials is extremely high. It takes multiple kiln firings to produce the dials and even the weather outside can impact how they turn out. But that unmistakable creamy sheen is worth the effort.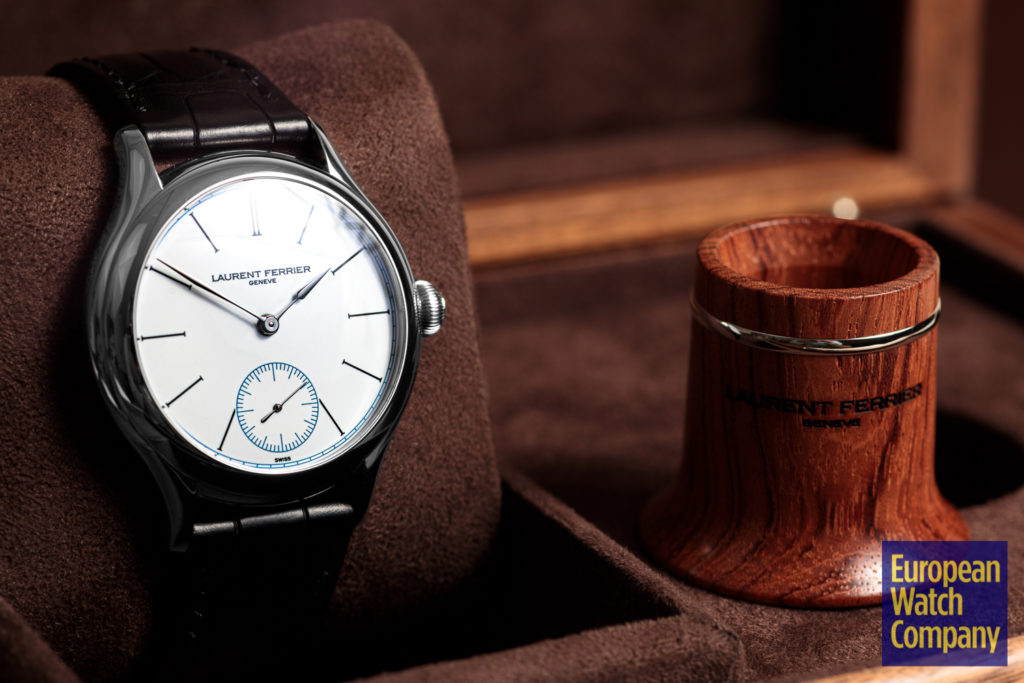 This lovely dial is housed in a comfortable 40 mm diameter stainless steel case with an exhibition sapphire back. The case, dial, and movement are all signed. The movement employs a double direct-impulse escapement, which allows for greater mechanical efficiency.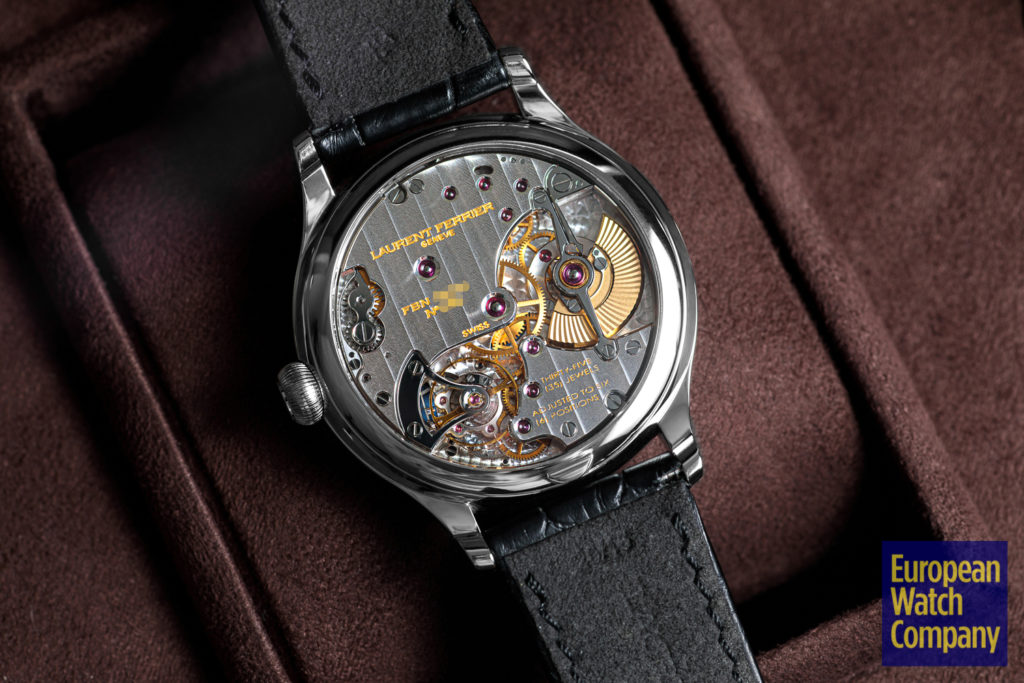 The magic of this piece is the winding mechanism. It self-winds using a pawl-fitted micro-rotor. Look through the exhibition case back and it's easy to spot; a little gold fan neatly positioned underneath 9 o'clock. The "micro," as you've probably figured out by now, refers to the fact that the weighted mechanism that spins to wind the watch automatically is significantly smaller than a standard rotor. The inclusion of the micro-rotor is actually something of an anomaly in a watch of this caliber—we're more used to seeing pieces like this with manual-wind movements. Here, Ferrier makes a statement about the place of haute horology in ordinary life, suggesting that the exquisite should also be practical. I can get behind that.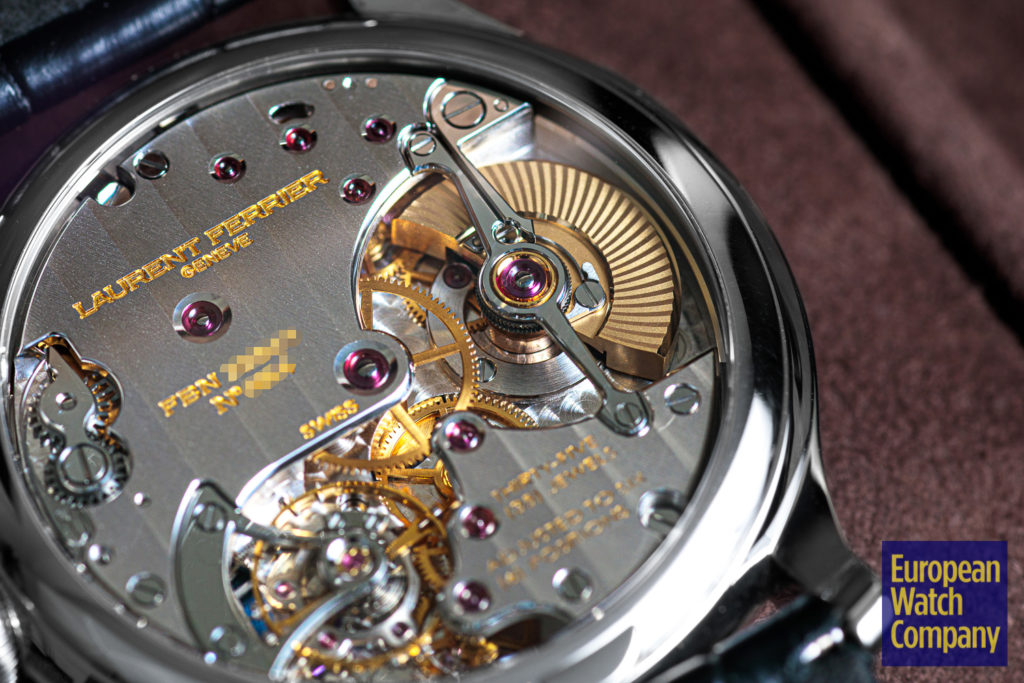 As is often the case with the most exclusive boutique manufactures, the story behind the brand is nearly as intriguing as the watch itself. Laurent Ferrier, a former watchmaker and creative director for Patek Philippe, established the eponymous brand in 2008. A third generation watchmaker in his own family, Ferrier's timepieces are steeped in neo-classical tradition while pushing the envelope mechanically.
But wait, before you fall asleep on me, there's something else about Ferrier you should know (if you don't already): he's a certified bad ass.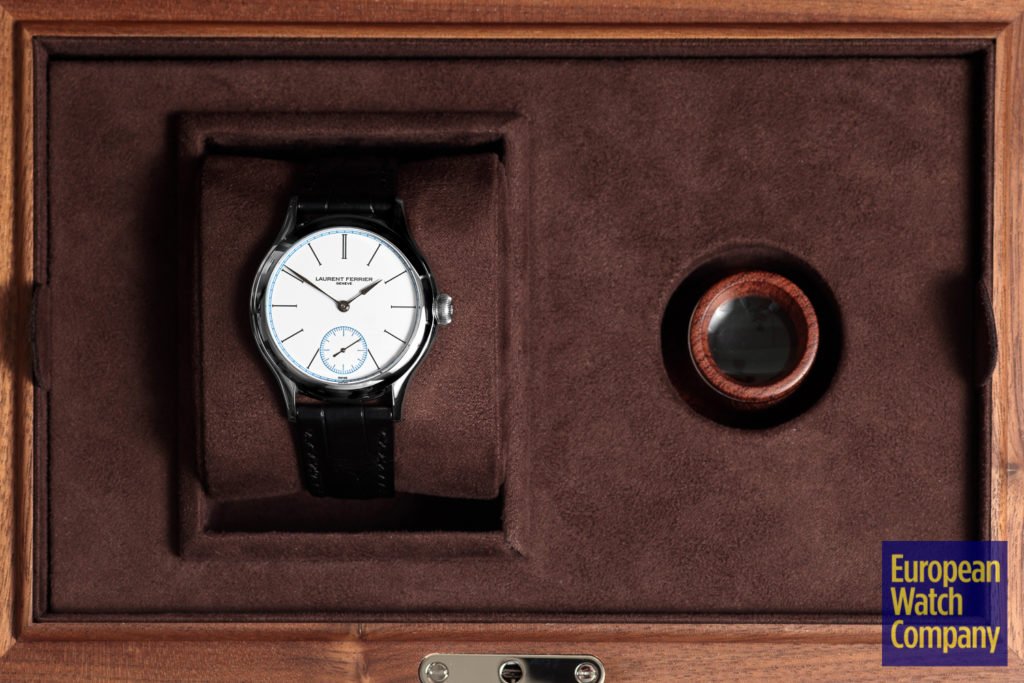 In the 1970s, he turned his attention to auto racing. Apparently the meticulous and competitive nature inherent to watchmakers served him well in this endeavor—he took part in the legendary Le Mans 24 Hours race seven times and, in 1977, took first place in the 2-litre prototype category. It was at Le Mans that he met François Servanin, who would become his racing teammate and, three decades later, the cofounder of Ferrier's watch brand.
Since then, the company has made waves, winning several coveted awards at the Geneva Watchmaking Grand Prix over the years.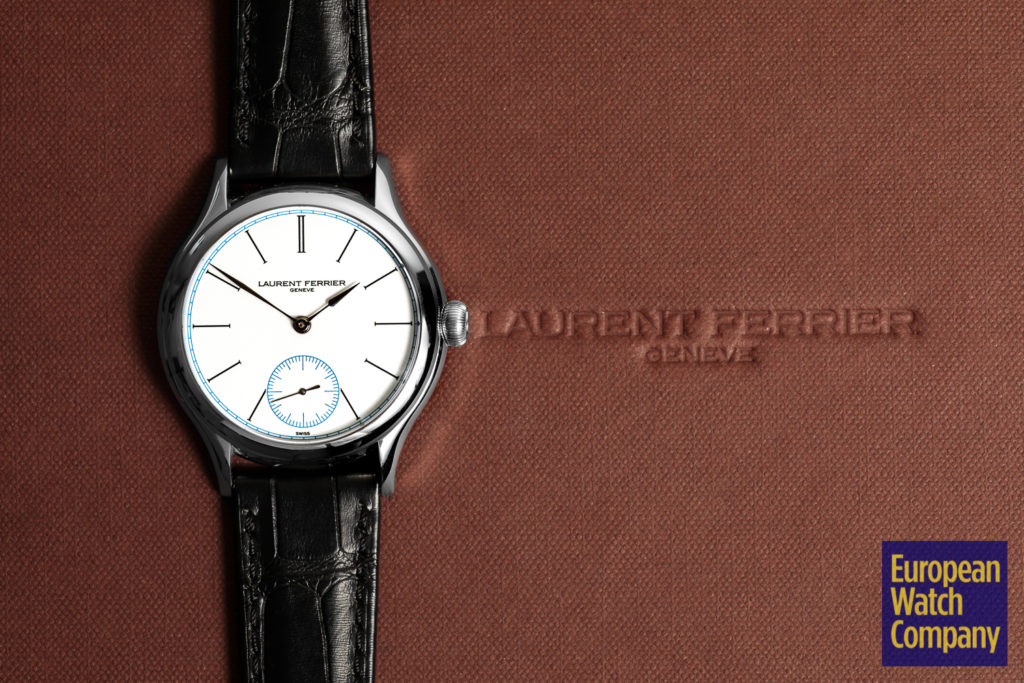 With this watch, it's all about looking a little closer, a little deeper. Give it just a quick glance and you'll miss the magic. But look past the simple elegance to the beautiful grand-feu dial, and past that to the gold micro-rotor and movement, and beyond the watch to the inspiring legend of Ferrier himself, and you'll begin to appreciate why this piece is so rare in the first place.