Before Laurent Ferrier released the Grand Sport Tourbillon in May of 2019, the Galet Square was Laurent Ferriers "sportiest" timepiece. Looking at this Galet Square Boreal, that might be a puzzling statement, but it illustrates just how dress watch dominant Ferrier's collection is. While I would say it's more dress than sport, the Galet Square served as a precursor to the Grand Sport and is still the best option in the Laurent Ferrier line up for a business casual daily wearer.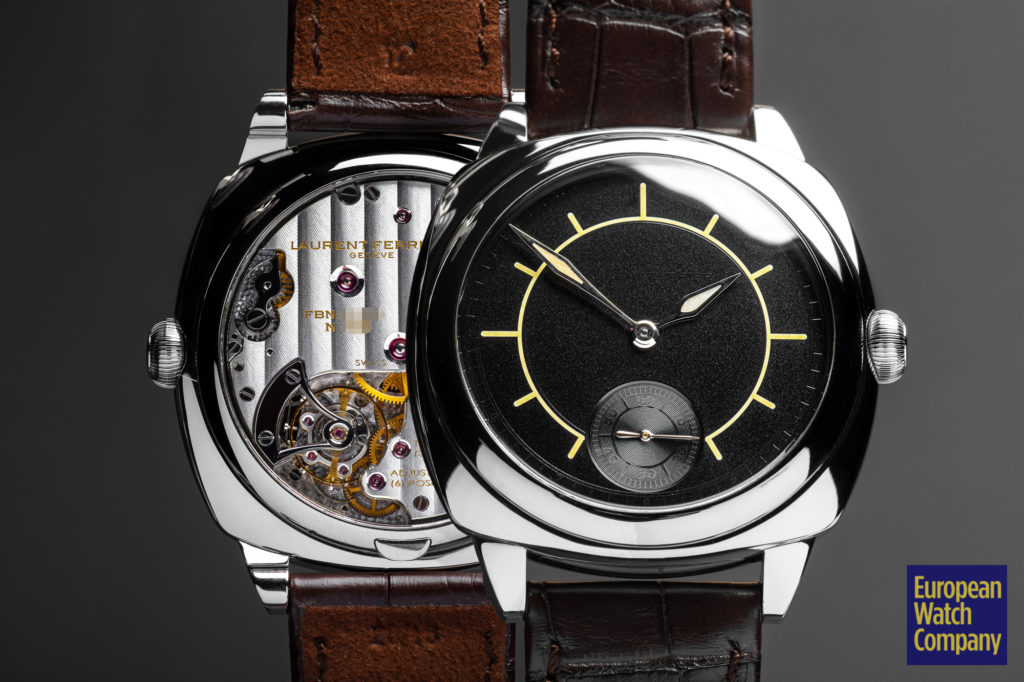 With the Galet Square Boreal, the first thing that stands out is just how simple it is. The black brushed nickel sector dial is clean and modern. The sector portion of the dial is a warm beige that's fully lumed as are the broad sword style hands. It's hard to see in photos, but there is a subtly raised dark grey outer railroad track with hour numerals. The sunken seconds subdial—which is slightly more legible— has a railroad track with numerals as well. It's these "ghost" elements that make the initial impression of simplicity is deceitful.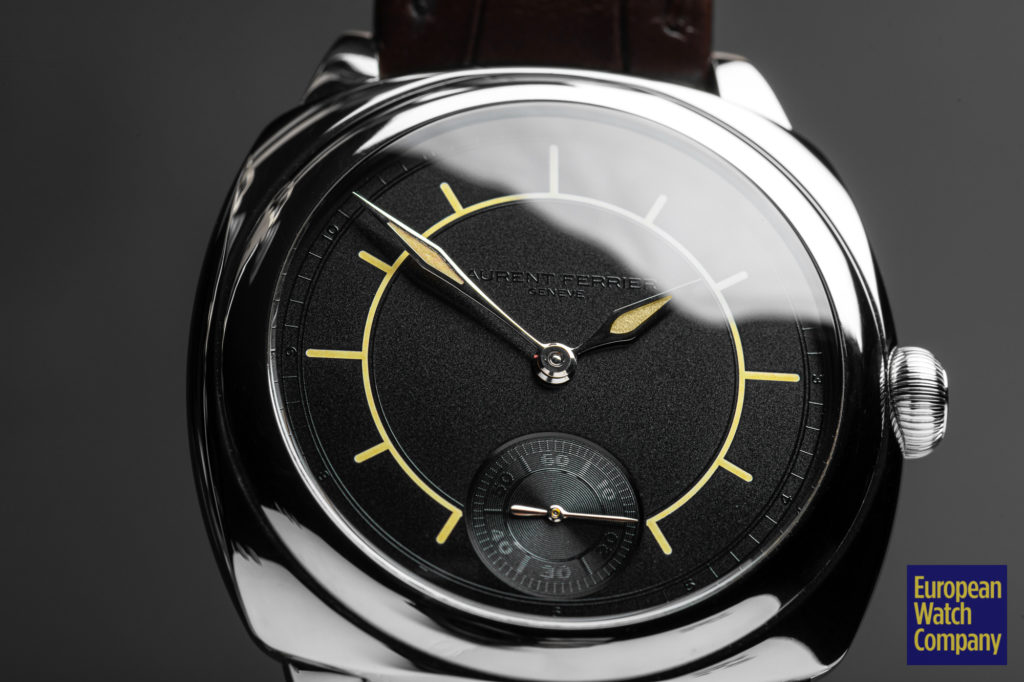 The way Ferrier plays with black and grey here gives the watch a lot intriguing details to study. In general, the watch's aesthetic is inspired by 1930's Art Deco designs, but Laurent Ferrier does an excellent job making it feel contemporary. This watch is more of a tribute to 1930's design than an attempt to replicate it.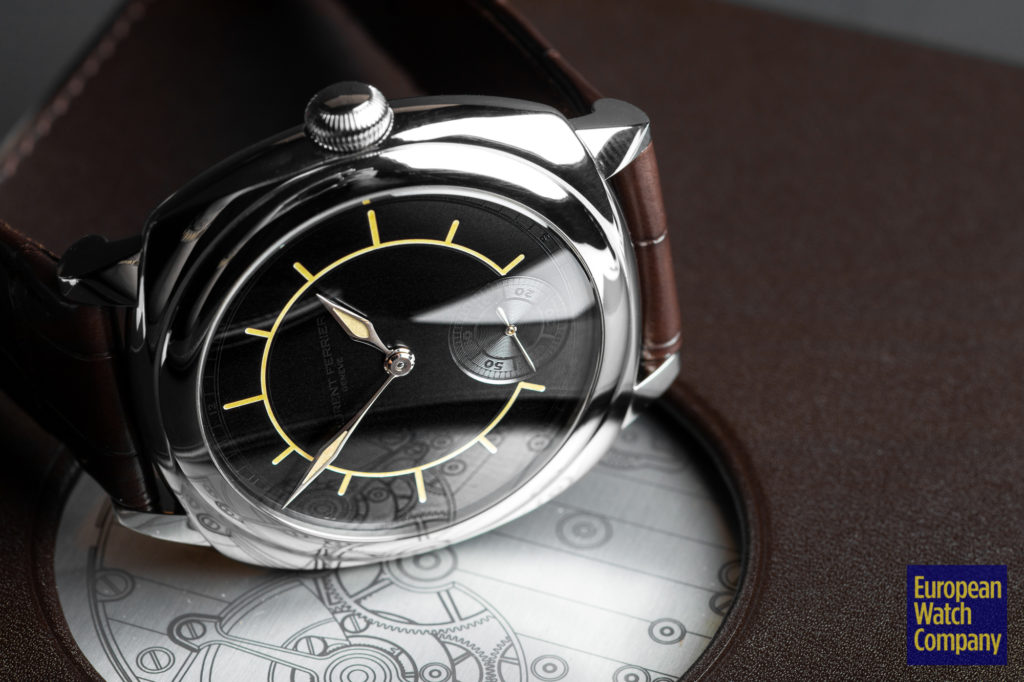 The Galet Square case—Galet means pebble in French—is an evolution of the original round Galet style. Polished to a mirror finish throughout the 41x41mm case provides a bolder, more sporting look than it's round cased counterparts. Though not really a square, the cushion-shaped case is close enough and better aligns with Ferrier's design language.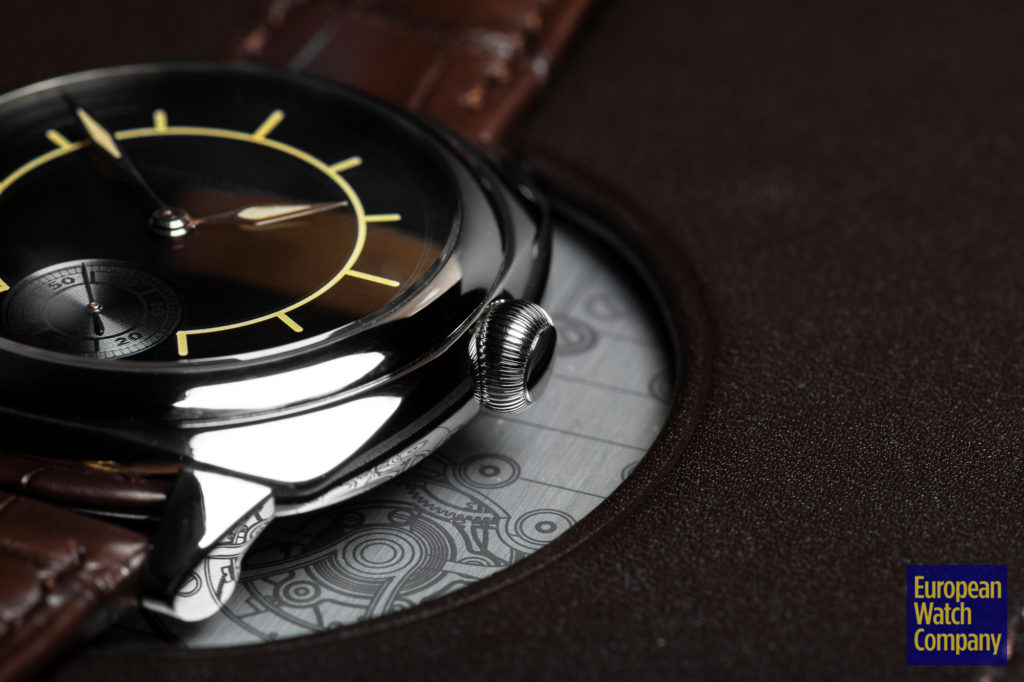 My favorite detail, though, is the lugs. From above, they have a standard squared triangle shape, but as you inspect them from different angles, you'll see they have a downturned, almost teardrop shape. It's a lug style that works great with the case and one that's very rarely seen in modern watchmaking. I've said before I love square cased watches, and this curvy polished square-ish form is right up my alley. The case distorts reflections in a way that gives the watch a sense of movement, and it fully lives up to its "pebble" name.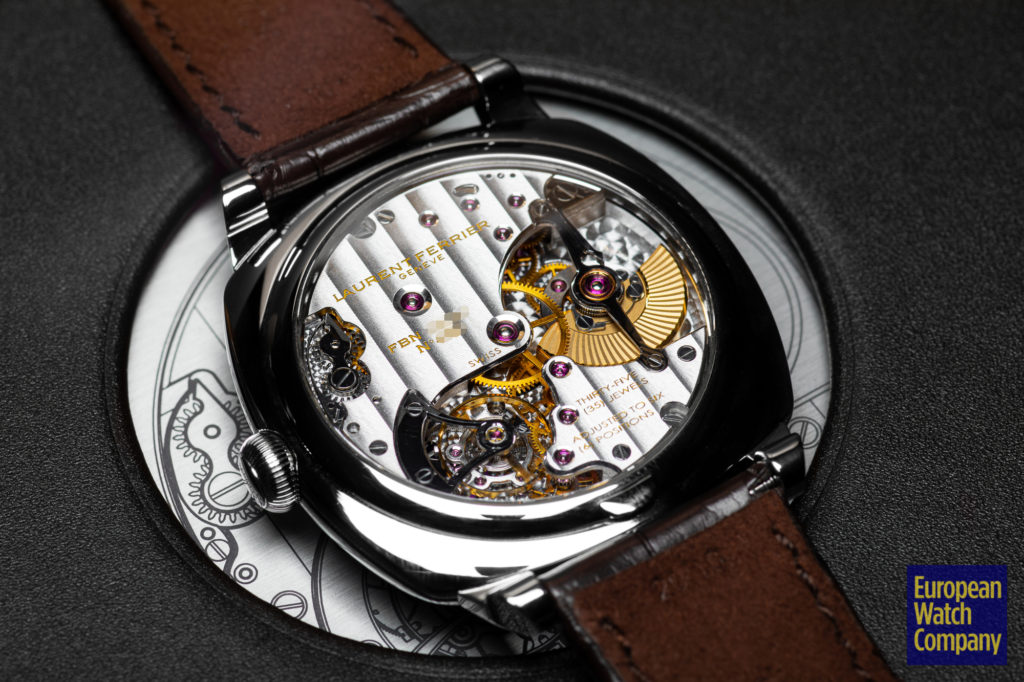 Through the display caseback, one can see that though the dial and case of this watch are simple, the movement is anything but. The in house caliber LF 229.01 is an automatic winding micro-rotor movement that is chronometer-certified by the Besançon Observatory—Besançon certifications are more stringent than COSC. The movement has a dual direct impulse escapement with twin escape wheels making it very efficient and allowing the watch to have a 72-hour power reserve. The finishing is elite and rivaled by very few with black polish aplenty, and everything down to the teeth on the wheels finished to a high level. I wouldn't expect anything less from a Laurent Ferrier timepiece, but the finishing still amazes me every time I look at one.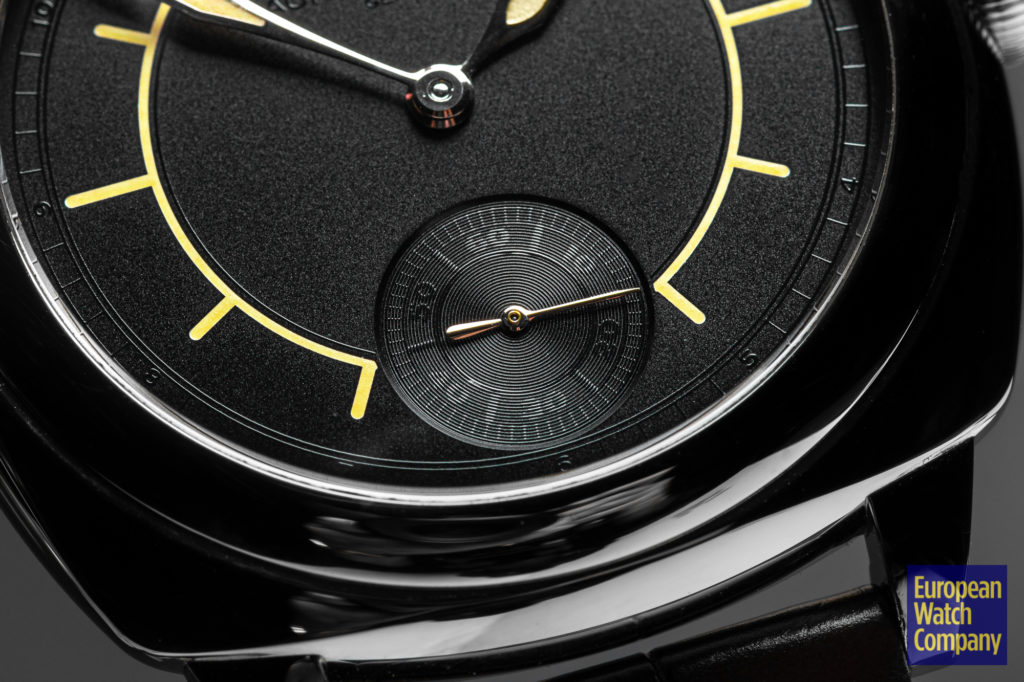 The Galet Square Boreal is Laurent Ferrier's Goldilocks wristwatch. Looking at Ferriers collection, you can see how the round Galet evolved into this Galet Square Boreal, which heavily influenced the Grand Sport. It's also full of juxtapositions. It's a watch that straddles the line between sport and dress and is simultaneously simple and complex. But maybe I'm overthinking it, and instead of trying to pin it down, I should just accept it for what it is—a damn good watch.