Panerai makes some of the best historically inspired watches on the market. While some of them might have a bit too much fauxtina, all of Panerai's vintage-inspired pieces are incredibly faithful to their original counterparts. Part of this has to do with the brand's attention to detail and respect for its history, sure. But it's also owed to the fact that Panerai has never really strayed far from their roots. They've spent much more time being a tool watch supplier to the military than they have been a consumer brand, and their designs have remained steadfast through the watch industry's ever-changing trends. A Panerai from the 1930s looks a lot like a modern Panerai and arguably fits in better now than it did then. There is one Panerai however, that might not be so recognizable. Enter the Panerai Mare Nostrum. This watch doesn't use its siblings' classic cushion case, but it's still an essential piece of Panerai history.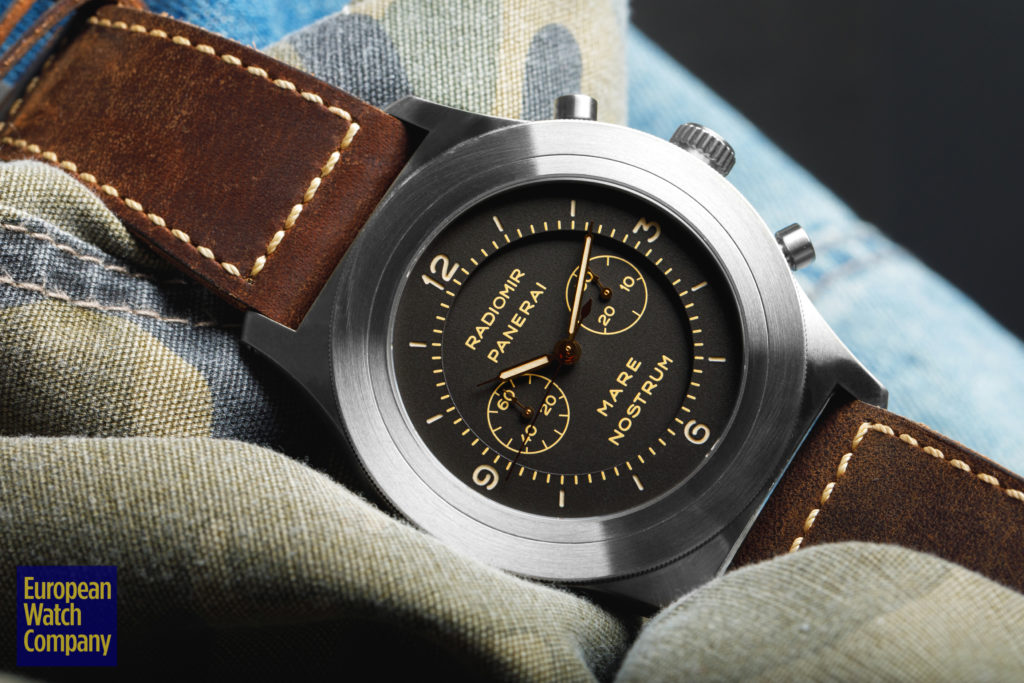 This specific model is the Panerai Mare Nostrum Titanio reference PAM00603. It is a 150 piece limited edition released in 2015 and is inspired by a 1943 prototype. Named Mare Nostrum—which means "Our Sea" in Latin—after the Italian Navy's victories in the Mediterranian sea in World War II, the watch was the first chronograph ever made by Panerai, and it was given to deck officers in the Italian Navy. This modern titanium variant is—aside from the material—almost identical to its 1943 counterpart and gives you the chance to connect with Panerai's storied history.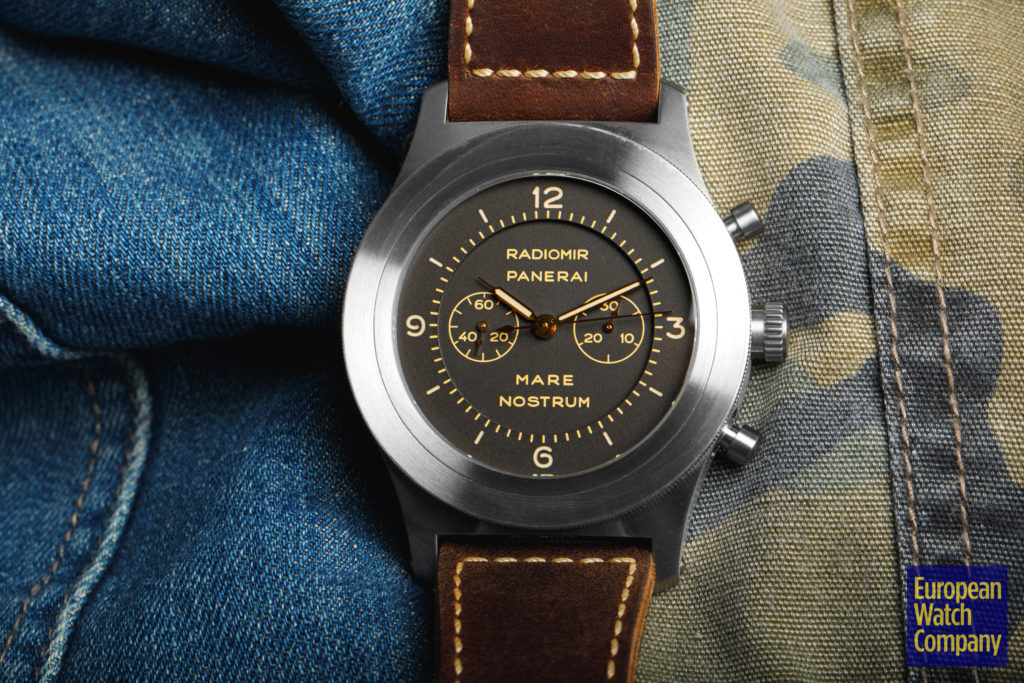 The titanium case is all brushed and without any superfluous ornamentation. Visually the case is very broad and flat and almost incomplete looking. It looks like Panerai hadn't totally decided how they would ultimately shape it. With the original being a prototype, this makes perfect sense and makes this modern version look very utilitarian. The plain case styling emphasizes its gargantuan but historically accurate 52mm diameter. While intellectually I know there must be other watches this size or bigger, I can't name any off the top of my head. This is a full 10mm bigger than a Speedmaster, which is not a petite watch. But as I stated, the original was a 52mm prototype watch made for the military. This was not meant to be a piece of fashion in any way; it was built as a tool that you wear.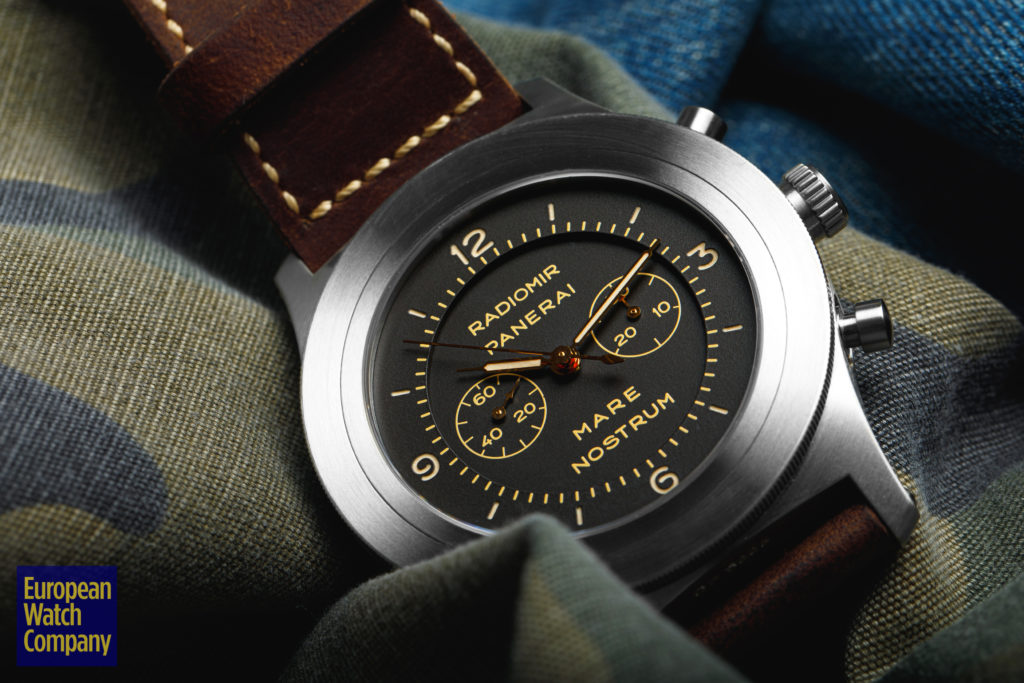 The dial layout is exactly as it was on the original, even including the prominent stepped structure. The colors on the dial, however, are where we see some liberties taken. The original was black with white lume, but the coloring on this modern version better conveys the vintage vibe. The gorgeous ombre tobacco brown works beautifully with the creamy off-white lume and rose gold hands. You'll also notice the calfskin leather strap and stitching match the dial colors excellently. This is a nice touch that makes the whole piece look more cohesive. Overall, Panerai does a great job here balancing vintage design queues without going overboard.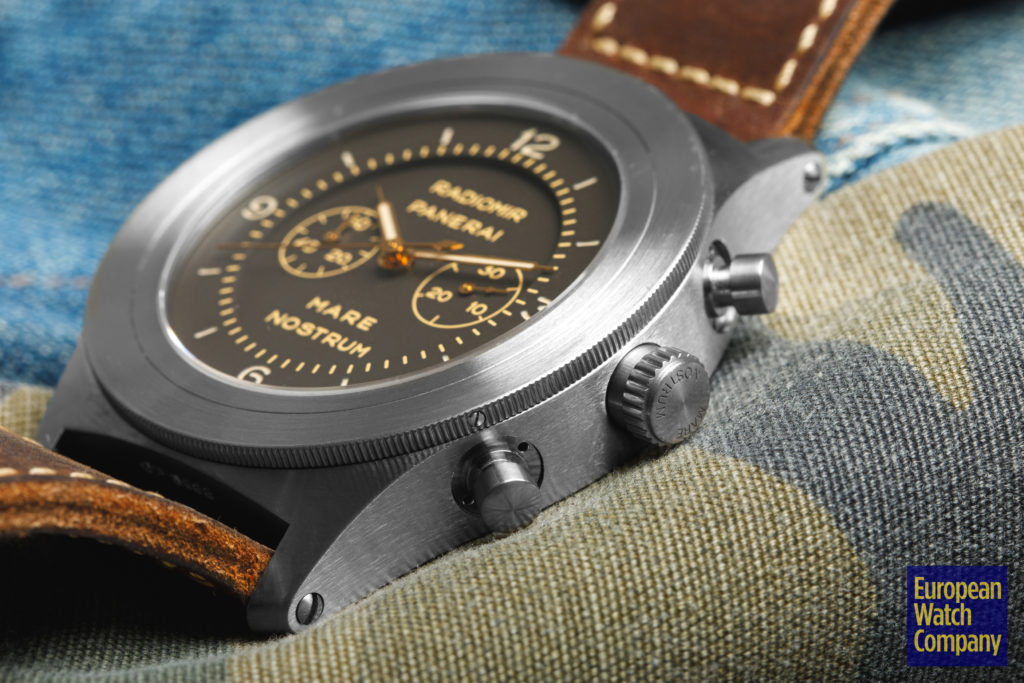 Powering the watch is the modern caliber OP XXV. This is an exclusive caliber for Panerai and is hand would with a 55-hour power reserve. It has a Glucydur balance, and Incabloc anti-shock device, meaning the engine beating inside this watch is as tough as the brutish titanium outside. One interesting vintage connection is that this watch beats at 18,000 vibrations per hour, which is precisely the rate of the Angelus movement used in the original watch. While other watchmakers are continually pushing the boundaries to create movements with faster rates, 18k is plenty for an accurate wristwatch and allows you to experience this watch just as those Italian officers did. Again Panerai outdoes itself with these little extra details that make the watch just that much more true to the original.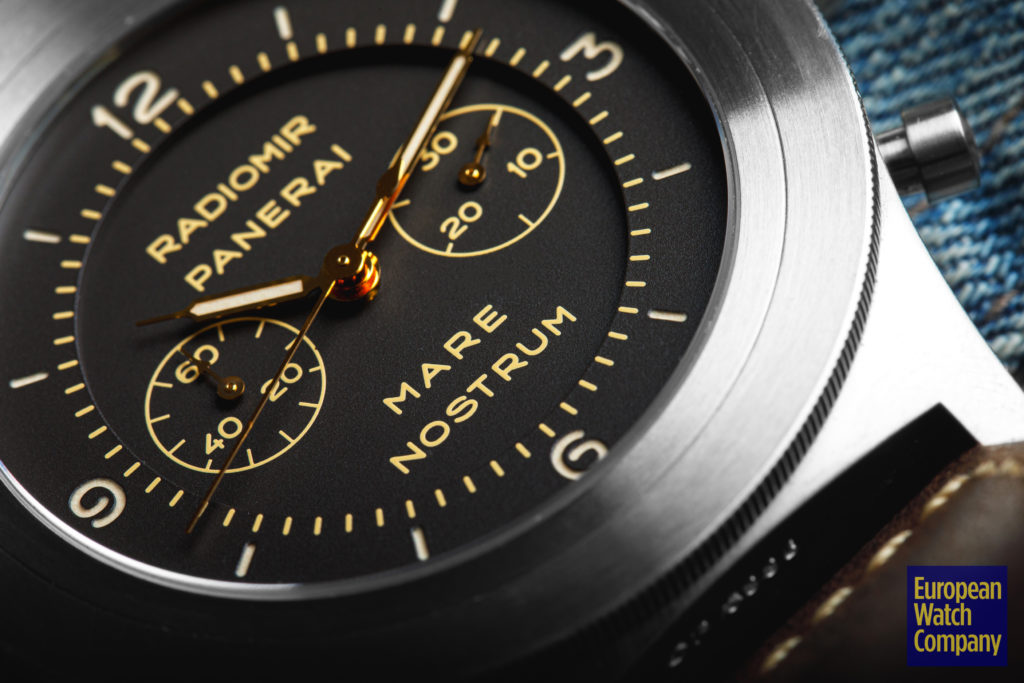 In the current watch market, we're very spoiled for choice regarding vintage-inspired designs, but this watch is a bit different. It's a niche within a niche. There aren't many other watches that prioritize historical accuracy over mass appeal. But that's what makes this Mare Nostrum so exciting from a watch enthusiasts' point of view. This isn't another vintage Submariner or Royal Oak; it's a beastly chunk of Italian Navy history ready to go to war and dominate your local watch meet up. This watch might not be for everyone, and if it is for you, you know that Mare Nostrum Titanio isn't going to make for a great daily wearer. But that's ok because it will make the days you do wear it great.