This Patek Philippe 5212 Calatrava Weekly Calendar is practically brand new—the model was released at Basel in 2019—but you wouldn't know it by looking at it. I don't mean that it's scuffed; actually, this particular example happens to be in like-new condition. I mean that it has a vintage ethos that is central to its appeal. Let's take a closer look.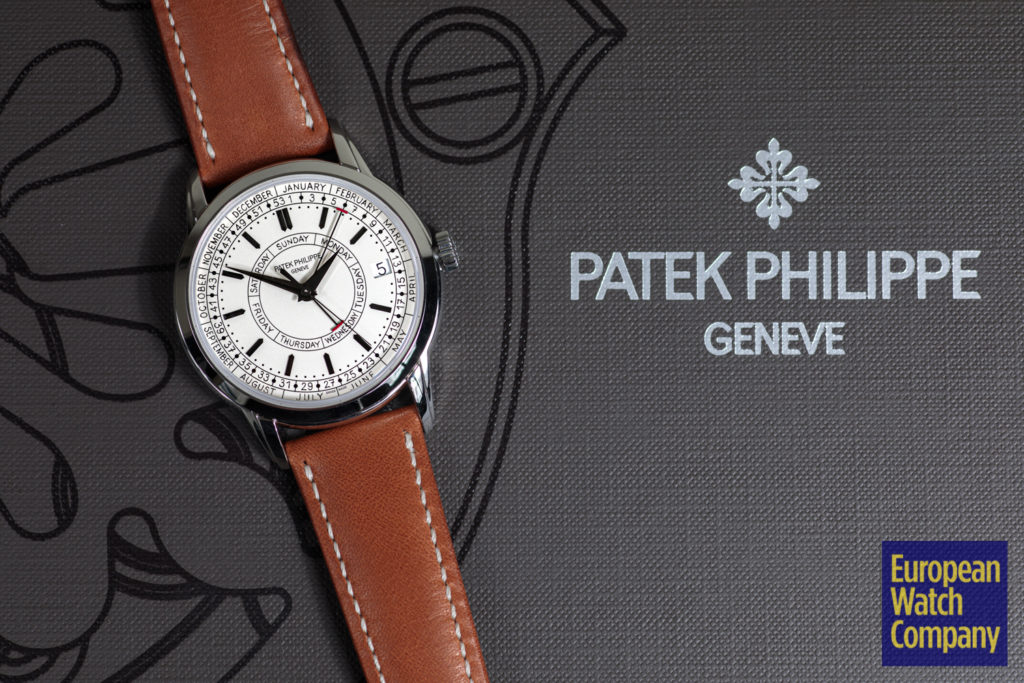 The first thing you notice about Patek's Calatrava Weekly Calendar is the layout of the dial. It hits you all at once with a lot of data points. It should be overwhelming to look at it, a touch anxiety-inducing maybe, but somehow it isn't. Instead, the watch gives you a nautical feel, as if you're staring down at some sort of marine chronometer. At a glance, you see in precise detail everything that your Datejust merely implies—the second, the minute, the hour, the date, the day, the week, the month. It makes you appreciate that all of those variables are incrementally related, whirring along in relation to one another in celestial harmony.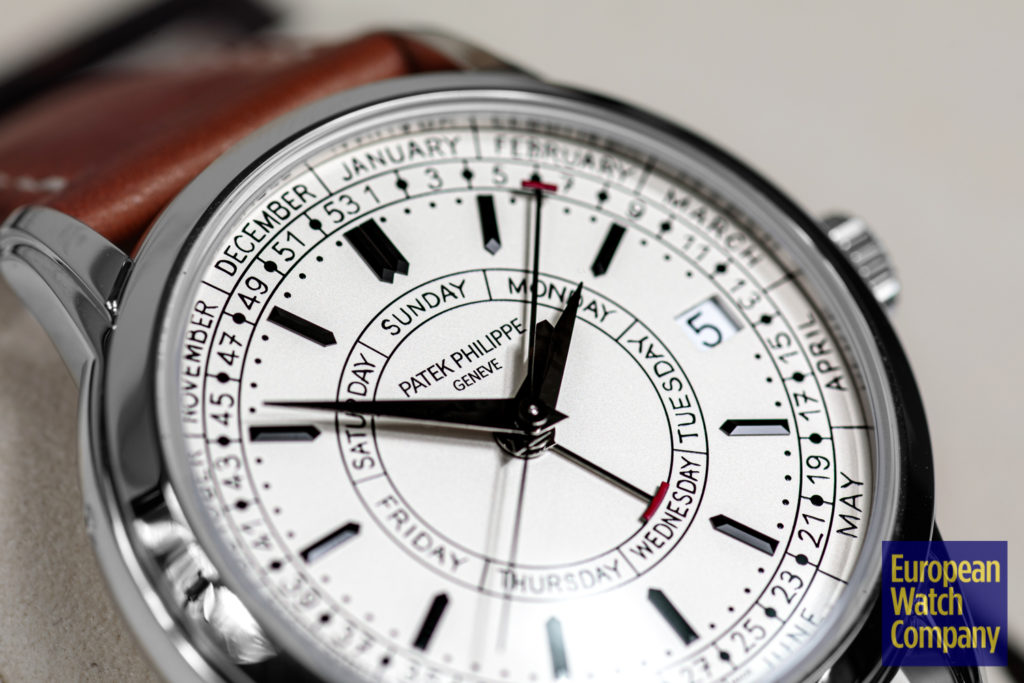 So, yes, there's something distinctly vintage about this watch; it seems to be communicating with you in an anachronous way. Sure, everybody loves an ever-useful date display, and the day complication is a nice bonus too. But the week? The month? You've got your iPhone for that. And yet, this watch deigns to tell you anyway. If this were a Buzzfeed quiz about What luxury Swiss timepiece are you?—surely the Calatrava 5212 weekly calendar stands for someone who's a little old fashioned and likes to have all the gritty details at their fingertips.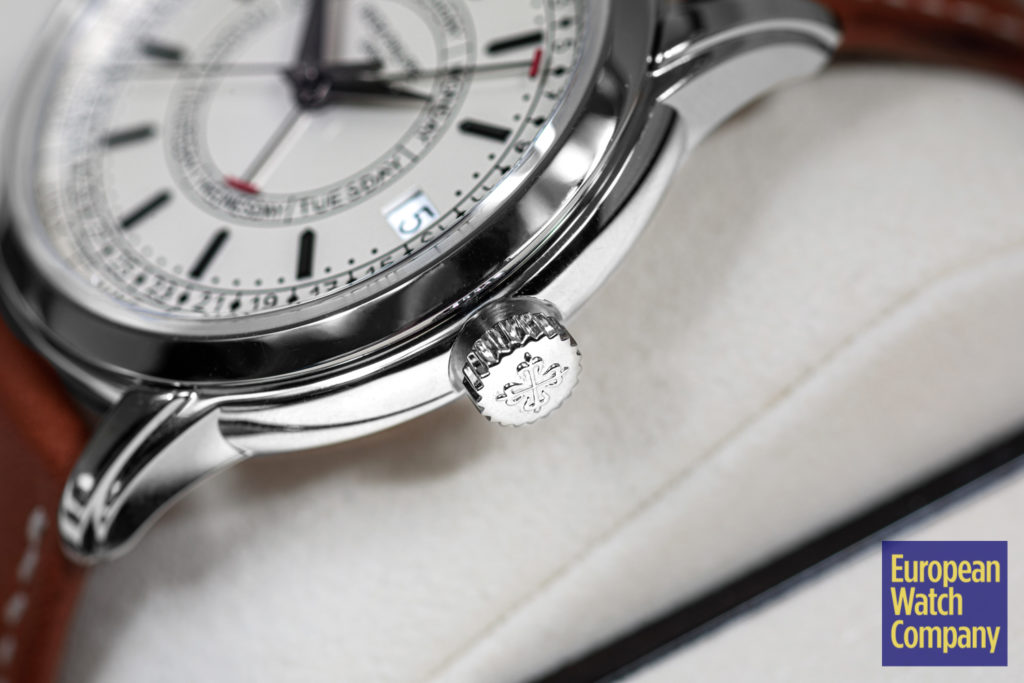 But it doesn't stop there—this watch takes the vintage design aesthetic and runs with it. The 40mm stainless steel case is itself vintage-inspired, with refined, two-tiered lugs and an overall look that hearkens to the '60s and '70s. The tan, calfskin strap echoes the antiqued-looking opaline dial.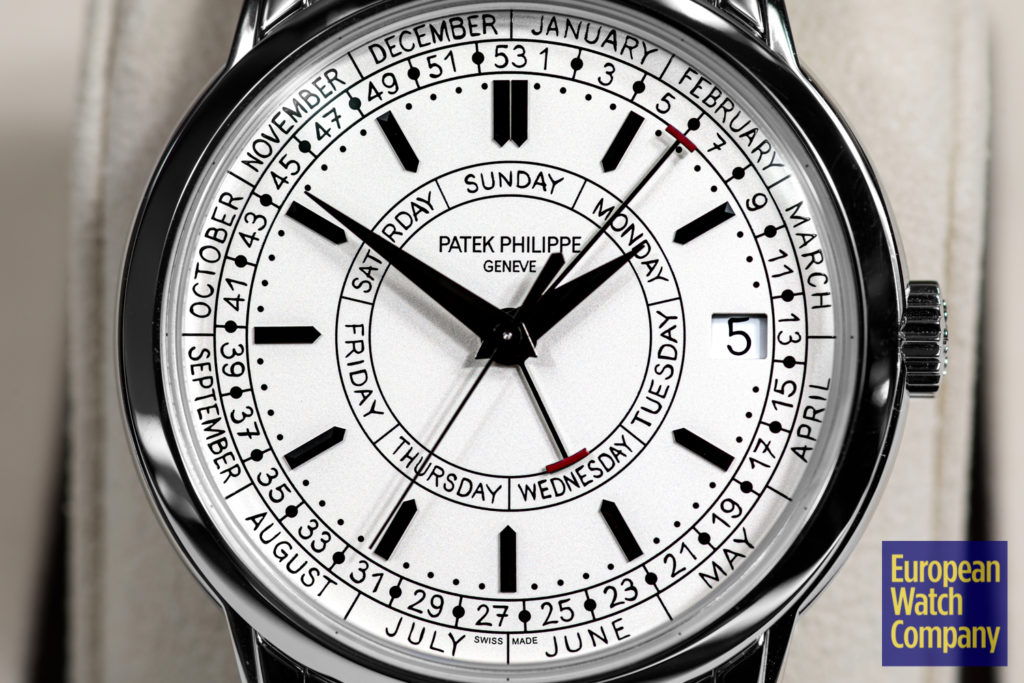 This brings us to what I have to assume is the most controversial part of this watch (since watch people are so touchy about new things that are made to look like old things)—the text. The numerals and letters are handwritten—discernibly handwritten. Granted, the handwriting is a heck of a lot better than mine, but it is not the uniform flawlessness we're used to with a brand like Patek. Is that refreshing? Is it cheesy? Honestly, there's something kind of endearing about it. And the one-of-a-kind quality it lends to the watch makes the concept a lot cooler.  No matter what your opinion on the handwriting—and knowing you, I'll bet you have one—it is yet another nod to watches of the past.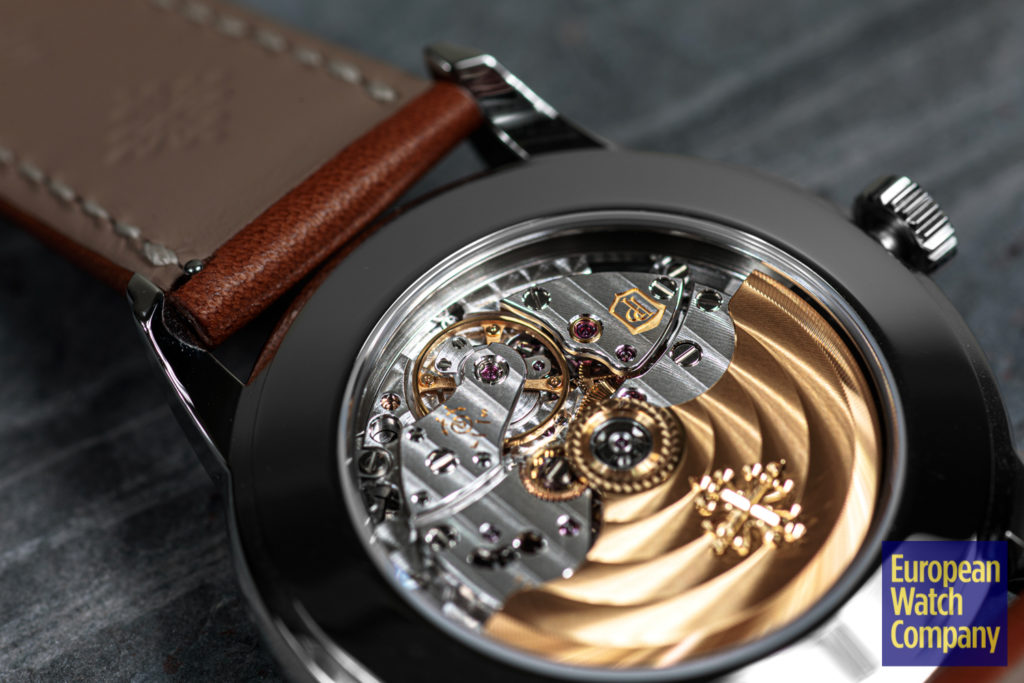 Let's review the guts of this timepiece. It's powered by an automatic 50 jewel caliber 26-330 S C J SE movement (based on the classic caliber 324). Like I mentioned, the weekly calendar complication is brand new for Patek, and they're rightfully proud of it; the movement is rhodium plated with Cotes de Geneve and is wound by a 21k gold rotor, marked with the Calatrava seal. As you've probably guessed, there's an exhibition case back to show it off.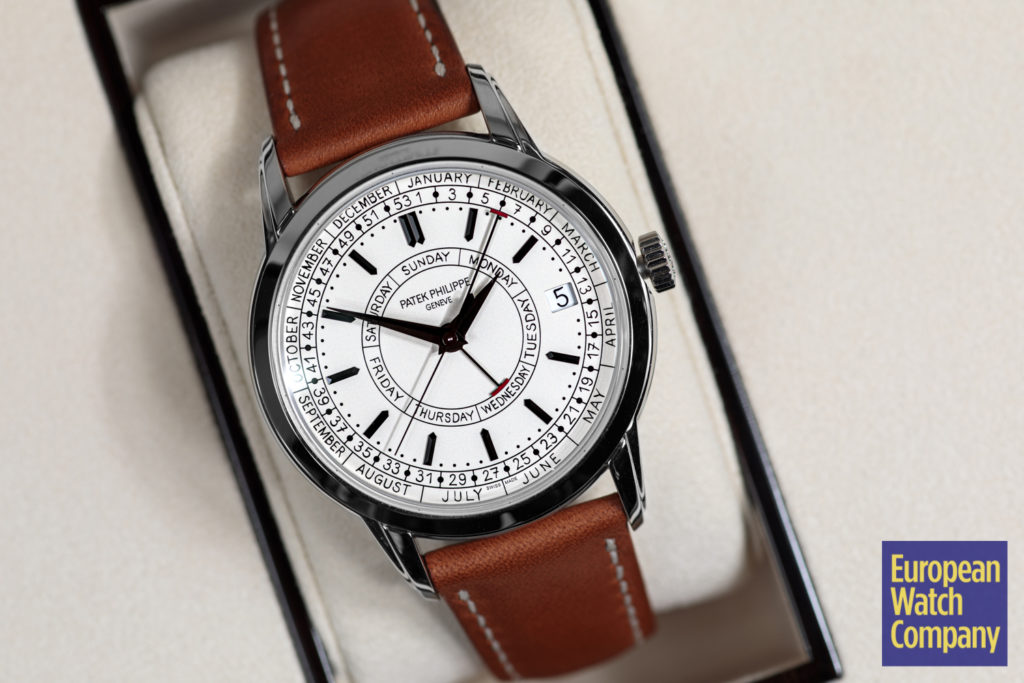 The Patek Phillipe 5212 Calatrava Weekly Calendar is a fun piece—it packs about as much whimsy as you can expect from Patek. And, if you're looking for a watch that is as nerdy and eccentric as you are, well, look no further. But, beyond that, if time is truly a passion of yours—both in the sense of historical recollection and precise mechanical timekeeping—this unique piece definitely belongs on your wrist.