We can all agree this has been the year where nothing can be as expected. Much like the Olympic Games, it looked like new releases from companies like Rolex were going to be on hold until 2021 due to the coronavirus pandemic and subsequent cancellation of watch trade shows. Then, a slow creep of new watches started to debut digitally. Grand Seiko was one of the first to test the waters and then we experienced a pleasant surprise from Tudor in the Black Bay 58 Navy Blue, which was immediately available in boutiques as a socially distant summer waned.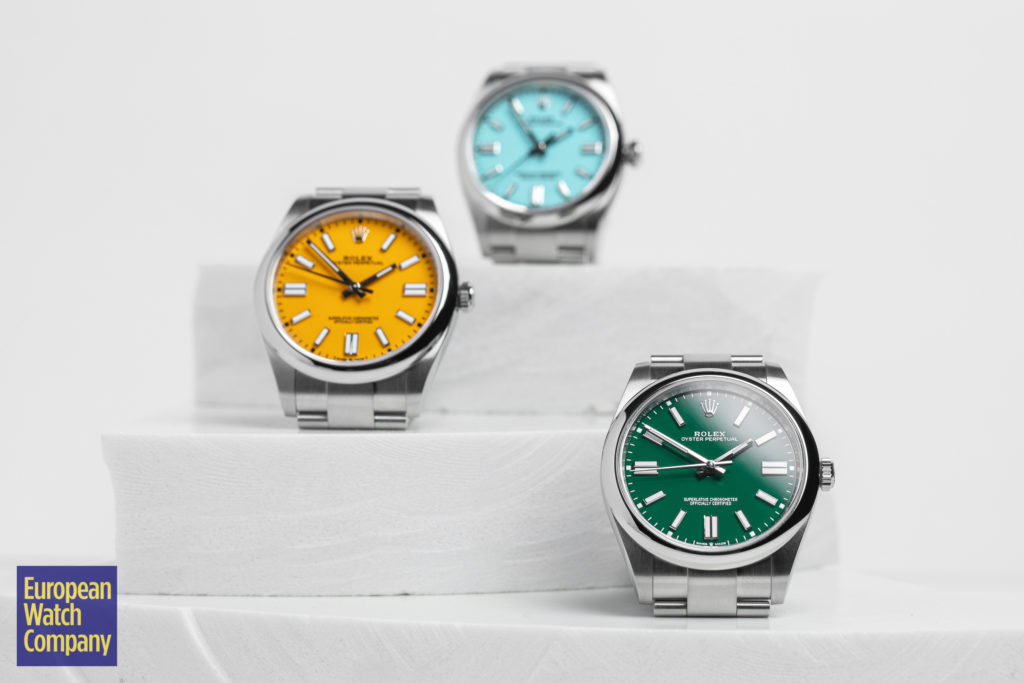 Apparently, Rolex could no longer tolerate waiting out COVID-19 to show off their newest crafts, and even though the company still resists any kind of online retailing, the start of September brought a virtual tidal wave of offerings from the crown. To some, the headliner was the barely noticeable changes in dimensions to the Submariner, but for most, the star of the show was the multitude of colorful Oyster Perpetual models in the new 124300 and 126000 references.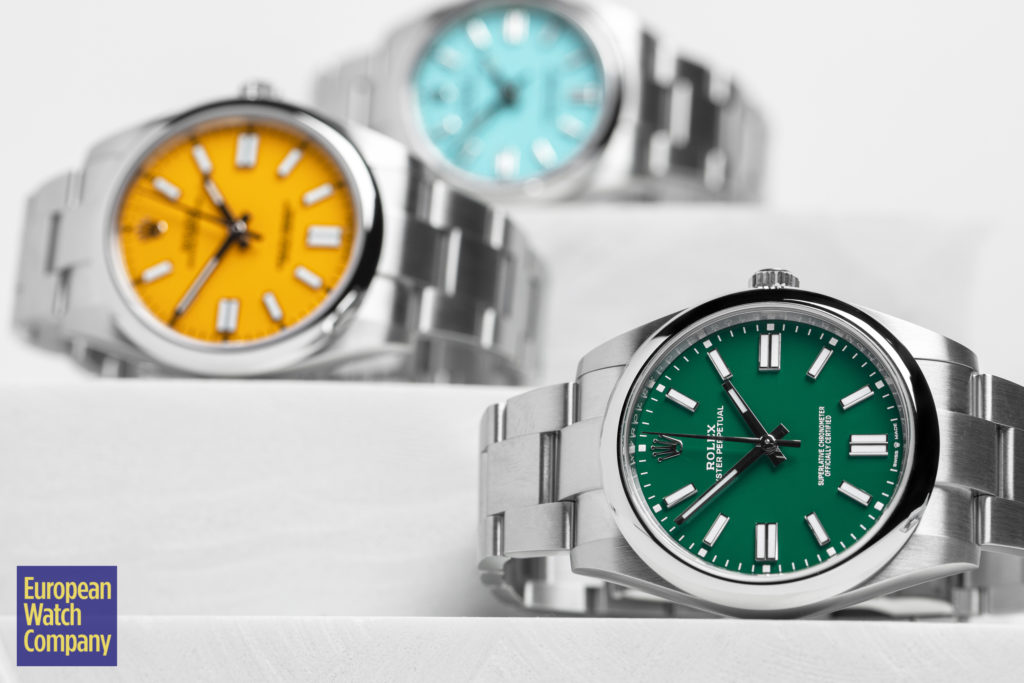 Scrolling down the Rolex website offered more than just a revised selection of Oyster Perpetual models with colourful new dials. You may have found yourself thinking "Wait, what's this 41-moniker doing here? And where is the beloved 39?" Well, sorry folks, it's gone. After only five years, Rolex binned what was largely considered to be the best size for their contemporary entry-level watch. Think what you will about this upsizing of the lineup, but it is clear that Rolex is hopping on the 41mm train in a big way while little brother Tudor has buyers lined up for a 39mm classic diver.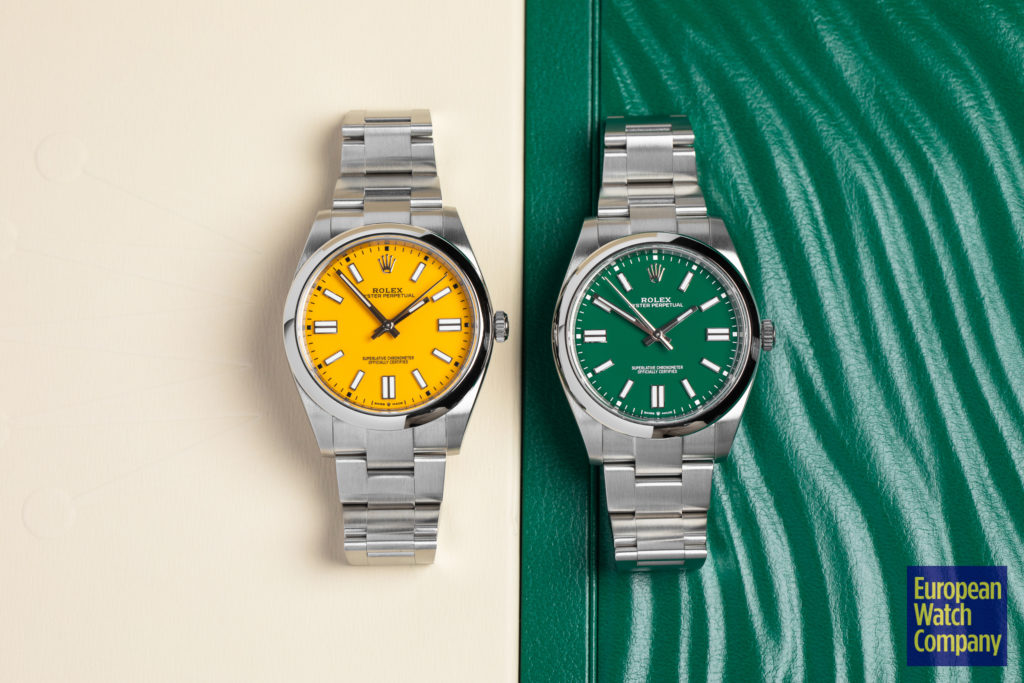 The other big news for the Oyster Perpetual family is major limelight in terms of colour options. As a nod to "Stella Dial" Rolexes from a few decades past, the OP embraces the rainbow for 2020, a year where arguably diversity in colour and fun are requisite more than ever. You can now buy a yellow dial Rolex. Not yellow tinted or faux patina cream, but pure, unadulterated yellow. Care to have a ketchup and mustard duo for the collection? Simply grab the coral red example as well. The kindergarten colours are rounded out by a bright sunburst blue (lamentably not as playful a dial as the 39's blue was, with it's bright green plots) and really green dials. If there was ever a case for owning four or more of the exact same watch, the OP41 lineup makes it in spades.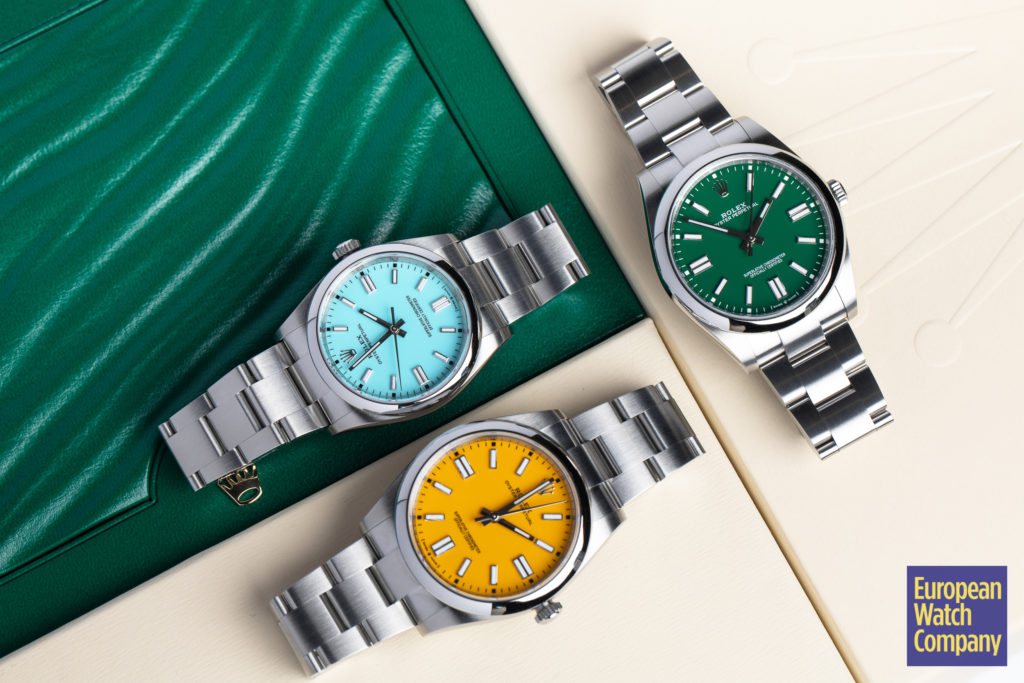 But wait! There's more. A confident turquoise blue makes its debut alongside a very intricate silver dial that features gold accents. This particular dial (along with the basic black dial) is the most grown up of Oyster Perpetual models, wreaking of sophistication and polish. Sadly, it isn't really the one you want as we've all gone a bit crazy this year and the primary colours tear at our inner-child's purse strings. All dials also feature luminous baton indexes that are doubled up at three, six and nine.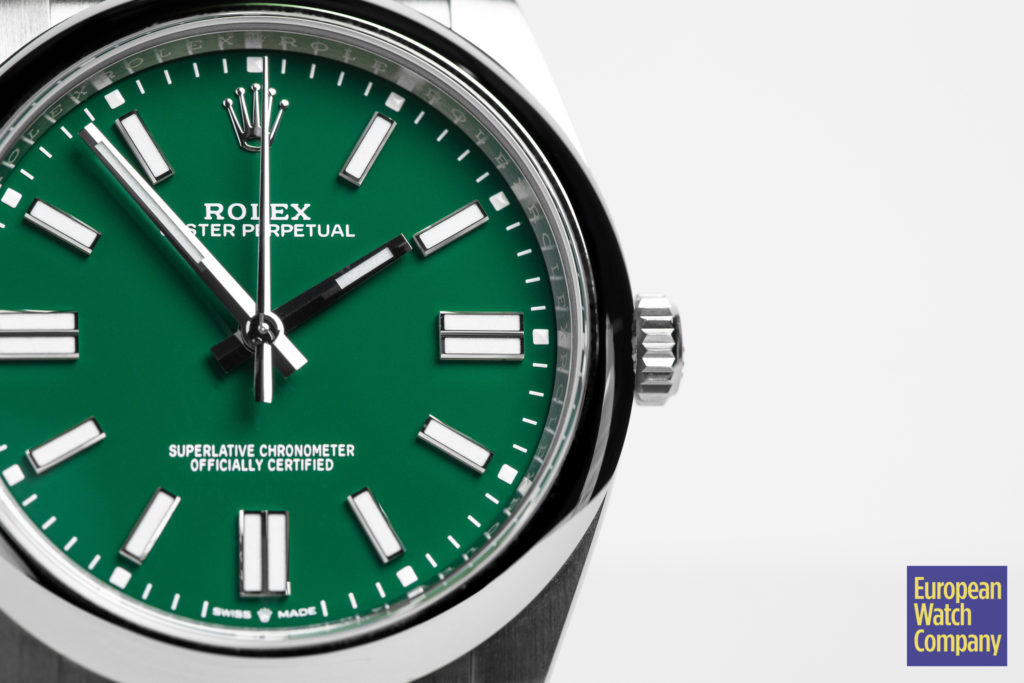 Included in the move from 114300 to 126300 are the standard modern Rolex benefits. The Calibre 3230 movement keeps sweeping for up to 70 hours and features the robust Parachrom hairspring. Recently renamed Oystersteel, 904L wraps the case and bracelet in beautiful brushed goodness with a polished domed bezel that, along with the absence of a cyclops covered date, shouts "I'm not another Datejust!". Also notable for 2020 is the return of the 5mm Easylink extension for the folding clasp that was conspicuously absent on the 39 model.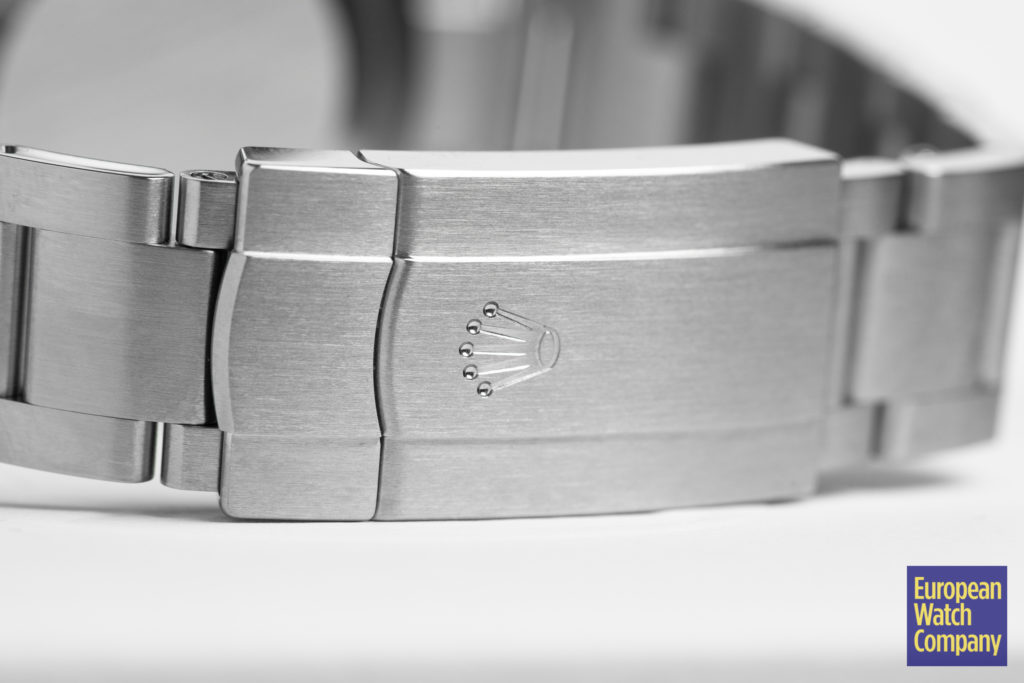 So lament the loss of the 39 all you want, however I prefer to look at the (literal) bright sides. The first time I see someone walking around with their coral red, sunshine yellow or even turquoise blue OP41, I know I'm going to smile right through my face mask. Also, those who have the 39mm OPs will now feel extra special, with what amounts to a somewhat "limited" edition Rolex that was definitely a great size.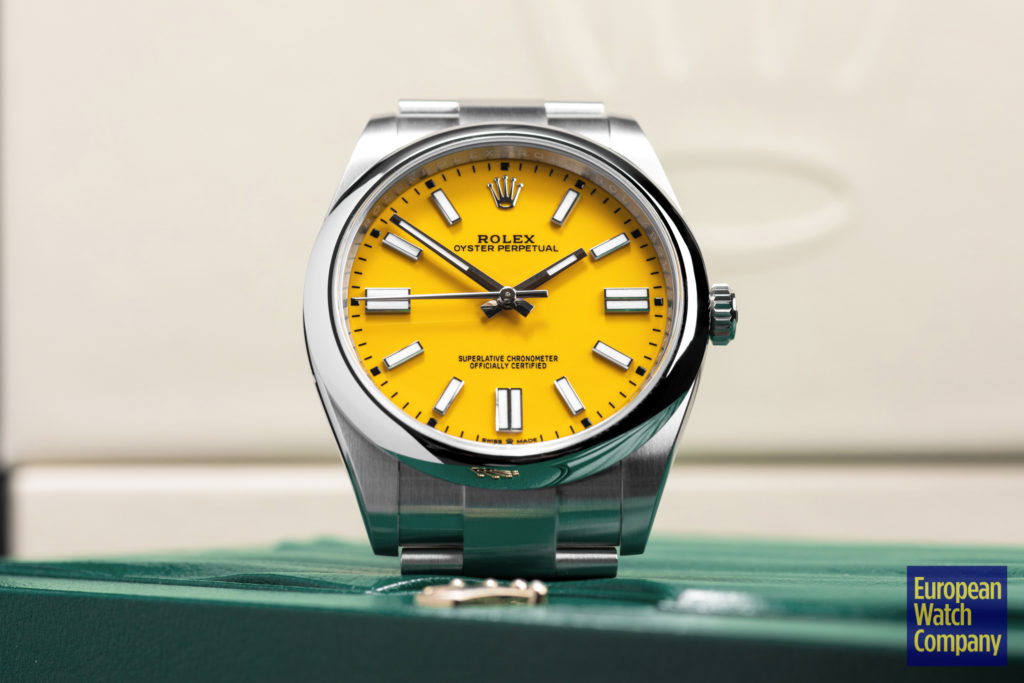 Reading beyond the reactions to the 41mm size change for both the Oyster Perpetual and Submariner, it is important to give Rolex credit for providing us with something we haven't seen from them in many years—a surprise. The new Oyster Perpetual models amount to a fun ta-da from the company we see as glacial in its product evolution and conservative in choices. Bravo Rolex, bravo.