Though they've been around since the 1700's Urban Jürgensen is not exactly a household name. Famous for their classically styled timepieces and engine-turned dials, they have a distinct but traditional aesthetic. The example we're looking at today is the Urban Jürgensen reference 1140L and, in particular, the first 1140 in steel. Limited to just fifty pieces, this Urban Jürgensen reference 1140L with Champagne Dial is an exceptionally rare version of the brand's signature watch.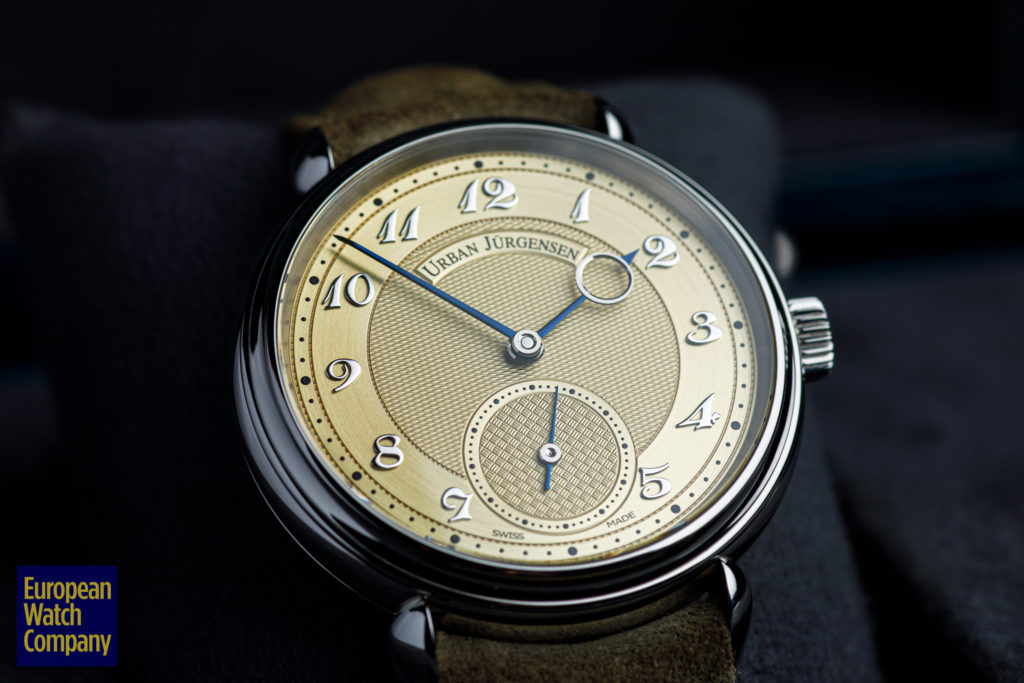 It's been interesting to see over time how a humble metal like steel has come to rival precious materials in terms of desirability, but that's where we are in the watch world. With that, this watch being made of steel makes it that much more special. Measuring at 40mm by 11mm, this timepiece is a little on the larger side for a dress watch, but it makes up for it with its short downturned lugs. Polished throughout the three-part case has a concave bezel and Jürgensens trademark teardrop lugs. This type of bezel isn't used very often, but I think that's a shame. Concave bezels totally change how the watch case reflects the light and add a certain Je ne sais quoi that domed bezels don't have. This is one of those watches that you really need to see from every angle. It oozes character.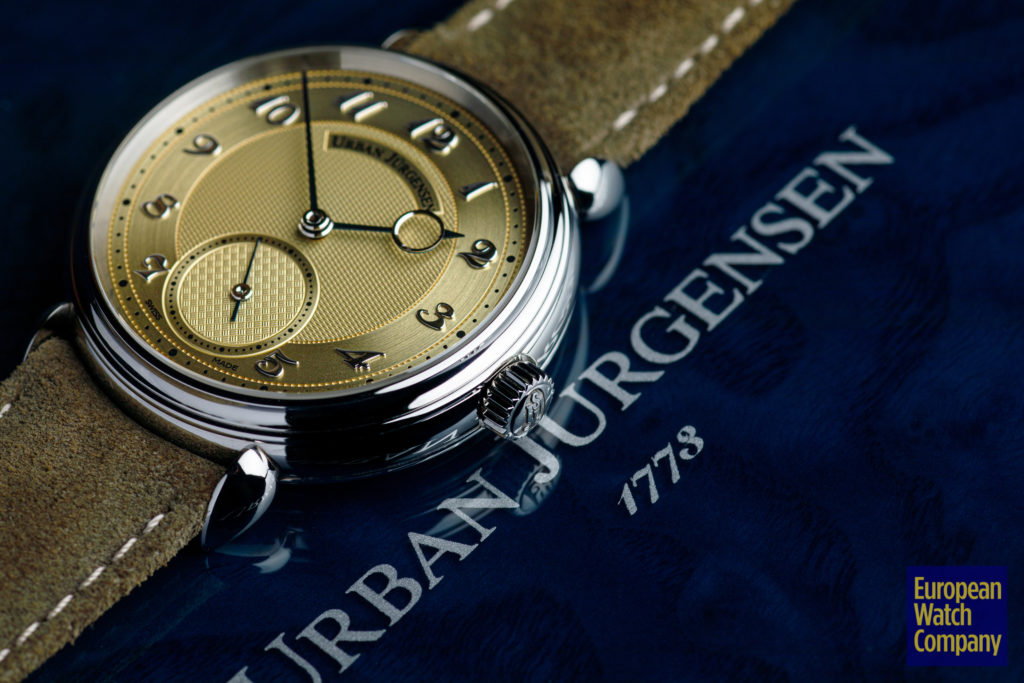 While the case is distinct, it's the detail that most sets this watch apart. The champagne color gives the watch a vintage look without overtly adding something like fauxtina. It's a choice that refreshingly bucks a lot of the current dial trends. The dial has three separate finishes, a guilloché wave pattern at the center, a guilloché basket weave in the small seconds subdial, and circular brushing for the chapter ring. The engine turned finishing brings out all the different champagne shades and makes for a beautiful dial. It also delineates the functions of the watch, increasing its legibility.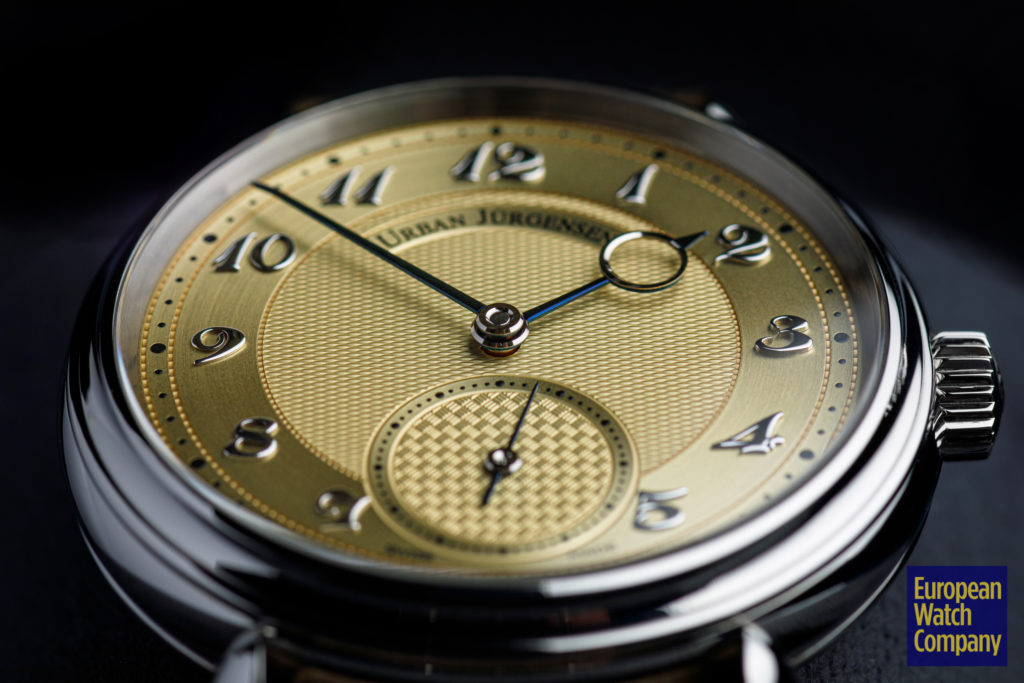 The movement inside is a caliber P4 manufactured by Jean-Francois Mojon of Chronode exclusively for Urban Jürgensen. It's a manual winding movement with a twin-barrel system that gives the watch a 72-hour power reserve. It's worth noting here that the brand is traditionalist in the oldest sense, when it comes to watchmaking. They acknowledge that producing every part themselves isn't feasible, and being in the heart of watchmaking (Biel, to be precise), they have found the best manufacturers available to produce their movement components, their cases, their dials, and other parts. All of the finishing work, as well as the painstaking crafting of those beautiful hands is done by their own watchmakers.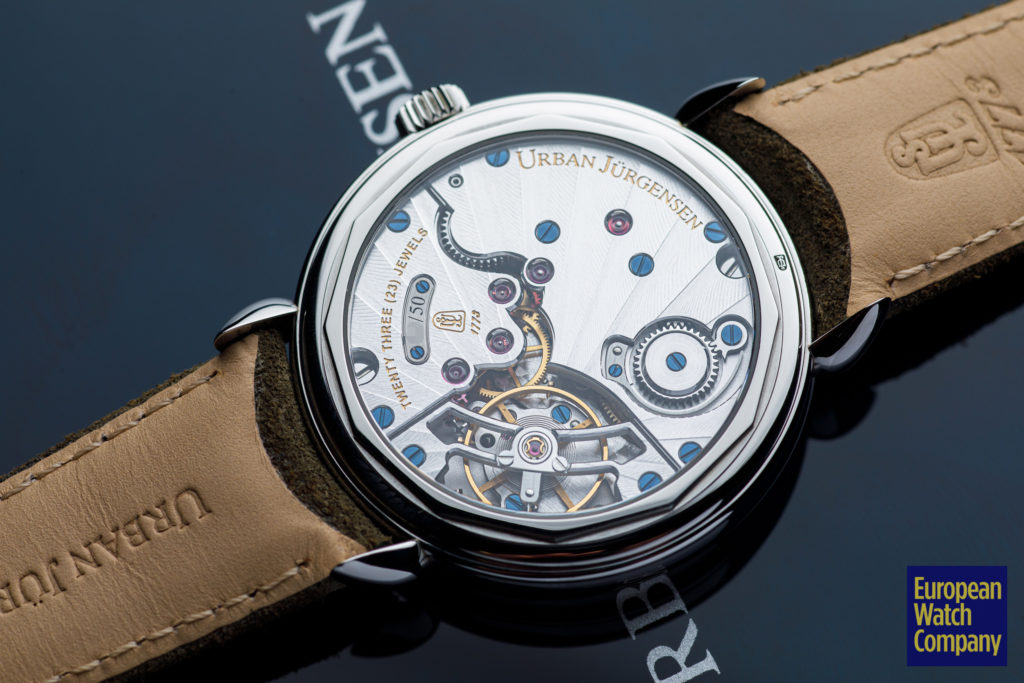 On the topic of finishing, the finishing is excellent, with sharp chamfers and bold Geneva stripes radiating from the balance wheel. Note the sharp inner corners of the chamfers (or anglage); this is the sort of detail that even Patek Philippe phased out of its standard movements due to the difficulty of execution. At a personal level, I didn't realize it until I saw this watch movement, but I love how the Geneva stripes are done on this caliber. Most of the time, they're in uniform horizontal or vertical lines, but this sunray style looks much better.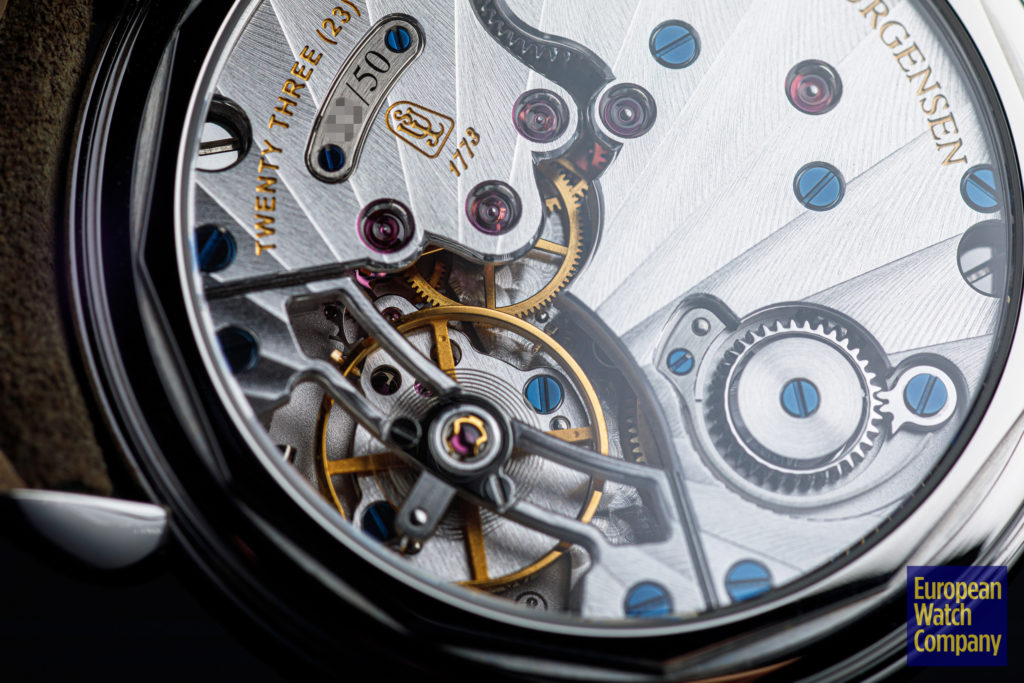 One element of this watch that I think flies under the radar but deserves more credit is the hands and numerals. The blued steel observatory style hands are created by hand in a process that has 50 production steps and takes a full day for just one watch's handset. In addition, the domed white gold bombe style numerals are also delicately made by hand. Either or both of these could be done the "easy way" and save Urban Jürgensen a lot of time and effort with essentially no one the wiser. But the fact that they don't illustrates Urban Jürgensen's dedication to the craft.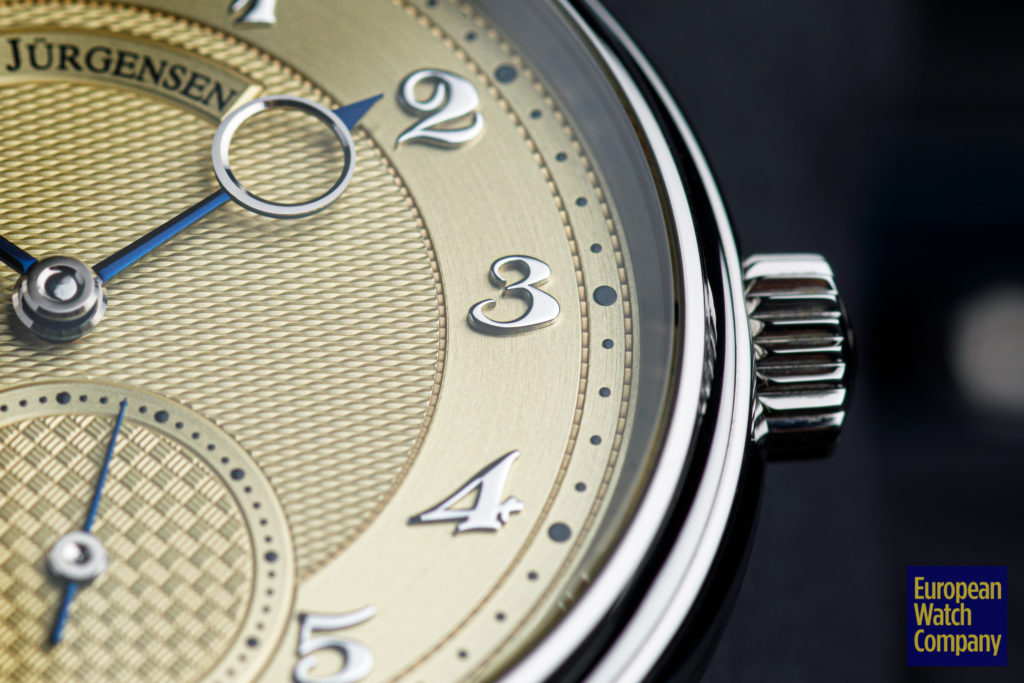 This limited edition 1140L is a watch I could gush about all day; it's an exceptional timepiece with so many layers that set it apart. The steel case makes it more versatile than the other precious metal variants, and the champagne dial stands out in the best way. Among the other variants of the 1140 this feels like the purest reference. In a watch model that is already a distillation of Urban Jügensens trademarks, this watch even more aggressively strips away the superfluous leaving only that which is worth your attention. It's a shame that the model is limited to 50 pieces but that just accentuates even more why this is such a special timepiece.