The phrase tool watch doesn't feel right to describe the A. Lange & Söhne 1815 Chronograph ref. 414.028. Yes, it's sporty and features a formidable movement; yet, it's simultaneously elegant, sophisticated, and devilishly charming.  A. Lange & Söhne's 1815 Chronograph features a stunning black dial with white painted Arabic numerals framed by an 18k white gold case. It's slim and manageable, at 39.5mm in diameter and 10.8mm thick. The manual calibre L951.1 movement, which includes a flyback function, is visible through the exhibition caseback. In this article, we'll be exploring where this watch comes from, why it's so special, and precisely what makes it tick.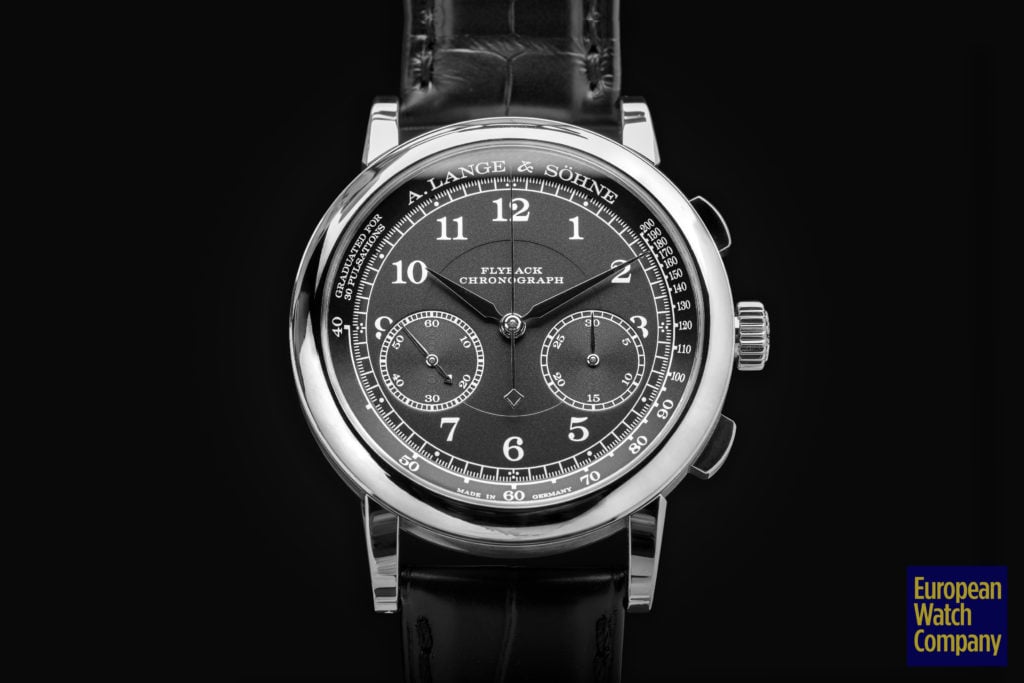 In order to understand the A. Lange & Söhne's 1815 Chronograph, you should be aware of the Datograph. For many, the Datograph is the ultimate A. Lange & Söhne chronograph. The watch, launched in 1999, set a new standard for high-end, in-house chronograph movements. Debuting just five years after the company relaunched in 1994, it played an important role in attracting the attention of haute horology collectors to Lange.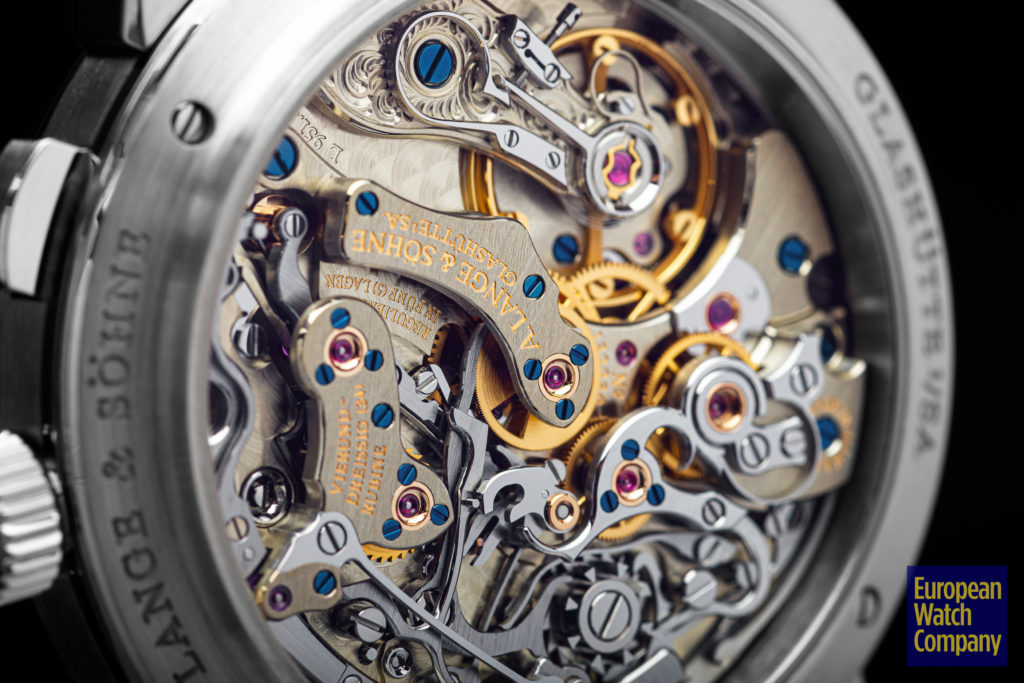 What most people love about the Datograph is the pairing of such elegant design with a remarkably impressive movement. Still, the sizing of these watches can feel bulky on some wrists. For this reason, many prefer the A. Lange & Söhne's 1815 Chronograph. The 1815 features the same powerful movement as the Datograph but fits it into a more manageable case size. The watch is 1.5mm thinner than its Datograph counterpart. This was accomplished in large part by the removal of the date complication. And, since you obviously can't have a Datograph without a date, 2004 saw the release of the 1815.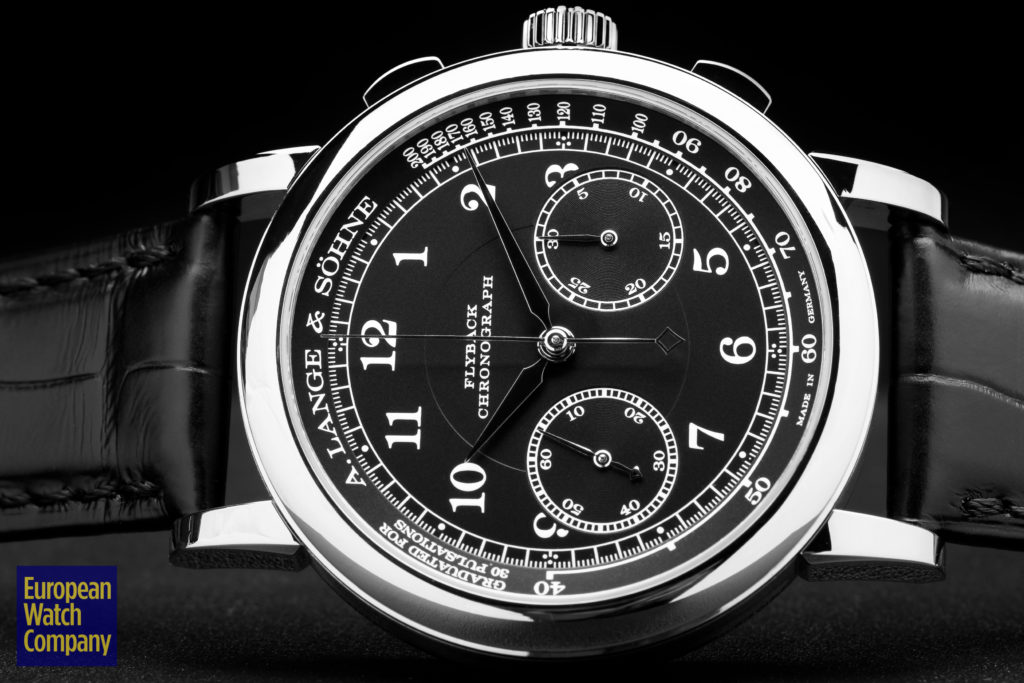 The original 1815 Chronograph from the early 2000s featured a silver pulsation dial with a white gold case or a black pulsation dial with a rose gold case. A pulsation scale on a chronograph suggests a use other than auto or yacht racing; instead, this register is made with cardiology in mind. It makes it easy for the wearer—perhaps a medical practitioner—to use the chronograph to measure a human heartbeat. It's fairly simple to use. As with most pulsometric scales, the original 1815 dial was graduated for 30 pulsations. You take your patient's wrist and start the chronograph as you begin to count their heartbeats. You stop the timer once you've counted 30 beats, and the second hand will be pointing to the patient's heartrate.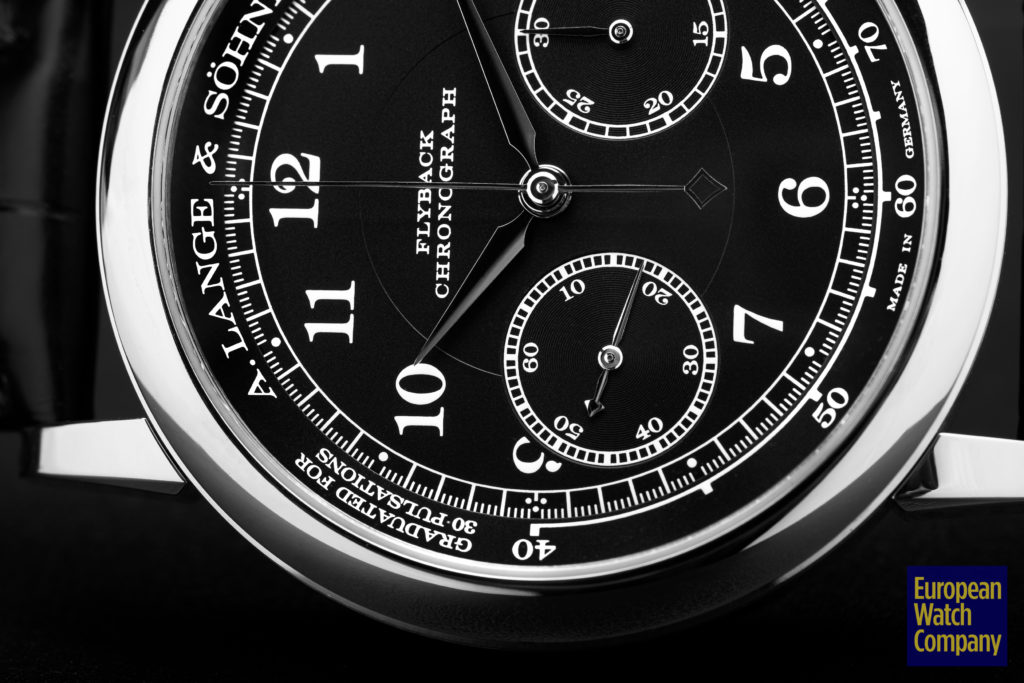 Just as many of us who wear GMTs aren't pilots, and many who wear Daytonas aren't competing in Le Mans, there is something pleasant and gratifying—if not necessarily practical—about a pulsation scale dial. But again, if you are wearing a luxury mechanical watch, you probably already realize that practicality isn't the point.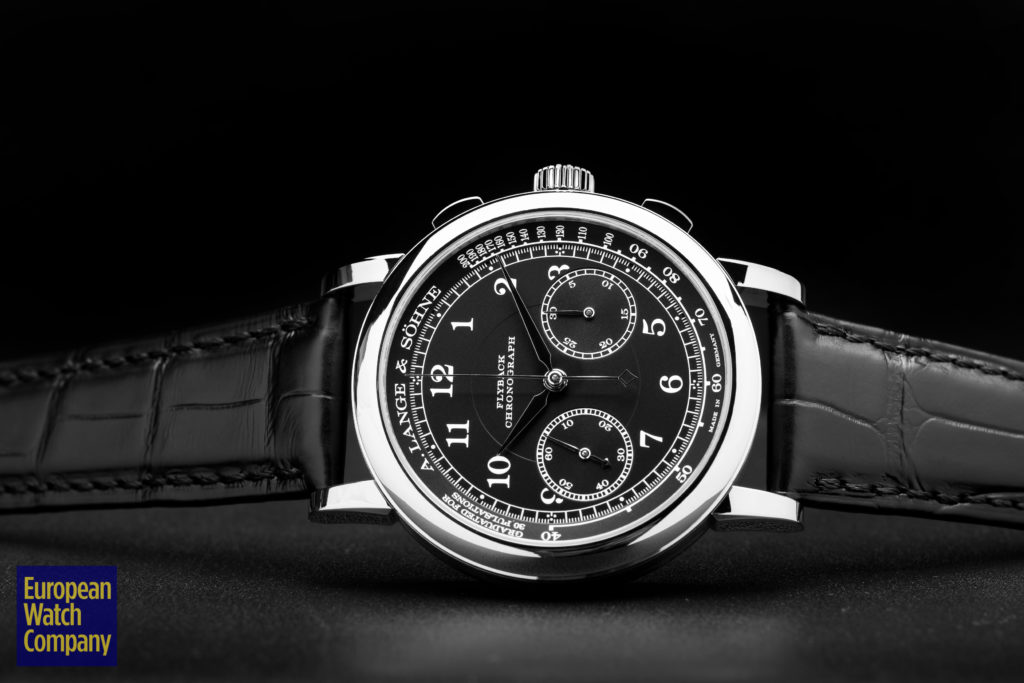 In 2010, Lange debuted a version of the 1815 Chronograph without the pulse scale, which allowed for larger chronograph sub registers and an overall less-cluttered look. This makes sense from a legibility standpoint, of course, but many felt something was lost by eliminating the charming feature—especially since there was always a nostalgic, vintage appeal to featuring a pulsometric scale in the first place. In 2015, A. Lange & Söhne remedied this by releasing a boutique-only edition of the 1815 Chronograph. It featured a blue and white dial and a restored pulsometric scale.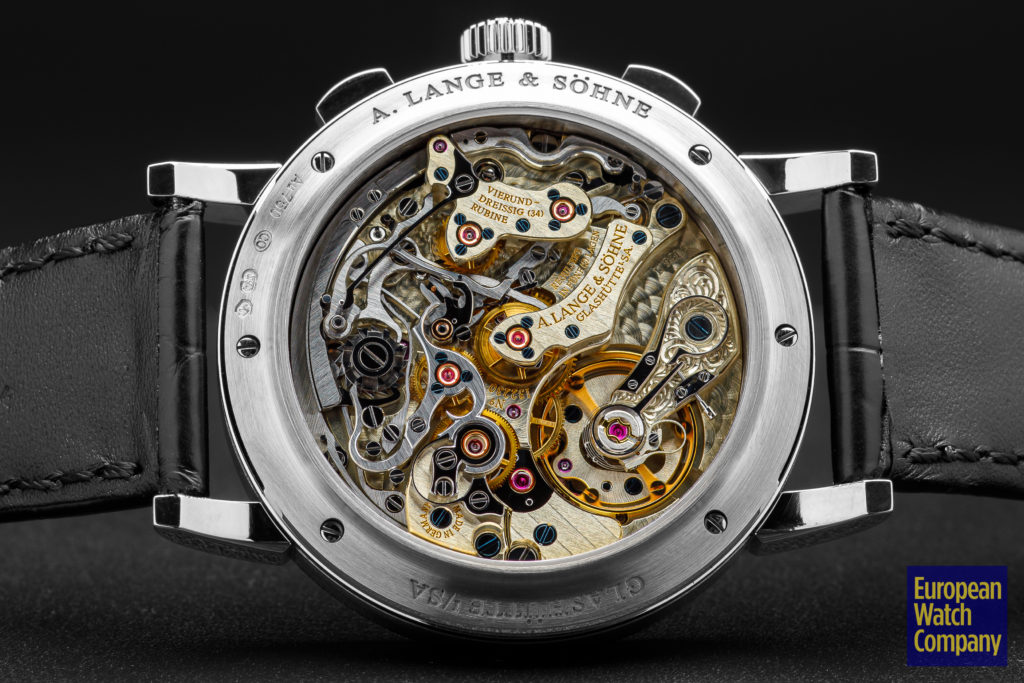 This was followed by a new 1815 Chronograph released in 2017, like the one we see in these photos, which features some of the best elements of all the watches I've mentioned so far. It boasts the delightful combination of a black dial and white metal case similar to a Datograph Up/Down; an L951.1 movement as found in the Datograph; a sleek case size; and a pulsation dial (the first time Lange has offered a black pulsation dial in a white metal case, I might add). People who love chronographs tend to have a fairly specific cocktail of personality traits. They're ambitious, maybe even a tad competitive, and love the feel of wearing a bona fide high-precision tool watch. Still, wearing a luxury timepiece will always be a fashion statement, too. The A. Lange & Söhne 1815 Chronograph speaks to all of these qualities in a wearer's persona, and, perhaps better than some of its obvious competitors, it exhibits effortless style and sophistication alongside its inherent sportiness.