If there's one thing that European Watch Company can impart on anyone getting into the collecting hobby, it's that watch collecting is about the people and the stories as much as it is about the watches themselves. We can wax poetic about a particular model or reference for days on end, but the stories that really resonate and draw us together as a community are the stories of the individual collecting journey. The stories of what got us into the hobby, the quest for a particular reference, or even the tales from the minds behind our favorite watches are the thread that create the fabric of the community more than any piece of metal and gears can.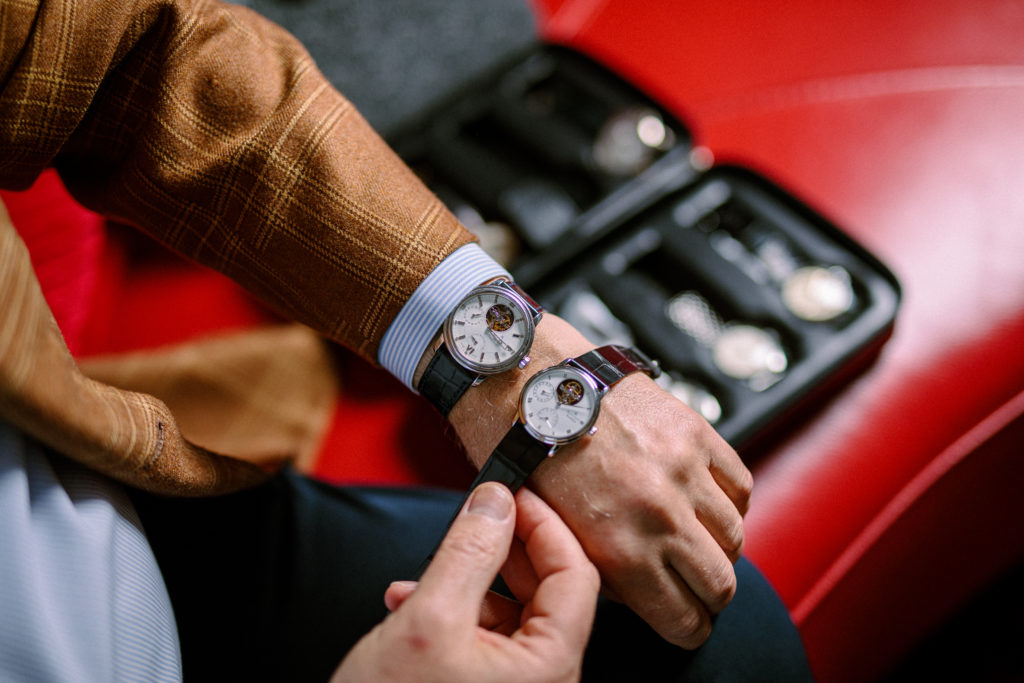 With that in mind, we've opted to profile none other than Albert Ganjei himself—the man that founded European Watch Company back in 1993. Albert's quickly spun into a family owned and operated business that continues to flourish to this day. His interest in rare and highly collectible timepieces played a crucial role in directing the business, and cemented European Watch Company as an invaluable resource for watch collectors around the globe.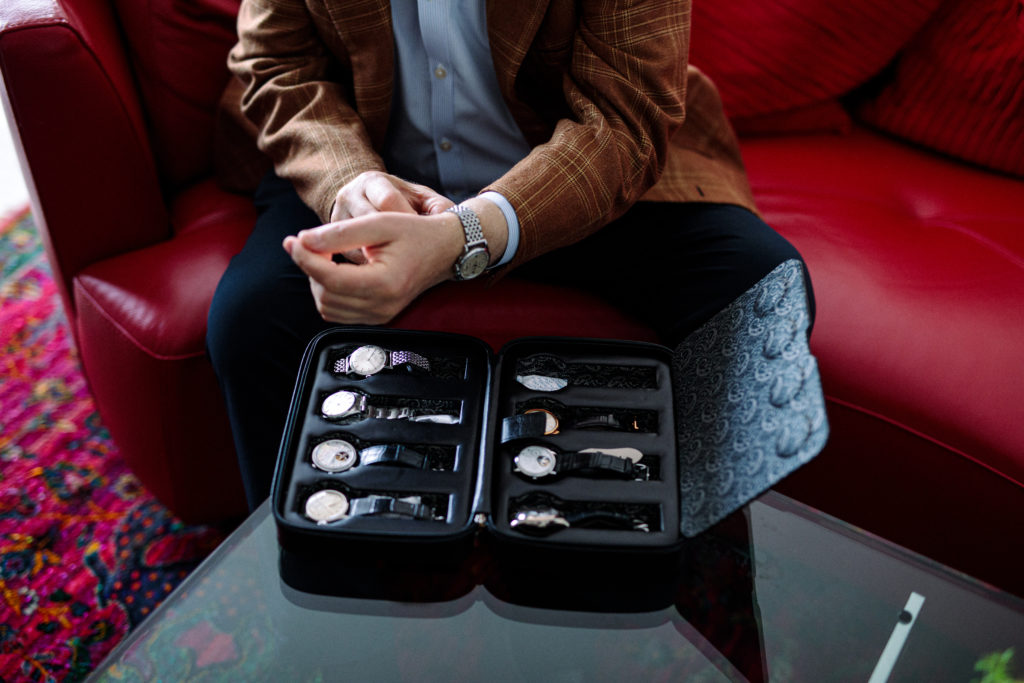 In the coming weeks, we will be taking a deeper dive into the core of Albert's personal collection, but to kick the story off properly it seemed fitting to provide a bit of backstory as to how Albert got into the world of watches in the first place. This is what he had to say:
I grew up a simple youth. I wasn't really a nerd, but I was interested in making things by hand including model airplanes, speaker boxes, radio transmitters, etc. I was in charge of the chemistry lab in school, and I ended up taking 6 years of Chemistry, 6 years of Physics, and Mechanics in high school.
After finishing college—graduating with a double major in civil engineering and architecture—I started working in a construction company, building all sorts of buildings from factories, to high rises, to private villas.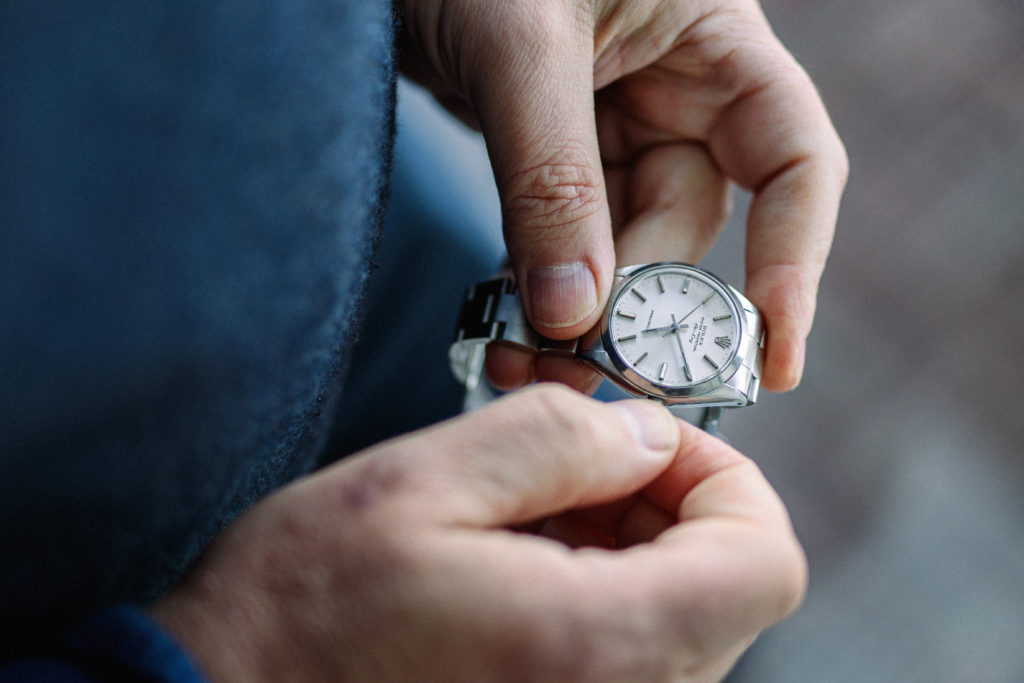 The first person who really introduced me to the finer things in life was my boss. He wore a two-tone Rolex Datejust, and was bragging about it all the time. His introducing me to the finer things in life led me to discover the craftsmanship that could go into quality menswear. Before long I found myself occasionally wearing an alligator belt, custom made shirts, bespoke suits, and so forth. Later, after getting my degree in computer science, I moved to the Boston area to work in a research company at the Air Force Geophysical Laboratory around the 128 belt. It was around that time that I was able to afford my first Rolex—an Air King, to be precise.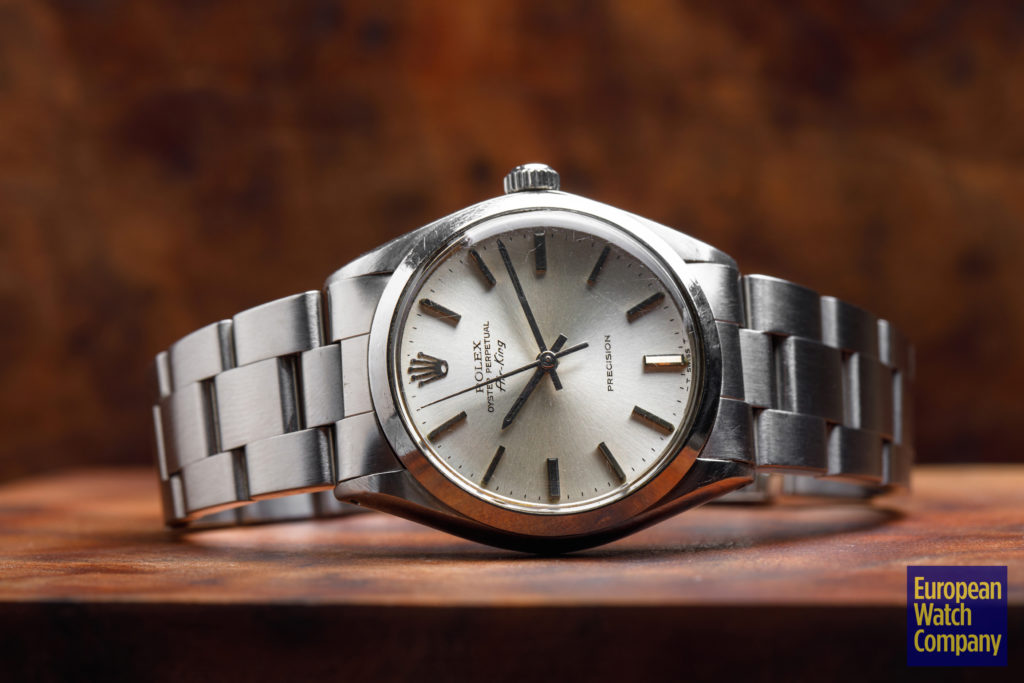 From there I went to Computervision, where I first designed and wrote CAD software for piping applications, and then later moved to the CAM division, writing multi-axis milling machine software. My first contact with the watch industry itself was a trip to Geneva to sell software to (if I am not mistaken, Piaget) After that first trip, I began scheduling my business trips to attend the Basel fair every year I could. I first opened European Watch Company on Newbury Street in 1993, initially run by a manager while I finished out my corporate career.
11 years ago now, my son Joshua joined the business with the enthusiasm and talent needed to push the business forward. At present, Joshua is managing sales, marketing, and advertising for European Watch Company, while I keep eyes on the financials and sales management, all while ensuring our longstanding standards of quality are maintained. It's funny, when Joshua entered the business, many knew him as "Albert's son". These days, especially with newer clients, I'm seen as "Joshua's father". This is one of the greatest pleasures in life—to see your children succeed. My wife Caroline and I are blessed with three children. Joshua is our oldest, Allen is in Medical school, and our youngest son David just got his Master's degree in finance, looking for his dream job in the big city.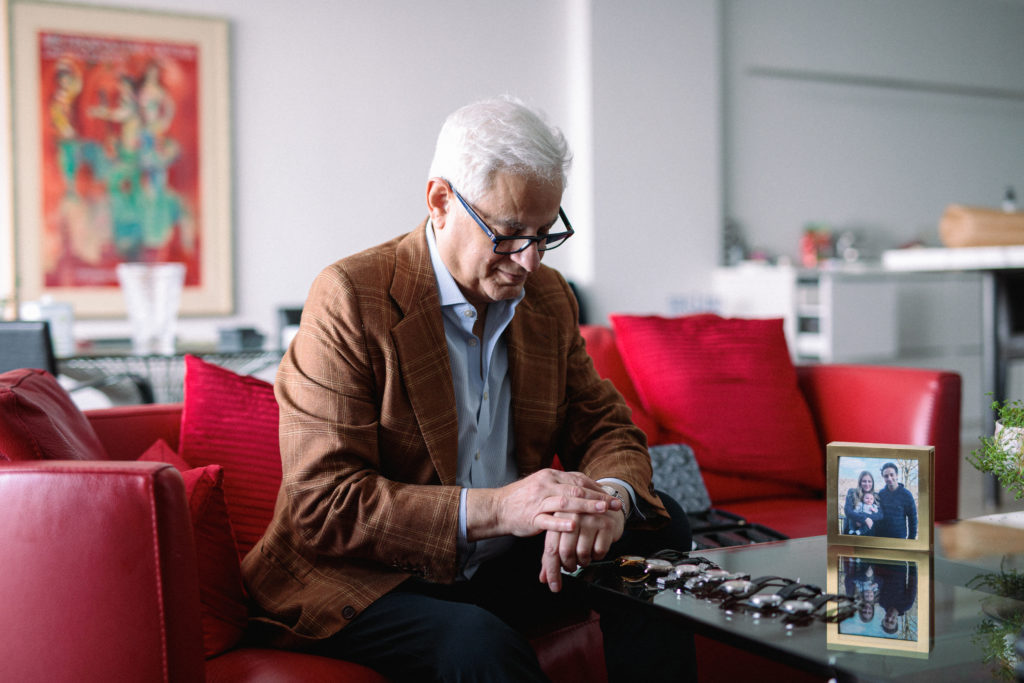 If there's one lesson I learned from graduating from business school at Harvard University, it's the fact that the size of a company and its annual revenue have nothing to do with either personal or corporate success. My mission has been to keep the European Watch Company a private family business, and stay away from getting bigger by mergers and acquisitions. The weight of every watch sold from this company has my name on it, and the way we treat our customers and friends encourages me not to look at the bottom profit line. Above all else, integrity is key, and without integrity we wouldn't have the reputation we've faithfully maintained for 28 years.
To speak of my personal collecting habits, I have always had several watches in my collection including many fine pocket watches that I still hold on to and cherish. I also collect fine art, with some of my main acquisitions being an assortment of fine prints by the Dutch graphic artist M.C Escher, consisting of 9 examples; this collection was at one time on loan to the Museum of Fine Arts in Boston where it was displayed for 6 months.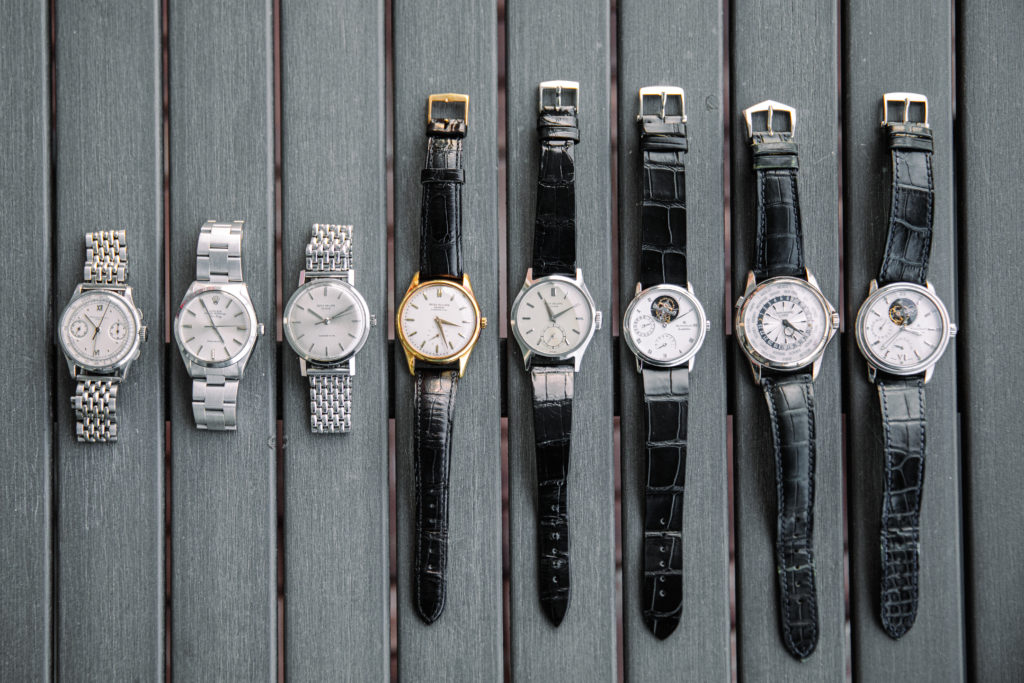 As I look out on the watch industry and collecting hobby as a whole, I see the secondary market being very strong and fairly stable given the instability seen elsewhere in the world. I remain optimistic that trends will continue to slowly move towards more limited production models and rare vintage pieces as time goes on.
As you'll see in the coming weeks, Albert's passion for watches rings as strong today as it did when he first entered the business. From complicated to classic, his watch collection spans an interesting range of models that speaks to his interests in scarcity, just as much as his fascination with engineering and micromechanics. We're honored to be presenting parts of his personal collection to our readers, and we hope you enjoy following the series.