This Patek Philippe 2526 is one of Albert Ganjei's few yellow gold watches, with most of the watches in his collection being light-colored metals. I'm not sure if that's an intentional choice or not, but if you're going to make an exception to the rule, this watch is undoubtedly worth it. The 2526 is somewhat underrated, and is truly one of the more historically important Patek Philippe references in existence. It's also a great representation of the brand, showcasing a harmonious blend of mechanical and artistic expertise. This specific watch is even further elevated by the fact that it is a first series example and has the infamously coveted Tiffany & Co stamped dial.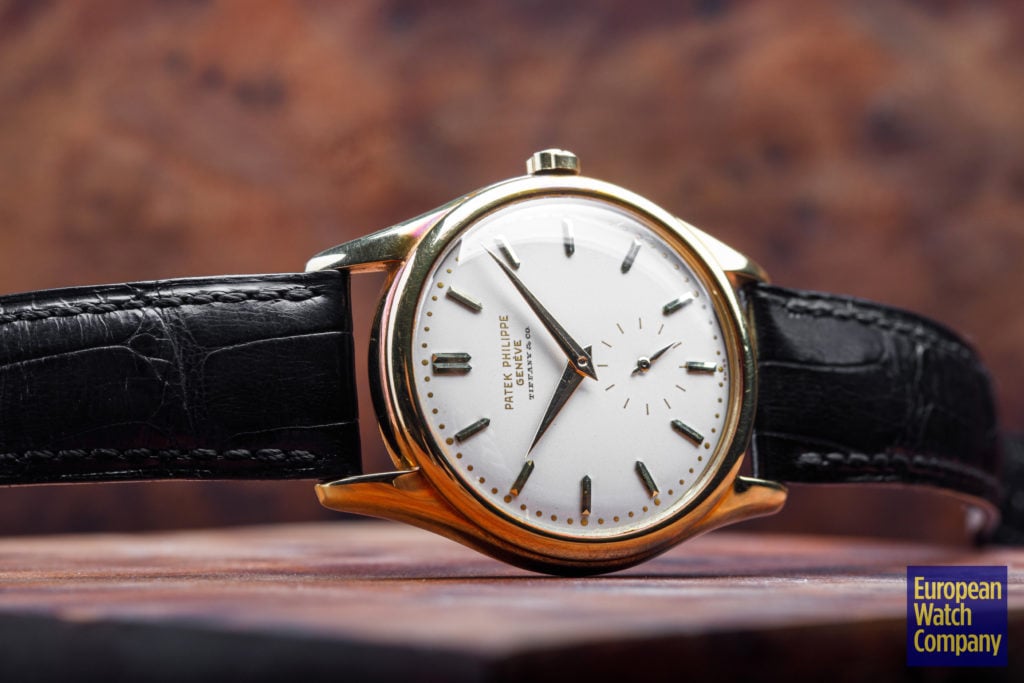 Introduced in 1953, the 2526 was billed as a modern and technically advanced watch. Though hidden behind a closed caseback, the movement inside the watch was used as a selling point in advertisements. Ads would display enlarged photos of the caliber 12-600 AT, dwarfing the pictures of the watch itself. But deservedly so, the movement inside 2526 was extremely accurate and the very first automatic caliber from Patek Philippe. In fact, the caliber 12-600 AT is often regarded as one of the finest automatic movements ever made.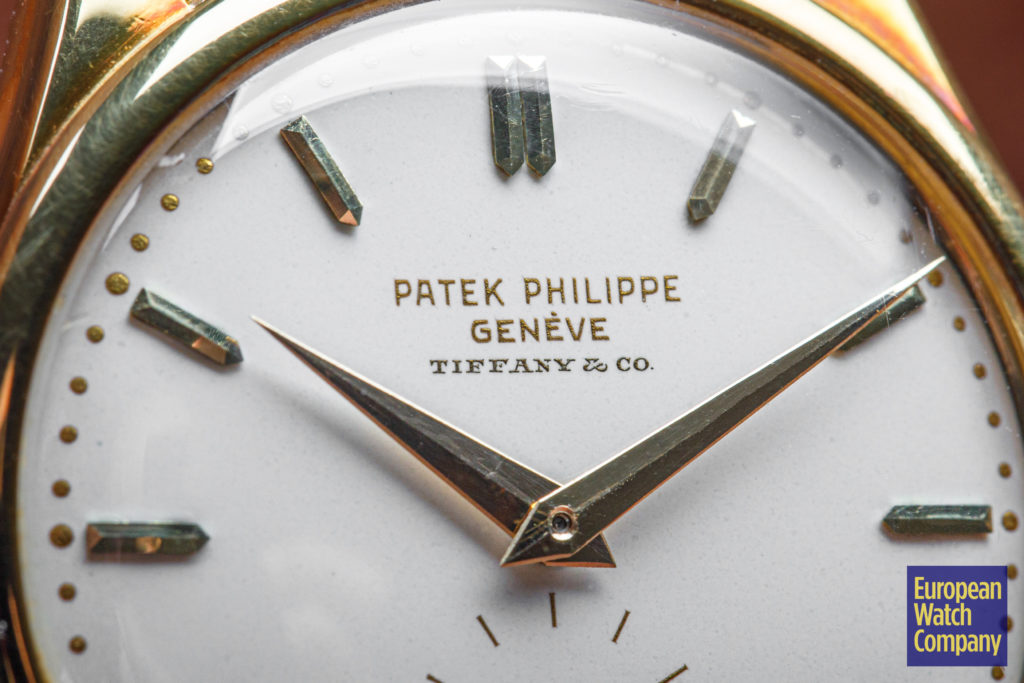 Consider that in 1953 Patek ran an ad stating, "The Patek Philippe Automatic watch is treasured for its luxurious elegance, the beauty of its lines and its enduring accuracy. With good care, and after 'personal' adjustment to your own wrist, the maximum variation is only 1 second in 24 hours." That last part warrants repeating, a maximum variation of 1 second per day. That's a mind-blowing stat, considering the watch is from 1953. By that metric, it would best some of the most advanced modern movements currently in production, but the 12-600 AT did it almost 70 years ago. Talk about being ahead of your time.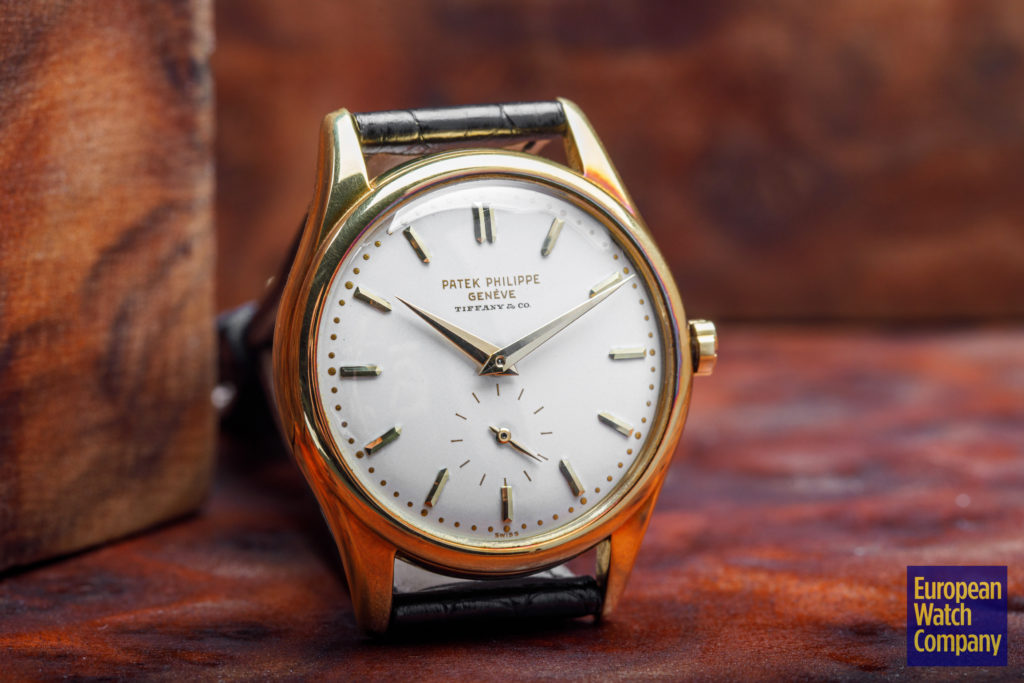 Housing this superlative movement is an 18k yellow gold Calatrava-style case. This case style is a trademark of Pateks and is iconic in the dress watch category. When I think of a dress watch, I picture the Calatrava. A couple of details to note are the charming double "P" crown and the screw-down caseback. The double "P" is one of my favorite details on the watch. It's such a quirky design choice and is a detail you would never find on a modern Patek. The screw-down caseback—while ubiquitous now —was quite innovative for the time. It helped make the 2526 one of the earliest water-resistant Patek Philippe references.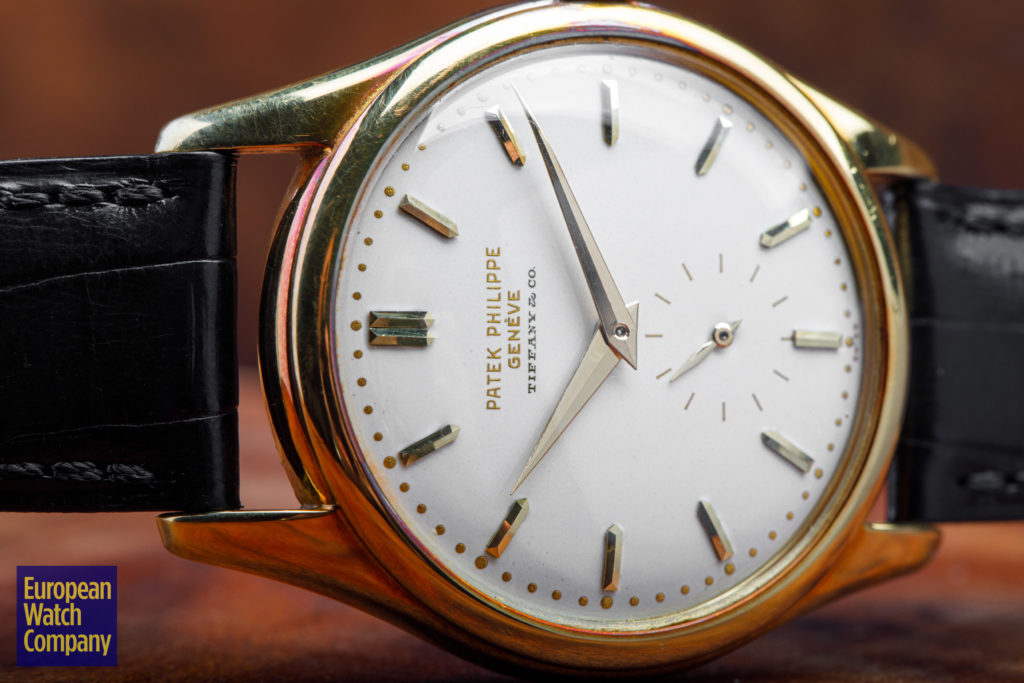 With the movement and case alone, Patek could have phoned in the dial and still had an exceptional timepiece that would likely still be very collectible. But that's not Patek's style, and the dial on this watch is stunning. It's a beautiful cream-colored twice-baked enamel. The color and subtle sheen of the dial are timeless and really draw you to the watch. The historical importance and movement are obviously important traits of this timepiece, but you can't see them with the naked eye. The dial is what brings you in to learn more. Unfortunately for watch fans, enamel dials are relatively rare, especially on regular production watches like the 2526. This example is thankfully in fantastic condition, and because enamel doesn't show patina, you can enjoy its color and sheen just as it was decades ago.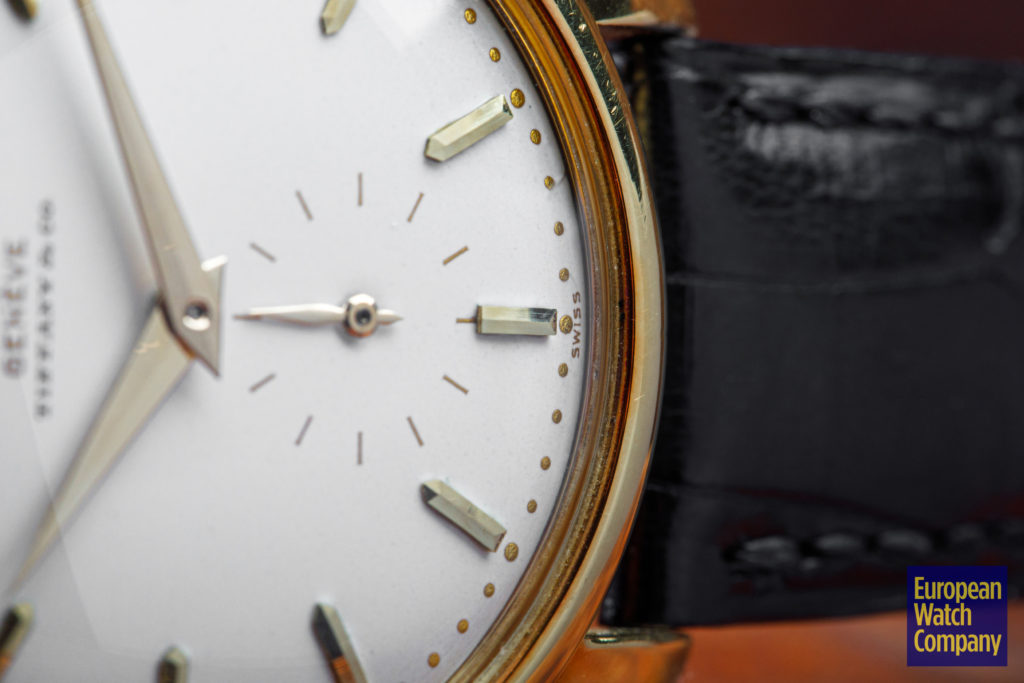 The hardware on the dial is minimal but impactful. There are hand-painted gold circles on the outside permitter at five-minute intervals, boat-shaped faceted indices at the hours, sharp dauphine hour and minute hands, as well as a gold, leaf-shaped, running seconds hand in a sub-dial above six o'clock. It's a simple but refined layout, and because the hands and indices are expertly finished with sharp facets, the legibility and light play are exceptional. As I touched on earlier, however, there is a bit of an elephant on the dial. This 2526 has the rare and coveted Tiffany & Co stamp. While the Tiffany stamp on any Patek is highly desirable, having it on this example, in particular, takes it to another level. This is a first series variant of an already rare reference, and because the enamel is more fragile than a traditional metal dial, this watch is a bit of an endangered species. A good hard knock or drop and that beautiful enamel could be damaged beyond repair. Seeing a first series, Tiffany stamped 2526 in this kind of condition is very special.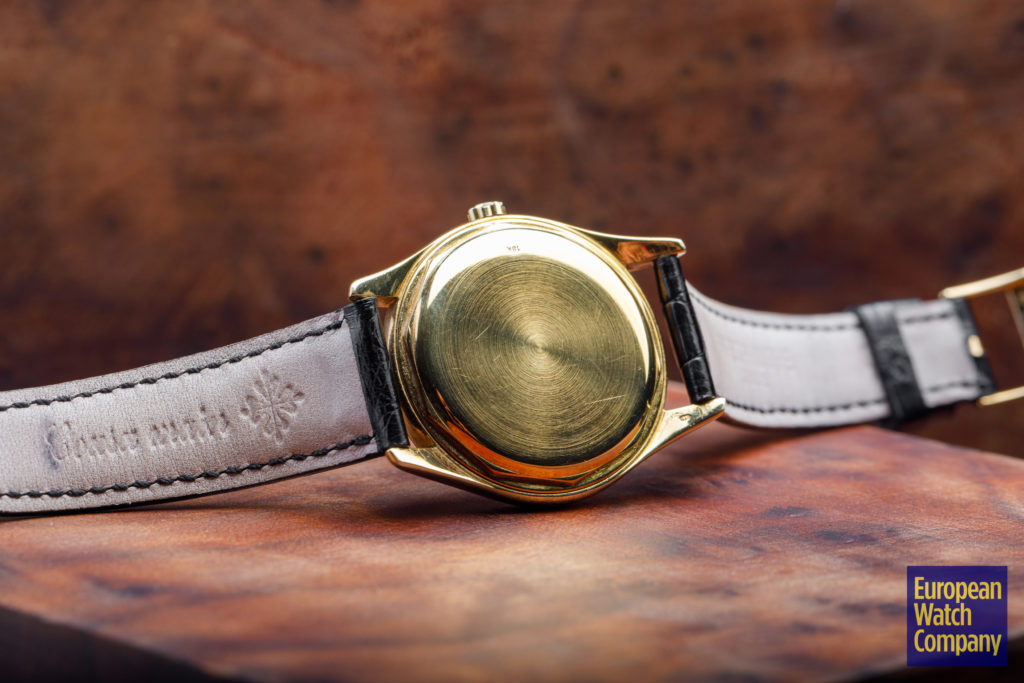 This watch is not just a great timepiece it's practically a piece of horological scholarship, and I'm glad Albert chose to share it as part of his collection. The fact that he has this watch tells you a lot about him as a collector. It's not a watch you'll see all over Instagram or on the wrist of celebrities in magazines. But despite the lack of celebrity endorsement, this is a significant watch in Patek Philippe's history, and it illustrates what the brand does best. It combines thigh highest levels of mechanical innovation with art. I told you the man had some heavy hitters in his collection; this 2526 might be his Mike Tyson.