It's fitting to celebrate the end of an era—we do so when we attend funerals; we do so when we watch the epic series finale of a television show. Today, we'll check out a watch whose very existence marked the end of a formative era for its creator: the F.P. Journe Chronomètre à Résonance "Final Edition".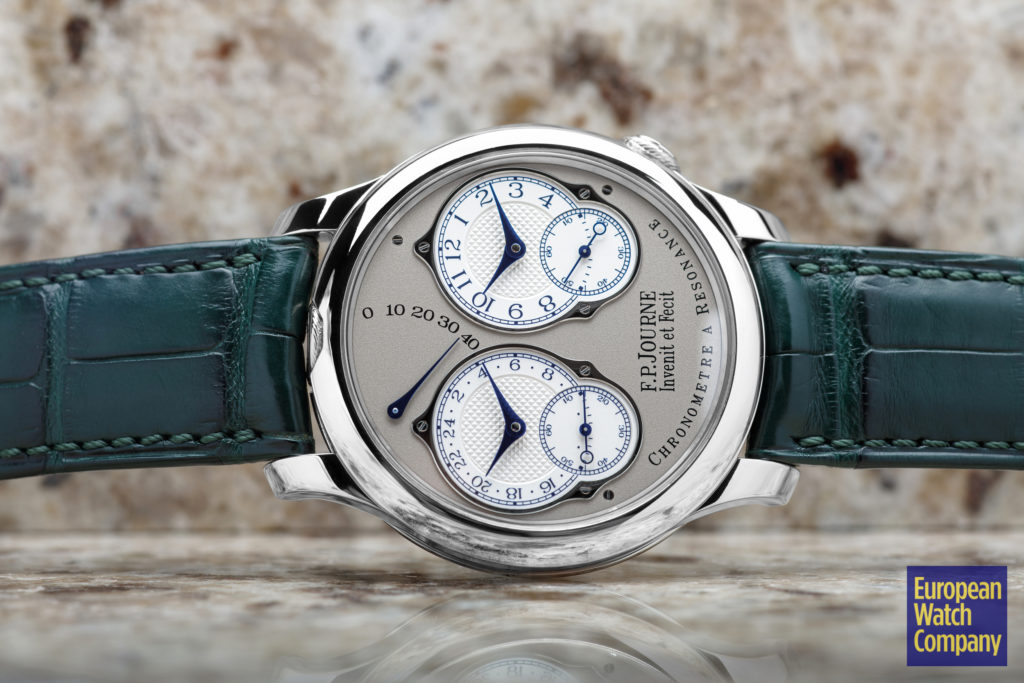 The "Final Edition" of the Chronomètre à Résonance celebrates the grand finale of F.P. Journe's legendary Résonance after 20 years in production. The special edition watch we're looking at today was produced for just a single year in 2019. It features a dual time zone layout with a 24-hour display paired with a 12-hour display. The symmetry of the dial, the elegant blued hands, and the distinct blend of sophistication and boundary-defying artistry are unmistakably F.P. Journe. First, let's refresh ourselves on the history this watch serves to punctuate; then let's go deep on the watch itself.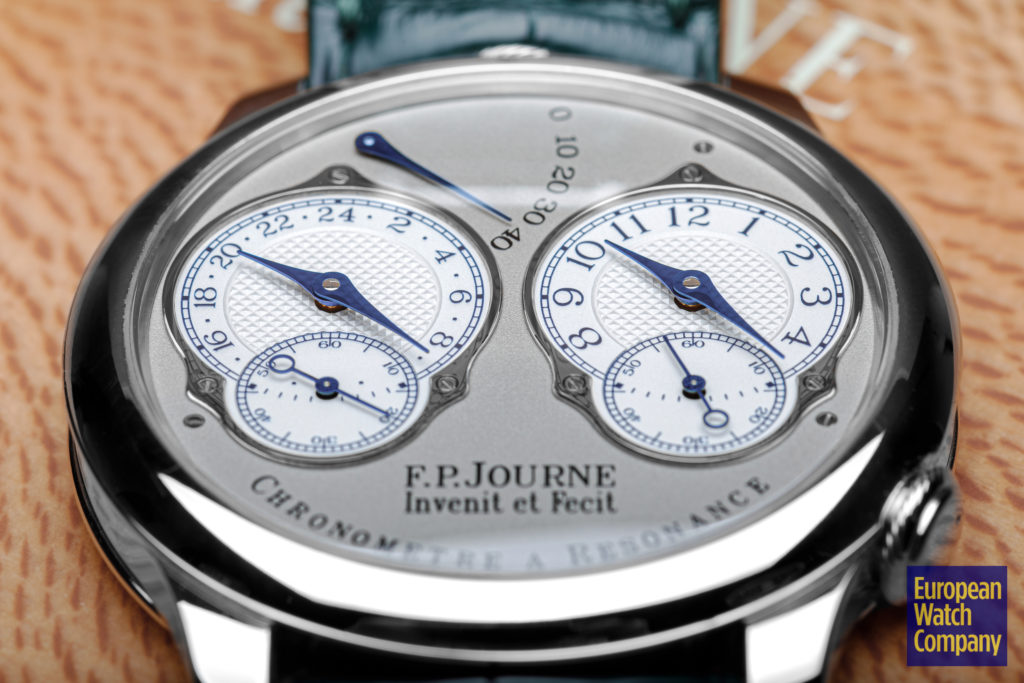 In 2000, Journe released the original Chronomètre à Résonance. To this day, the watch represents what many people think of when they imagine one of Journe's watches. The timepiece gets its name from a unique mechanical property it utilizes: resonance. It's a bit of horological theory that has its roots in 17th-century clock making. The idea behind it is basically this: if two oscillators that share an identical natural resonating frequency beat in close proximity to one another, they will sync up with each other almost as if by magic, with no mechanical link between the two. As you might recall from our article on The Audemars Piguet Royal Oak Double Balance Wheel Openworked ref. 15407ST, there is great value to having two oscillators working as a team. Similarly, having two oscillators joined together by resonance allows each to account for deviations in the other. This results in a more-steady rate, and therefore—drumroll, please—a more precise watch.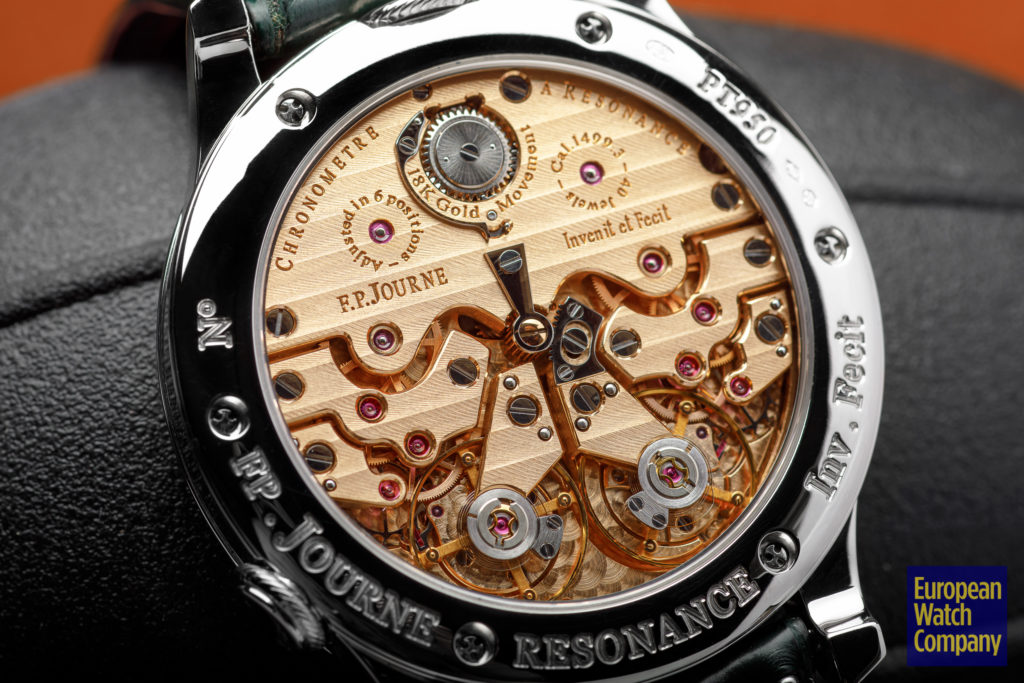 All of that may (sort of) make sense to you on paper. Executing a resonance watch, though, is some of the most painstaking work in the art of watchmaking. And if you know anything about watchmaking, you know that's really saying something. Breguet famously experimented with the idea. Among the biggest challenges for watchmakers hoping to employ resonance is that the oscillators must be adjusted against each other to keep a very close frequency, or the whole thing doesn't work. In short, the idea of implementing resonance as a means of making a more accurate watch is very ambitious, very, horologically nerdy, and therefore, very F.P. Journe.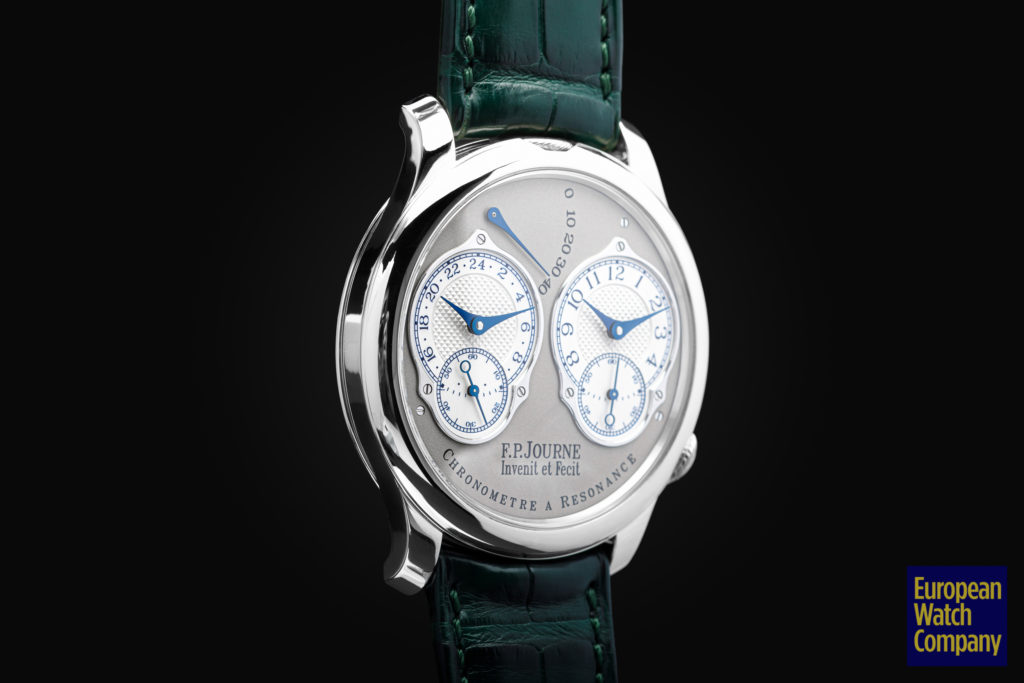 It's this incredible blend of form and function that made the Chronomètre à Résonance such an iconic part of the F.P. Journe lineup. It's also why the end of this important era in watchmaking deserved to be celebrated.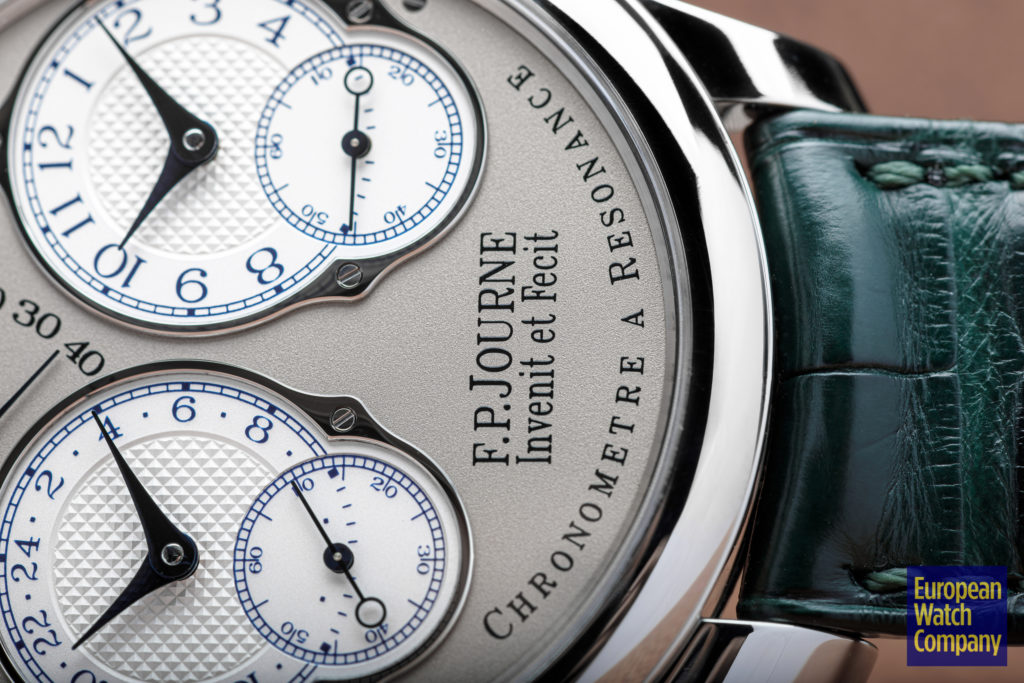 With that history lesson out of the way, let's dive into the watch that Journe created to mark this important passage. During the single year—2019—that the watch was produced, it was available in either platinum or rose gold. The case is a comfortable 40mm in diameter and powered by the Caliber 1499.3. The dial offers a pleasing sense of symmetry between the two time registers. On the left is a traditional hour-and-minute hand displayed using a 24-hour scale. Nested within is a seconds subdial. On the righthand side is a nearly identical time display that uses a 12-hour timescale. Up above and to the left of these dials is a power reserve indicator, which maxes out at 40 hours. The watch makes for a proud travel companion, helping you keep track of the time in two time zones at once, and using unique timescales on each side of the dial to help you distinguish one from the other.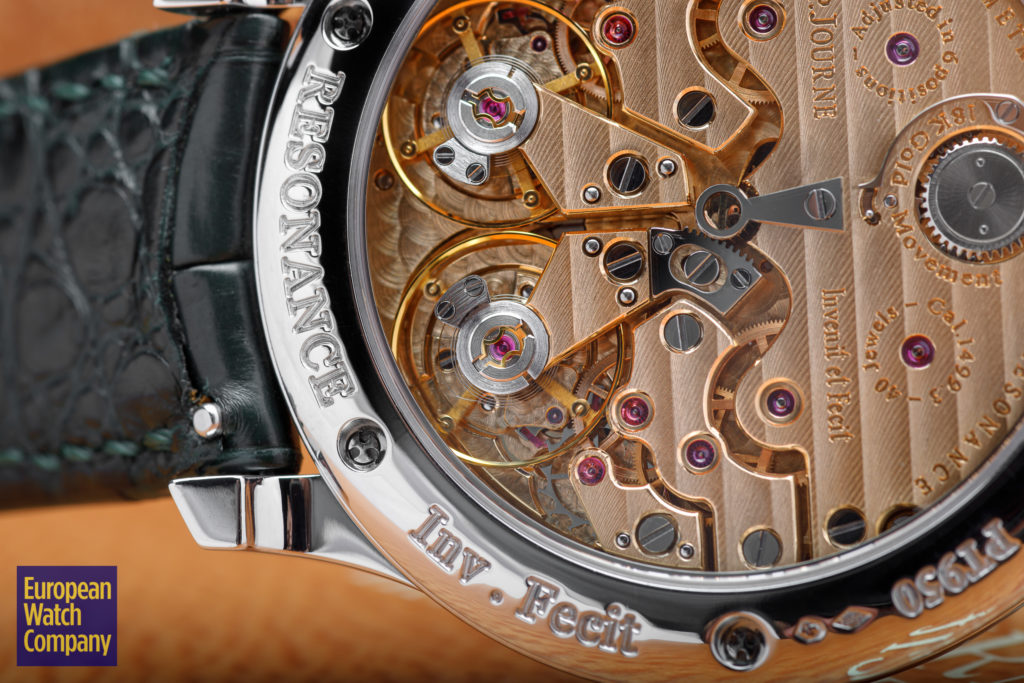 The magic of the Caliber 1499.3, of course, is its resonance-powered, double-oscillator design, but there's plenty more to it than that. Built in-house by Journe, the movement supports the dual hours, minutes, seconds along with the power reserve indicator. The manual-wind calibre is 32.6mm in diameter and 4.2 mm thick, featuring 36 jewels and 286 total components. It beats at 3 Hz or 21,600 vph. This beautifully-finished movement celebrates symmetry as much as the dial does, with those two oscillators in clear view through the exhibition caseback.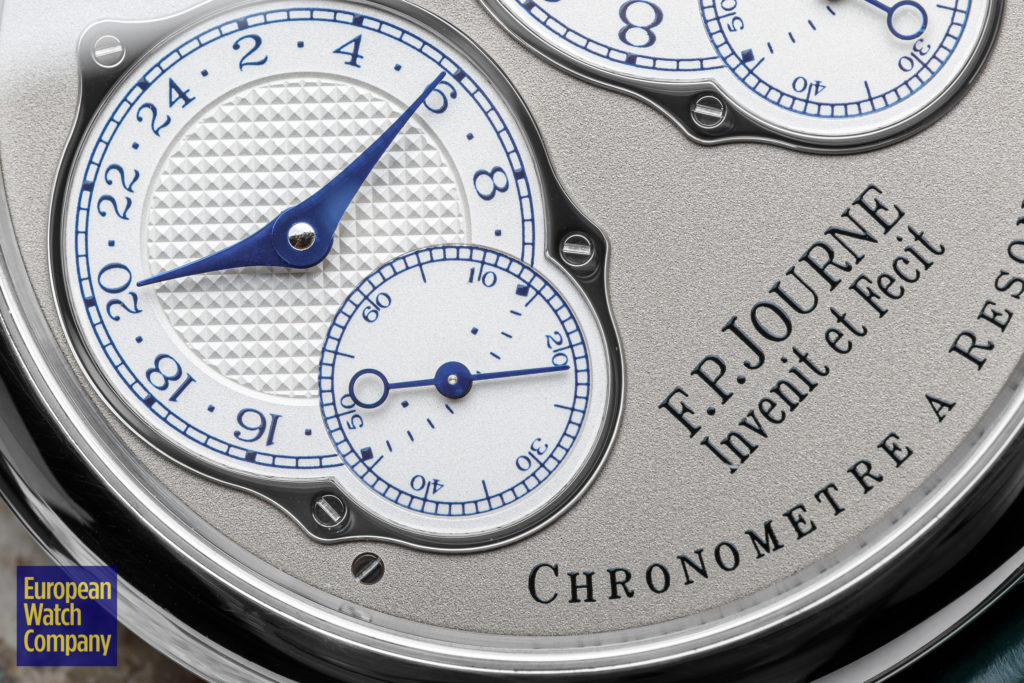 Many of the watches we talk about here on The Collective have a relationship with the past. This watch in particular, though, has a complicated and fascinating bond with history—both the history of the brand and the history of watchmaking itself. It celebrates an important milestone in the story of a legendary manufacture. It commemorates an achievement two decades in the making, and stylishly concludes a line of beautiful and varied watches. Perhaps more importantly, it is a watch that, Janus-like, looks both to the centuries old challenges of horology as well as to the future of watchmaking. Anyone with a love of history, a passion for the art of telling time, and a philosophy that involves honoring the past without getting mired in it, would do well to have this watch on their wrist.