I've covered a lot of innovative watches on the collective, real works of art that represent the best examples of what exceptional watchmaking looks like. The F.P. Journe Élégante is a watch that I would put in this category. Now, if you know anything about F.P. Journe, that statement isn't surprising, but when I tell you that the Élégante is a quartz watch, then you might raise an eyebrow. Before you write off this battery-powered timepiece have faith, F.P. Journe is incapable of producing a subpar watch, and this is unlike any quartz watch you've ever seen.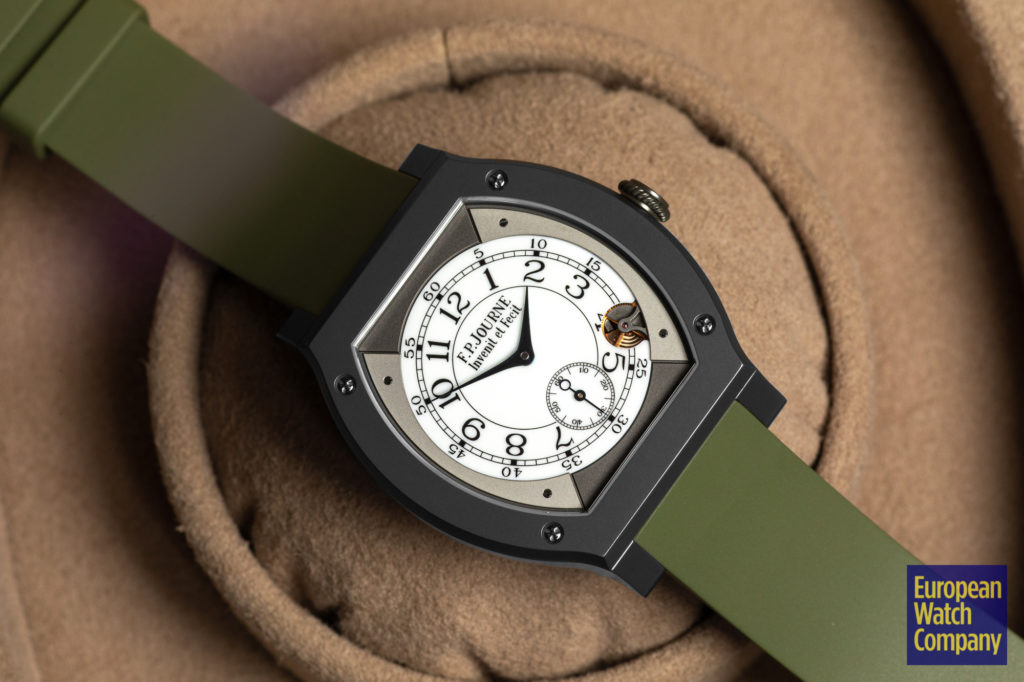 The Élégante was born from a conversation with some watch collectors and their wives. The women lamented that while Journe made beautiful watches for men, he hadn't built any watches for women. His research into what would make a great women's watch ultimately led him to realize it would need to be quartz, and he set out to completely rethink both quartz and women's watches.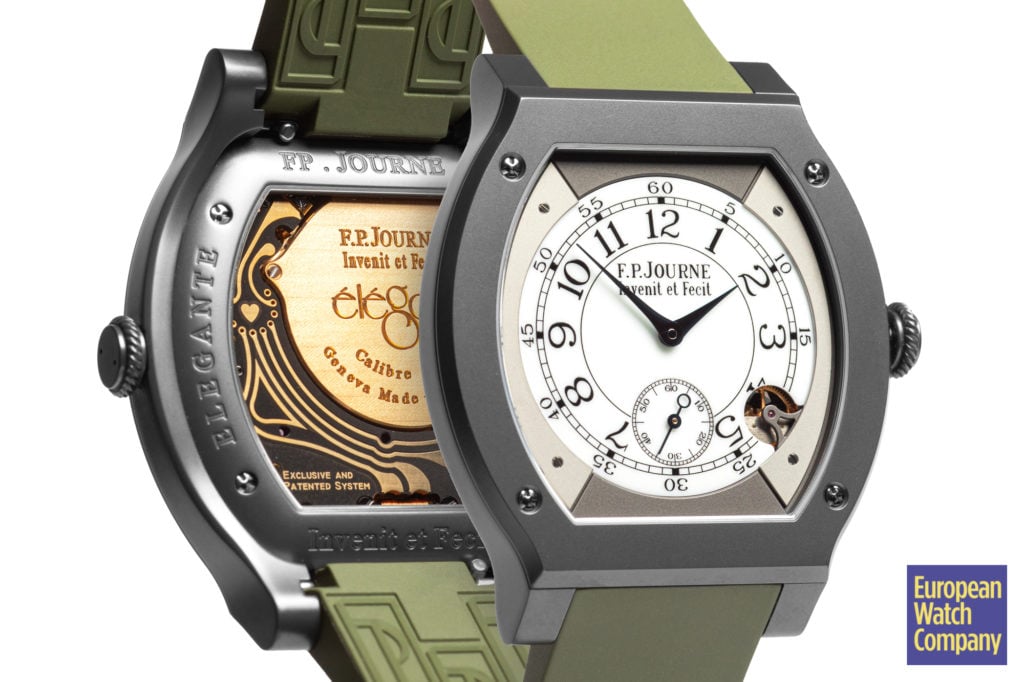 A fundamental problem with quartz watches is battery life; usually, it only lasted around 2-3 years. They also typically lack the artisanal flair of a mechanical watch due to their, frankly, ugly movements. Journe spent about eight years working on the timepiece that would solve these problems soliciting microelectronic engineers to help him create his new innovative quartz movement. The result of this hard work is the F.P. Journe Élégante.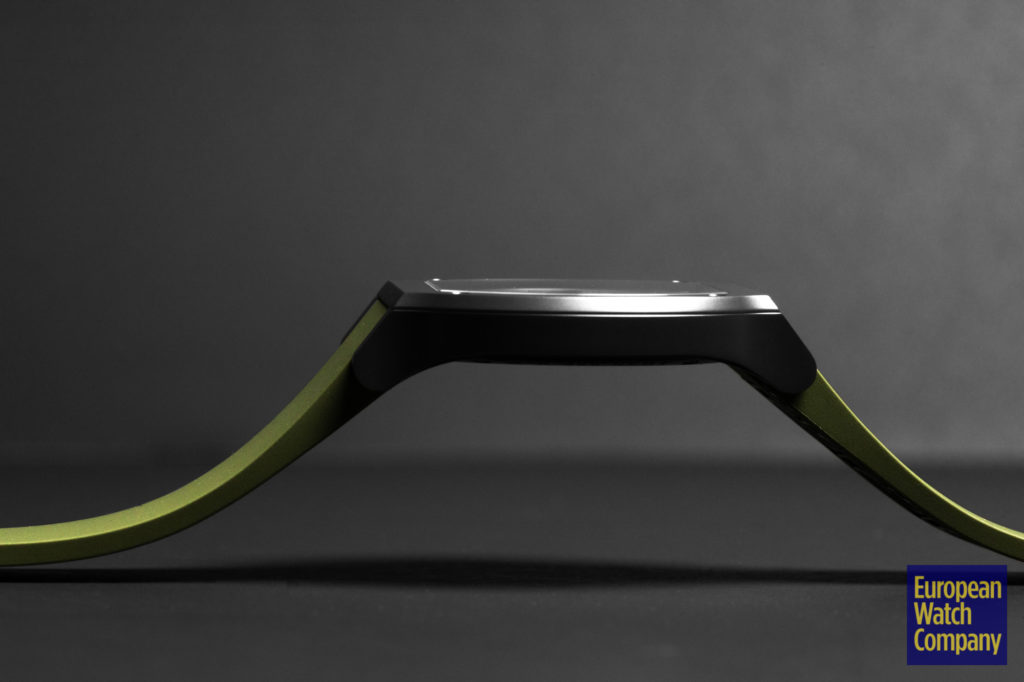 Introduced in 2014 as a sporty ladies watch, the Élégante took the Vagabond tortue case design and shrunk it down to 40x35mm and just 7.35mm thick. The Élégante's popularity subsequently inspired a men's version measuring at a slightly larger 48x40mm and 7.95mm thick. This watch here is the men's version but with an exceptionally robust case finish, the Élégante 48mm "Titalyt." The Élégante Titalyt is encased in grade five titanium that has undergone an exclusive Titalyt treatment. This means the metal has been subjected to electro-plasma oxidation, which increases the materials hardness as well as its resistance to corrosion. The Titalyt model can be distinguished from the standard titanium Élégante by its darker grey coloring. This treatment not only gives the watch a new look but further emphasizes the timepieces role as a sports watch. Add to that its fully luminous dial, and you've got a sports watch that stands out from its cohort quite nicely. When you factor in the ergonomic design, elegant style, water-resistance of 30m/100ft, and the robustness of the movement and case, the Élégante is among the most versatile watches Journe makes and strikes a great balance between sporty and chic.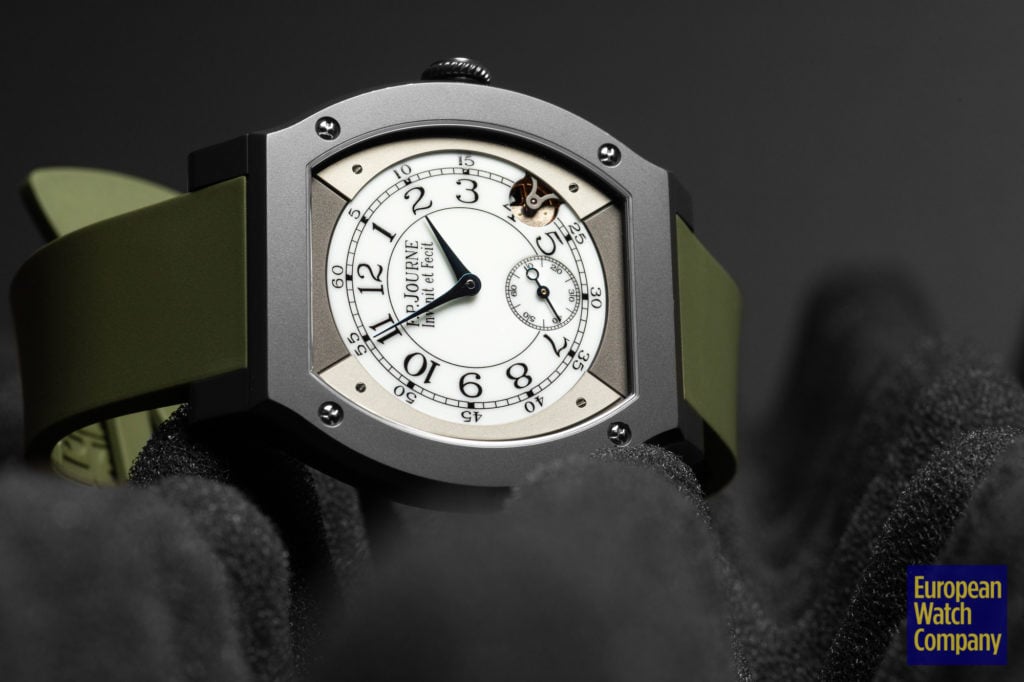 Design-wise, the Élégante is a stylish watch, but the key differentiator with this timepiece is the movement. The caliber 1210 contains multiple innovations and has a level of charm usually only found in mechanical watches. Through the transparent caseback, you can see the artfully laid out circuits and Côtes de Genève finishing on the rose gold battery cover. It's the only attractive quartz movement I've ever seen. But the caliber 1210 is not just a pretty face.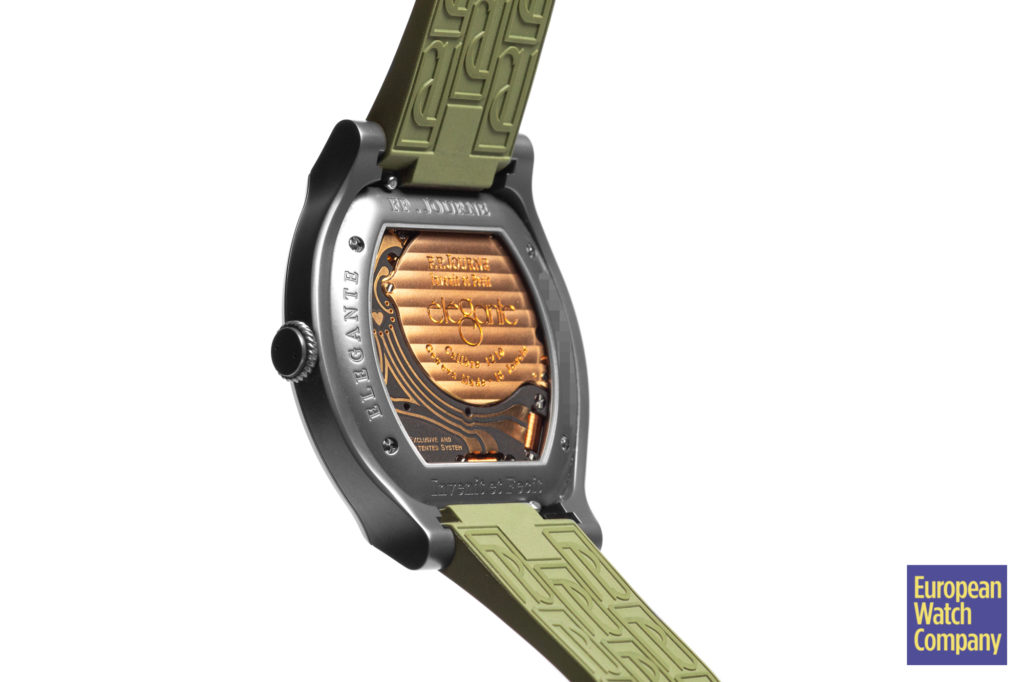 The battery life of the Élégante is an insane 8-10 years if used as a daily wearer. If utilized as a part of a collection, meaning occasional wrist time, the battery can last for up to 18 years. Considering that the watch is recommended for service every five years, this completely removes the need for the owner to worry about the battery. Clearing this battery anxiety hurdle—at least for me—removes the most significant barrier to entry when considering a quartz watch versus mechanical.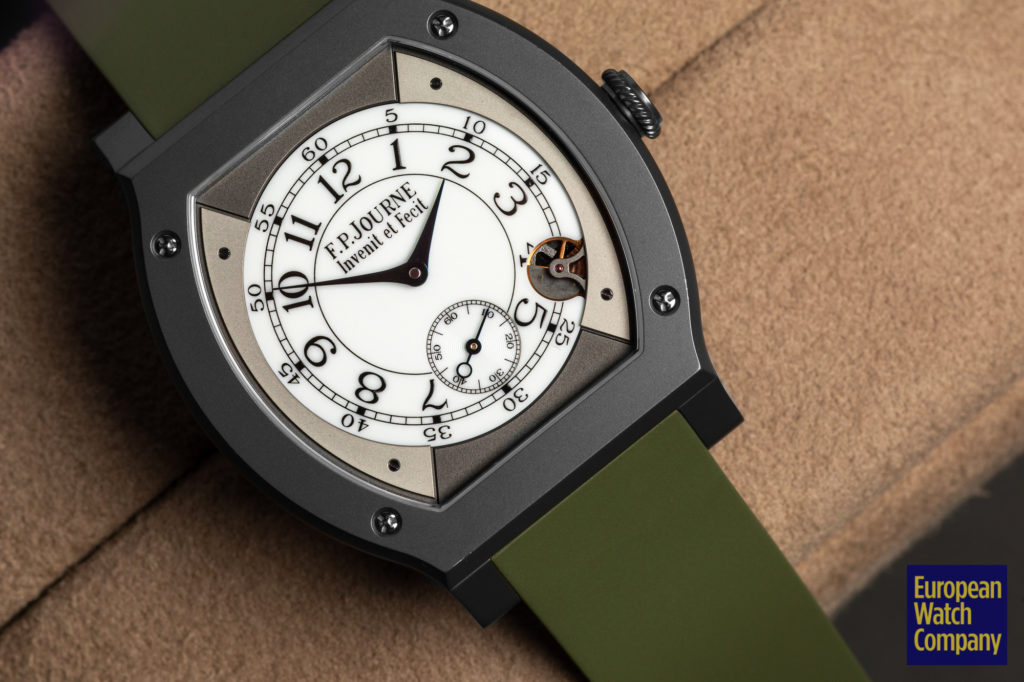 Making a quartz movement this efficient required two significant innovations. First, you'll notice when looking at the Élégante that there is a small window on the dial at four o'clock that contains what looks like a small rotor. This is a mechanical motion sensor that communicates to the movement whether the watch is being used or not. After thirty-five minutes of inactivity, the watch shuts down the hands while the microprocessor continues to track the time. This eliminates the need to power constantly moving hands and reduces the amount of energy drawn from the battery. When the watch wakes up, the hands gracefully move back to the correct position displaying the time. Watching the Élégante "wake up" is easily one of the most fun things about this watch, and I think it contributes significantly to its charm.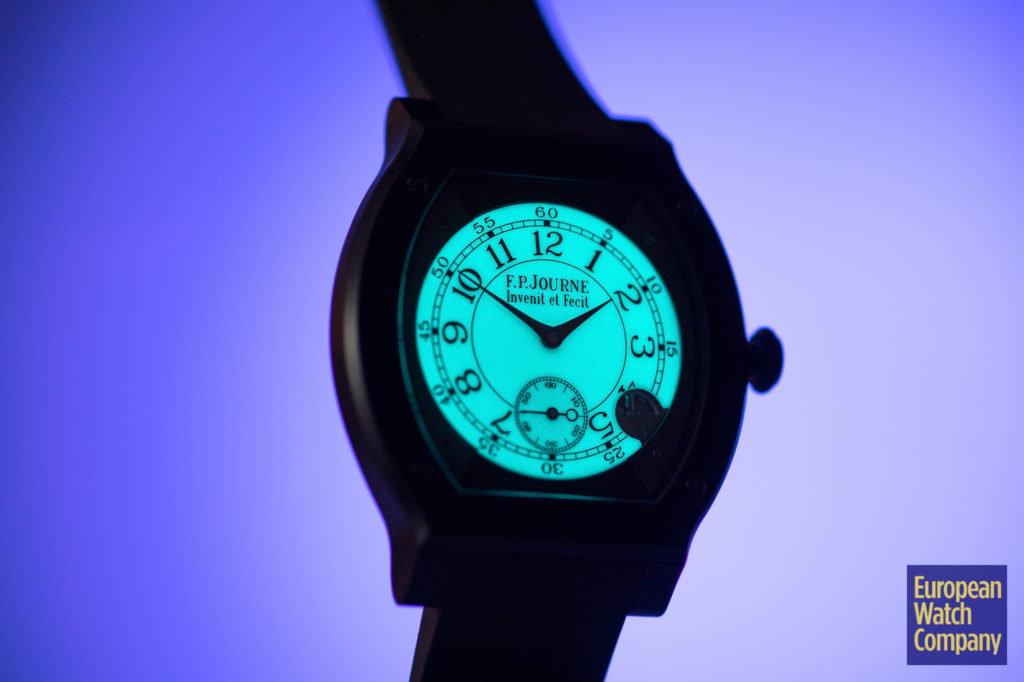 The Élégante also employs two separate motors, one for seconds, the other for hours and minutes. While two motors don't sound more efficient than one, having them reduces the friction in the gear train one would have if they were combined. Friction between gears expends energy and also requires lubricant, and because of F.P. Journes method of separating them, this watch doesn't need any. In fact, this decoupling capability is what makes its reanimation time setting so special—each hand takes the shortest route to its destination around the dial, rather than being geared together and having to rotate through several hours (like a G-Shock would, for example). It's details like this that remind you the Élégante is an F.P. Journe timepiece first and foremost, and a quartz watch second.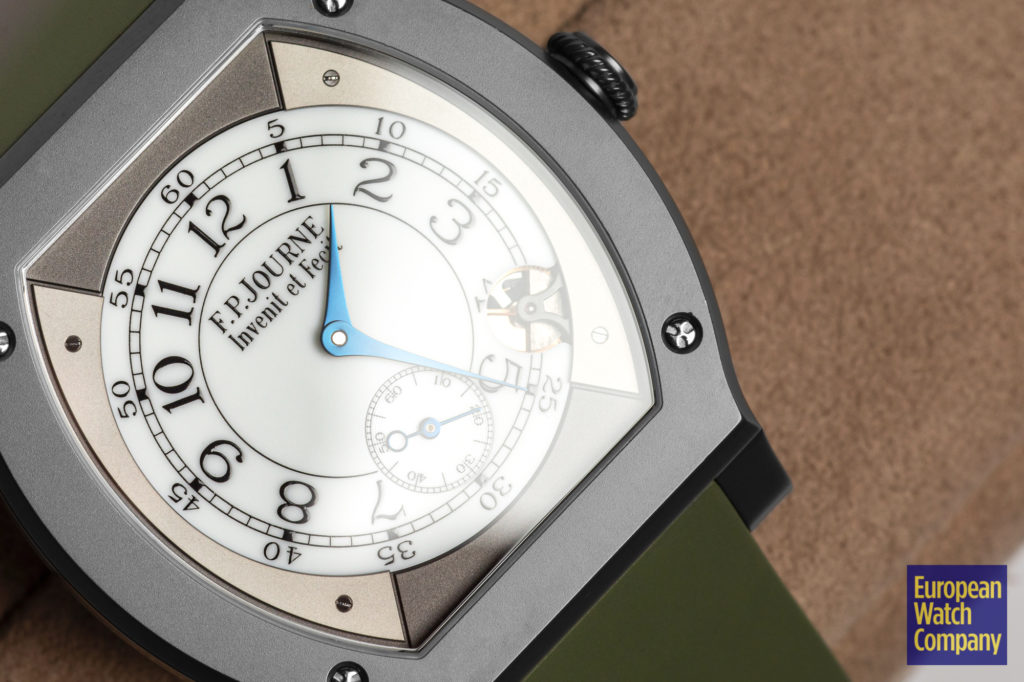 While utilizing a quartz movement may be a divisive choice, F.P. Journe happily bucks tradition to make what he believes is a watch that solves a problem. The Élégante is the ideal watch for someone who isn't hung up on mechanical versus quartz and wants a beautiful, high quality, no-fuss, accurate, and sturdy timepiece. This is exactly what the Élégante is, and with this timepiece, F.P. Journe not only made a great watch but may have reinvented the luxury quartz category as we know it.