You never know what you're going to see come through the doors of European Watch Company, and here's another wild example of that: The F.P. Journe Octa Lune Automatic France-China 50.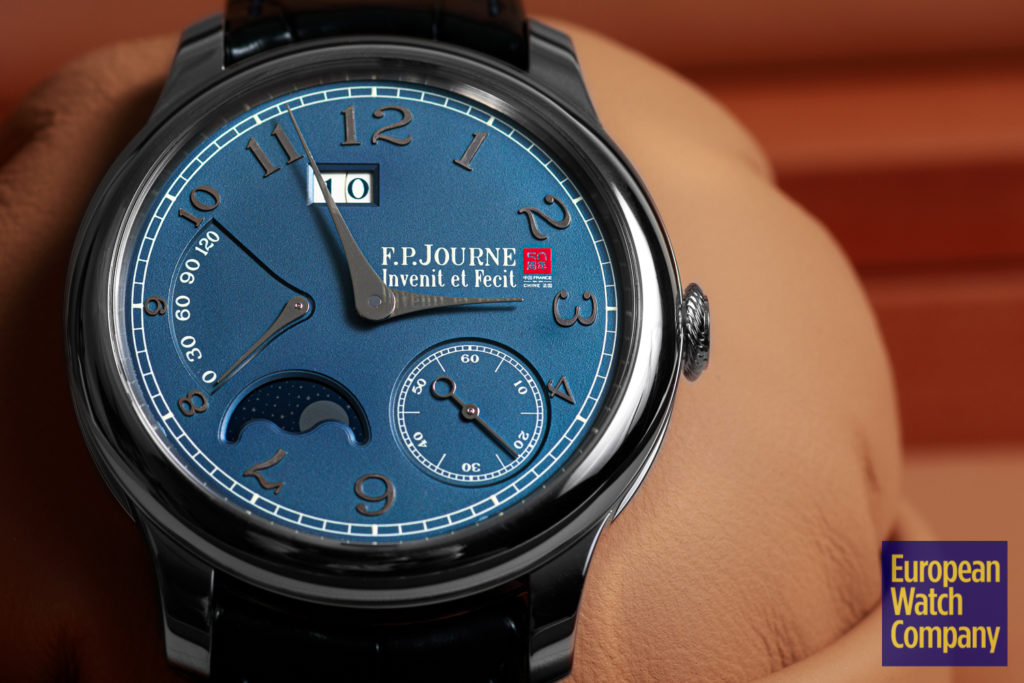 Even for a brand known for its iconoclastic design language, this piece stands out. It was made in 2014 to commemorate 50 years of diplomatic relations between France and China. Back in 1964, France was the first major western country to establish diplomatic ties with Mao Tse Tung—which was a pretty bold move in the midst of the Cold War. While Journe's watches are made in Geneva, François-Paul Journe (as his name suggests) was born in France and is proud of those origins; so much so, in fact, that F.P. Journe was one of the patrons of the 50th anniversary celebration.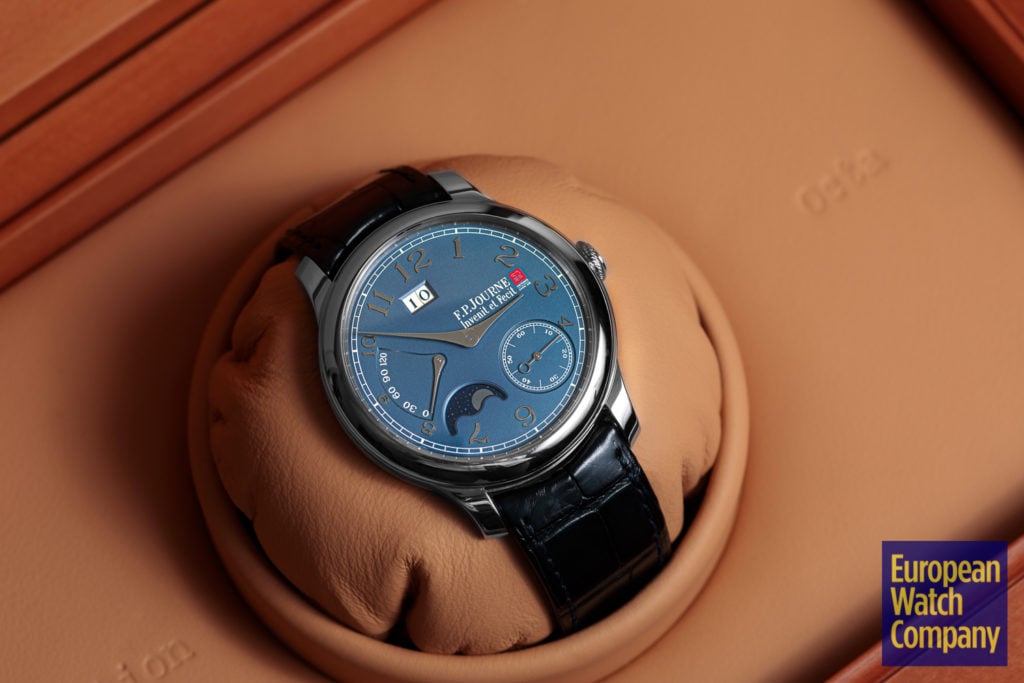 And that celebration that F.P. Journe helped make happen wasn't just an evening of champagne and hors d'oeuvres, by the way. Beginning in late January, the festivities stretched throughout the year of 2014. Culture was a big focus, with artwork by French masters like Monet and Rodin exhibited in China, a Han Dynasty exhibit at the Musée Guimet in Paris, and more. F.P. Journe had the honor not only of being a patron of the festivities but was also named the official watchmaker of France-China 50. This new watch, with its impressive caliber, was the manifestation of that honorific.
OK, enough of the history lesson. Check out that dial.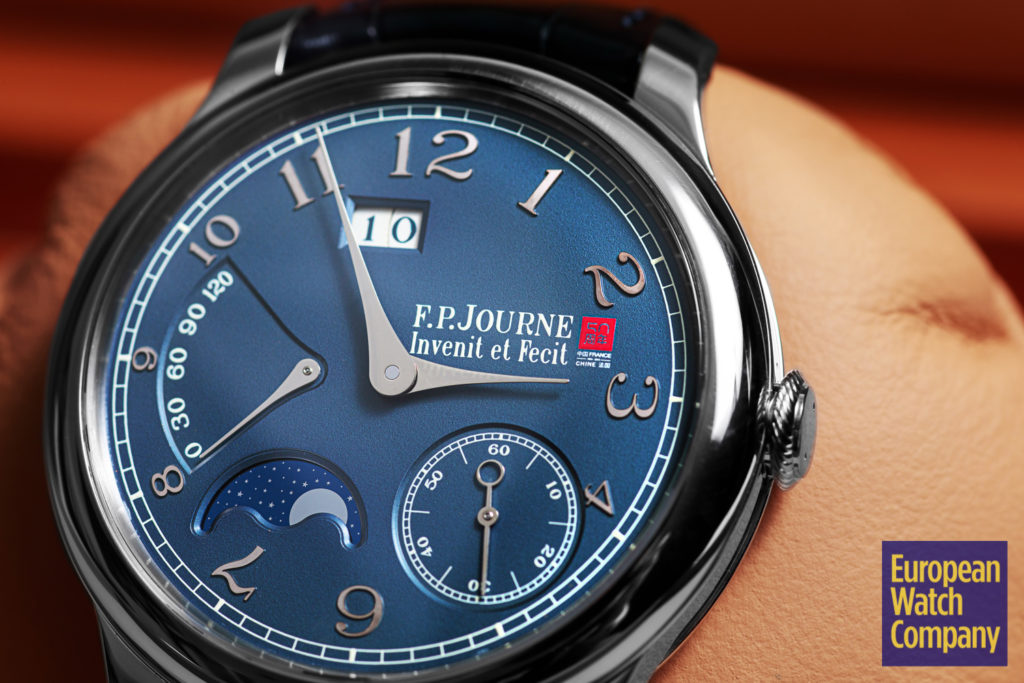 When it was first released, only 10 examples of this watch were produced—one for each of the F.P. Journe boutiques worldwide. That includes one in Paris and another in Hong Kong. Orders could be placed after that, but in total, it's believed fewer than 30 were ever made.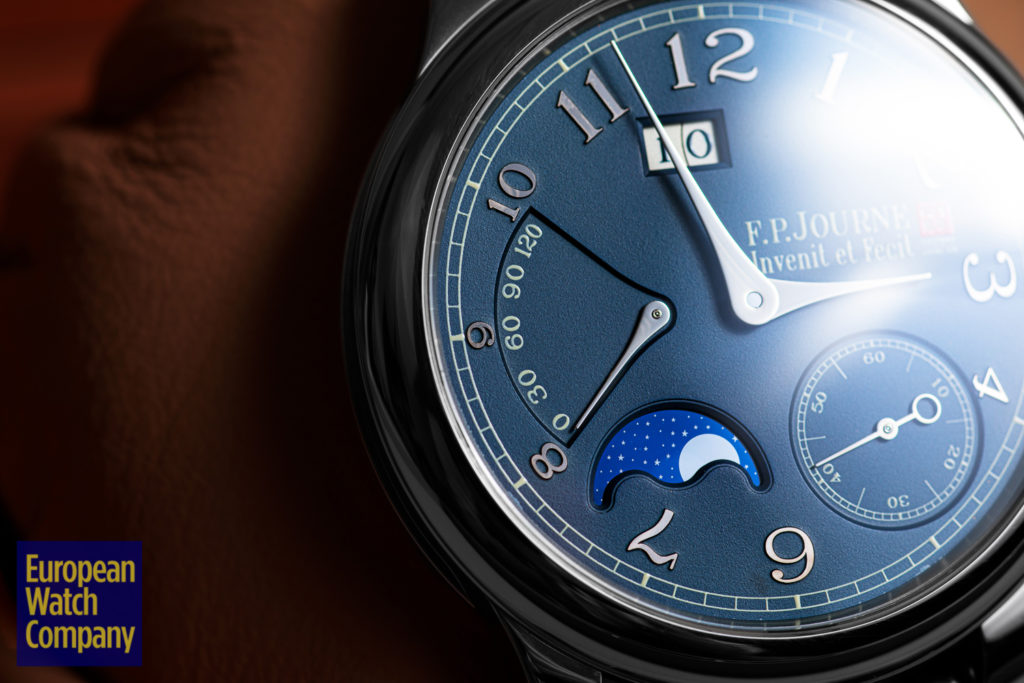 There's a lot to dig into with this watch. Let's start with the numerals (perhaps they already caught your eye). They are not applied—rather, they are actually embossed from the back of the dial. As you might guess, the failure rate for this process is extremely high. See how the numerals vary in size in order to avoid the subdials? Leave it to F.P. Journe…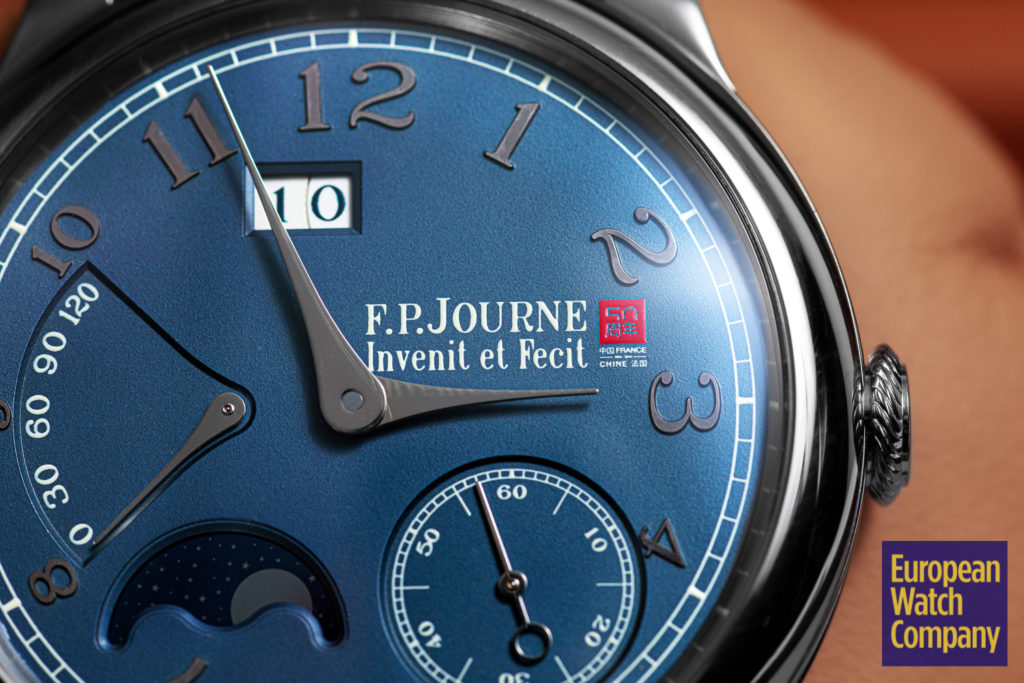 Between two and three o'clock sits the F.P. Journe brand as well as the France-China 50 logo. The watch features a running seconds subdial, a power reserve indicator, a date window, and even a moonphase complication. All that is housed in a 40mm platinum case on an alligator strap with a matching platinum tang buckle.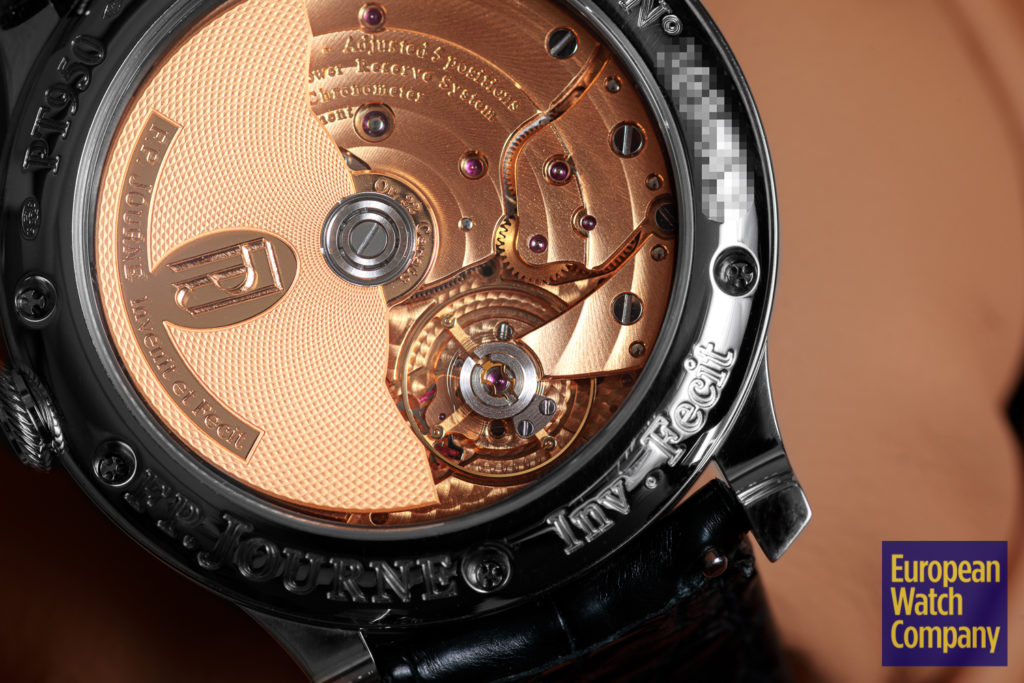 As is often the case with F.P. Journe, however, the unique look of the dial is just the beginning.  Inside the timepiece is the self-winding F.P. Journe caliber 1300-3 movement. This 37-jewel movement is rhodium plated with gilt engraving. It has a 120 hour power reserve (!) made possible by Journe's unique calibre octa design. Part of the genius of this design is the self-winding system. It uses ceramic, self-locking ball bearings to optimize the automatic winding and help achieve that 120 hour power reserve. The movement, which took three years of research and development to produce, oscillates at 21,600 vph (3Hz).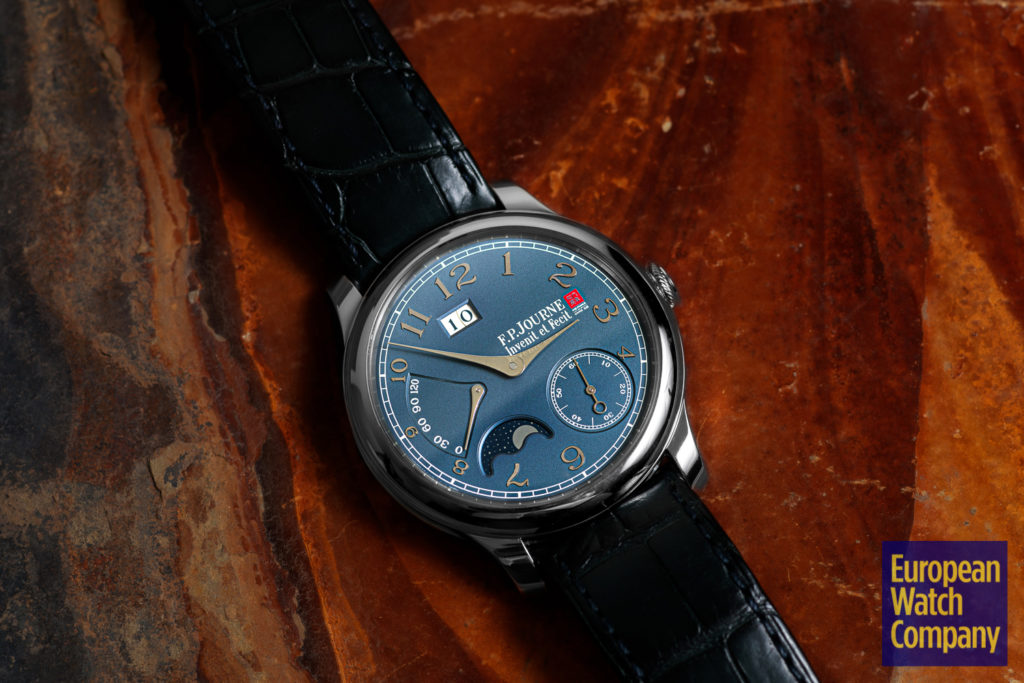 This piece is cool in a lot of different ways. First, it's an extremely-rare testament to a historically significant milestone in diplomatic history. Second, it really is a feat of haute horology by one of the greatest living masters of the craft. Third, it's straight up beautiful. What's not to love?