As a rare installment on The Collective, European Watch Company's own Mike Shaw shares his story of acquiring the Omega Speedmaster Tokyo 2020 Red—in Japan, no less…
Now I could tell you that acquiring this watch for my collection was the sole reason that I travelled to the other side of the world, that I just had to have this limited edition Omega created to celebrate the 2020 Olympic Games, and that my horological life would have been incomplete without it, but why start this story with a lie? A visit to Japan has always been on my bucket list.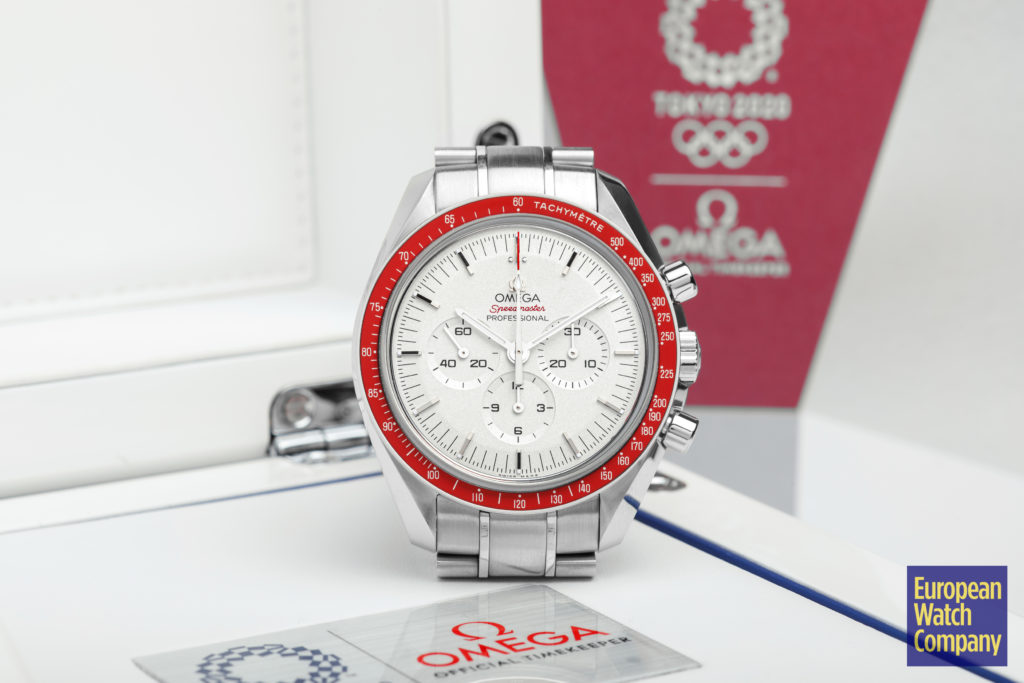 As an American with very little experience traveling outside of the US, the country was alluring to me on so many levels. It was a place that was completely foreign to me in every sense of the word. From the geography to the culture, the food to the architecture—everything was different from what I was used to. Far older than the United States, yet more modern in so many ways.
To provide a little context, this was back in the fall of 2019 – prior to the outbreak of Covid-19 and with the 2020 Tokyo Summer Olympic Games quickly approaching. The city was electric with advertisements and discussion of the Games and you could feel the energy and excitement in the air. Though my travels took me all over the country, at one point in the middle of the trip I found myself exploring the ancient city of Kyoto. In many ways, I would describe Kyoto as similar to my hometown of Boston – clearly a vibrant and exciting city, but not quite as metropolitan as Tokyo or New York City.
Given that Omega has served as the official timekeeper of the Olympic Games on 28 occasions since 1932, this release could have been predicted by any collector with a passing knowledge of the brand. Before I left for Japan, I knew that Omega had announced a limited-edition Speedmaster collection to celebrate the 2020 Games. However the watches would only be available in the Japanese market, and being all too familiar with how quickly Speedmaster limited editions sell out, I figured it was something that I would never have the opportunity to see. Imagine my surprise when I walked into the Omega boutique that day in Kyoto and stood face to face with not one, but all five variations of the Tokyo 2020 Speedmaster release!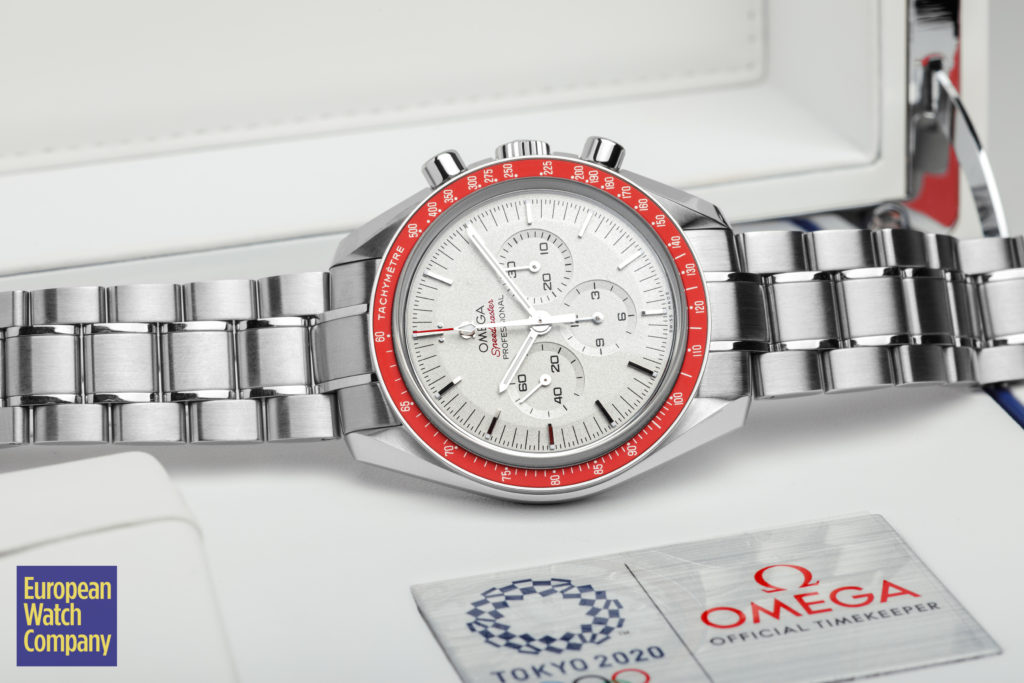 My excitement quickly turned to panic as I realized that I had to have one, but that I couldn't speak a word of Japanese.  The next half hour was filled with the extensive use of Google Translate, showing dozens of photos on my phone of me wearing different Speedmasters, and a LOT of hand signals.  Anyone who knows me knows that I always choose red, so my choice of models was an easy one. The version with a textured silver dial and bright red bezel might as well have been made specifically for me.  My hosts from Omega that day were as professional and courteous as I have seen anywhere in the world and I will never forget the experience of "talking watches" using so few words.  I still can't really believe it, but my trip of a lifetime managed to exceed all expectations and, along with some incredible memories, I got to fly home with the best souvenir of all.  This is one watch that I'll never be tempted to sell or trade and that will always stay in my collection.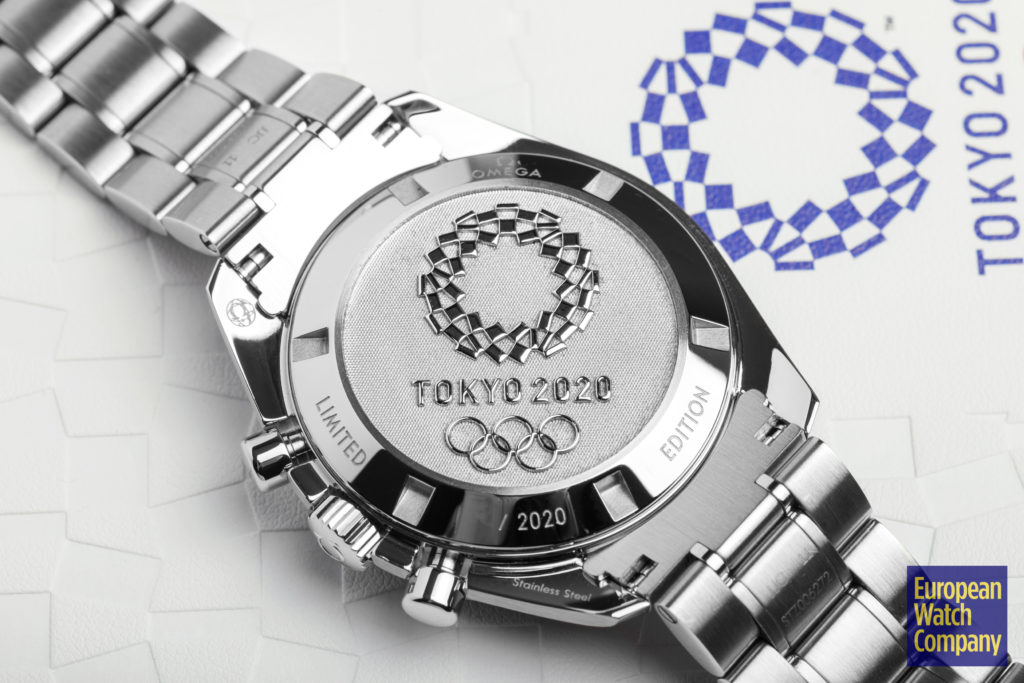 Altogether, Omega released five variants of the Tokyo 2020 Speedmaster Professional (one for each of the five Olympic rings) with 2,020 individually numbered examples of each model to be retailed exclusively in Japan. They also released 55 box sets, which include all five examples together. The watches are built using the standard 42mm stainless steel Speedmaster Professional case, though two of the five have gold accents and all are powered by the manually wound Omega caliber 1861 chronograph movement.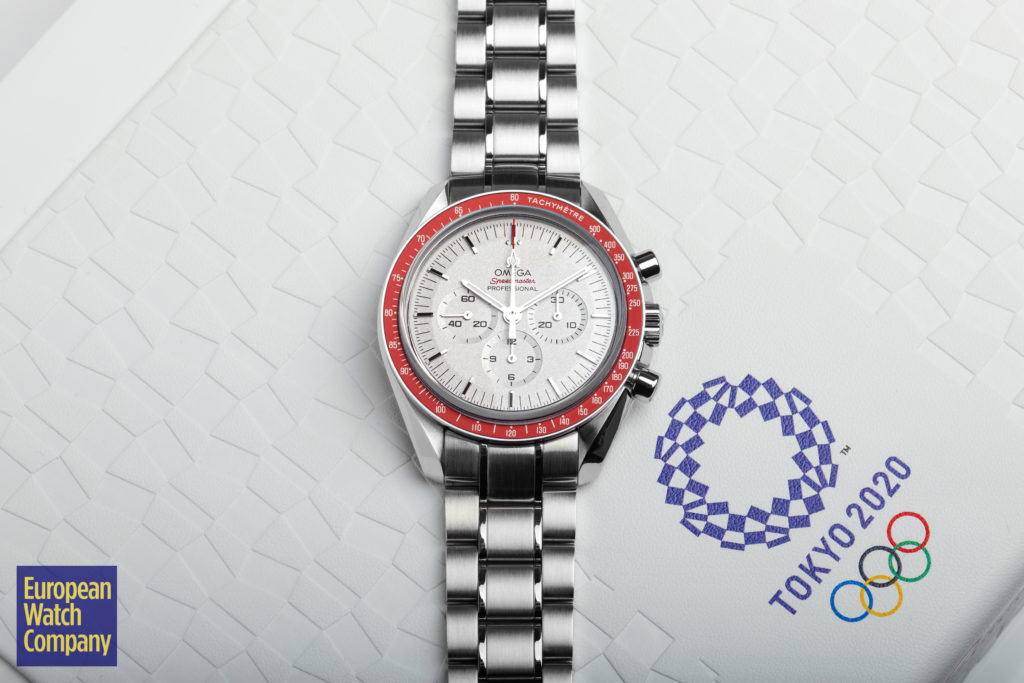 My choice, which has come to be known as "the rising sun" among the collector community, is formally known as reference 522.30.42.30.06.001. Back in 2019, we never could have imagined how the next year was going to unfold and although the 2020 Tokyo Summer Olympics may go down in history as the Games that never were, this fantastic set of Speedmasters will certainly live on.