The Patek Philippe Calatrava is the prototypical dress watch. Introduced in 1932, the Calatrava is a simple, elegant watch representing the purest implementation of Patek Philippe values. The model is so essential to the brand that when Patek celebrated its 150th anniversary in 1989, they selected the Calatrava to help mark the event.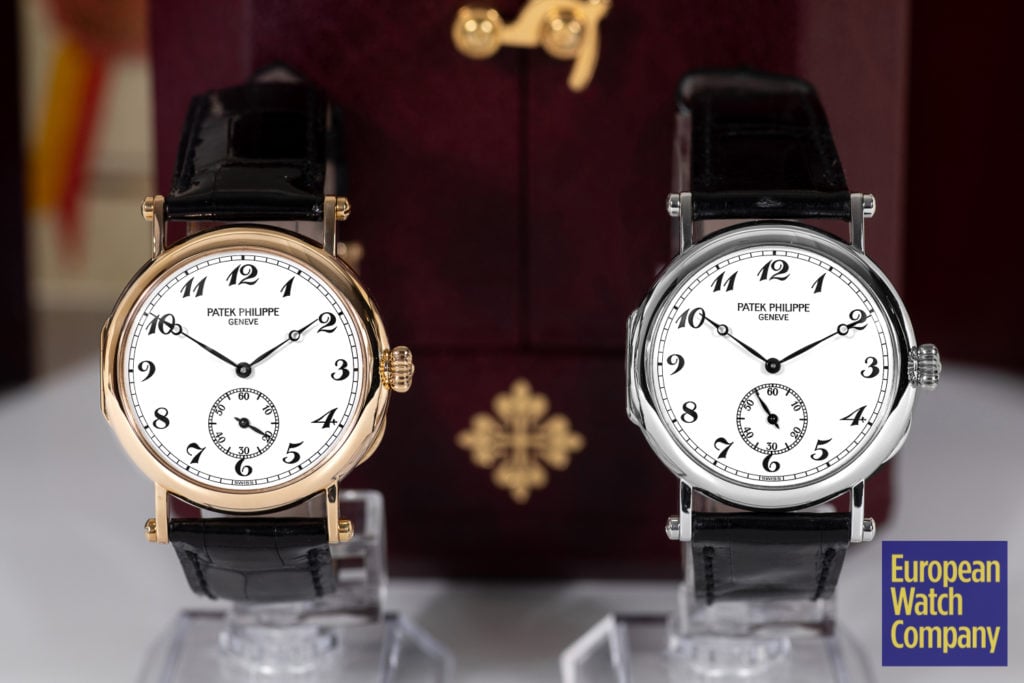 We're looking at the Patek Philippe Officer Calatrava 3960G in white gold and 3960J in yellow gold, part of a series of limited edition watches made for the occasion. Each metal had different production numbers with 2,000 made in yellow gold, 150 in white gold, and 50 in platinum. While these two aren't the rarest of the bunch, the 3960G wins out at a personal level, as I love its continuity that 150 examples are celebrating 150 years.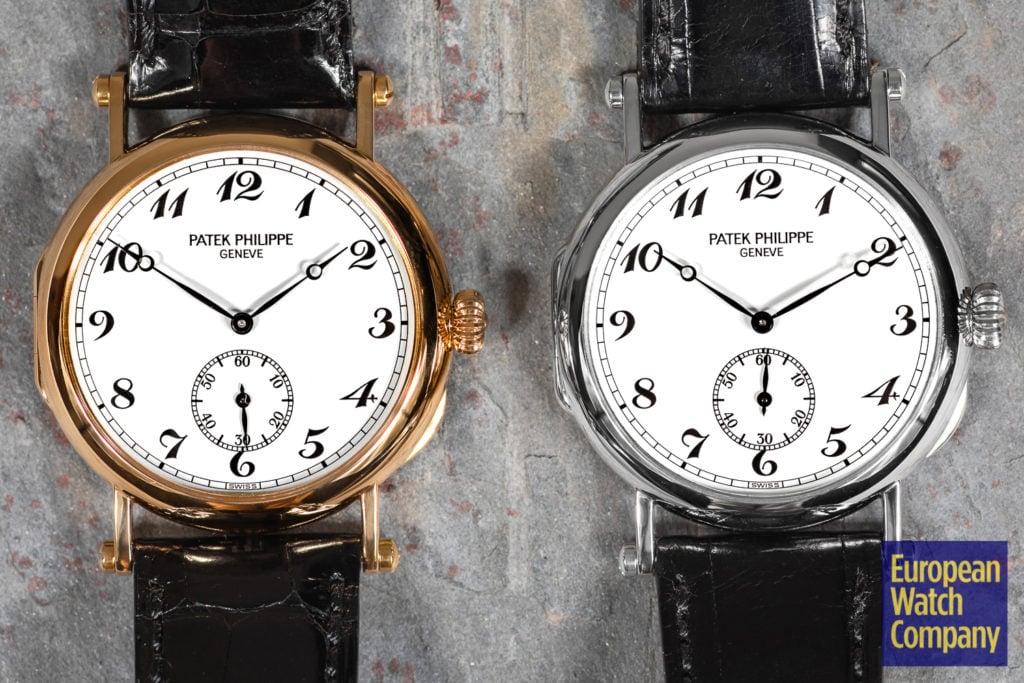 Though it was only released in 1989, this piece is a case study in classical watchmaking design. The combination of the black Breguet hands and numerals against the white porcelain dial, along with the officer style case and onion crown, makes it look like a watch from the early 20th century. The irony of this watch is that while the 3960G Officer Calatrava is a dress watch by modern standards, its design is taken from some of the original tool watches of the early 1900s.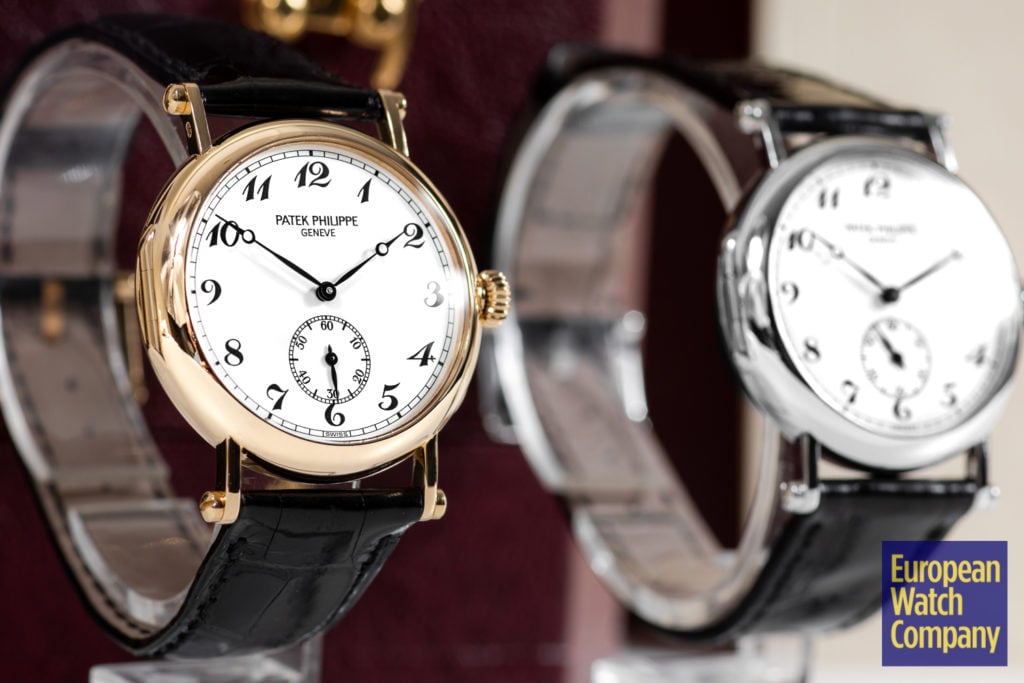 It's called an officer's watch because its case style is inspired by old pocket watches that were converted to wristwatch form in order to be used by officers in World War I. The straight narrow lugs are styled like those welded onto pocket watches to convert them to a wristwatch. Instead of traditional spring bars, the straps are affixed with screws. All features seen on this watch that came from an effort to make officer's watches more suitable for the rigors of battle.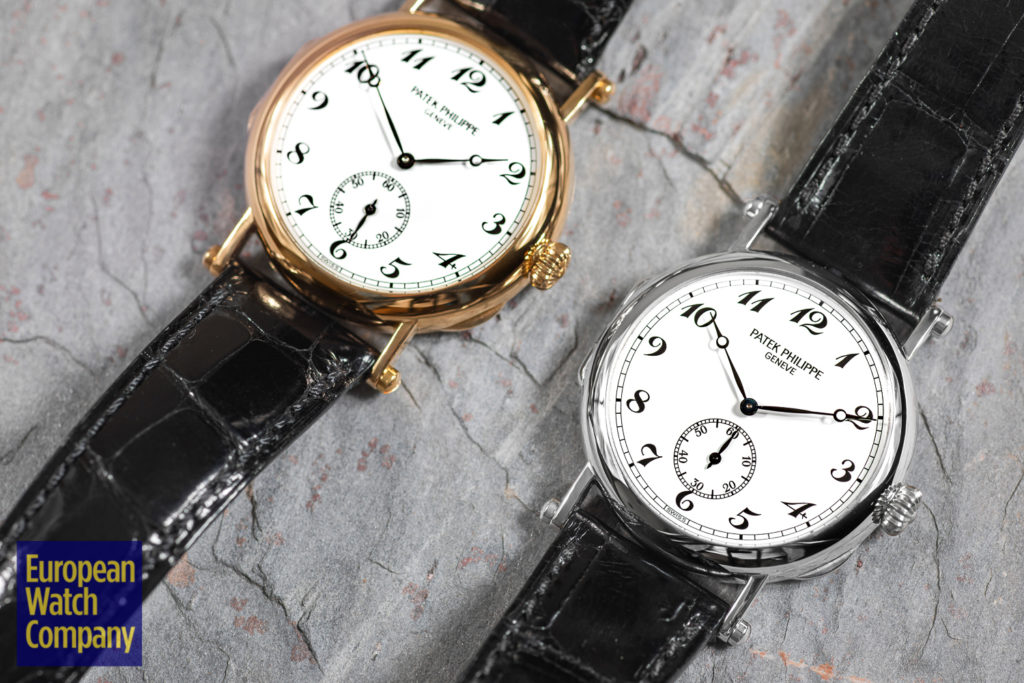 Another nod to its wartime history is its namesake hinged caseback. This is also known as an officer or hunter caseback. It is there to protect the watch while allowing access, to say, a winding component on a pocket watch or, in this case, a beautifully engraved cuvette that reads "Patek Philippe Geneve 150e Anniversaire 1839-1989.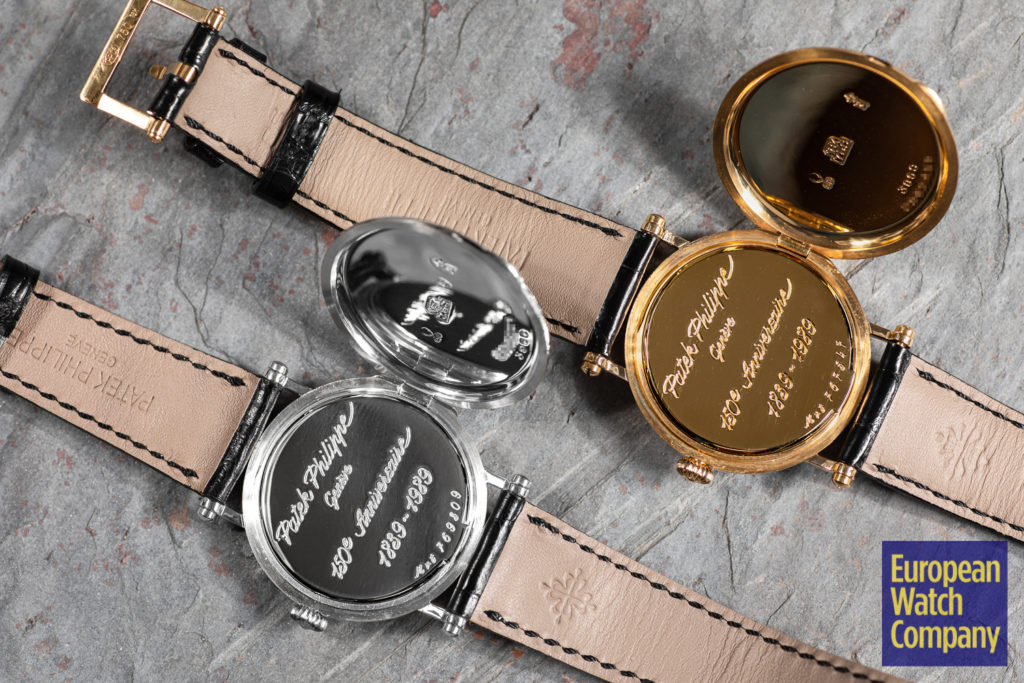 While the 3960 is quite different from the original Calatrava reference 96, the core elements are still there. Powered by the in house caliber 215, it's a manual winding watch with hours minutes and small seconds at six o'clock. Measuring a mere 33mm in diameter and 8mm thick, it is both understated and chic. The classic design proportions, along with it's pared down time-only functionality make for a very buttoned-up timepiece. While a purist could argue a dress watch should only display hours and minutes, I can't see this watch looking out of place at any formal event.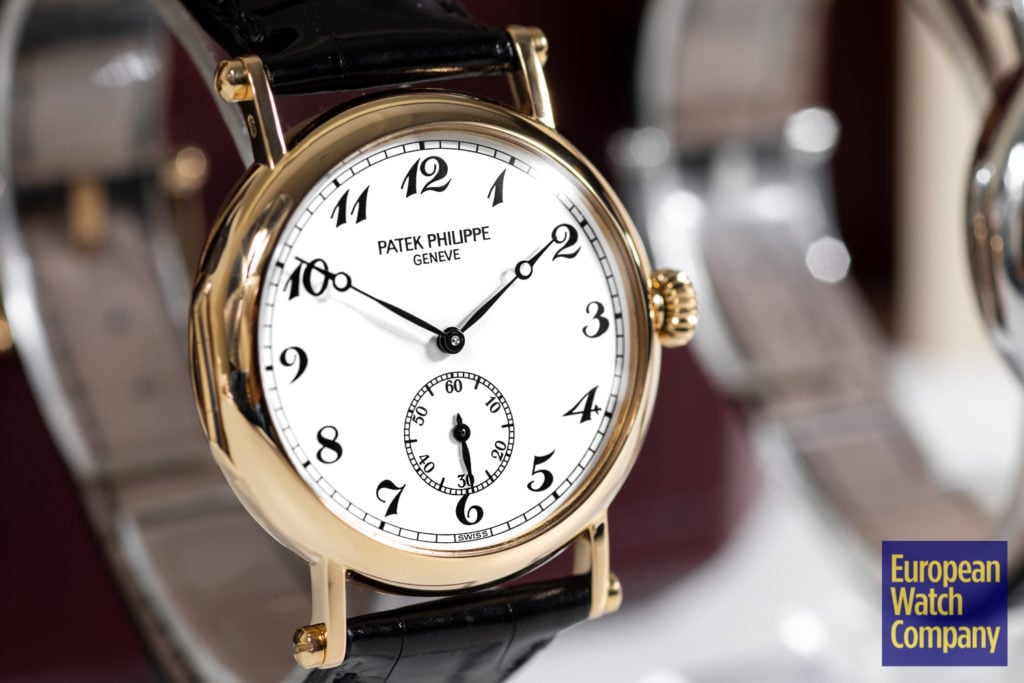 This Calatrava is a piece of Patek Philippe history, but it's also a respectful tribute to those early wristwatches made out of necessity. This makes it the perfect formal watch for a tool watch enthusiast who hasn't considered getting a dress watch before. It combines the rugged, romantic history of a tool watch in a lean, elegant package, and while it's discreet enough to hide under a shirt cuff, it's so gorgeous that it should never be hidden.