We've recently had the pleasure of taking a close look at some pretty spectacular Patek world timers here at The Collective, but even in that lofty company, it's obvious how special the Patek Philippe World Time 5131P is. The combination of a 950 platinum case and integrated 5-link platinum bracelet with its double deployant clasp is enough to catch the light a moment and draw the eye, but it's that gorgeous enamel cloisonné dial that seals the deal.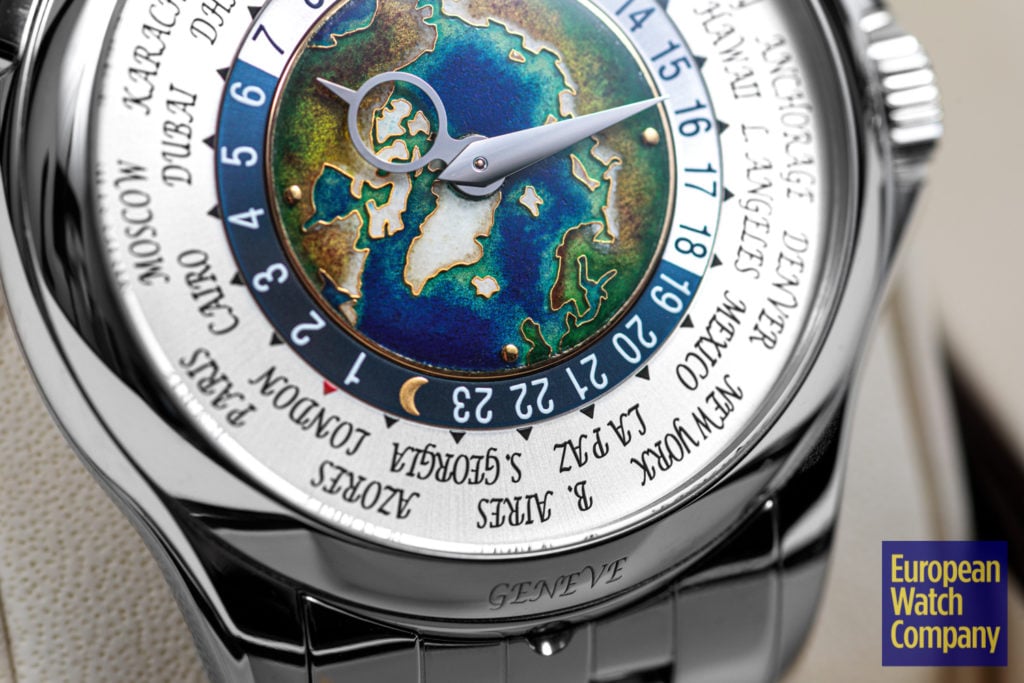 We all get why it's there—it's a WORLD timer. At first glance, it feels too on the nose. And yet, up close and personal, the deep blues of the ocean and yellow-greens of continents are mesmerizing. If there's ever been a watch that can withstand a lifetime of idle gazing from its wearer, this is it. A world timer, as I pointed out in my most recent article on the subject, is a lifestyle statement. It says, my jet setting ways make me need this rose gold tool strapped to my wrist. OK, maybe need was a strong word.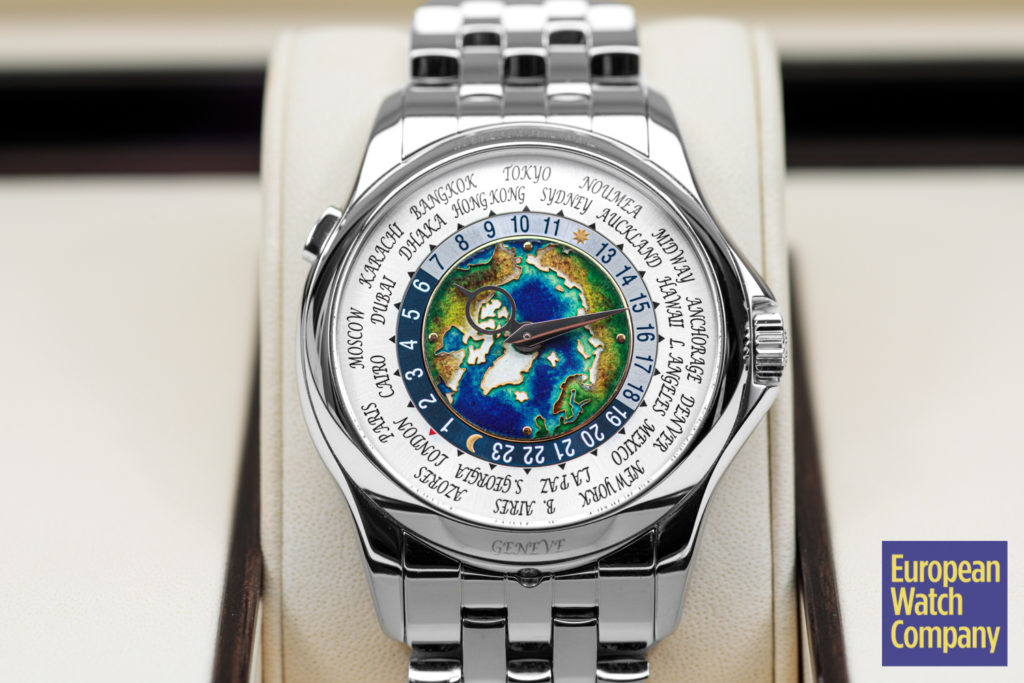 The 1531P takes it a step further. Tool or not, this is unmistakably a work of art. That little world down there on your wrist sure looks small, and for you, maybe it really is.
Now that's a statement.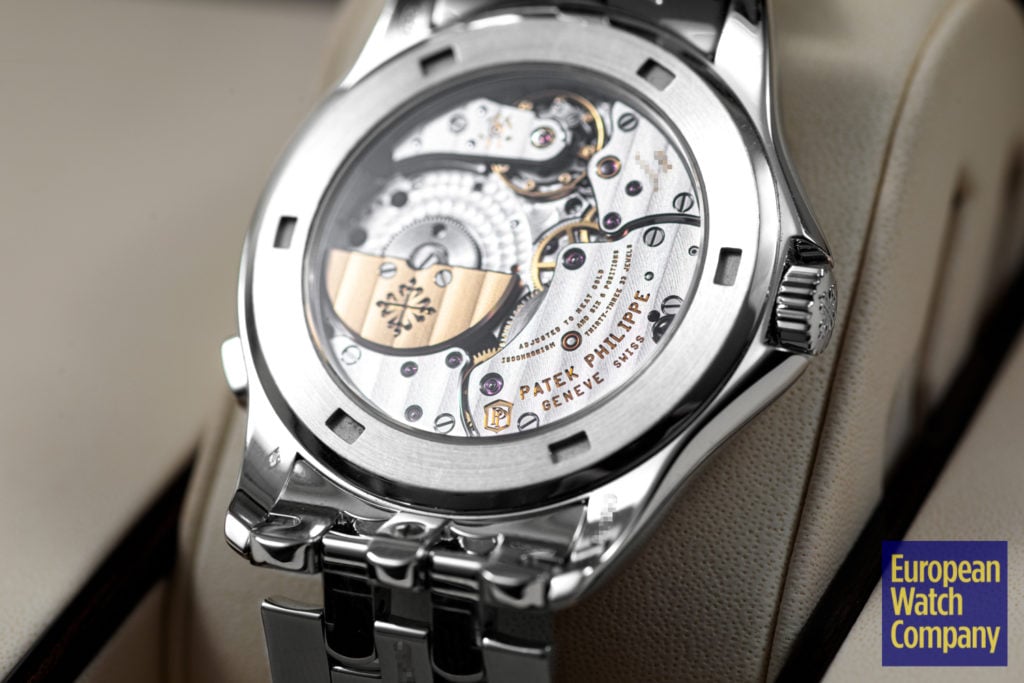 A word on cloisonné dials
Before we go on, let's take a moment to consider how that tiny enamel recreation of the North Pole and Arctic Circle came to be. The enamel is made using a mix of glass and metal oxide colorants, fired at scorching hot temperatures. The alchemy of this process is an art of itself, originating as far back as the 13th century BCE in ancient Greece. Cloisonné is just one of a variety of enameling techniques; others include grand feu, champlevé, and paillonné.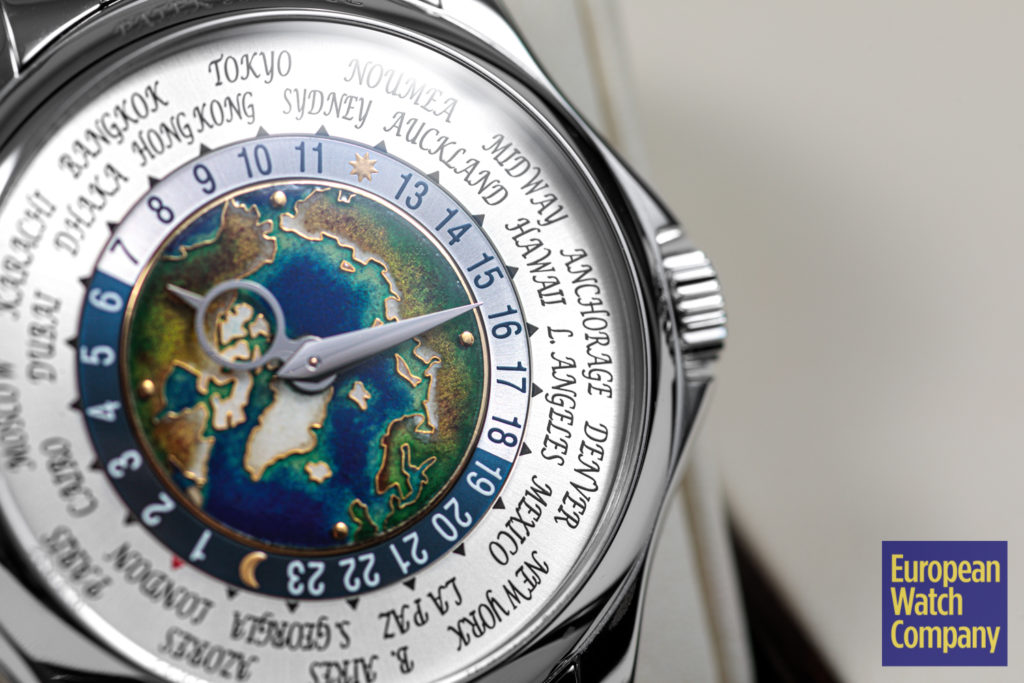 Cloisonné (a French term with origins relating to partition or 'to fence off') is best explained as a much more precise and compact version of making stained glass. The proprietary mixes of glasses and colorants are fired in steps—we're talking 800-1200 degrees Celsius—layer after painstaking layer. Each side of each of the cloisons must be filled evenly with each step, or the pressure of expansion will shift the fine wire form.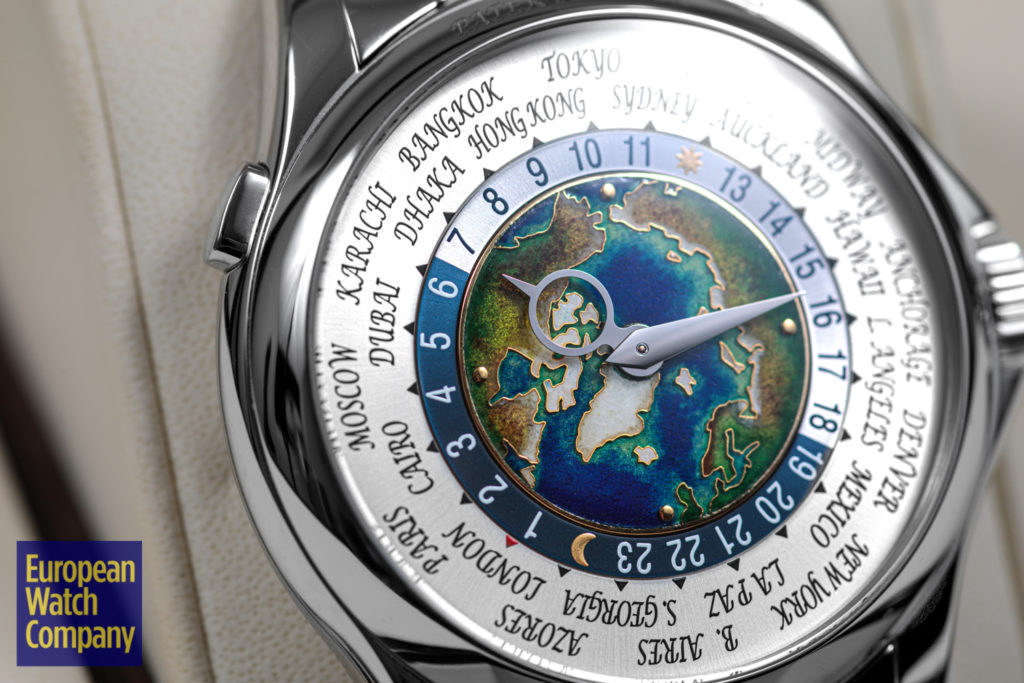 The level of detail and fussing to achieve each color and pattern is mind-blowing, and though a basic enamel dial can be done in 4 to 10 firings, dials like this are much more involved The skill is so elusive that only two artists at Patek Philippe are qualified to do it. To give you some context, in the production of 'standard' enamel dials, the reported failure rate is somewhere north of 40%, and failure can happen anywhere between the first time the dial goes into the oven, down to the last cooling phase after it's done.
You'll be glad you know all this when someone casually asks, "nice watch, what'd you pay for it?"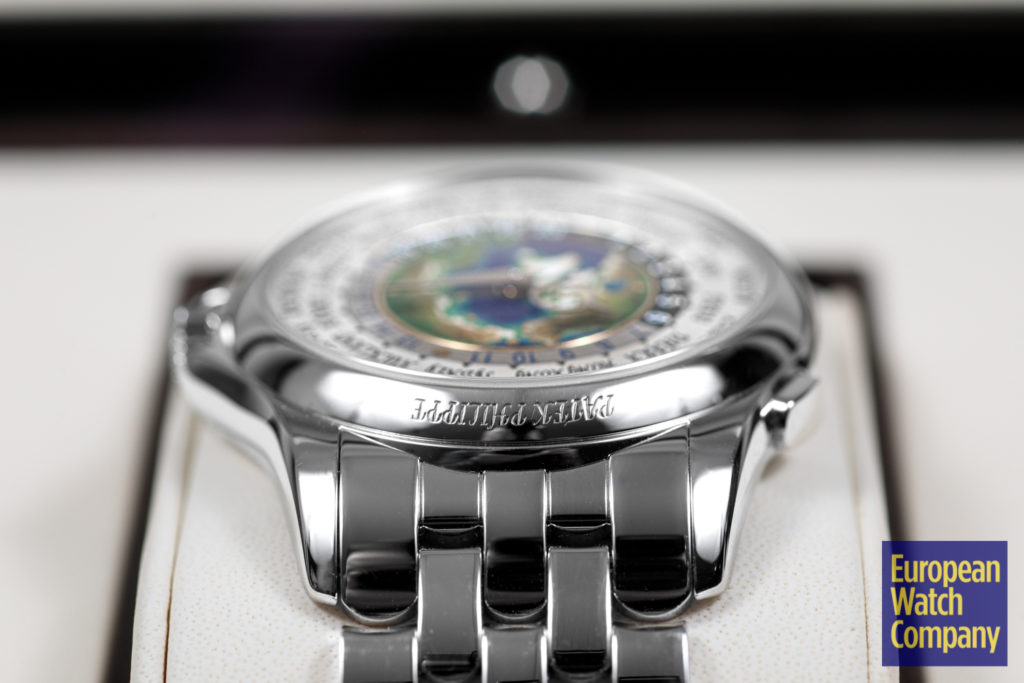 Of course, one of the joys of owning any luxury watch is the knowledge that it is, to some extent, unique. Even if there was some industrial production involved, human hands with stories behind them created this piece for you. If you're the kind of sucker who likes to wax philosophical about watches (I am), the idea that this world timer was not only mechanically crafted and finished by hand, but also, that its beautiful enamel decoration was painted by an individual artist, and no other quite like it exists anywhere…well, that's pretty alluring.
Now, as for the rest of the watch
The Patek Philippe World Time 5131/1P-001 was introduced at Basel Fair in 2017. Inside is a 33-jewel, 240 HU, rhodium-plated, automatic movement with fausses côtes embellishments (because if you're going to go through all that trouble to make the dial beautiful, you might as well add Geneva striping inside, right?). You can admire that craftsmanship through the sapphire case back. The case is 39.5mm in diameter.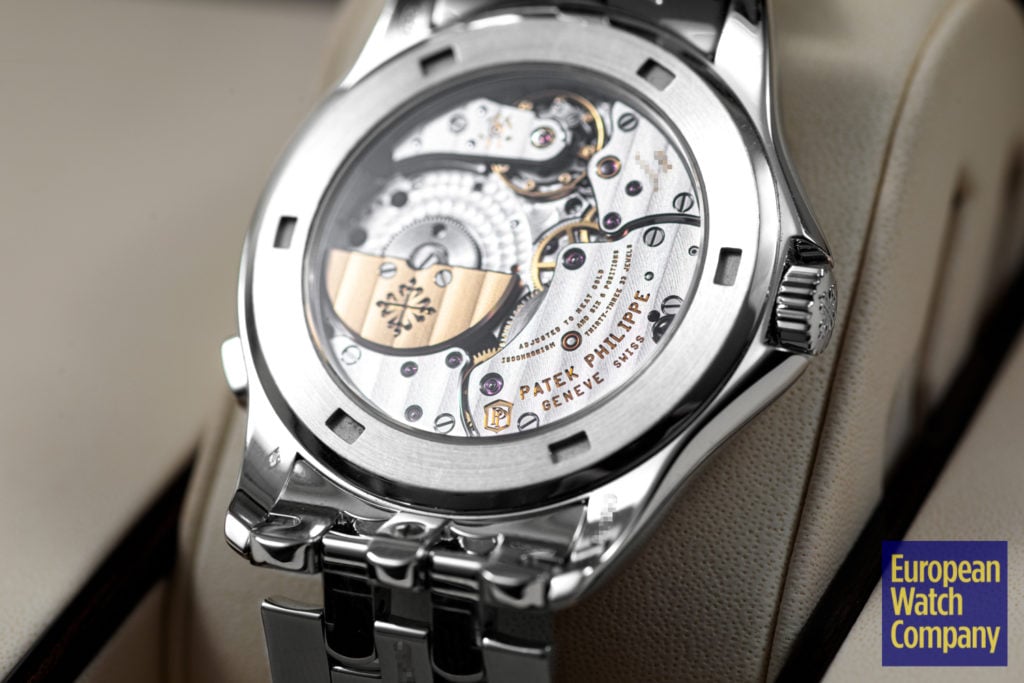 I've avoided discussing how you actually use a world timer until now, mostly because the dial had me a bit distracted (but also because I covered it in my last world timer piece). It looks like it'd be confusing to operate but it really isn't. The push button at 10 o'clock activates the 24-hour GMT chapter ring. Press it down once, and the hour hand will jump forward by an hour while the city ring and 24-hour GMT ring rotate counter clockwise by one hour. Press the button each time you pass through a time zone. Then, you can see where your home city lines up with the 24-hour ring to determine the hour of the day in that city.
Clearly, this is no ordinary world timer. And yet, as I hope this article reveals, there's more to it than simply an eye-catching design. This piece pairs two ancient arts—horology and cloisonné enameling—to create something so precious it's almost hard to imagine wearing it on your wrist. Almost.