When Patek Philippe celebrated its 175th anniversary in 2015, they released a slew of limited edition watches to commemorate the occasion. Five of these were released in a batch called the London 2015 collection and consisted of different officer style cased Calatrava's. The example we have here is the base model of the group the Patek Philippe Calatrava London Limited Edition Reference 5153G-012 in 18K White Gold.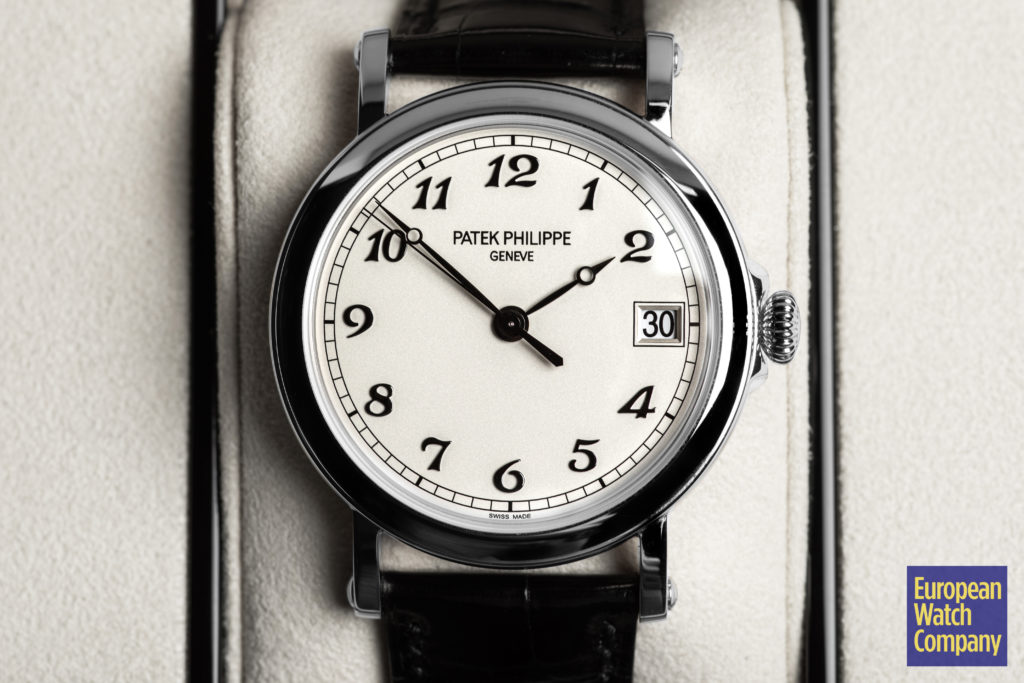 The officer style Calatrava is a favorite of Patek's, and we've seen it used for other anniversary's in the past. Two examples from the 150th anniversary were covered recently here on The Collective. While similar at first glance, this London limited edition distinguishes itself in rarity and with some new design cues.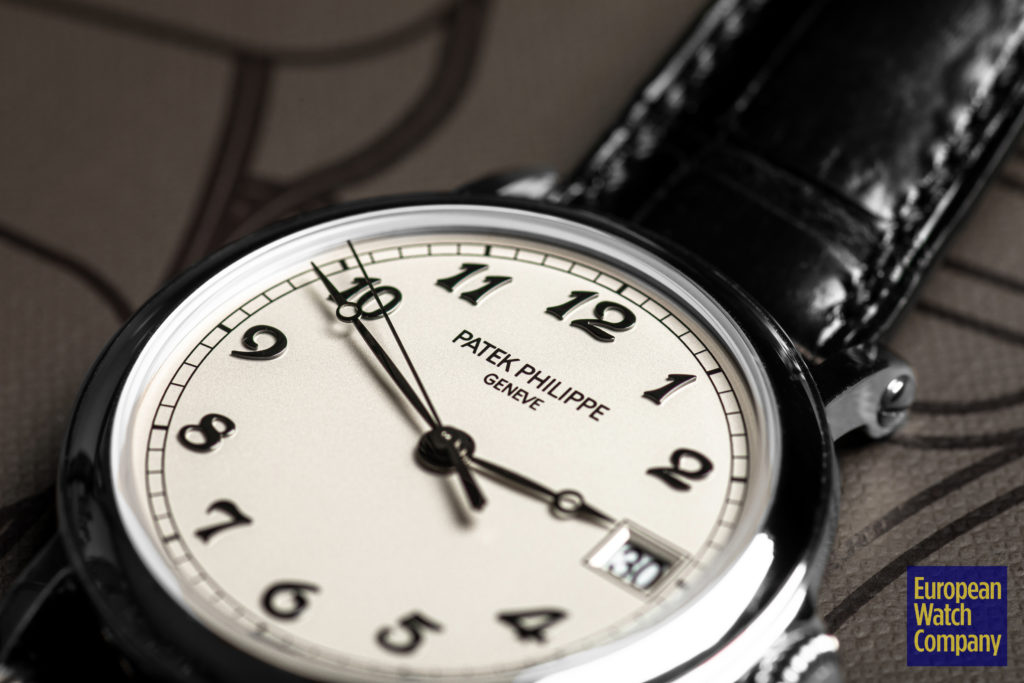 Measuring a modern but formal 38mm in diameter and 9.8mm thick, the white gold officer case is based on a design that goes back approximately a century. The "officer" name is derived from soldiers in war, modifying their pocket watches to be worn on the wrist. The caseback has "Patek Philippe London 2015" engraved on it, letting you know this is not a standard production model. In fact, there were only 80 ever made.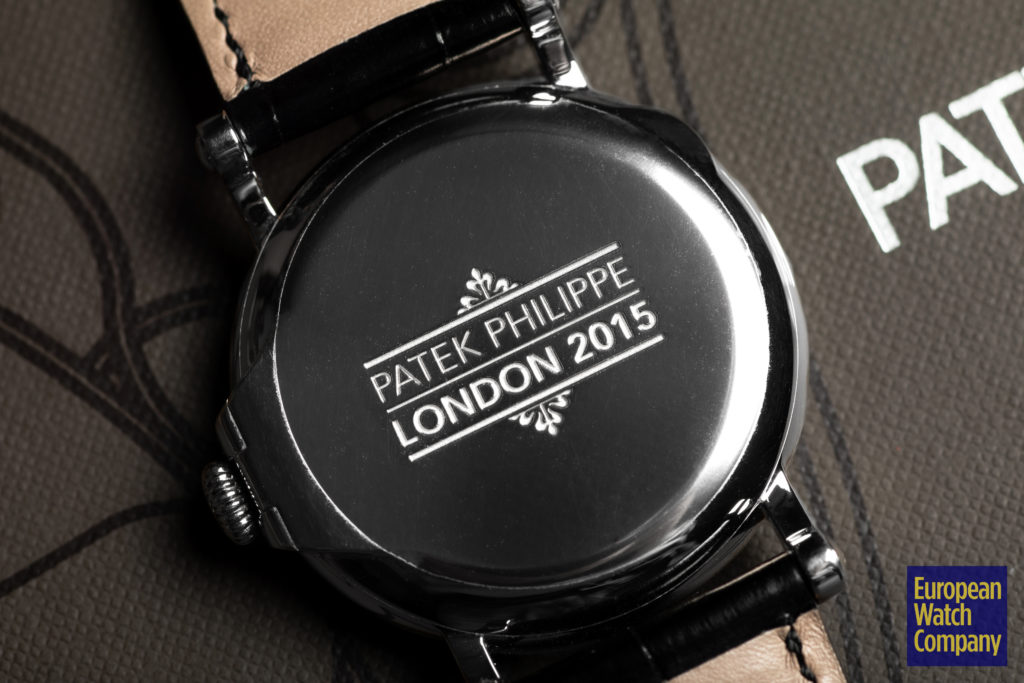 Underneath the engraving is a clear sapphire display back accessible because of the hinged caseback. This gives you full visibility to the in house caliber 324 SC. The choice to go with an officer style caseback is perfect for a celebratory watch like this. It gives you a touch of vintage character and a canvas for engraving, allowing full appreciation of the craftsmanship and beauty found in a Patek Philippe movement.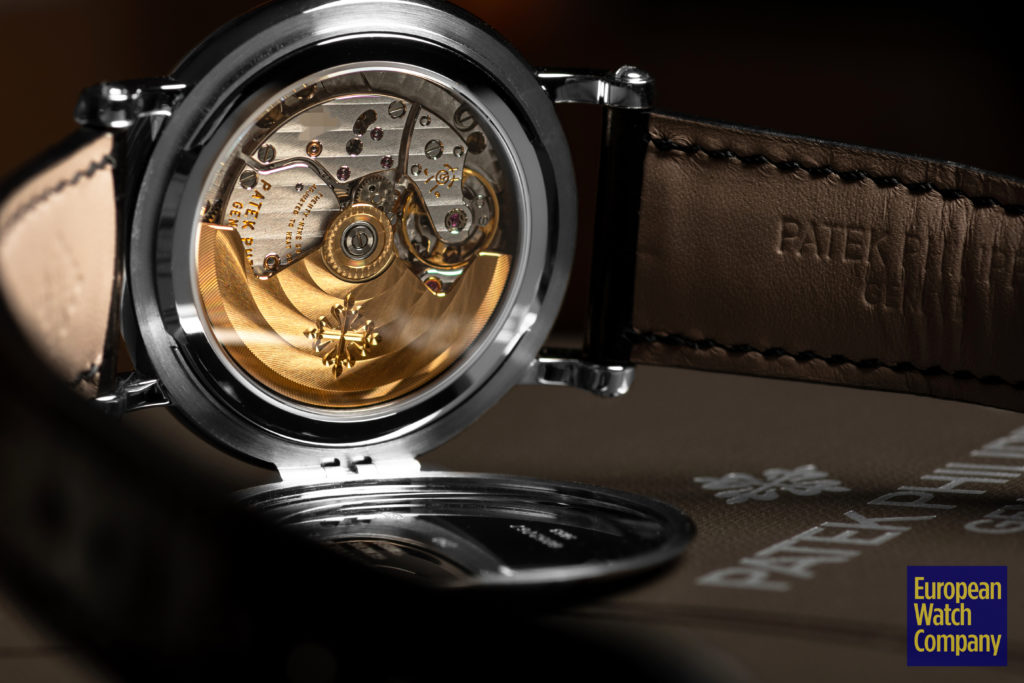 The dial is simple but has depth. The applied black gold Breguet numerals—and matching Breguet hands—elevate the dial in a way printed numerals of the same style just can't. The black gold contrasts nicely with the silver dial and ensures maximum legibility. The silver also has the added benefit of not being pure white, which is easier on eyes and arguably more interesting.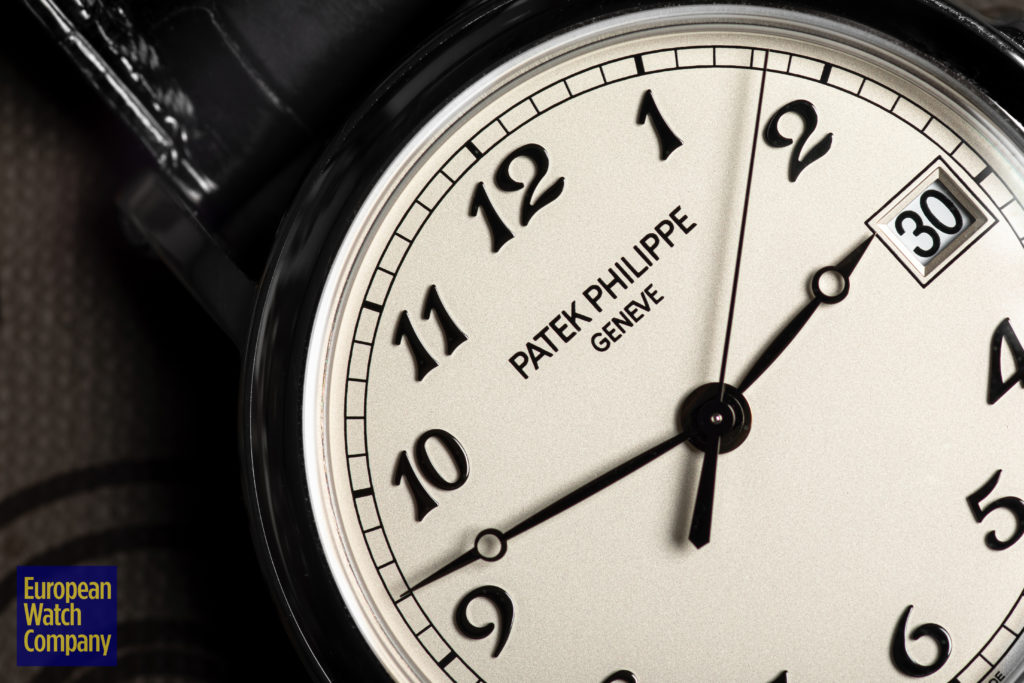 The black outer railroad track keeps with the vintage style, and the date adds to this timepiece's practicality. The sizeable protruding Onion crown is an excellent addition to the watch but also one that should be easy to interact with day to day. This is undoubtedly a dressy timepiece, with significant rarity and provenance, but it's also a well built, practical, and legible wristwatch.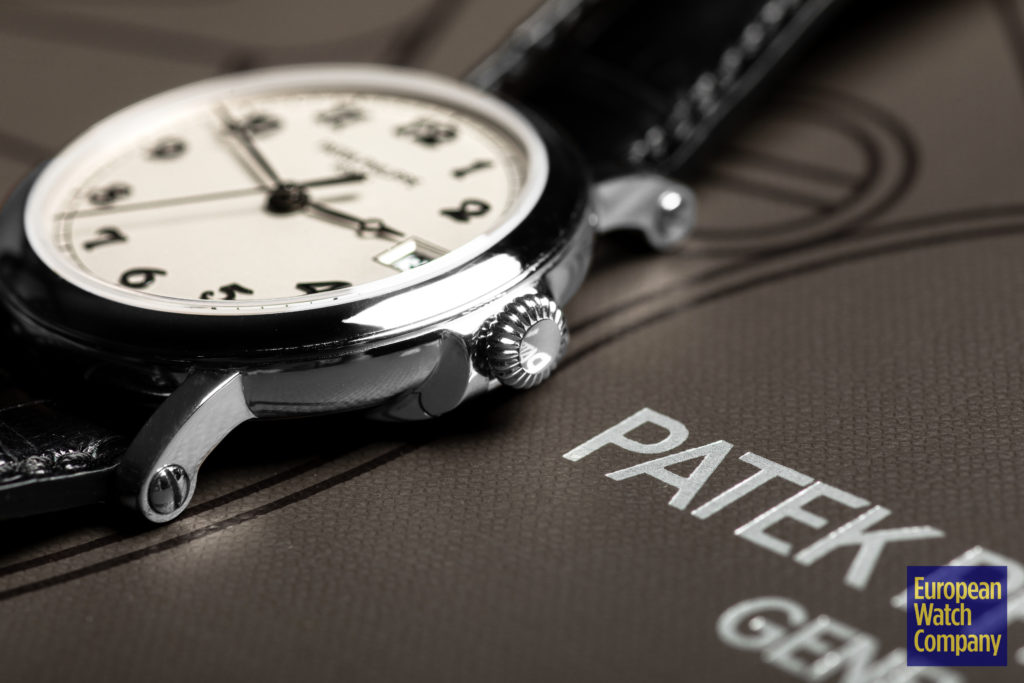 Harkening back to its roots as one of the original tool watches, this is a timepiece that craves fresh air. I'm sure most of these examples will spend a significant amount of time in a safe and to each their own, but if I were to purchase this watch, I'd be making up any excuse to strap it on. This Calatrava strikes a great balance all around. It's a celebratory timepiece with a great back story and limited production run, but it's still an entry-level model. It's both accessible and collectible in a way that will allow for optimal enjoyment for whoever is lucky enough to own it.