Patek Philippe and Tiffany & Co might be the most powerful partnership in watches. Add that simple "Tiffany & Co" text to a Patek Philippe dial, and a watch's value could skyrocket multiples what it would be without it. The two brands have been working together since 1851, and represent the pursuit of uncompromising quality. Tiffany & Co is also currently the only co-branding Patek Philippe offers. A testament to the enduring relationship, Patek Philippe opened its first-ever boutique in the United States inside the iconic Tiffany & Co on New York's Fifth Avenue in 2008. This watch the Patek Philippe 5396G-012 was made to celebrate the fifth anniversary of that boutique.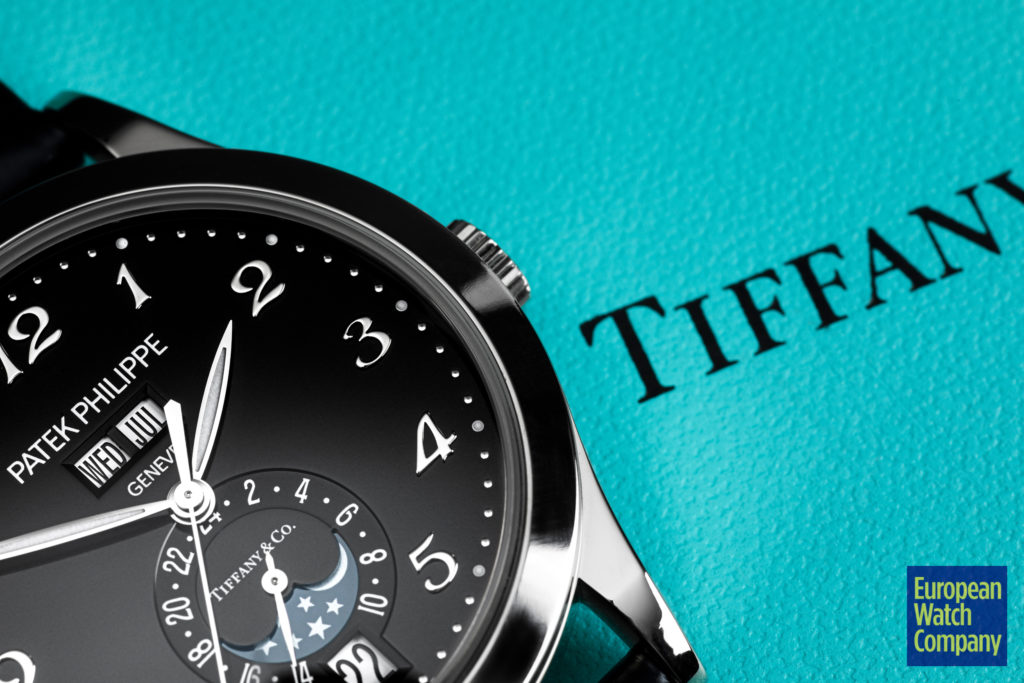 The 5396G-012 is an 18k white gold annual calendar limited edition of just 100 pieces. The annual calendar complication is a special one for Patek Philippe as they invented it; this makes it an appropriate model for a tribute like this. Powered by the Caliber 324 S QA LU 24H it utilizes the same movement as its regular production counterparts. The movement has a 35 minimum-45 maximum hour power reserve (yes, Patek lists a variable specification on this), a Gyromax balance providing shock protection, and a silicon Spiromax hairspring that protects from magnetism. This is a timeless looking watch, but an advanced and thoroughly modern movement powers it.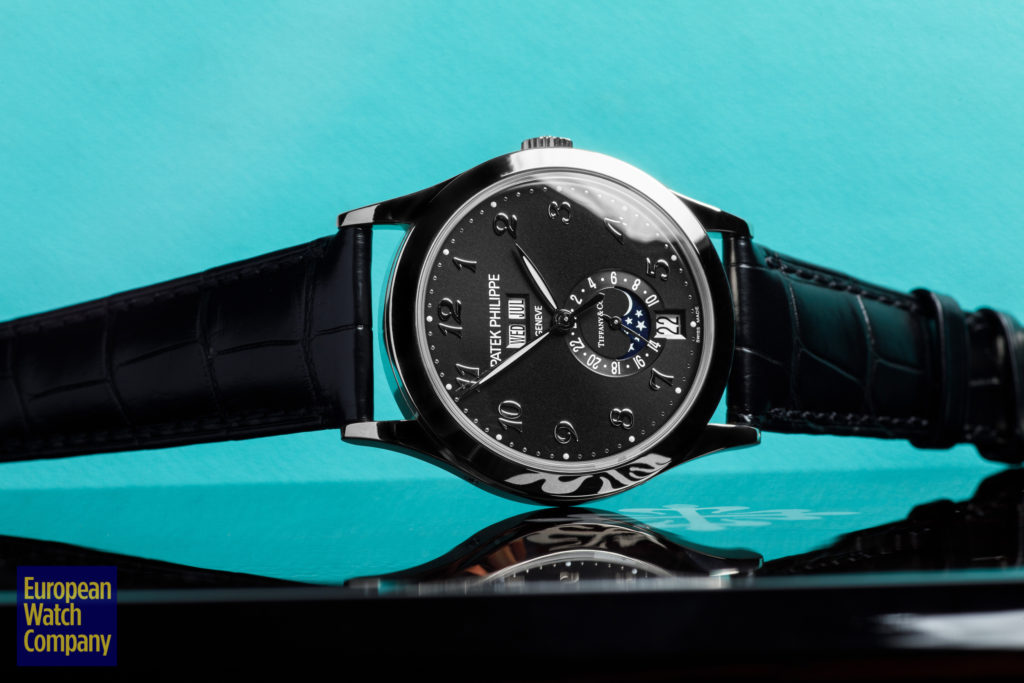 The white gold case is crisp and well balanced, measuring at 38mm diameter and 11.5mm thick. Its proportions are near perfect for a dress watch and are even more impressive considering the complication inside it. While there is not much about the case that stands out, I consider this a good thing. It's simple and refined. Sometimes funky shaped lugs and aggressively stepped bezels can be a distractor. The only update to the case, compared to other 5396's, is an engraving on the back encircling the transparent caseback that reads "Patek Philippe – A Shared Vision – 2008-2013 – Tiffany & Co." The restraint with regards to the casework allows the obvious star of the show, the dial, to shine.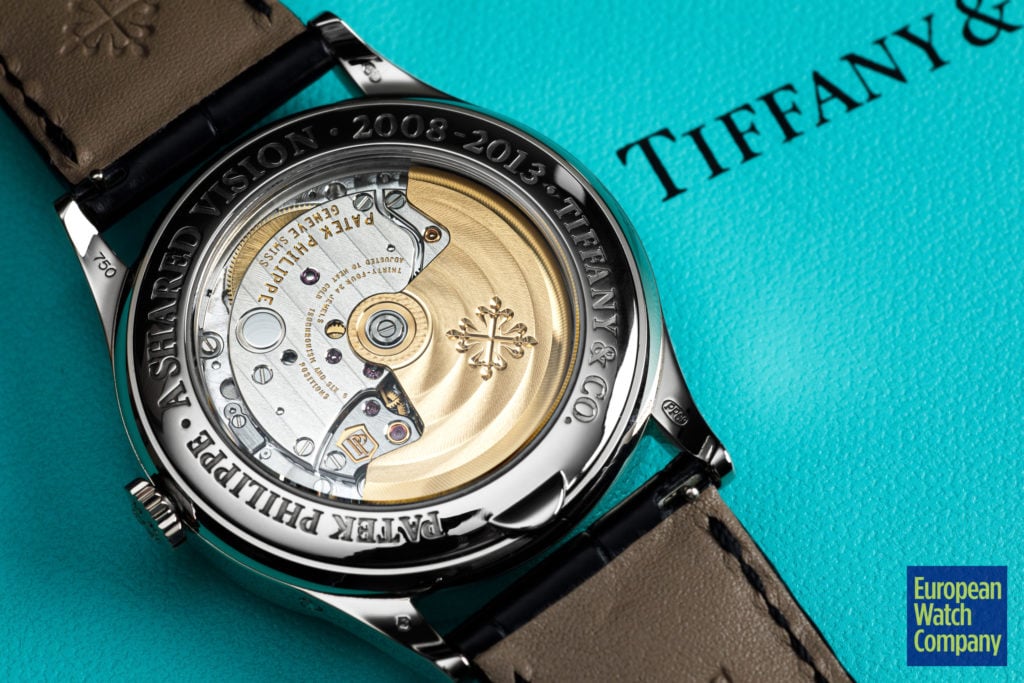 The dial is quite different from a standard 5396G opting for a deep black instead of silver opaline and using white gold Breguet numerals instead of batons. I prefer this combination, and I think it makes for a more buttoned-up, traditional aesthetic. Untraditionally, however, is the lume treatment on the hands and outer hour markers. Lume is a rarity on Patek's complicated watches.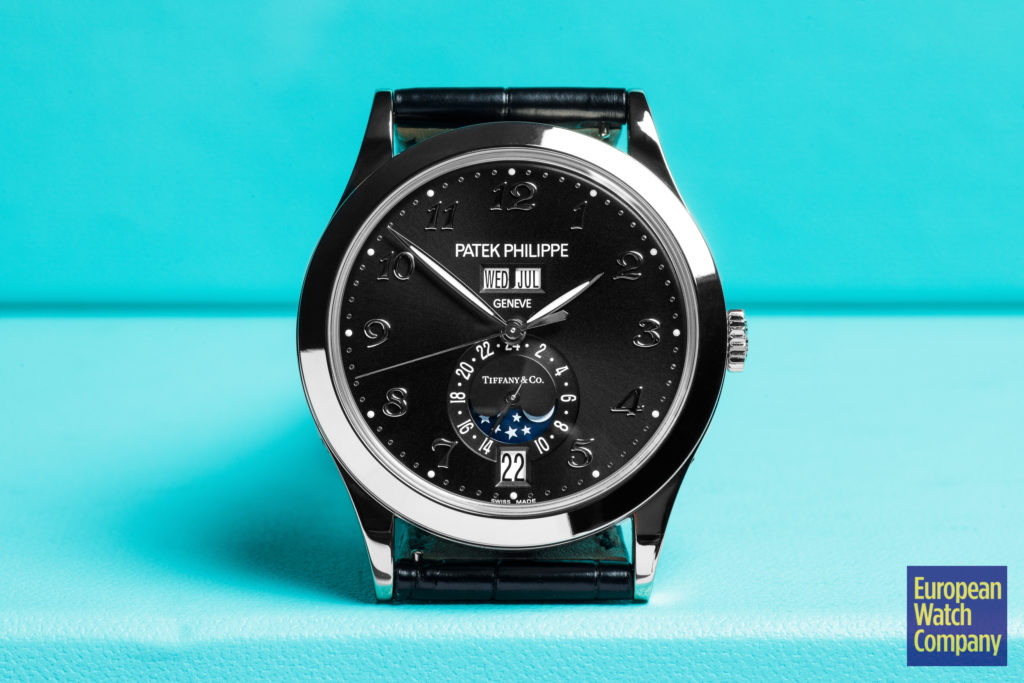 While it's not necessarily congruent with the classical vibe, the lume is ultimately going to make this watch more enjoyable to wear and increase the legibility in day and night. The day, month, date, and 24hr display remain largely the same, but the moonphase is inverted with the display facing towards six o'clock. This adjustment of the moonphase position leaves room for the ever sought after "Tiffany & Co" stamp.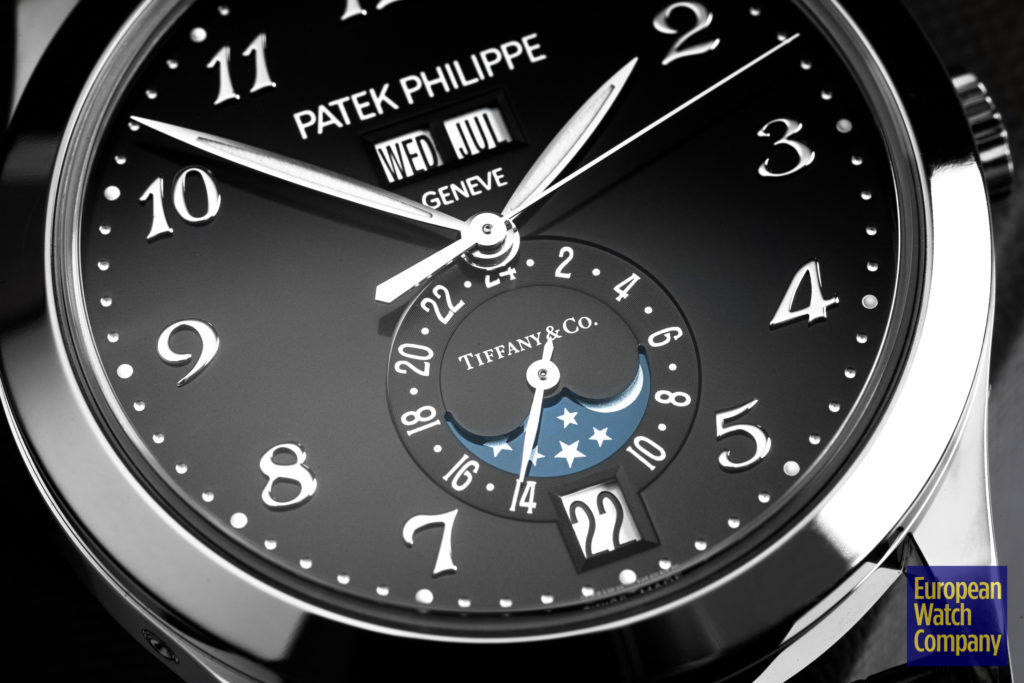 A simple stamp on a dial may seem like a small addition to a watch, but considering the brand and the rarity with which this is done, it quickly becomes clear why it's so coveted. A co-branded Patek Philippe and Tiffany & Co dial represent two titans of their respective industries and countries working together to celebrate excellence.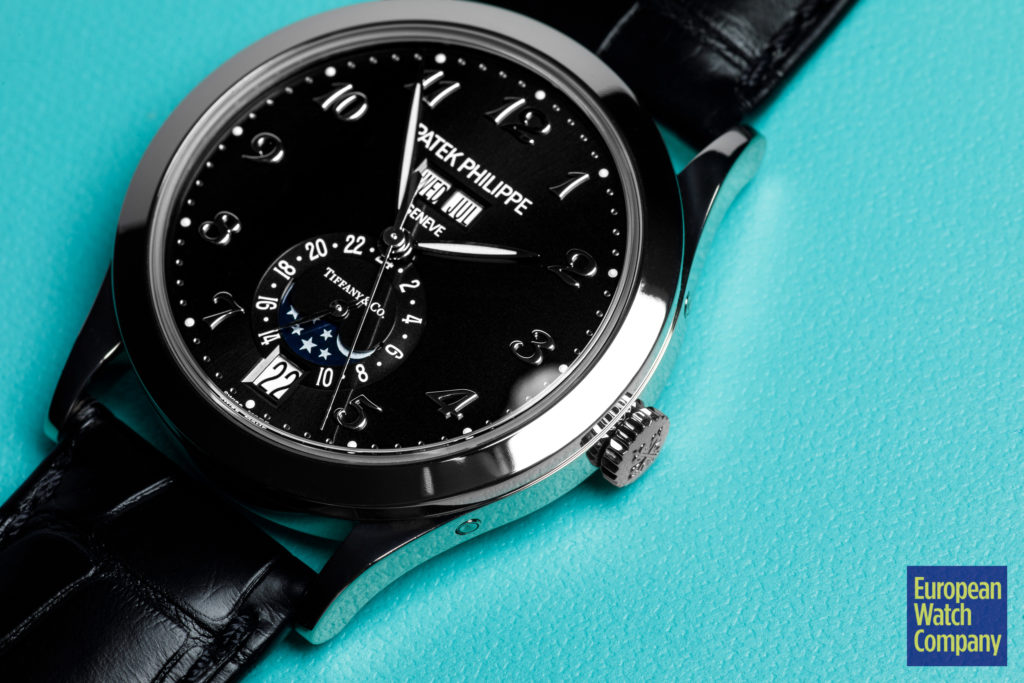 This watch would be extremely desirable as a regular production model due to its exceptional design, but when you take into consideration all the other factors surrounding this timepiece, it can be overwhelming. It's a 1 of 100 complicated Patek Philippe made to celebrate the first boutique in the US as part of an almost two hundred year partnership between two of the top luxury brands in the world. This watch became a grail the second it was announced, I can't even imagine how desirable this watch will be decades from now.