Richard Mille watches are known for many things; being thin isn't one of them. In fact, I'd say the opposite is true as many of their timepieces are quite thick—it's not uncommon for Richard Mille to produce a watch thicker than 16mm. However, in recent years, they've made a well-received push toward making thin timepieces. This RM67-01 is the first every extra thin Richard Mille watch to be made in the trademark tonneau case shape the brand is so famous for, which is precisely what makes this watch so great. Instead of going for a whole new form factor to emphasize the new extra flat physique, they kept all the key traits you know and love. At its core, this watch is the distillation of the Richard Mille ethos in one of its most ergonomic and wearable packages.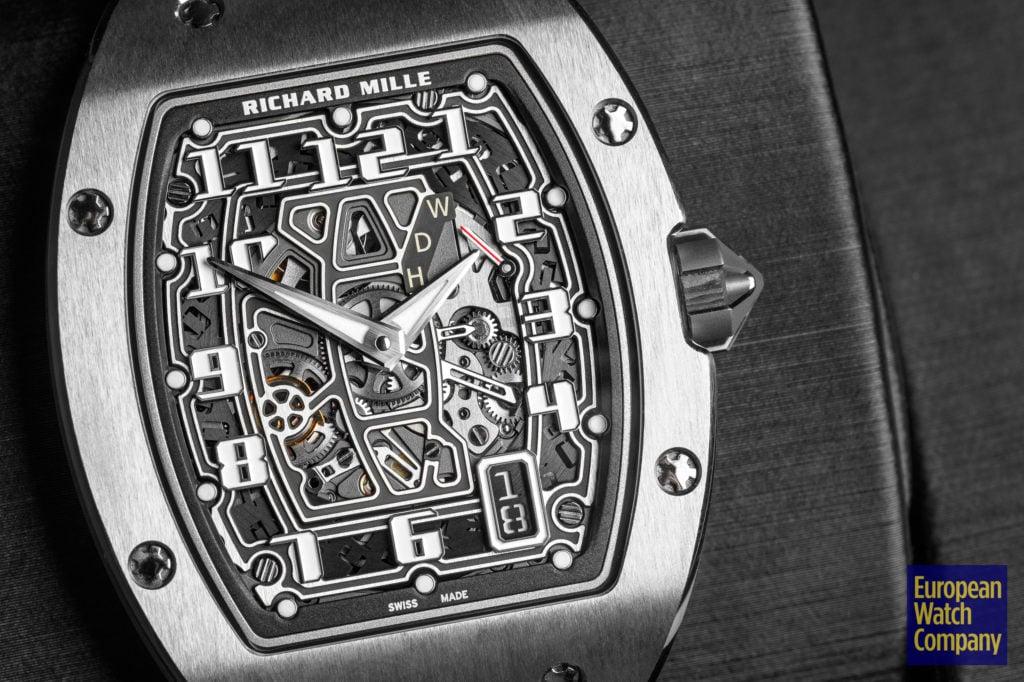 Made of Titanium, the extra flat case is light but also reassuringly strong. Measuring at 38.70 mm x 47.52 mm, and just 7.5mm thick, this already famously comfortable curved tonneau case shape is more wearable than ever. This design always appears to be one with its watch straps and hugs the wrist well, but this watch's thinness emphasizes it even more.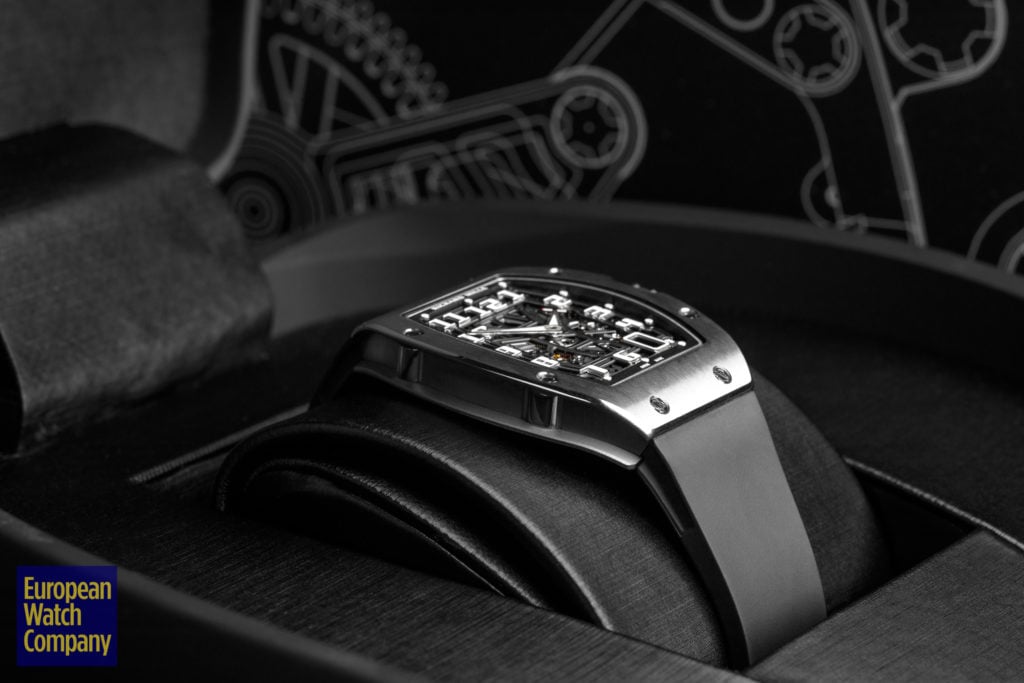 The case finishing is primarily brushed, but some strategic polishing adds some refinement. The beveling on the case flanks, in particular, is beautiful and adds just enough flash for this sporty watch. Sandwiched by two sapphires and being extra thin, this will not be the best watch for diving with 30m/100ft water resistance, but it should be OK for a quick splash.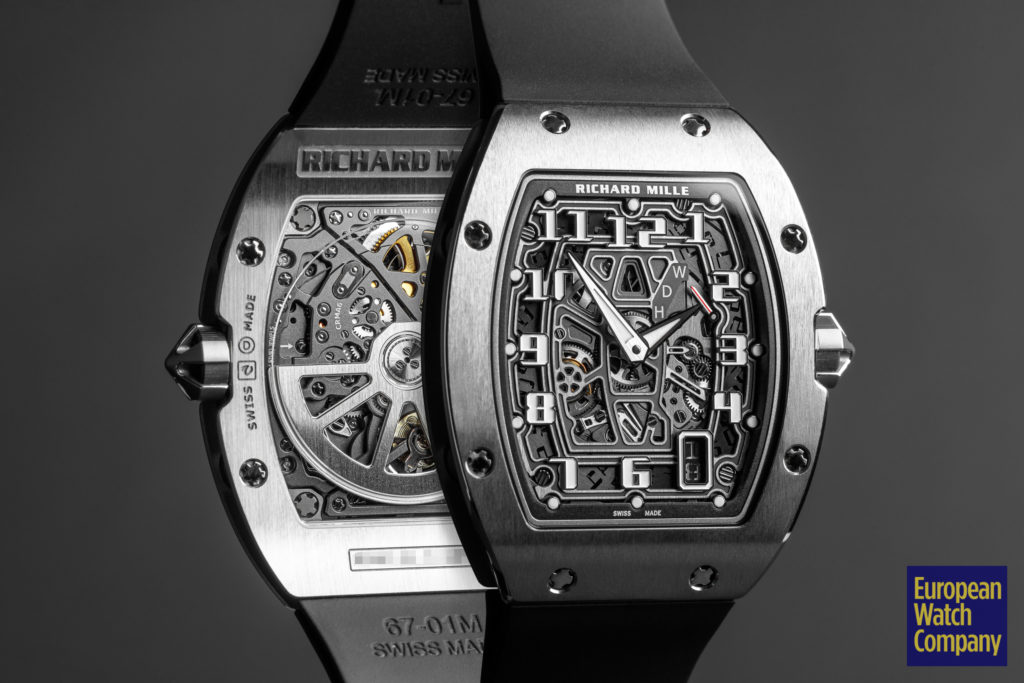 The dial is skeletonized with big, bold numerals, and the date is done vertically at five o'clock. I've never been in the "no date" camp, and I like this implementation a lot. It doesn't mess with the dial symmetry, and it's a novel take on a date display which fits this avant-garde watch. In addition to the date and time, youl find a handy function indicator near two o'clock. This complication takes inspiration from a car's gearbox and is there to let you know what position the crown is pulled out too.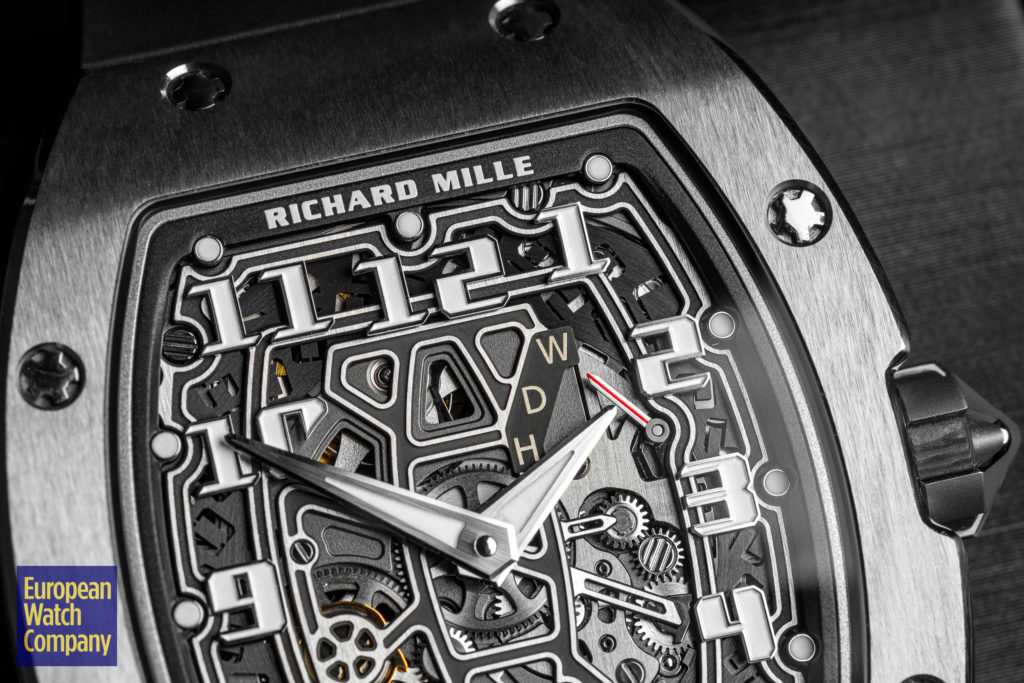 There is a small white hand that will point correspondingly to a W(winding), D(date), and H(hand setting). As you pull out the crown, it moves positions to let you know what function you'll adjust in that position. It's an uncommon complication but a useful one.  With that, the dial is also pretty legible, especially when compared to other skeletonized pieces. It's not easy to achieve this as skeletonized dials are often busy, but the numerals do a good job standing out. The whole dial has a cutting-edge look that lets you know this is not your dad's wristwatch. To back up, it's technical design is a cutting movement.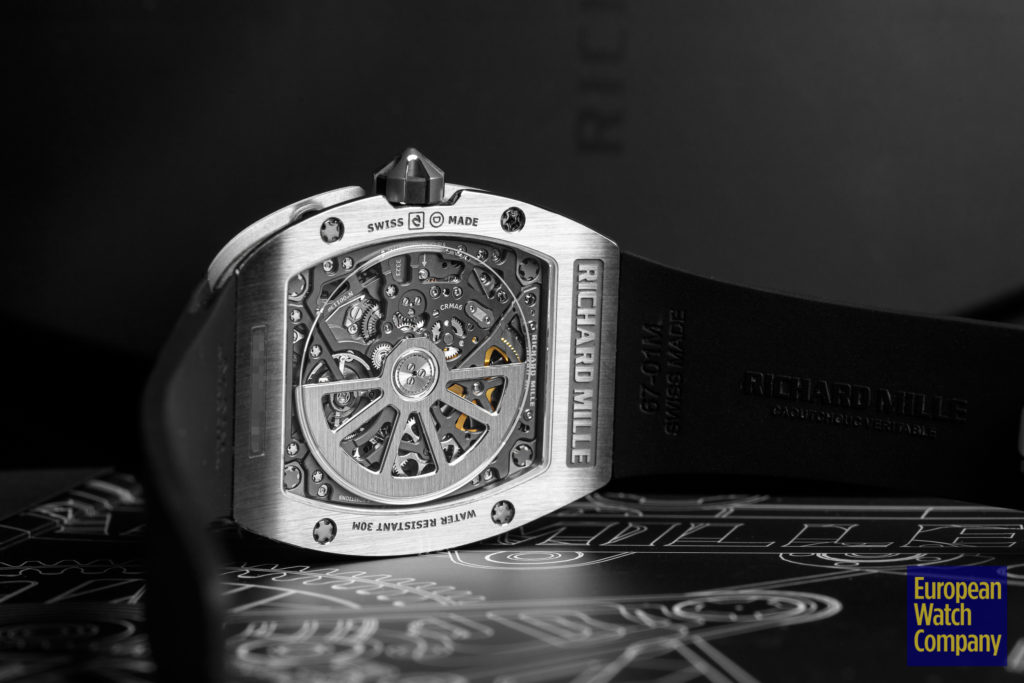 The caliber CRMA6 is an automatic winding movement with a 50-hour power reserve. The baseplate and bridges are micro-blasted grade 5 titanium with grey electro plasma treatment. This makes the baseplate very rigid and allows it to be precisely flat to ensure the gear train functions optimally. It also gives the movement a dark gunmetal grey color that contrasts beautifully with the solid unidirectional winding platinum rotor. The platinum rotor uses Richard Milles OneWay winding system with ceramic ball bearings, which allow this super flat rotor to wind the watch efficiently.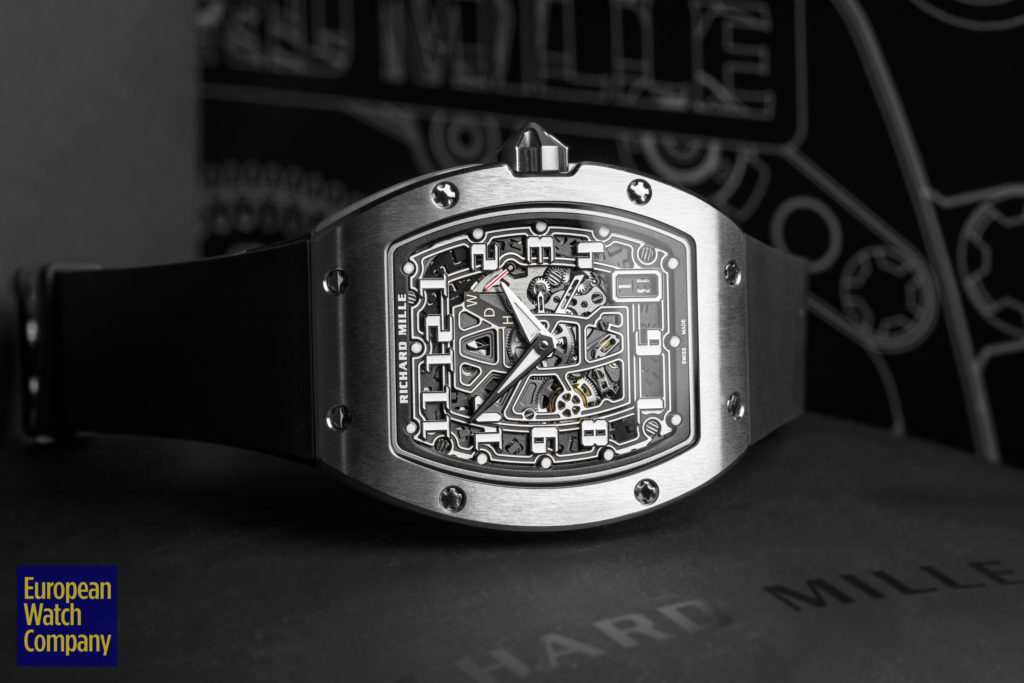 The CRMA6 also includes a free-sprung balance to help its shock resistance in addition to the INCABLOC shock protection. This is a movement that puts wearability and attention to detail at the forefront. Richard Mille doesn't just innovate to innovate the changes they make result in a watch that's durable enough to be thoroughly enjoyed.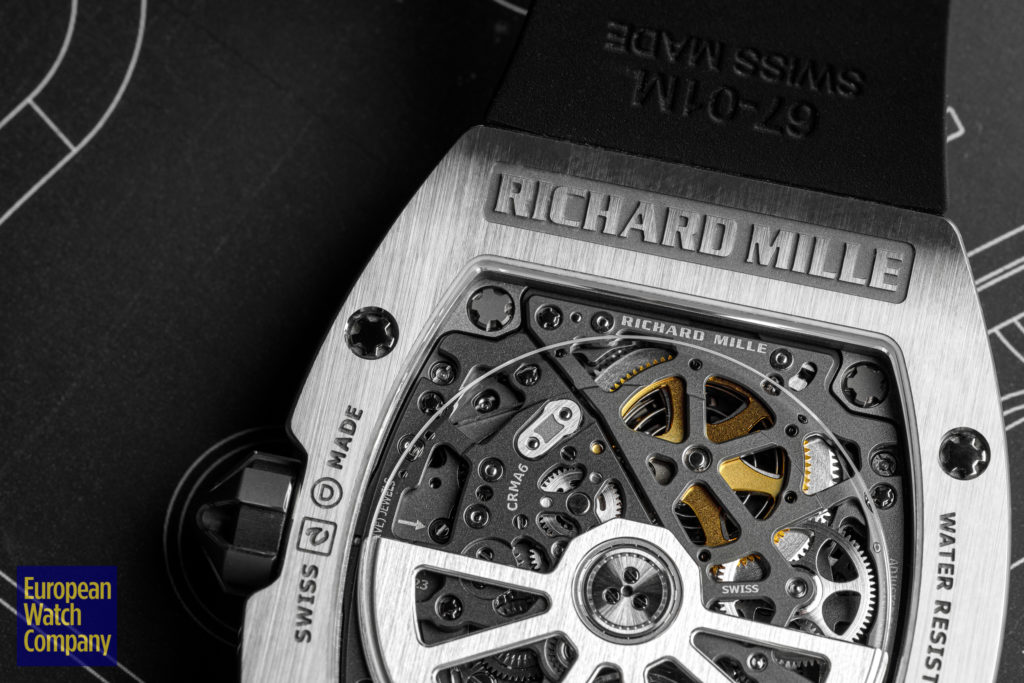 While this watch isn't as groundbreaking on paper as some of Richard Mille's other timepieces, I still see it as one of their best models. While it doesn't break any records or introduce any revolutionary enhancements, I would argue it provides something even better. Coming in under 100k, It's one of the most accessibly priced watches from the brand with an MSRP of $85,000.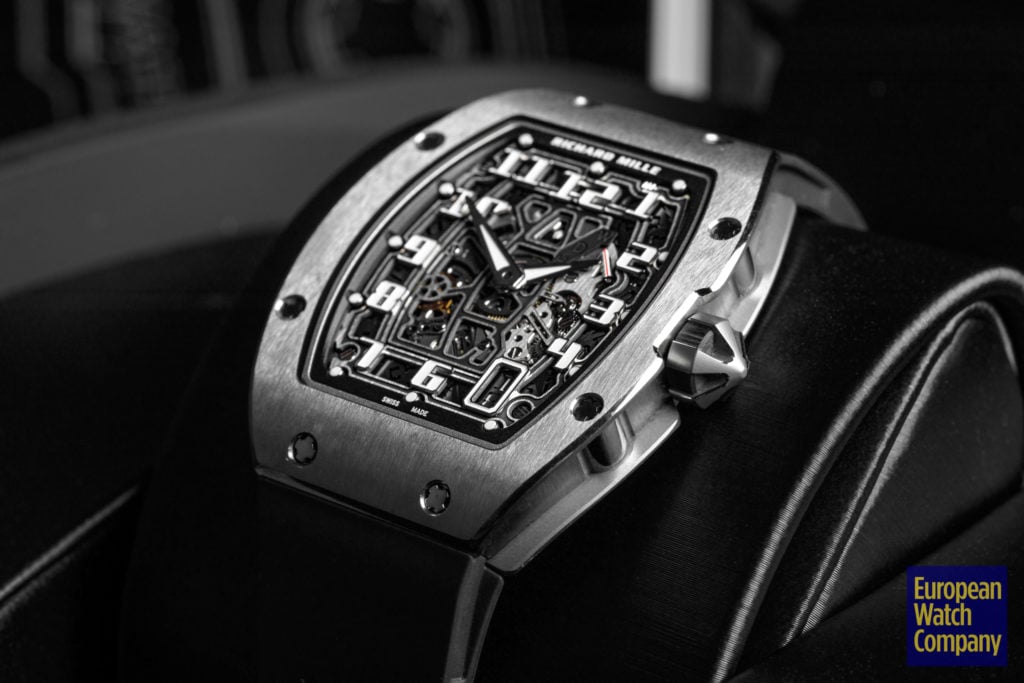 Its design is intuitive, exceptionally wearable, elegant while still being durable, and still has all the hallmarks of a Richard Mille timepiece. The sum of these traits make it a great daily wearer. I know that term gets thrown around a lot for versatile timepieces, but it's so important because being a watch you can wear all the time means being a watch stories and memories get attached to. The RM67-01  is a Richard Mille built to make memories with.