Rolex has a long history of making some of the best professional watches in the world. Watches like the GMT-Master ii and Submariner are the standard for their category, and right now, no other group of timepieces is as desired as Rolex's tool watches. But before the Submariner, before the GMT, before them all, the first Rolex tool watch was the Turn-O-Graph. The Turn-O-Graph is the originator of so much that makes modern Rolex professional watches great. Considering its history, I think this timepiece is grossly underrated and deserves more credit. So let's give it some.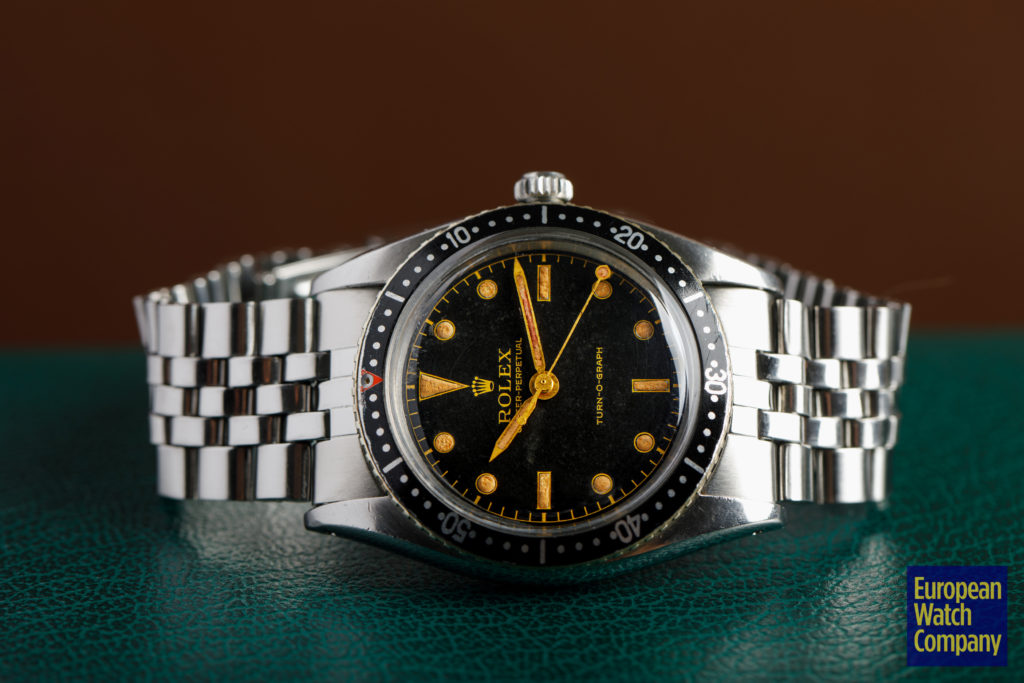 This example is a reference 6202, which is the first version of the watch made in 1953. As stated, this is the first Rolex tool watch, but it's also the first serially produced Rolex with a rotating bezel. It's the reason the watch is called a Turn-O-Graph. Rolex hailed this new feature as "the simplest of all ways of timing" that could help time anything from long-distance calls to automobile races to boiling an egg. The bezel pioneered on the Turn-O-Graph would later become a defining feature on other professional models like the Submariner, GMT-Master, and even early Milgauss models.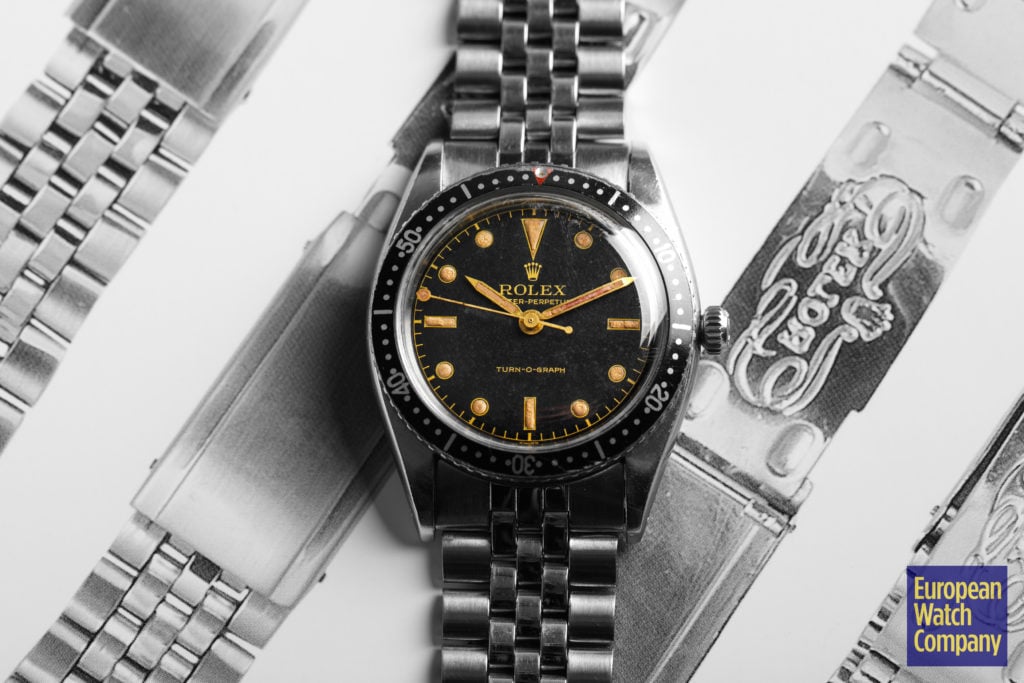 While bezel's design is an obvious precursor to later bezels, it does have some differentiating traits that stand out and make it more desirable. This bezel is fully graduated but with hashes and dots instead of smaller and larger hashes. I love how this looks and think it gives the watch a more friendly, approachable vibe, but I concede that it's probably harder to read accurately. Another key trait that has become iconic over time is the red triangle at the bezel's zero mark. For whatever reason, watch enthusiasts love this; any watch with this red bezel triangle—even a modern Tudor—instantly becomes more sought-after. It's a trait that's lusted over on many early Rolex tool watches. This watch just happens to be the first one to have it.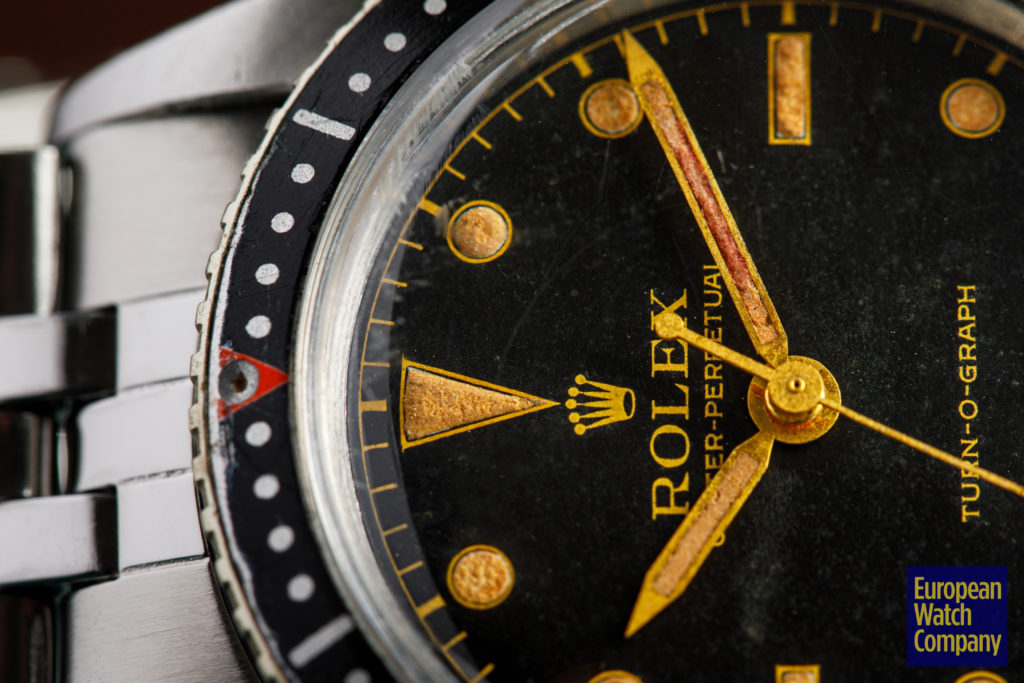 Its Oyster case proportions are very versatile, measuring only 36mm in diameter and 13mm thick. The dial is original and in great shape, as are the hands and lume. You'll notice the familiar triangle, circle, and rectangular hour indices pattern used here, which are still in place to this day on multiple models. Unlike modern models, the surrounding outline of the indices, the chapter ring, Rolex logo, and TURN-O-GRAPH text are all gilt. These are another highly sought after vintage trait that imbues this watch with tons of charm. The lume on this example almost matches that gilt color, giving the watch a harmonious look that I'd wager looks even better than when the lume was brand new and white.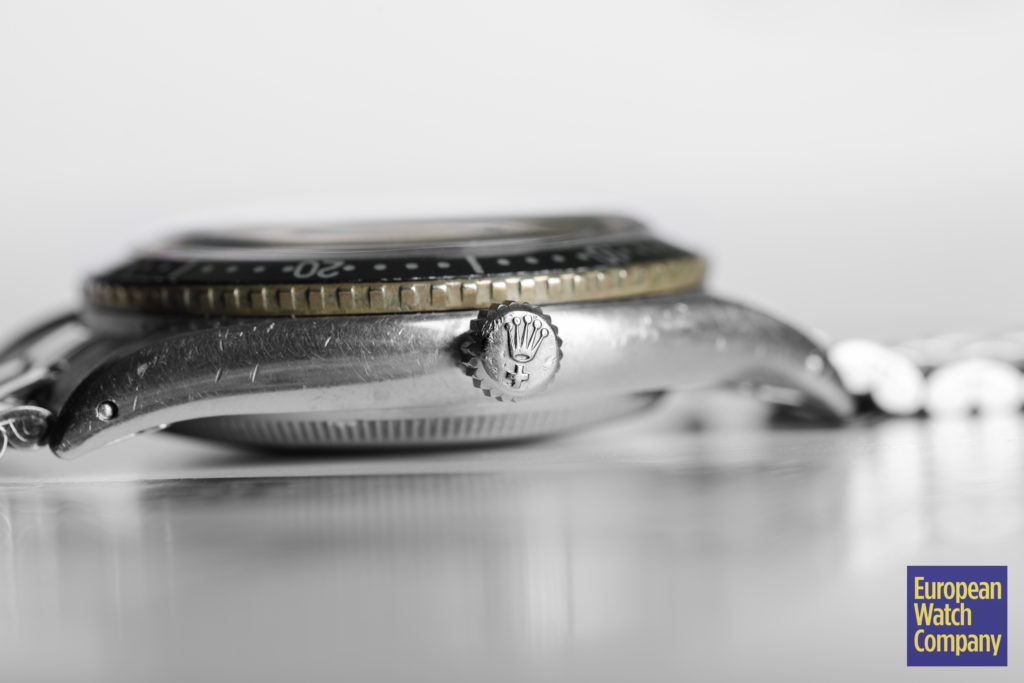 Traditionally the Turn-O-Graph came standard on a rivet oyster bracelet, but this example appears to have gotten a Jubilee bracelet at some point. Likely as a replacement from Rolex in the 1960s. The bracelet is a Rolex reference 6251H with correct 55 end links, which is often found on GMT-Masters. Considering this watch's more formal proportions—by today's standard anyway—I think the jubilee looks great. It also offers a unique configuration while still being 100% vintage Rolex.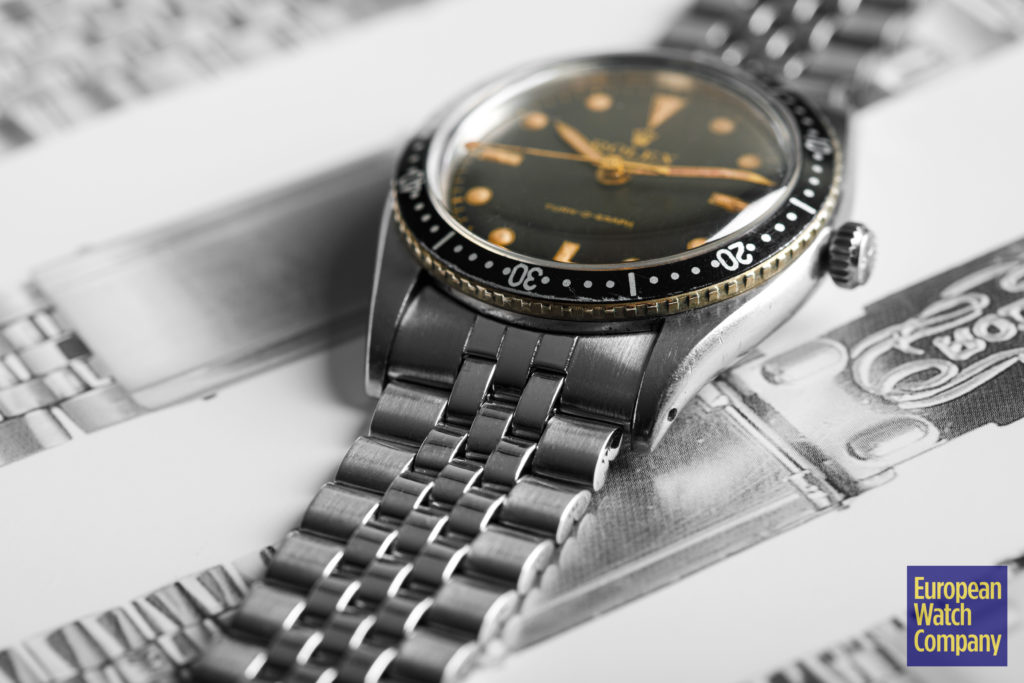 It's hard to overstate the importance of the Turn-O-Graph. It's the first true Rolex tool watch. The Turn-O-Graph predated and directly influenced the Submariner and Milgauss as well as set the design code for future Rolex tool watches like the GMT-Master and Sea-Dweller. It's the parent watch for a large majority of Rolex's most iconic designs, making it the parent watch for some of the most iconic watches, period. Rolex didn't produce this reference for long, and the model has been discontinued and brought back in different iterations over the years. The few examples of the 6202 that remain are true pieces of horological history and should be treated as such. Wear it in good health and for god's sake, use it to time something more interesting than eggs.