Tudor represents one of the best value buys in vintage watches. While they were once thought of as simply a less expensive Rolex, the brand has carved out its own niche by embracing experimentation. Because of the brand's bold attitude, Tudor watches have drastically evolved over the years, providing collectors with numerous variations of models with all kinds of great little details. The watch we have here is one of the most collectible Tudor watches on the market, the Tudor Oysterdate Chronograph "Big Block" reference 79180.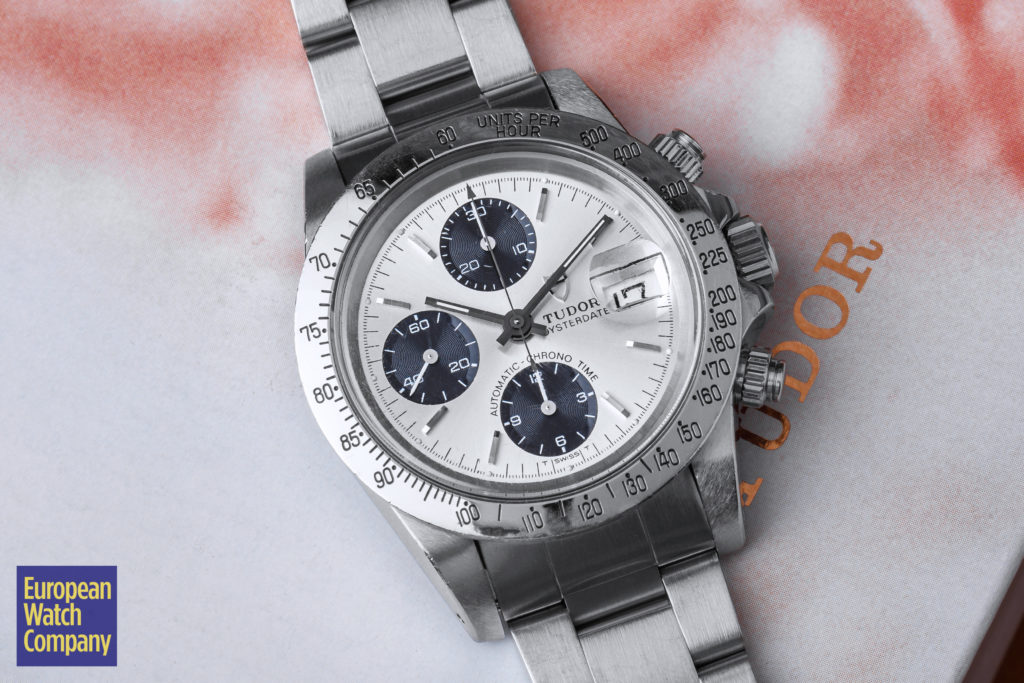 Tudor Big Block History
Introduced in 1976, the "Big Block" chronograph was the very first automatic chronograph made by the larger Rolex family. The automatic movement led to Tudor having to use a thicker case, which got the watch its "Big Block" nickname. This specific watch is a reference 79180 from the year 1992, putting it right at the bridge between modern and vintage. This 79180 is a part of the last cohort of Tudor watches to take its design and some of its parts directly from Rolex. Subsequent references like the Tiger chronograph started to have a much more distinct design language that set it apart from Rolex.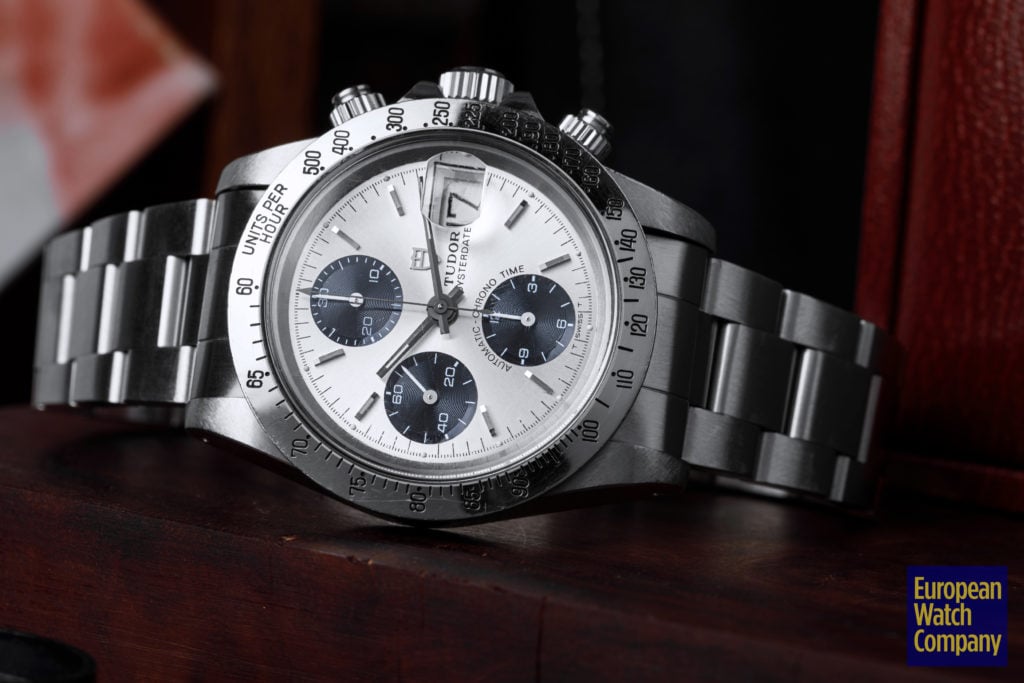 Design Details
As far as Tudor Chronographs go, this model is a bit reserved with a steel bezel and silver and black panda style dial. The oyster case and bracelet are primarily brushed, with just the flanks being polished, and while they're some scratches throughout, the bevels and case lines are still crisp. Because this watch is from the early '90s, you get a hybrid of modern era durability with vintage charm. Some great vintage details are the use of the Daytona style case, the acrylic crystal, as well as the Rolex branding on the crown and caseback. This watch does a good job connecting to Tudor and Rolex's shared heritage, but it's not an overt copy or homage to the Daytona. The watch's asymmetric subdial layout, shield logo, and date give it its own personality. While some don't like the date and especially don't like the cyclops, it's a practical feature that matches the watch's more common use case off of a racetrack, and its detail I appreciate. However, if you happen to find yourself at the track, the tachymeter is graduated to measure 500 units per hour and should serve you well.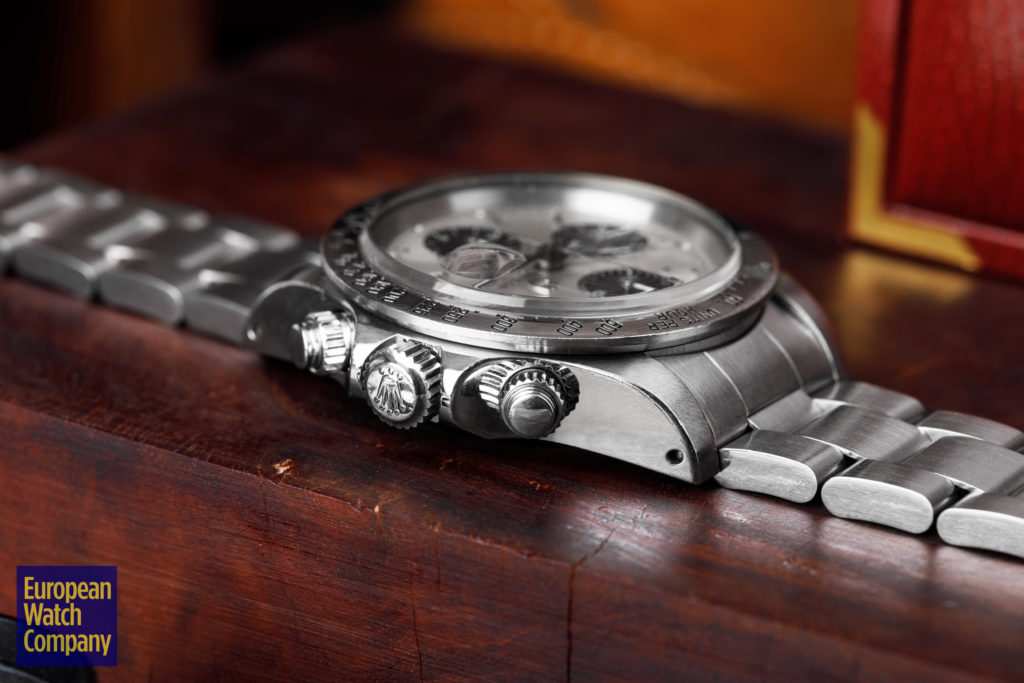 Inner Workings
Inside the Oysterdate Chronograph, we have a Tudor modified Valjoux caliber 7750. This automatic column-wheel chronograph movement has a shock absorber device, a straight-line lever escapement, a monometallic balance and operates at a frequency of 28,800vph. Valjoux has been long known as a producer of solid, reliable chronographs, and this caliber 7750 is one of their most famous. It's been produced for decades and was the caliber chosen to help relaunch the Breitling Chronomat in 1984. Its reputation is sterling, and because of this, it has been used stock or as the base caliber for a number of notable brands, including IWC, Omega, and others. Though not an in-house movement, this Tudor modified Valjoux 7750 can hold its own against a fair share of competitors market.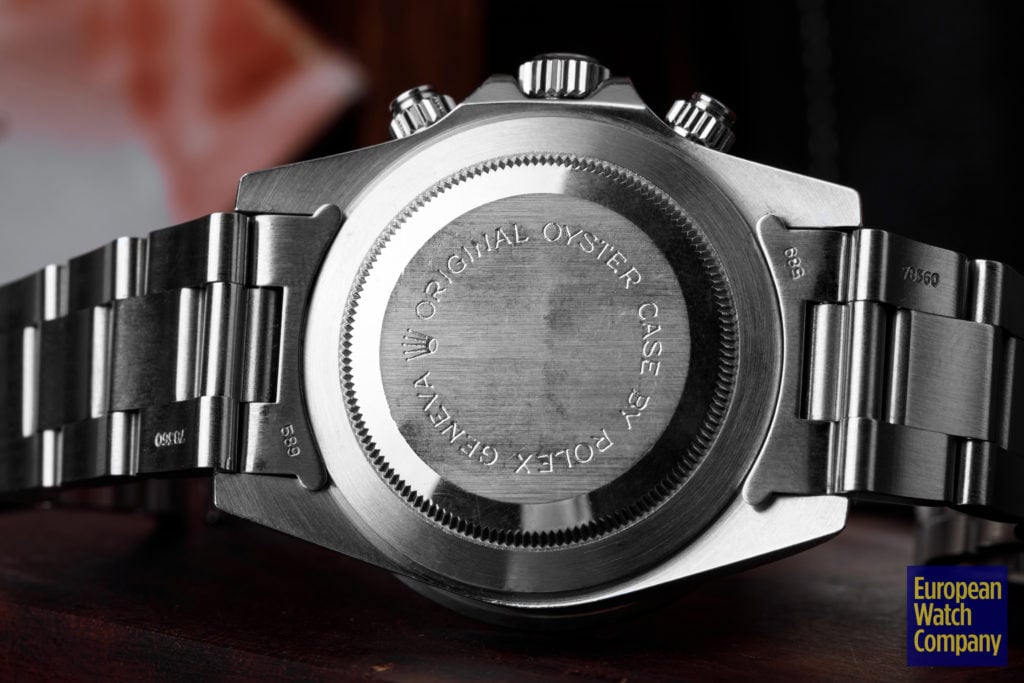 Tudor Big Block Vs. The Competition
Cross shopping this Big Block is interesting because aesthetically, this watch compares most closely to 90's era Rolex Daytonas but monetarily, they're incredibly different as the Daytona retails for multiples of the Tudor. However, for slightly less than the Big Block, one could get this 1991 Omega Speedmaster Professional that has as much if not more vintage charm and certainly more history being the Moonwatch and all. Another alternative is this limited edition IWC Pilot Spitfire Chronograph. It's not vintage, so you don't get the uniqueness that comes with a patinated timepiece, but because it's a limited edition of just 100 pieces, you're still getting an exceptionally rare watch. Both the Omega and IWC have in-house calibers and are come from legendary chronograph families. Still, each loses to the Big Block with regards to water resistance and overall durability, with the Tudor possessing a screw-down crown and pushers and 100 meters of water resistance. This is about double the Omega's 50m and IWC's 60m water resistance. Ultimately your needs will dictate which one is best for you, but the best all-rounder in my opinion, is the Tudor.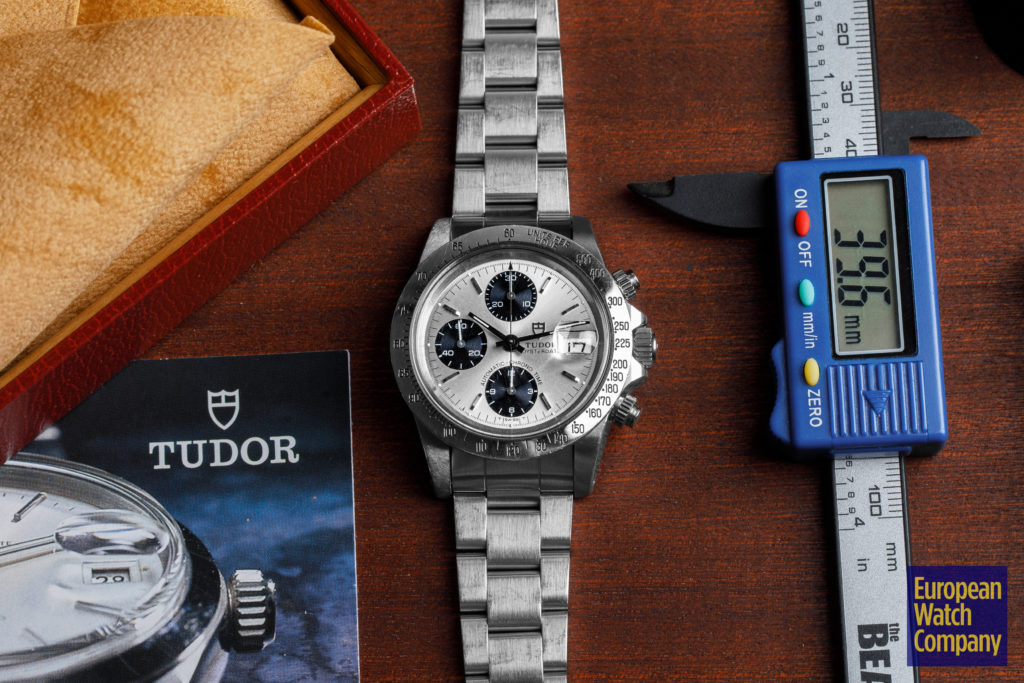 Personality
This is a really versatile watch that would make for a great daily wearer, so it's something that a lot of watch enthusiasts would enjoy. Still, I think it's particularly well suited for an experienced collector who's looking for true connoisseurs' watch that they can beat up a bit. It's also an excellent watch for any chronograph fan. With its famously-reliable movement and Paul Newman adjacent design, it's pretty much a must-have for any serious chronograph collector.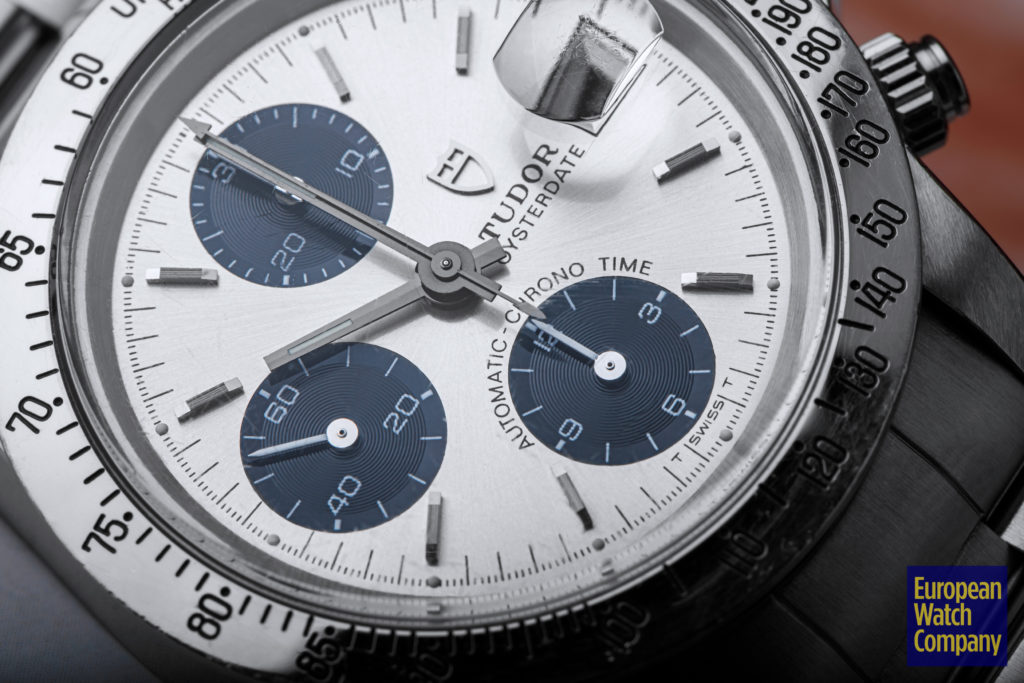 Final Thoughts
Overall the main value proposition for the Tudor Oysterdate Chronograph reference 79180 is that it offers an authentic vintage aesthetic with modern build piece of mind. With regular servicing, one can wear it with abandon while enjoying its acrylic crystal, Rolex stamped crown, and silver panda style colorway that give it more intrigue and personality than most modern chronographs.