While apart of the "Holy Trinity," Vacheron Constantin is not as well known as its Patek Philippe or Audemars Piguet outside of watch enthusiast circles. Unlike Patek Philippe and Audemars Piguet, they don't haven't a Nautilus or Royal Oak. That is to say, they don't have an uber-popular watch that has transcended the watch nerd world. While sports watches may sell more, a watch manufacturer's true test is in complicated timepieces, and Vacheron does that better than almost anyone. Here we have an exceptionally rare yellow gold Vacheron Constantin Patrimony Minute Repeater Perpetual Calendar reference 30020.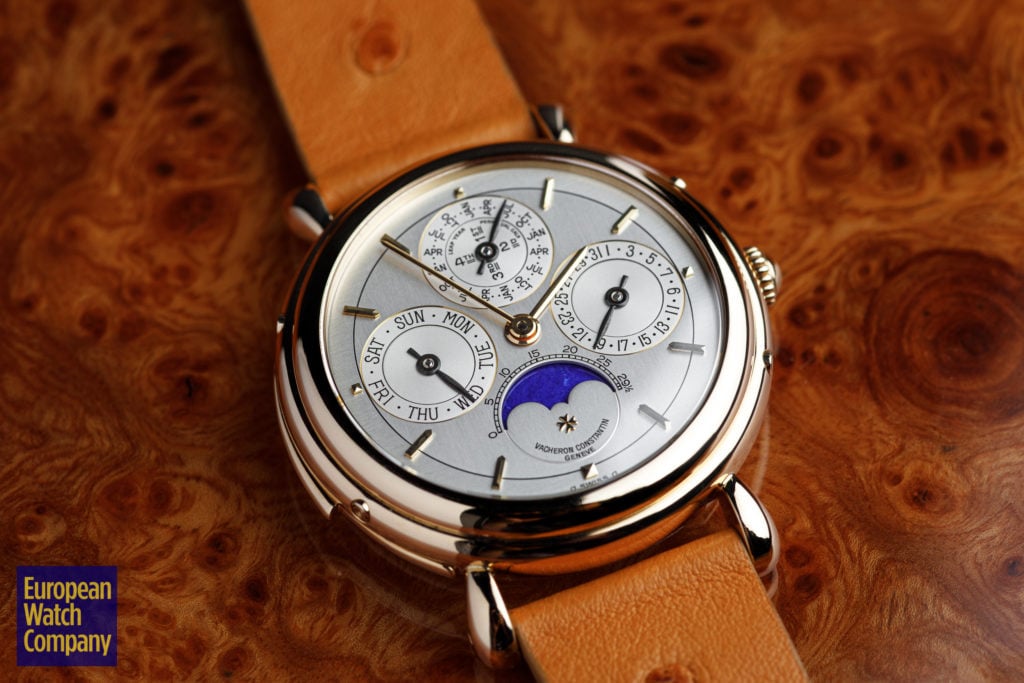 The in house caliber 1755 inside is a combination of two already intricate complications, the perpetual calendar and minute repeater. A Perpetual Calendar tracks the day, date, month, year, and accounts for leap years. This means you could, in theory, never live long enough to have to correct the date of the watch—the next leap year we skip will be in 2100, something your grandchild will want to know when they get this watch handed down.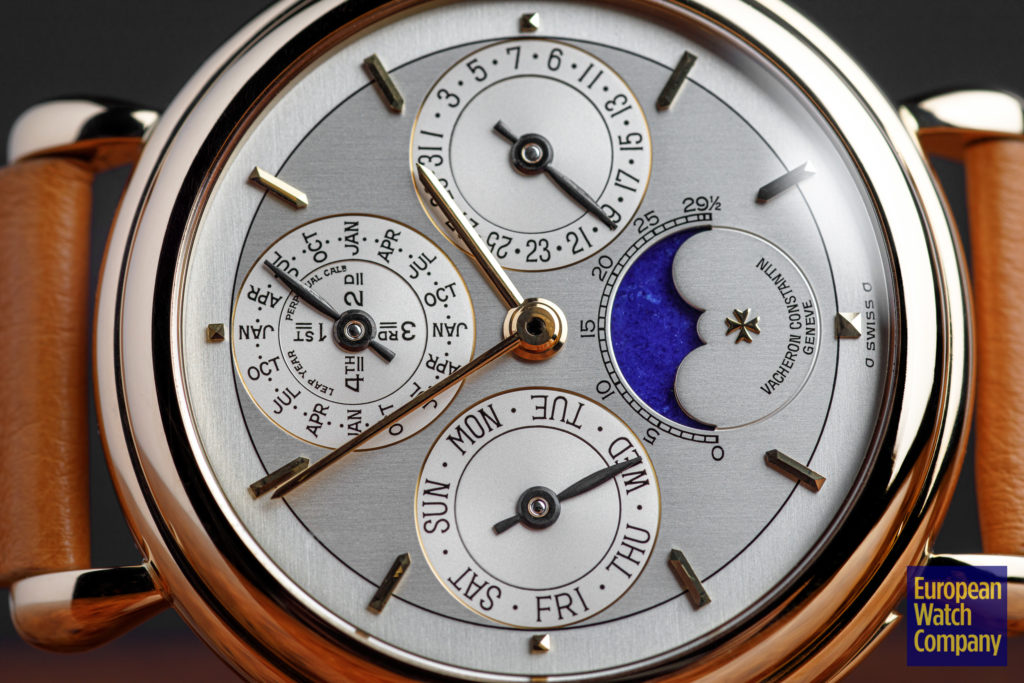 It is mind-boggling to me that someone could mechanically program something this small to account for that much information for so long. Add to this already insane feat of engineering a minute repeater complication which on command plays a series of dings and dongs to tell one the time audibly, and you have one serious piece of mechanical art on your wrist. Watches just don't get much more complicated than this.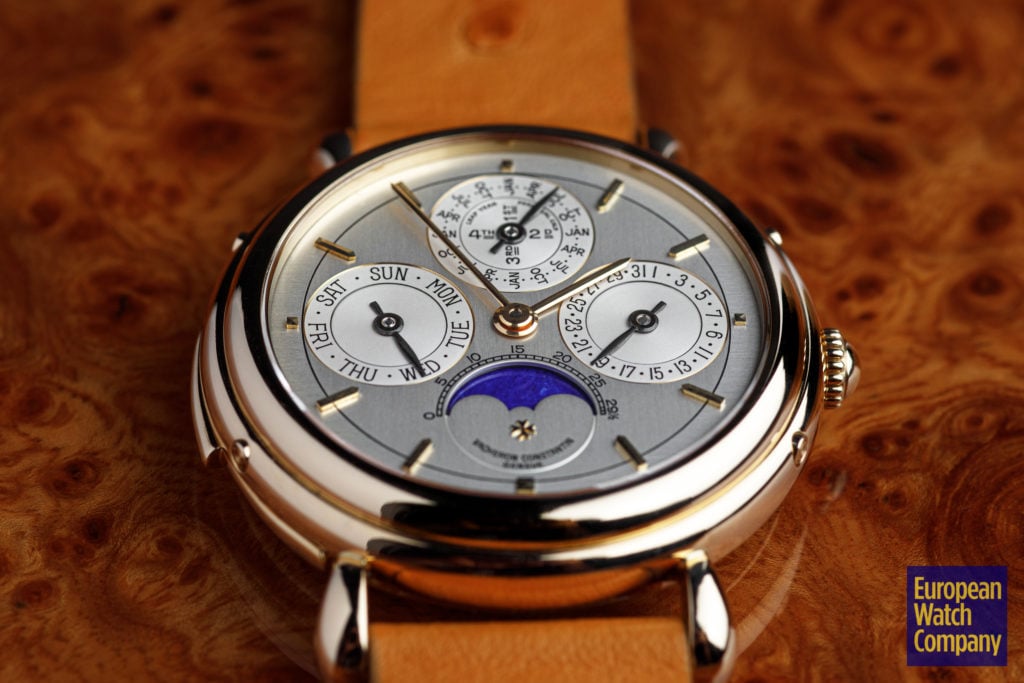 The case of the timepiece is inspired by a vintage Vacheron Constantin Minute Repeater reference 4261. Except for some added thickness—due to the more complicated movement inside—its basically identical. You have the signature teardrop lugs—which Vacheron has made somewhat of a trademark of theirs—and simple round but stepped case with a subtle protruding minute repeater activation pusher. Proportionally I think this watch hits a sweet spot for dress watches measuring at 37 mm in diameter and 9.5mm. The sizing is wearable, elegant, and impressive given the movement inside.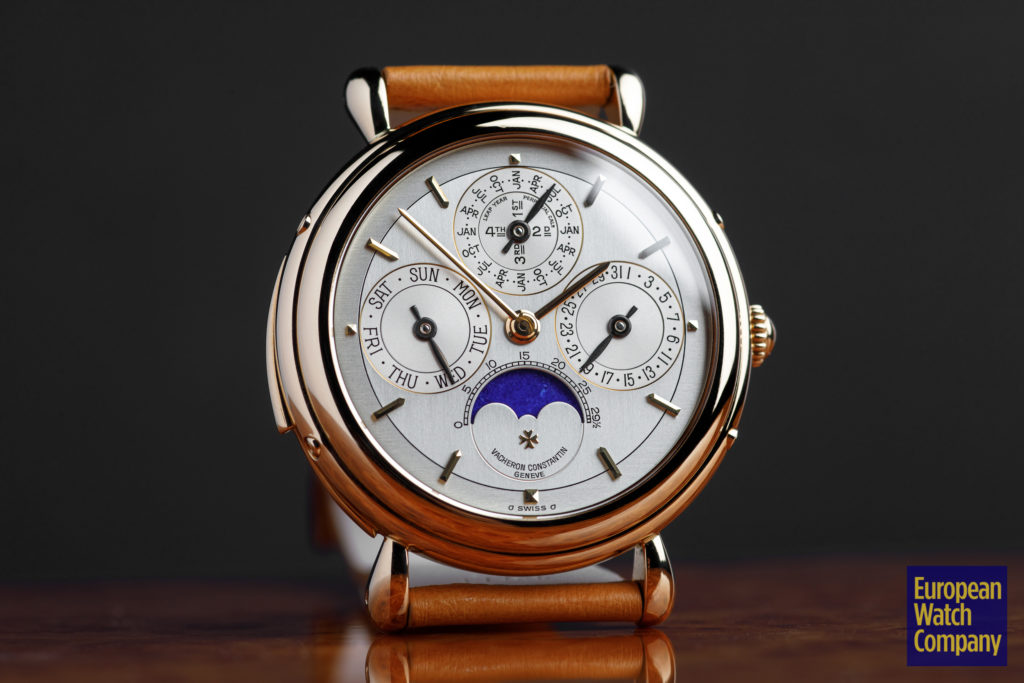 The dial, like the case, has a very vintage vibe. This reference ended production in 2006 and predates a lot of the vintage reissues we see now, so I think this is more due to Vacheron wanting to produce a timeless and classy watch rather than trying to copy the past. The font is excellent and really reminiscent of watches from the '40s. The dial is silver with the hour markers, hands, and accents being yellow gold. I love this combination as silver and gold make for some lovely varying color tones in different lighting.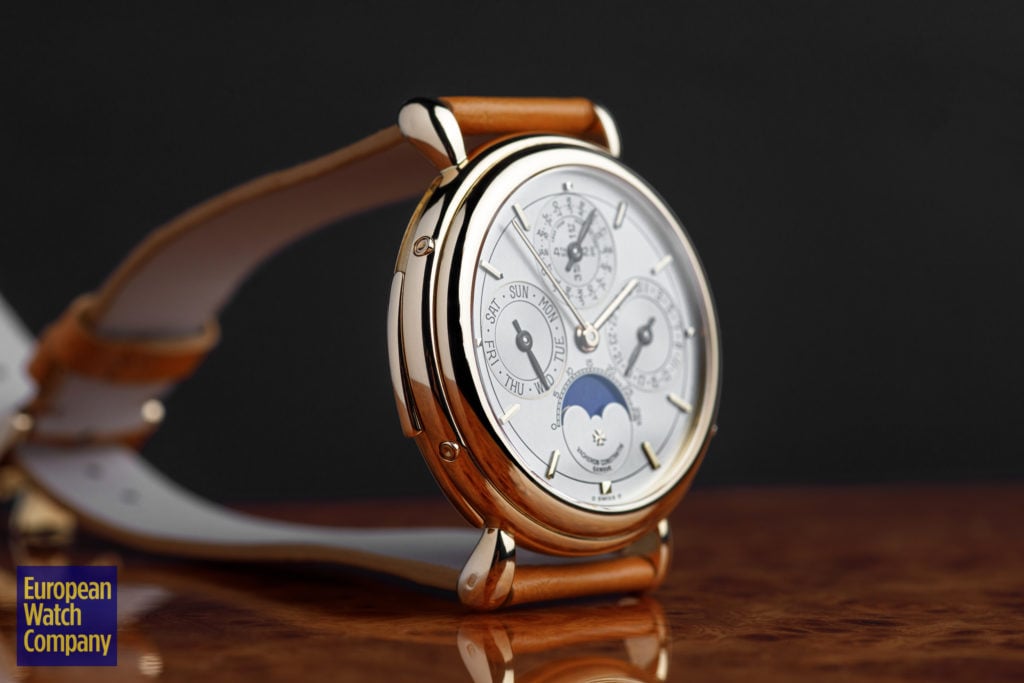 Displayed at twelve, you have the month along with the leap year indicator, at three the date, six is the beautiful deep blue moon phase, and at nine is the day of the week. Symmetrical, balanced, and easy to read. Even the" Vacheron Constantin Geneve" text is curved to complete the half-circle made by the moon phase to keep it in balance with the month display. It's a small detail that other watch companies often overlook, but here, Vacheron nails it.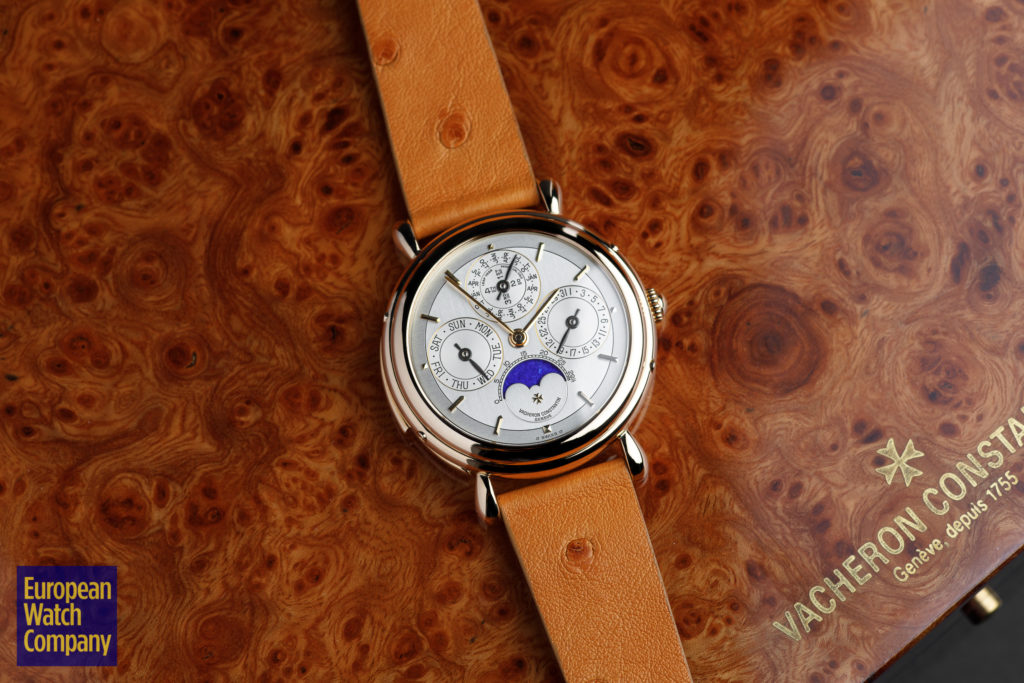 This timepiece is a perfect example of why Vacheron Constantin has lasted through the ages. With the Patrimony Minute Repeater Perpetual calendar, one can have a piece of pure understated elegance on their wrist that will never go out of style. It's an extraordinarily well-executed, mechanically complicated, but visually simple piece of horology. It's one of the watches you reference when you're trying to make the argument that wristwatches can, in fact, be art.